Mount Everest: Two More Climbers Die as Death Toll Climbs to Five in Past Month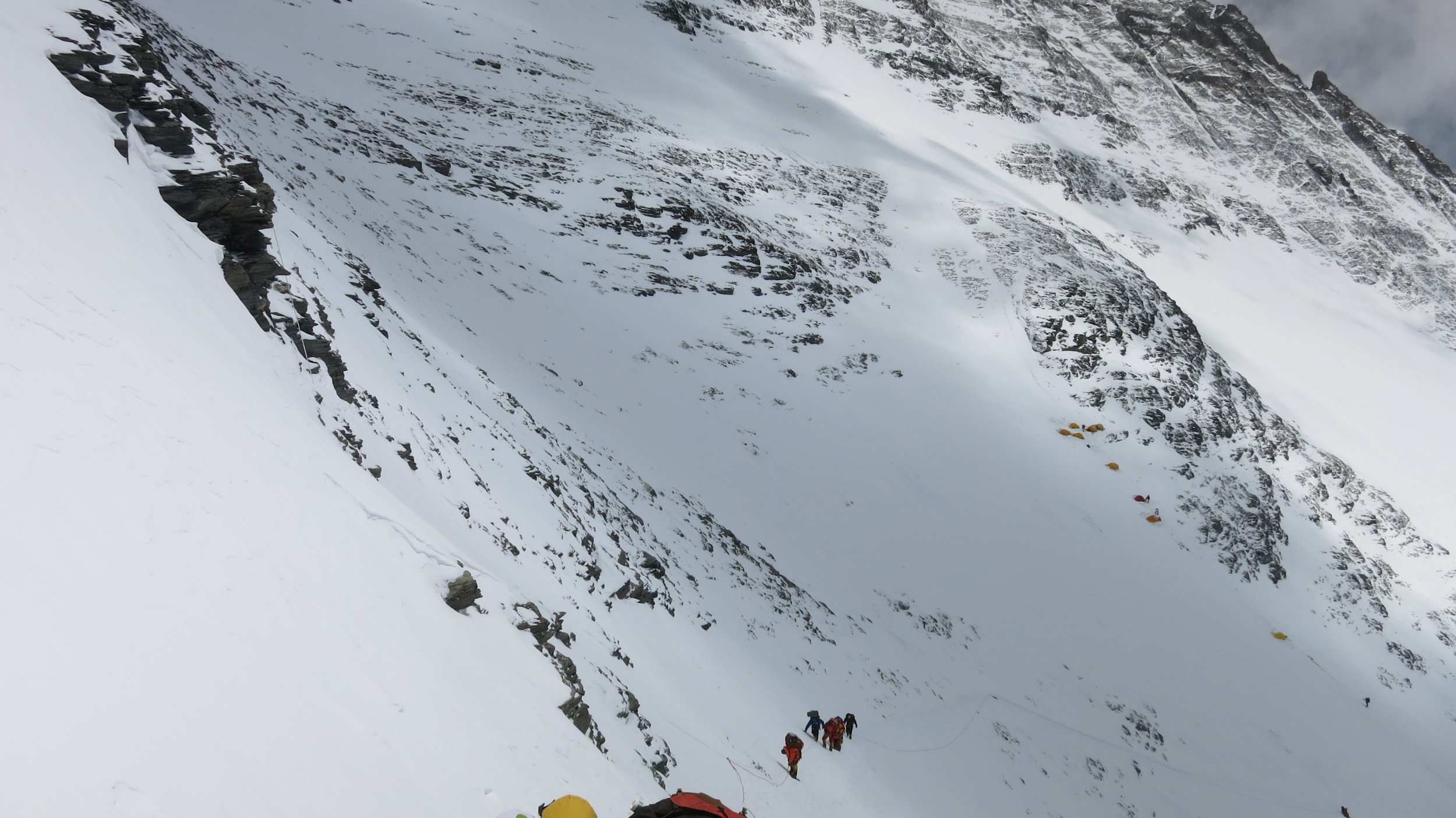 Two more climbers have died on Mount Everest, taking the death toll on the world's highest mountain in the past month to at least five amid mountaineers' safety concerns, officials said on Monday.
A 54-year-old Australian, Francesco Enrico Marchetti, died on the Tibetan side of Everest, while Vladimir Strba, 48, of Slovakia, perished near the Balcony in the south in Nepal, officials said. Both climbers died on Sunday.
Marchetti died due to apparent altitude sickness about 8,300 meters (27,230 feet) above sea level while on his summit approach, said Navin Trital of the Expedition Himalaya company that coordinated logistics for the climber.
"He fell sick and died while being brought down to a lower camp," Trital told Reuters in Kathmandu. He said he was unable to give details because of poor communications with the team.
Strba died at around 8,400 meters (27,500 feet) in the "death zone," on the Nepali side where the air is very thin, Tourism Department official Gyanendra Shrestha said on Monday.
He also said the exact circumstances leading to Strba's death were not clear.
An American climber died on Sunday, while contact has been lost with an Indian after he scaled the peak on Saturday.
On April 30, a famed Swiss climber fell to his death near Mount Everest while preparing to climb the mountain. An 85-year-old Nepali man died at base camp earlier this month while trying to set a record to become the oldest climber.
This year's Everest expeditions have been hampered by bad weather and high winds.
"There have been deaths on both sides. While few details are provided, it appears these were associated with altitude, not weather," American blogger and climber Alan Arnette said in a post.
Nepal has cleared 371 climbers to Mount Everest in the current season, which ends this month. Nearly 200 climbers went to Tibet, from where the 8,850 meter (29,035 feet) Everest Summit can also be climbed.