Peak Performance! Kilian Jornet Summits Everest In A Record 26 Hours, Minus Ropes or Oxygen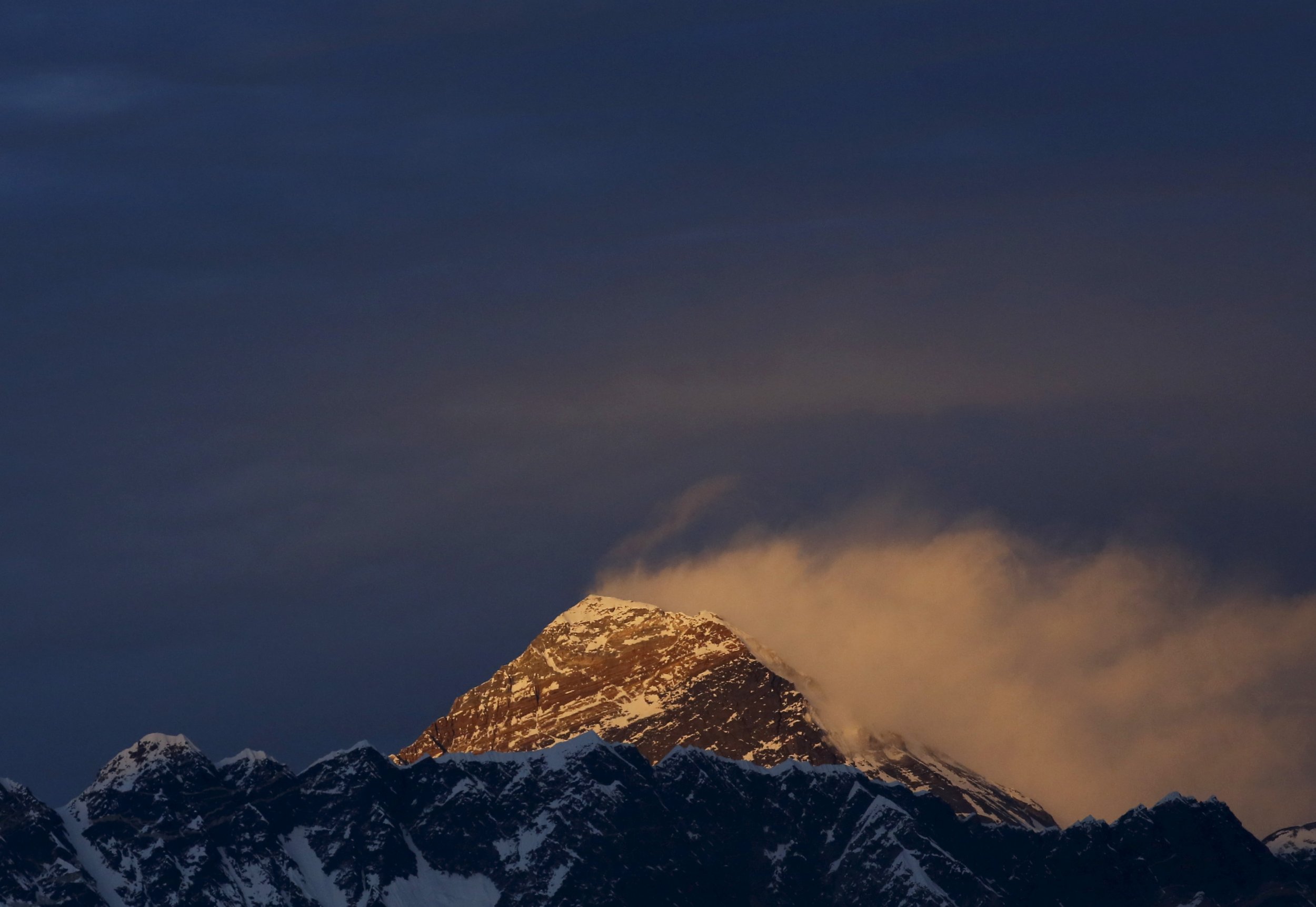 For Spanish ultra-climber Kilian Jornet the game plan was simple: never rest up Everest. Over the weekend, Jornet, 29, ascended Mount Everest without the aid of oxygen or fixed ropes in what is believed to be a world-record time of 26 hours.
Starting from a base camp of 17,600 feet at 10 p.m. on Saturday, Jornet and fellow mountaineer Seb Montaz climbed up the North Face (i.e., the Tibetan side) of the world's tallest peak. Montaz remained with Jornet, the world's greatest ultra-runner, until 24,600 feet. Jornet finished the final 4,429 feet of Everest solo, tackling the notorious "Death Zone" (above 26,000 feet, where the air is too thin to support human life for extended periods of time) without support.
After a few rough hours in which Jornet had to stop every few yards due to stomach cramps and vomiting, he claimed the summit shortly after midnight on May 22. "I was alone, but I saw the lights of expeditions setting off on their ascent both on the north and south faces," Jornet said in a statement released by his team. "I started to descend right away so as to get to the [advanced base camp] as soon as possible."
Related: Wing suits and the man who could fly
The 29,029-foot Everest has already claimed five lives this spring. Experienced mountaineers using fixed ropes, oxygen and Sherpas as guides require up to a week to tackle the highest peak on the planet. That Jornet did it so swiftly, and without the aid of ropes or oxygen, delineates him as superhuman. But to those who have followed his career, this latest peak performance is no surprise.
The son of a Pyrenees mountain guide, the 5-foot-7-inch Jornet is a six-time champion of the annual Skyrunner World Series, an international championship of high-altitude endurance races. He has broken the tape at two of the United States's most prestigious ultra-marathons, the Western States 100 and the Hardrock 100. Two years ago, he entered the Fourth of July Mount Marathon race in Seward, Alaska, the country's oldest race outside of the Boston Marathon, and established a new record (41:48) by nearly three minutes (it was broken last July).
What Jornet is most renowned for, though, are FKTs, or "Fastest Known Times." He scrambles up—and often down—the world's tallest and most precarious peaks with the alacrity of a mountain goat. He currently holds the FKT for descent and ascent of the iconic Matterhorn (14,692 feet in two hours and 52 minutes, round trip), Mont Blanc (the tallest peak in the Alps, 15,774 feet; four hours and 57 minutes, round trip) and Denali (the tallest peak in North America, 20,236 feet; 11 hours and 48 minutes, round trip, breaking the existing mark by more than five hours).
As for pure ascents, Jornet owns the FKT for Africa's tallest peak, Mount Kilimanjaro (five hours and 23 minutes) and now, after this weekend's conquest, the world's. The phrase "no mountains left to climb" is for most people metaphorical; for Jornet, it is real. It's all downhill from here.