Mount Fuji Volcano Is in a 'Critical State,' New Study Warns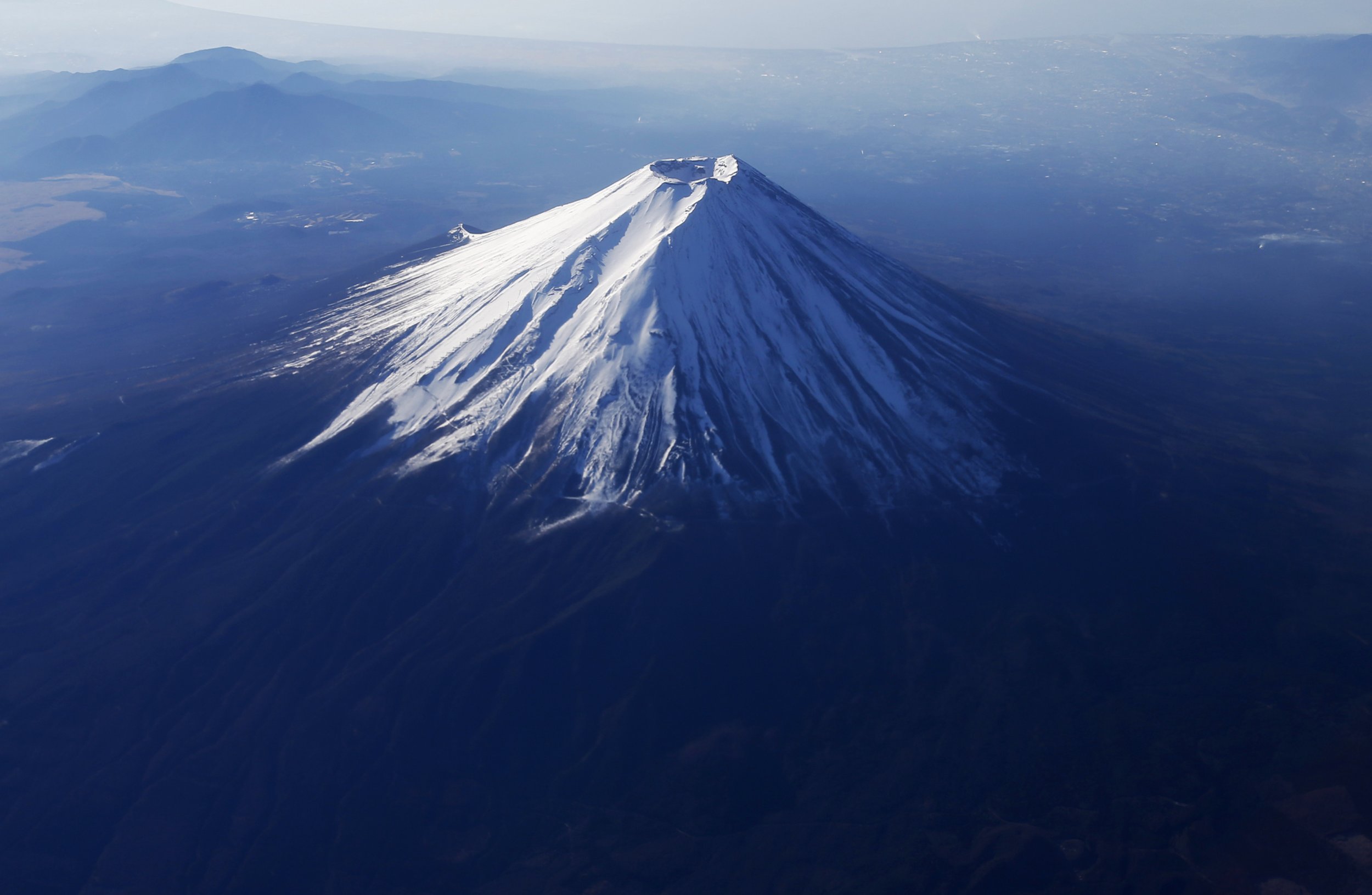 Mount Fuji, the highest mountain in Japan and the subject of hundreds of pilgrimages and artistic tributes, has not erupted since 1707 but is still very, very much an active volcano, researchers in France remind us in an only slightly scary new study. In fact, it's likely in "a critical state."
Carried out by French researchers at the Institute of Earth Sciences and the Paris Institute of Earth Physics in collaboration with Japanese scientists, the study uses the Tohoku-oki earthquake of 2011 to explore how earthquakes can predict volcanic eruptions around the world. The researchers focused on signals called seismic noise, which previous researchers have "dismissed as background interference," The Guardian reports.
In fact, the team, using 70 terabytes of seismic data, figured out where disturbances persist in the bedrock beneath Japan. It also determined that the 1707 eruption was likely triggered by an 8.7-magnitude earthquake that occurred 49 days prior.
"Mount Fuji, which exhibits the greatest anomaly, is probably under great pressure, although no eruption has yet followed the Tohoku-oki earthquake," the team concludes in a press release. "The 6.4-magnitude seism that occurred four days after the 2011 quake confirms the critical state of the volcano in terms of pressure."
That doesn't mean the threat is immediate—but it is very much worth taking seriously, lead researcher Florent Brenguier, a professor of seismology at the Institute of Earth Sciences in Grenoble, says.
"We cannot establish a direct relation of cause and effect between quakes and volcanic eruptions, even if statistically the former lead to an increase in the latter," Brenguier told The Guardian. "All we can say is that Mount Fuji is now in a state of pressure, which means it displays a high potential for eruption. The risk is clearly higher."