Mountain Lion Bites Head of 8-year-old Boy, Child Fights Off Animal With Stick: 'I Tried to Get It in the Eye'
An 8-year-old boy has spoken about how he bravely tried to fend off a mountain lion using just a stick while he was being attacked outside his home in Colorado.
Pike Carlson was playing in the backyard with his older brother, Gage, in the mountainous town of Bailey around 7:30 p.m. on August 21 when he heard one of his friends call him from a neighboring house. As he ran over to see his friend, a mountain lion jumped out and attacked the boy, biting him on the head.
The older brother then ran into the house to tell their father something was wrong. When the father, Ron Carlson, rushed out, he saw the mountain lion on top of his son.
"I was just punching, trying to grab anything that I can, like a stick," Pike Carlson told WFAA. "I did find a stick and I tried to get it in the eye but soon the stick snapped."
Newsweek subscription offers >
The father described how he desperately ran over to save his 8-year-old son from the wild animal.
"That parental instinct to protect your child kind of kicks in," Ron Carlson said. "It never even entered my head that I was about to tangle with something that could kill me. All you know is you have to do something. It doesn't matter what happens to you, you've got to protect your children."
The father then watched in horror as the lion dragged his son underneath a tree. The lion eventually let go of the boy after Ron Carlson approached his son.
"When I first picked him up, I could see the whole side of his face was open," Ron Carlson said. "There was blood all over him. His scalp was ripped open in several spots. It was something that no parent should ever see."
Newsweek subscription offers >
The family then the boy rushed the child to hospital, where he required two surgeries and dozens of stitches. Pike Carlson may still require one additional surgery on his eyelid, which was torn during the attack.
Despite the horrific nature of the attack, the 8-year-old has maintained a sense of humor about it.
"The mountain lion is a cheater," he said. "No one try to wrestle a mountain lion. It is a cheater."
In a statement detailing the attack, Colorado Parks and Wildlife said the boy dashing towards his friend may have triggered the lion's natural response to a running animal.
"We all hope that the child will be alright and you just hate to see this occur," said Area Wildlife Manager Mark Lamb.
The family said that despite living in a mountainous area, this was the first time they had ever seen a lion near their home. There have been 22 mountain lion attacks on humans in Colorado since 1990, including three fatalities, according to Colorado Parks and Wildlife. There have been three attacks this year.
Elsewhere, a GoFundMe page set up to raise money for Pike Carlson's medical bills has so far managed to raise more than $16,000 in donations.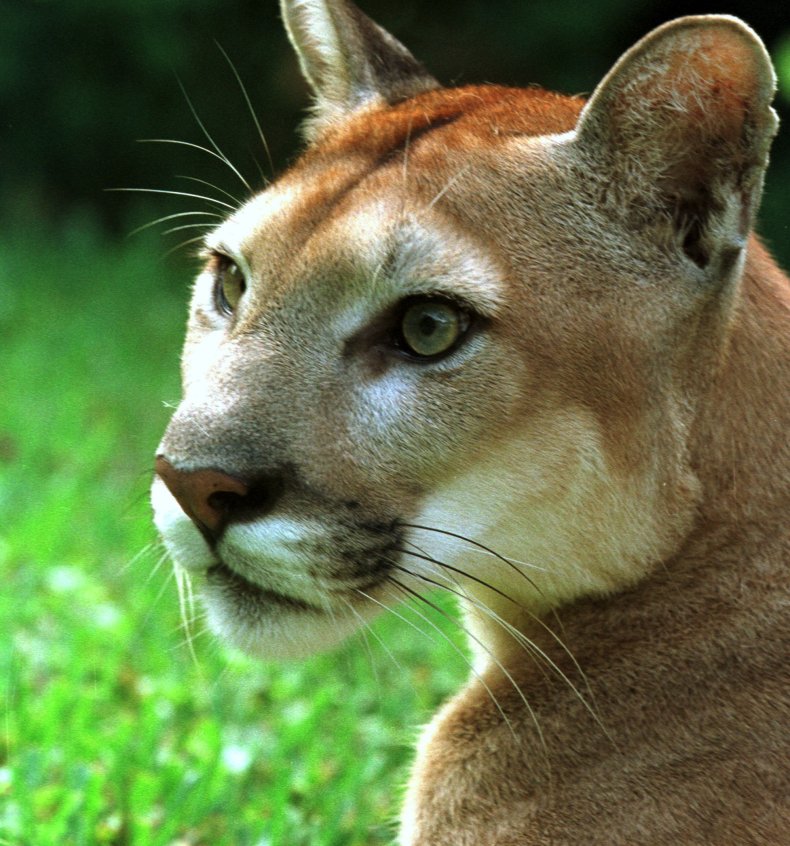 Mountain Lion Bites Head of 8-year-old Boy, Child Fights Off Animal With Stick: 'I Tried to Get It in the Eye' | U.S.