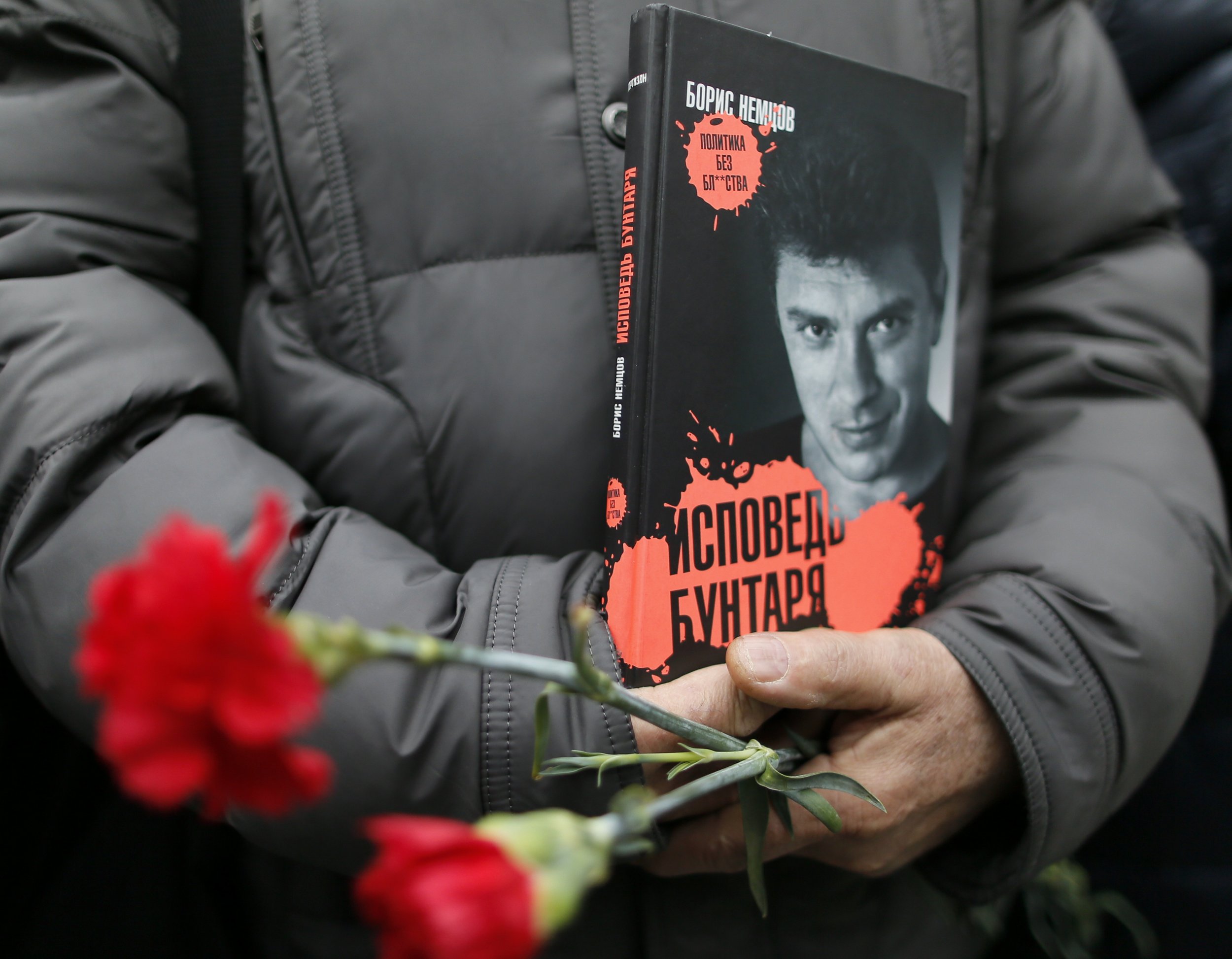 Several hundred Russians, many carrying red carnations, queued on Tuesday to pay their respects to Boris Nemtsov, the Kremlin critic whose murder last week showed the hazards of speaking out against Russian President Vladimir Putin.
Putin's aides deny any involvement in killing Nemtsov, who was shot in the back four times on Friday within sight of the Kremlin walls, but Nemtsov's friends say he was the victim of an atmosphere of hatred whipped up against anyone who opposes the president.
In a gesture of conciliation from the Kremlin, Deputy Prime Minister Arkady Dvorkovich joined mourners filing into the hall where Nemtsov's open casket was on display. Dvorkovich, from the Kremlin's increasingly sidelined liberal camp, was carrying a bunch of red flowers.
For the most part though, the mourners were die-hard liberals who feel deep alarm at Nemtsov's killing but who represent only a minority of the Russian population. Polls show most Russians support Putin, despite a plummeting rouble and international sanctions over the Ukraine crisis.
"He (Nemtsov) was our hope," said Tatyana, a pensioner queuing to pay her respects. "I feel like Putin killed me on the day he died. This last year has been full of suffering."
Photographs of Nemtsov hung on the walls, and somber music played. Former British Prime Minister John Major was among the mourners.
Lev Ponomaryov, a leading human rights campaigner, pointed the finger of blame at state media, which routinely describe Kremlin opponents as traitors.
"If you look at what people say of the killing, the versions differ. Some blame Vladimir Putin, some don't. But they all agree that Russian state television created this atmosphere that leads to this."
The killing of a leading opponent against the backdrop of the Kremlin, in an area closely watched by the security services, has been deeply awkward for Putin.
In an interview with Reuters in Washington, President Barack Obama said it was a sign of a worsening climate in Russia, where civil rights and media freedoms have been rolled back.
Russian investigators say they are actively working to track down Nemtsov's killers. The Investigative Committee, the body in charge of the investigation, said it had obtained closed-circuit television footage from the scene, and scheduled ballistic and medical tests.
Nemtsov's girlfriend, Anna Duritskaya, who was with him at the moment he was shot, has returned to her native Ukraine, the committee said in a statement. It said she had already given evidence, and undertook to continue to cooperate with investigators.
The Committee said the shots fired at Nemtsov came from a Makarov pistol, and that six bullet casings were recovered. It said the killing was painstakingly planned and that the organizers knew in advance where Nemtsov would be.
It appealed to anyone with information about the killing to come forward, and offered a reward of 3 million rubles ($43,000).