Mouthwash Recalled Over Concerns It's 'Particularly Unsafe' for COVID-19 Patients
Sunstar Americas voluntarily recalled more of its Paroex Chlorhexidine Gluconate Oral Rinse on Monday after receiving reports of 29 people being exposed to bacterial contamination.
The company reported the product may be contaminated with the bacteria Burkholderia lata.
Sunstar Americas noted using the contaminated mouthwash could lead to "oral, and potentially, systemic infections requiring antibacterial therapy. In the most at-risk populations, the use of the defective product may result in life-threatening infections, such as pneumonia and bacteremia."
"Use of the contaminated product on patients with pre-existing respiratory conditions, including those infected with COVID-19, is particularly unsafe," Sunstar Americas added.
On October 27, the company initially recalled 4-ounce and 1-pint bottles of the product with expiration dates between June 30, 2022 and September 30, 2022.
Now Sunstar Americas has expanded the recall to include all bottles bearing expiration dates from December 31, 2020 and September 30, 2022.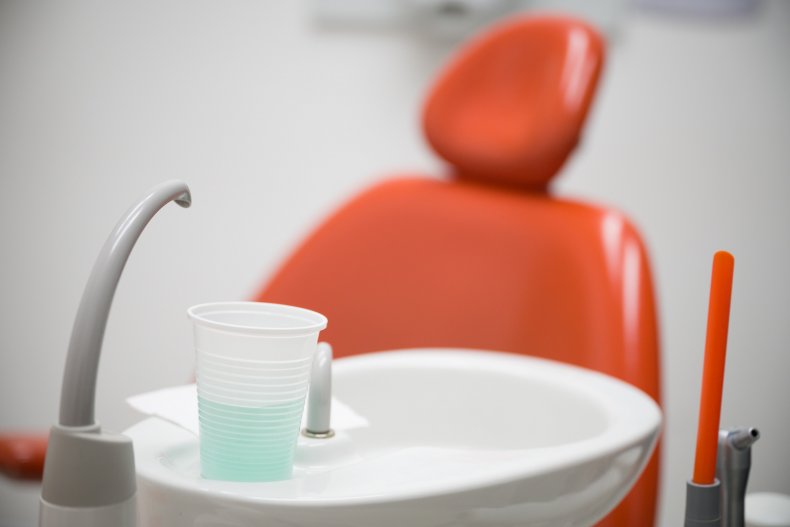 The prescription mouthwash was distributed nationwide to dental offices, dental distributors, pharmaceutical wholesalers, dental schools and pharmacies. Sunstar Americas has notified its direct distributors and customers ordering through USPS priority mail and arranged for a return of all recalled products.
"Patients, pharmacies and healthcare facilities in possession of these products should stop using and dispensing immediately," said the company.
Consumers with questions regarding the recall are encouraged to contact Sunstar Americas by phone at 800-528-8537 or email at us.pcr@us.sunstar.com Monday through Friday during typical business hours.
Any medical issues that arise from using the contaminated mouthwash should be reported to a medical professional.
Adverse reactions should also be reported to the MedWatch Adverse Event Reporting program of the Food and Drug Administration (FDA), either through the FDA website or by faxing a form to 800-332-1088.
The company's recall comes as the U.S. has reported over 19.3 million cases of coronavirus and 335,000 deaths over the course of the pandemic.
As COVID cases continue to soar across the nation, the Institute for Health Metrics and Evaluation (IHME) at the University of Washington predicts the U.S. could see as many as 347,446 total deaths before the end of the year, surpassing the number of American casualties in the Vietnam War, Korean War, Iraq War, the war in Afghanistan and World War I combined.
"We are seeing a rise in cases and mortalities above what we expected," Dr. Ali Mokdad, a member of the IHME's senior faculty and a former official at the U.S. Centers for Disease Control and Prevention, previously told Newsweek.
Newsweek reached out to Sunstar Americas but didn't hear back in time for publication.