Move Aside! Ukrainian Reformers Serve Notice on Corrupt Oligarchs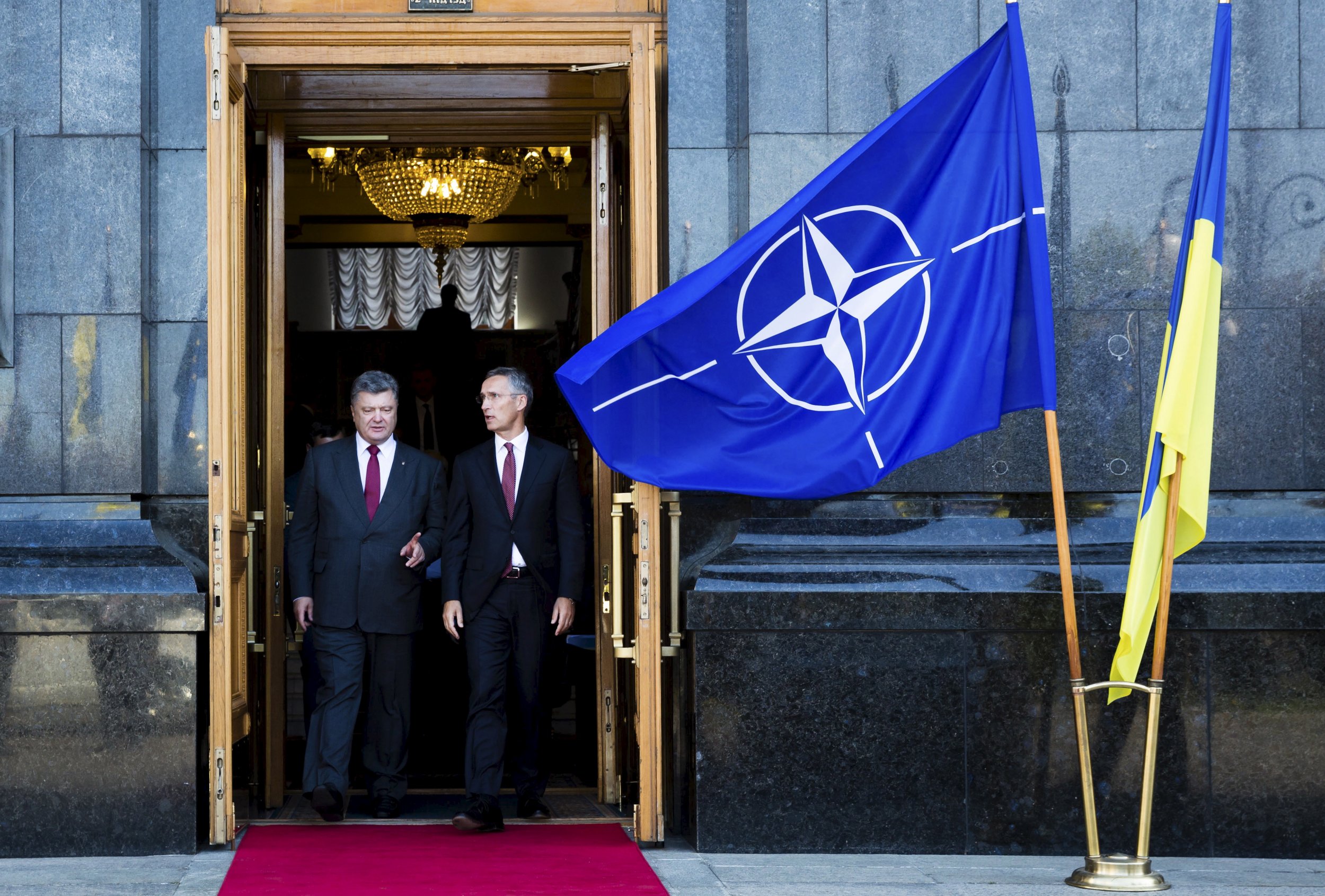 This article first appeared on the Carnegie Europe site.
Ukraine is undergoing profound change aimed at ridding the country of the insidious and pervasive power of its oligarchs.
For decades, the ubiquitous presence of the oligarchs throughout Ukraine's economy, media, parliament, ministries, civil service and local government prevented the modernization and democratization of the EU's Eastern neighbor.
Helped by successive leaders who either had no political will to confront them or were too beholden to them, the oligarchs dug deep into the fibers of the state and society. They established a system based on corruption, bribery and intimidation that purposefully degraded the state institutions and undermined the sense of national identity. Such a system left Ukraine completely exposed to interference from Russia, which regarded Ukraine as part of its sphere of influence.
Kiev's inability to prevent Russia's annexation of Crimea in March 2014 and subsequent invasion of parts of eastern Ukraine confirmed the bankruptcy of the state institutions as well as Russia's intention of preventing Ukraine from choosing a Western direction.
Now, for the first time since its independence in 1991, Ukraine is embarking on an extraordinarily difficult and complex transformation that touches almost every aspect of society. And for the first time, civil society and young people are driving the reforms. They were the backbone of the Maidan protest movement that toppled former President Viktor Yanukovych in February 2014.
Today, these activists are determined to dig up—not bury—Ukraine's deep state. To do that, they are going to need a maximum of support from the European Union and EU governments to help Ukraine build a modern, democratic state.
Despite Europe's other problems, especially the refugee crisis, this is not the time for the EU to waver over Ukraine. The success or failure of Ukraine's ambitious reform program will have a profound impact on the stability of the country, of other post-Soviet states and of the EU. Needless to say, success is not in the interests of the Kremlin. Russian President Vladimir Putin fears the contagion of democracy and it would affect his rule.
As it is, reformers are under immense pressure from Ukraine's public and from the country's international donors to deliver.
In a series of fascinating meetings I attended in Kiev on October 15–17 with politicians, civil society activists, academics, diplomats and people implementing the reforms, there was a real sense of urgency to show results.
Young ministerial officials, legislators and activists warned that the Ukrainian public, which is shouldering very high energy prices plus a fall in living standards, is tired and could be vulnerable to populists who want to derail the reforms. The activists were also critical of the media, particularly television, which is still largely financed by the oligarchs, who are ambiguous—to say the least—about reforms.
As for international donors and individual EU governments, they complain that the reforms are too slow and that not enough is being done to combat corruption or curb the powers of the oligarchs.
But a look at legislation recently passed by the Rada, or parliament, shows how the deep state is being dug up. Public officials have to declare all their assets, and such information is now available electronically. Political party financing must now be transparent and will be paid out of the state budget and not by oligarchs, each of whom had his or her own corps of obedient legislators.
The reform of the police is making strides, too. Indeed, that is the one big visible change that ordinary citizens can see and experience.
The police apparatus, long renowned and reviled for its corruption, has been replaced by a new force of young men and women. The majority of them are graduates, according to Anastasia Leukhina, Ukraine's law enforcement training and community policing coordinator. But just imagine the training, time, money and human resources needed to build an entirely new police force. "It is about making the reforms sustainable," Leukhina said.
It is also about making the reforms permanent. Hanna Hopko is the head of the parliament's foreign affairs committee and a leading member of the EuroOptimists, a cross-party group of legislators. These young graduates, who took part in the 2004 Orange Revolution and last year's Dignity Revolution, exude an energy and commitment that underpin the reforms. They are determined to change Ukraine.
Besides writing and pushing through legislation designed to make the political system transparent and accountable, they know that Ukraine has to implement those laws that erode the influence of the oligarchs—and down to the grassroots of society. "This is about making the reforms irreversible," Hopko said.
These legislators believe there is still energy in Ukrainian society to support the reforms. "People now know they can influence the process," said Vladyslav Golub, another EuroOptimist and member of the Rada's committee on judicial policy and justice. "The conspiracy of silence, the conspiracy of corruption is being replaced by volunteers, by young people who support this revolution of values."
Other reformers are more circumspect. Dmytro Kotlyar, an anti-corruption expert and a former deputy minister of justice, worries that the new anti-corruption institutions that have been or are being set up will require sustained enforcement, which is weak.
These institutions will also require support at the highest level—meaning from President Petro Poroshenko, who can choose the country's general prosecutor. Anti-corruption campaigners have criticized Poroshenko, an oligarch himself, for his caution over such appointments precisely because this post carries investigative powers that challenge the oligarchs and the balance of political power.
EU governments and institutions also have a role to play in supporting these anti-corruption measures. Young Ukrainian legislators and civil activists said they want the EU to freeze bank accounts and seize assets illegally obtained by the oligarchs.
In short, for those who risked their lives in 2014 on Kiev's Maidan, or Independence Square, it's about digging up the deep state. Having come this far, Kotlyar believes "it is impossible to go back now."
Judy Dempsey is a nonresident senior associate at Carnegie Europe and editor-in-chief of Strategic Europe. Follow her on Twitter @ Judy_Dempsey.