Move to Name Jeffrey Epstein 'Victims' Is 'Alarming,' Says Prosecutor
Ghislaine Maxwell prosecutors are seeking to block "alarming" attempts to name alleged victims in the run-up to her Jeffrey Epstein child-grooming case.
Lawyers for the British socialite applied to Manhattan Federal Court for the right to publicly name "individuals who have spoken on the public record."
If granted, the request could allow the names of women who say they have been abused by Epstein to be made public.
However, the acting U.S. attorney for the Southern District of New York, Audrey Strauss, wants to block the move and accused the defense of suggesting victims benefit from being publicly identified.
In a letter to the judge quoted in The Times of London, Strauss said: "Beyond the offensive notion that victims of sexual abuse experience a 'benefit' by making the incredibly difficult decision to share their experience publicly, the suggestion that victims who receive this supposed benefit should receive fewer protections than the law ordinarily offers to victims in criminal cases is alarming."
She argues the defense offered no explanation for "how or why it would need to publicly name victims of sexual abuse to prepare for trial."
Maxwell is awaiting trial on a 17-page indictment detailing allegations related to her past relationship with Epstein.
She has pleaded not guilty to charges of enticing and transporting minors for sex between 1994 and 1997.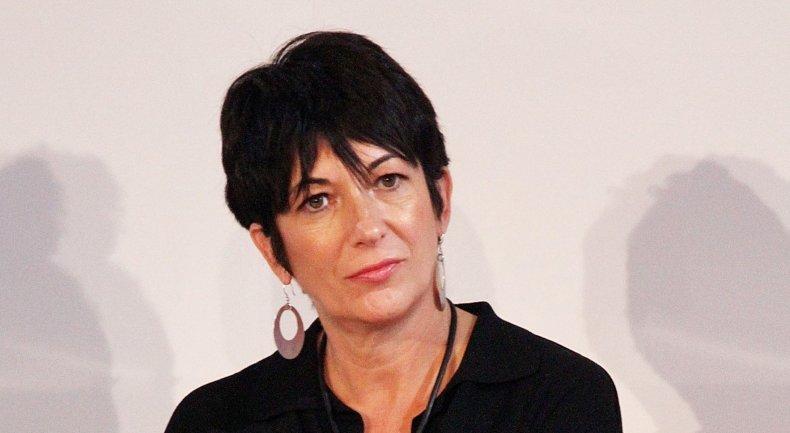 Her lawyers this week asked the judge to keep confidential sensitive evidence, including nude and semi-nude photos, out of the public domain and civil actions brought by alleged victims.
In filings submitted last night, prosecutors are not opposing the move to keep that evidence secret, The Times reported.
However, they objected to the "extraordinarily broad, unnecessary and inappropriate" request to name "any individuals who have ever publicly identified themselves as a victim of either Epstein or the defendant."
Epstein was found dead in his New York jail cell in August last year. He was facing new charges related to the abuse of underage girls.
However, the FBI investigation continued after his death and Maxwell was arrested at a remote New Hampshire home earlier this month.
She was denied bail and will spend the next year in jail as she awaits trial in July 2021.
Maxwell is charged with six counts, including conspiracy to entice minors to travel to engage in illegal sex acts, enticement of a minor to travel to engage in illegal sex acts, conspiracy to transport minors with intent to engage in criminal sexual activity, transportation of a minor with intent to engage in criminal sexual activity, and perjury.