To Move the Nuclear Talks Forward, the U.S. Needs to Go First | Opinion
On October 13, after meeting with his Israeli and Emirati counterparts, U.S. secretary of state Antony Blinken emerged from behind closed doors with a message for Iran: you are running out of time to negotiate a return to the 2015 nuclear deal. "We are prepared to turn to other options if Iran doesn't change course," Blinken told reporters. U.S. envoy to Iran Robert Malley exhibited similar frustration on October 25, saying U.S. officials, in coordination with its partners in the Middle East and Europe, have "given a lot of thought to what we will do if Iran doesn't go back to the table."
On Wednesday, Iranian deputy foreign minister Ali Bagheri Kani said the talks will re-start before the end of November. But it's abundantly clear that the simple-sounding process of trading U.S. sanctions relief for Iranian nuclear concessions remains anything but straightforward. European officials who are normally upbeat about reviving the 2015 nuclear deal are struggling to fight the rising tide of pessimism. Both sides are dug into their positions, unwilling to move for fear of looking weak. If this dynamic continues, diplomacy with Iran could collapse completely.
To avoid this dire scenario, which risks more unwanted escalation in the Middle East, bold decisions are required. For the U.S., that means swallowing pride and offering Iran a limited concession to inject momentum into the discussions.
It's important to remember why the U.S. and Iran are in their current predicament. On May 8, 2018, President Donald Trump announced the formal U.S. withdrawal from the nuclear deal (formally named the Joint Comprehensive Plan of Action) and the reimposition of comprehensive sanctions on the Iranian energy, financial and petrochemical sectors. Alleging the deal "put the world at risk," then-secretary of state Mike Pompeo outlined a list of 12 demands the Iranian government had to meet if it wanted the sanctions lifted—demands that included everything from the suspension of all uranium enrichment to the withdrawal of Iranian troops and affiliated militias from Syria. In the meantime, sanctions would not only be enforced, but expanded.
The assumption behind the maximum pressure strategy was that, the more financial pain the Iranian government was in, the more desperate it would be to cater to U.S. demands. Yet this assumption proved to fallacious—and all the more obviously so as the months and years ticked by. While U.S. sanctions could certainly take Iranian crude oil off the market (Iran's crude exports declined by 84 percent between 2017 and 2020, contributing to the Iranian government's loss of some $200 billion), they couldn't compel Iran to accept what were essentially surrender terms. Instead of capitulating, Iran upped the ante, boosting the quantity of its uranium stockpile, enhancing the quality of its enrichment and installing faster, more efficient centrifuges.
Iran's regional behavior also became noticeably more aggressive once maximum pressure was implemented. In May 2019, a month after the Trump administration announced the end of sanctions waivers on Iranian oil and designated the Islamic Revolutionary Guard Corps as a foreign terrorist organization, Tehran was found culpable for a series of mine attacks against cargo vessels in the Persian Gulf. Another Iranian-orchestrated mine attack against an oil tanker occurred in June 2019. The following month, the IRGC captured a British-flagged tanker and detained its crew. And in September, Tehran conducted a highly coordinated missile and drone strike on Saudi Arabia's oil infrastructure. The Iranian attacks have continued to this day, with the latest taking place in July on an Israeli-owned civilian vessel.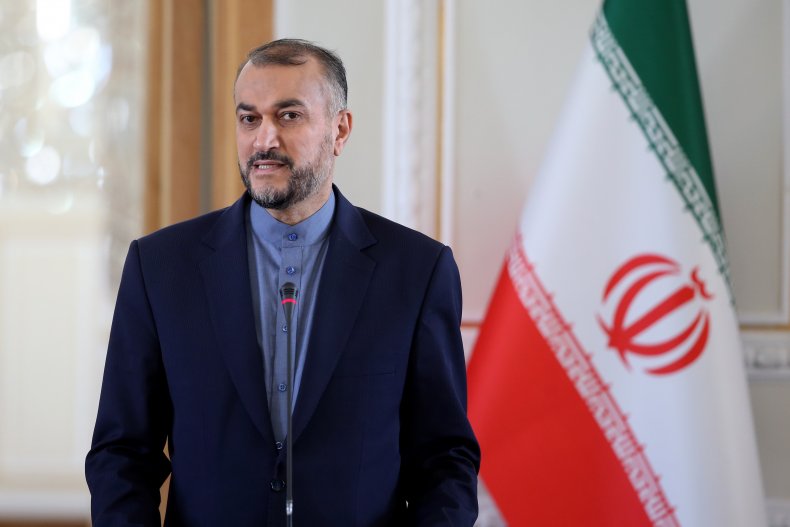 The architects of maximum pressure confidently predicted the strategy would result in a weaker, more isolated Iran. What they got instead was a more isolated U.S., a more emboldened Iran and a counterproductive cycle of escalation.
During his campaign for the presidency, Joe Biden rightly eviscerated the Trump administration's maximum pressure strategy and stocked his administration with officials, like National Security Advisor Jake Sullivan and special envoy Robert Malley, who were integral to negotiating the original nuclear accord. Yet even these officials are growing wary of the Iranian government's stalling tactics, with Malley stating outright that Washington has "to prepare for a world where Iran doesn't have constraints on its nuclear program and we have to consider options for dealing with that."
That scenario can still be avoided. But the U.S. won't get there by sitting down and waiting for Iran to miraculously change its position.
The Biden administration can continue to insist on perfect sequencing and fixate about which side comes to the table first. Or it can be proactive, offering the Iranians a limited concession—such as allowing Tehran to access a portion of the tens of billions of dollars now frozen in bank accounts overseas to finance basic, non-military imports. The first option runs the risk of wasting more time and shutting the door on whatever slim diplomatic opportunity remains. The second has the potential to blast through a tedious roadblock while shining the spotlight on Iran to reciprocate with a concession of its own.
Of course, just because Washington takes the initiative doesn't mean Iran will do the same. It's possible Tehran could pocket the cash without doing anything in return. But if Iranian leaders choose that route, they would be exposed to the entire world as insincere at best and duplicitous at worst. For a country seeking to mend fences with its neighbors, being exposed as a fraud is exactly what Tehran wishes to avoid.
The last thing the U.S. needs is another crisis in the Middle East. Common-sense diplomacy can help us escape it.
Daniel R. DePetris is a fellow at Defense Priorities and a foreign affairs columnist at Newsweek.
The views expressed in this article are the writer's own.