Movie Producer Blasts British Airways After Finding Seat Covered with 'Filth' and a Dirty Sock on $6,000 Flight
A movie producer blasted British Airways after she said she turned up for her flight to find her seat was covered in "filth."
Lucy Darwin said she had spent more than $6,000 (£4,700) for premium economy flights for two people to New York City, with return flights back to the U.K. booked in business class. But she was outraged to find her seat on the outbound journey was covered in crumbs and had a discarded black sock on it.
Darwin posted a picture of the seat on Twitter—which showed an unbuckled seat belt and none of the dressing or amenities that typically greet premium economy travelers—on Friday, describing it as a "disgrace."
She tagged the airline in her tweet, writing: "@BritishAirways just arrived at our premium economy seat to New York (£4,700) to greeted by filth and someone's sock. Outraged doesn't quite cover it." She later clarified that the cost was for flights for two people and that the return journey was for seats in the airline's Club class.
An airline employee called Lisa responded to Darwin's tweet asking her if she had informed a crew member of the seat's condition. "This certainly isn't what you should expect when travelling with us, Lucy. I'll make sure this is fed back for you," Lisa wrote on Twitter from the British Airways official Twitter account.
Darwin responded that cabin staff were "embarrassed and kind," but posted another picture of the "appalling" state of her seat. It showed her seat's tray table covered in crumbs and food splatter.
"It got worse....cabin staff embarrassed and kind but this really is appalling," she added alongside the image.
In a statement to Newsweek, a British Airways spokesman said: "We pride ourselves on the quality of the ​service and experience offered across all cabins on our aircraft. We know that our customers value a comfortable cabin, so our aircraft are cleaned after every flight."
Newsweek has contacted Darwin for further comment.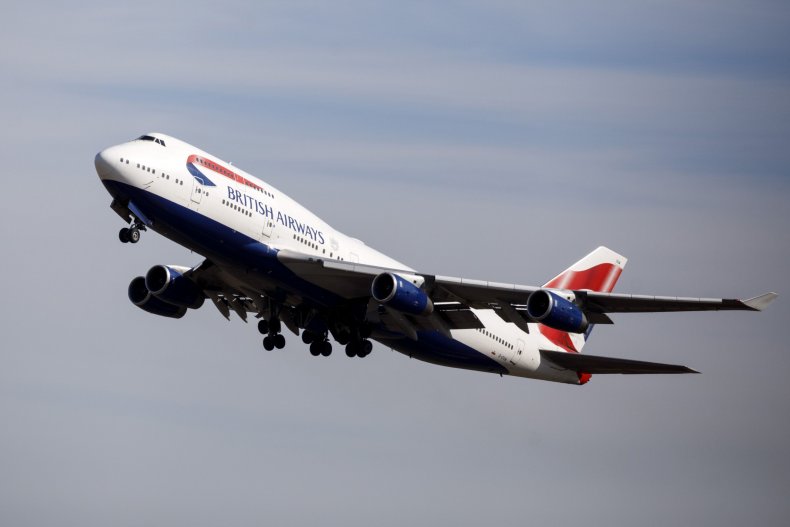 Darwin appeared to have headed to New York for the premiere of her latest film, He Dreams of Giants, at DOC NYC, the largest documentary film festival in the U.S.
The documentary, about Monty Python star Terry Gilliam's struggles to make a screen adaption of Don Quixote, will also be showcased at AFI Fest, the American Film Institute's annual festival which takes place in Los Angeles from November 14 to 21 this year.
Darwin's previous work includes producing 2005's Match Point, a psychological thriller written and directed by Woody Allen and starring Scarlett Johansson and Jonathan Rhys Meyers. Other producing credits include 1995's Twelve Monkeys, 2002's Lost in La Mancha and The Honeymooners in 2005.