Movie Stars Chris Evans, Mark Kassen Partner With Newsweek On Civil Discourse Project
Movie stars Chris Evans and Mark Kassen, along with entrepreneur Joe Kiani, are set to partner with Newsweek on a new civil discourse project exploring Gen Z's role in American politics.
Newsweek announced on April 1 its partnership with civic media organization A Starting Point (ASP), founded by Evans, Kassen and Kiani. The joint venture, which runs through April, will offer conversations on topics of interest to Gen Z including climate change, immigration, gender issues and voting rights.
On April 6, Evans and Kassen will kick off the partnership by leading a discussion with youth leaders of BridgeUSA, a college civic engagement organization, on topics including school safety, mental health and gun violence. During the month-long collaboration, ASP and Newsweek plan to bring the questions and concerns of these Gen Z voices directly to lawmakers.
"Young voters showed up for the 2020 election at a level America hasn't seen in generations. This is such a promising sign for the future of America and democracy," Evans said. "One of our missions when we launched A Starting Point was to inform, empower and engage younger generations, and to help ignite this kind of involvement in the political process. We're excited for this content series with Newsweek to continue highlighting the issues that matter to young people."
During the 2020 election, Gen Z accounted for one in ten eligible voters. Exit polls from NBC suggested that 65 percent of those voters, between the ages of 18 and 24, voted for Joe Biden—11 percent more than any other age group.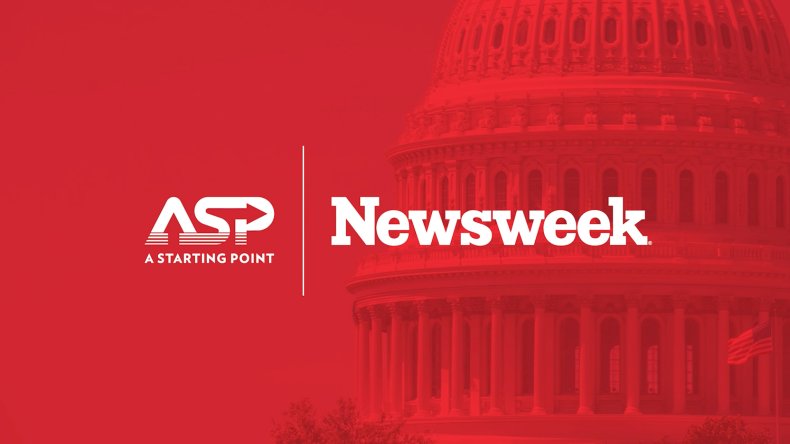 "ASP has worked with many young Americans through our education partnerships and seen first-hand how passionate and invested they are in our political future," Kassen said. "We're thrilled to highlight their voices throughout this month-long collaboration with Newsweek, and to facilitate direct dialogue with lawmakers about Gen Z's perspectives and concerns."
ASP has been used as an official civics education resource in K-12 and college classrooms across the county.
"When we started ASP my primary goal was to see more young people get engaged and vote," Kiani said. "Generation Z has proven to be a diverse and engaged portion of the American electorate, with 23 million eligible Gen Z voters and counting. Their participation will influence American politics for decades to come. ASP is looking forward to working with Newsweek to host serious, thoughtful conversations with lawmakers about what's ahead for us as a country."
"We are delighted to partner with Chris Evans, Mark Kassen and Joe Kiani," said Dev Pragad, CEO of Newsweek. "This project aligns well with Newsweek's mission to speak to—and listen to—Americans across the political and cultural spectrum. Generation Z's impact on American life is just beginning and there has never been a more important time to engage them in the political conversation in Washington."