Showcase Cinemas announced plans to reduce theater attendance by 50 percent amid coronavirus concerns, Deadline reported Saturday.
In a statement, Showcase announced the precautions it was taking to provide the safest movie-going experience for its customers.
Besides reducing audience capacity, Showcase also announced that it would provide COVID-19 prevention education for staff; increase custodial services; clean all high touch surface areas (such as seats, armrests, cup holders, door handles, ticketing kiosks, and more) at regular intervals and between showtimes; enforce staff hand washing breaks; providing staff with vinyl gloves for cleaning; stocking restrooms; providing signage for proper hygiene practices; requiring staff to stay home if they show symptoms; and asking patrons who show symptoms to leave.
The cinema chain also announced that it would ask theatergoers to purchase tickets online before showings, stay home if they are not feeling well, and follow standard precautions and preventative measures from the CDC website.
A representative for National Amusements, which owns Showcase, told Newsweek that the company decided to implement new safety measures on Thursday, informing members via email, and sharing the statement on their website. The company is taking the same actions in the U.K., as well as the U.S.
"We're taking this day by day, and our customers--their health is our first priority. So, we're going to be looking at this everyday, and we're talking as a full team at Showcase and National Amusements in terms of any other things we might do based on this outbreak," Mark Malinowski, vice president of global marketing for National Amusements and Showcase Cinemas, said.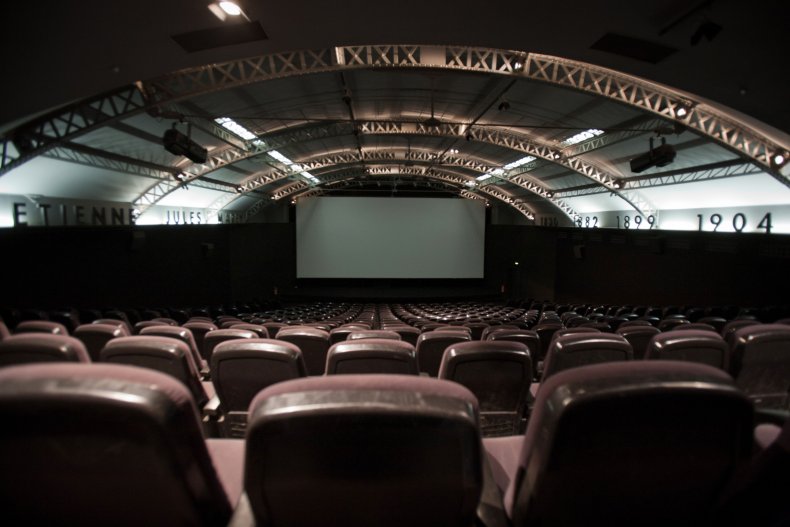 On Friday, both AMC Theatres and Regal Cinemas announced that they would also reduce audience capacity by 50 percent.
AMC Theatres announced a "social distancing" policy on Friday. The company will require the 50 percent attendance policy from this Saturday to April 30.
"The health and safety of our guests and theatre teams are of the utmost importance to AMC. Therefore, AMC is proactively taking action to cut in half the number of tickets that we will make available at all our U.S. theatres. With this action, we are facilitating the 'social distance' between guests who still want to see movies on a big screen," AMC Theatres CEO and President Adam Aron said in a statement on Friday.
"These are uncharted times in the United States. We are very closely monitoring the guidance of the CDC. We are complying with all directives from federal, state and local health and government authorities, and with our unilateral move to reduce capacity and increase social distancing we are going beyond what governments are requiring of us...AMC remains firmly committed to offering a clean, healthy, entertaining environment every time our guests come to movies at our theatres."
Regal Cinemas' safety protocols are similar to AMC and Showcase's, according to its statement to Deadline: educating staff; emphasizing frequent hand washing; cleaning surface areas; providing hand sanitizing soap; and working with all local health authorities.
Update and correction: 3/14, 9:49 a.m. EST.: This story has been updated to include comment from Mark Malinowski, which was received after the story was published. This story previously said that the announcement was made Saturday, not Thursday.