AMC, Regal Cinemas and Cinemark All Won't Require Masks Upon Reopening
Living in the age of coronavirus has changed the way many of us live, with masks taking up an unexpected but important part in all of our lives for the foreseeable future.
Masks are only mandatory in some states but the CDC recommends wearing cloth face coverings in public settings where other social distancing measures are difficult to maintain (e.g., grocery stores and pharmacies).
So what does this mean for movie theatres? Well, that's up to the theatres themselves and dependant on what state they're in.
Adam Aron, chief executive of AMC Entertainment Holdings caused a stir this week when he said that cinema patrons would not have to wear masks at their theatres when they reopen next month.
Speaking to Variety he said: "We did not want to be drawn into a political controversy. We thought it might be counterproductive if we forced mask-wearing on those people who believe strongly that it is not necessary."
He also confirmed they would not perform temperature checks on patrons.
So, what does this mean for moviegoers keen to get some normality back and enjoy a trip to the cinema? There is no definitive answer so here are the major movie theatres chain's policies on masks to help the public prepare.
Make sure to check your local branch's website before making the journey.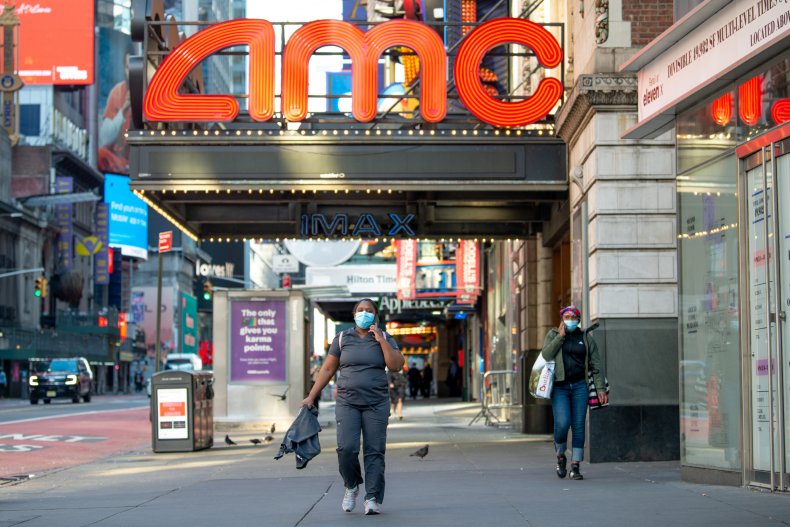 AMC Theaters
The official line from AMC Theatres, the biggest movie theater chain in the world, is that guests will be required to wear masks only where local governments require them.
AMC is enticing the public back to its venues with the promise of reduced auditorium capacities. The company is also promising to assist with social distancing with directional signs and reminders that will be posted throughout the theatre for guidance.
A note on their website reads: "Common areas and high touchpoints will be routinely disinfected throughout the day. There will be extra time between movies so that auditoriums can be cleaned between each showtime."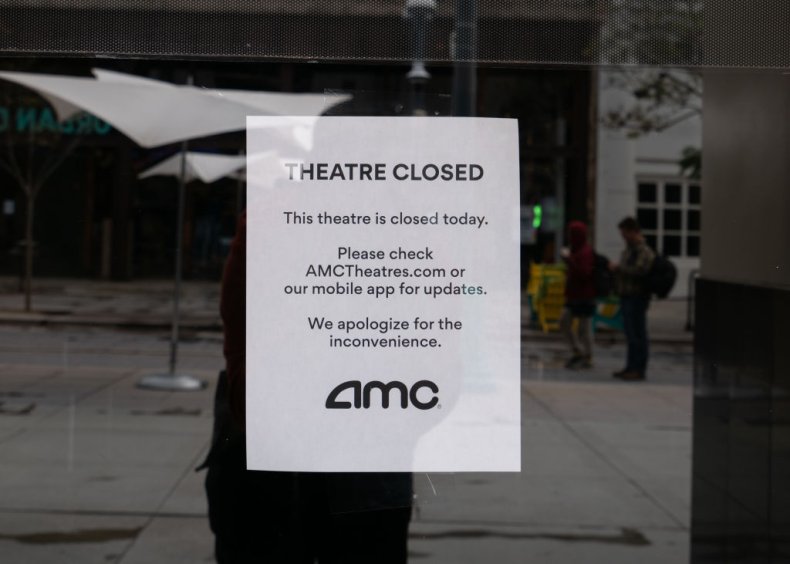 Regal Cinemas
Regal Cinemas have announced their reopening plans starting from July 10 and as with AMC, All employees and guests will wear masks only where mandated by local governances.
"We are thrilled to be back and encouraged by recent surveys that show that many people have missed going to the movie theater," said Mooky Greidinger, CEO of Regal's parent company Cineworld, in a statement per Syracuse.com.
"Amidst the ongoing Covid-19 crisis, Cineworld's main priority remains the health and well-being of both our customers and colleagues."
Auditorium capacities will be reduced to 50 percent depending on the state or county rules.
Cinemark
Cinemark's mask policy is the same as their two main competitors, AMC and Regal—face coverings are required if the local law says so.
"If a particular state or county requires face masks, we will abide by that," Cinemark CEO Mark Zoradi explained to Variety. "We will strongly encourage it, but if the county or city has not deemed it a requirement, we will not require it on top of that."
Cinemark will begin a phased reopening starting with five cinemas in Dallas on June 19, with the rest of its theaters expected to return between July 3 and July 17.
Marcus Theaters
Marcus Theaters is beginning a limited reopening this week with the same guidelines as above.
The theatres will be open for shorter hours and will also implement checkerboard seating patterns leaving empty seats between pairs of seats to maintain reduced capacity and social distancing.