Movie Theater Plays 'Hereditary' Horror Trailer Before 'Peter Rabbit,' Parents and Children Flee in Panic
Australian families who went to see Peter Rabbit at Event Cinemas in Innaloo, Australia, on Wednesday were left terrified after the trailer for R-rated horror movie Hereditary accidentally played before the kid-friendly animated comedy.
Parents reportedly started yelling for the projectionist to stop the clip, while covering the eyes of their panicked children from the preview of a film critics have called "the scariest horror in years."
"It was dreadful. Very quickly you could tell this was not a kid's film," an audience member told The Sydney Morning Herald. "Parents were yelling at the projectionist to stop, covering their kids' eyes and ears. A few went out to get a staff member, but she was overwhelmed and didn't really know what to do. Some parents fled the cinema with their kids in tow."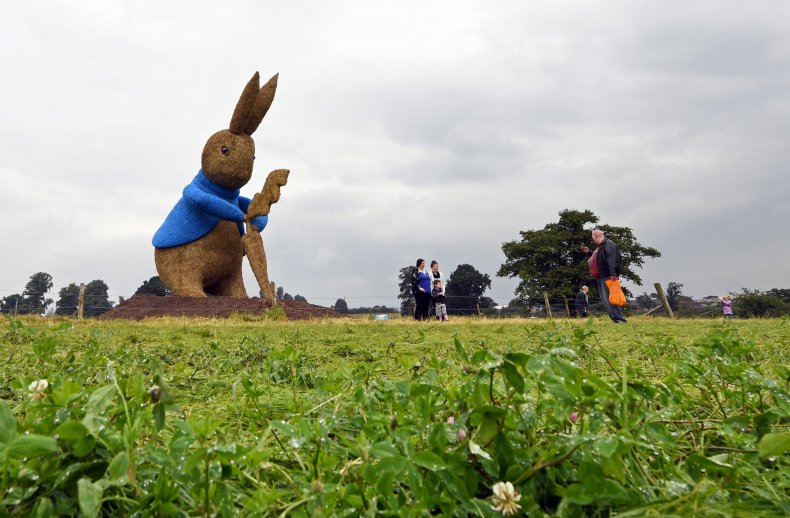 When realizing their mistake, the cinema immediately shut off the screen, apologized and offered every audience member a complimentary movie pass for the trauma that was caused.
"[The issue is being] investigated internally to ensure situations like this do not occur again," a spokesperson for Event Hospitality & Entertainment Limited, the parent company of Event Cinemas, said. "As soon as the staff onsite were made aware of the situation yesterday, the trailers were taken off-screen immediately, and all patrons were given complimentary tickets as a gesture of goodwill."
Toni Collette, Gabriel Byrne, Alex Wolff and Ann Dowd star in Hereditary, an A24 film written and directed by Ari Aster. The American supernatural horror follows a woman's journey in unravelling dark secrets about her family's past, prompted by the death of her mother.
"A lot of the kids were upset," the audience member said. "If you think back to your own childhood you remember things that scared you when you saw them for the first time. I still remember the first time I saw a robber on TV."
A.A. Dowd, a film reviewer, said he doesn't scare easily and loves horror, but admitted that Hereditary left him in a "state of deep distress, palms soaked, breath shallow."
"This isn't a scary movie. It's pure emotional terrorism, gripping you with real horror, the unspeakable kind, and then imbuing the supernatural stuff with those feelings. It didn't play me like a fiddle. It slammed on my insides like a grand piano," Dowd wrote on The AV Club.