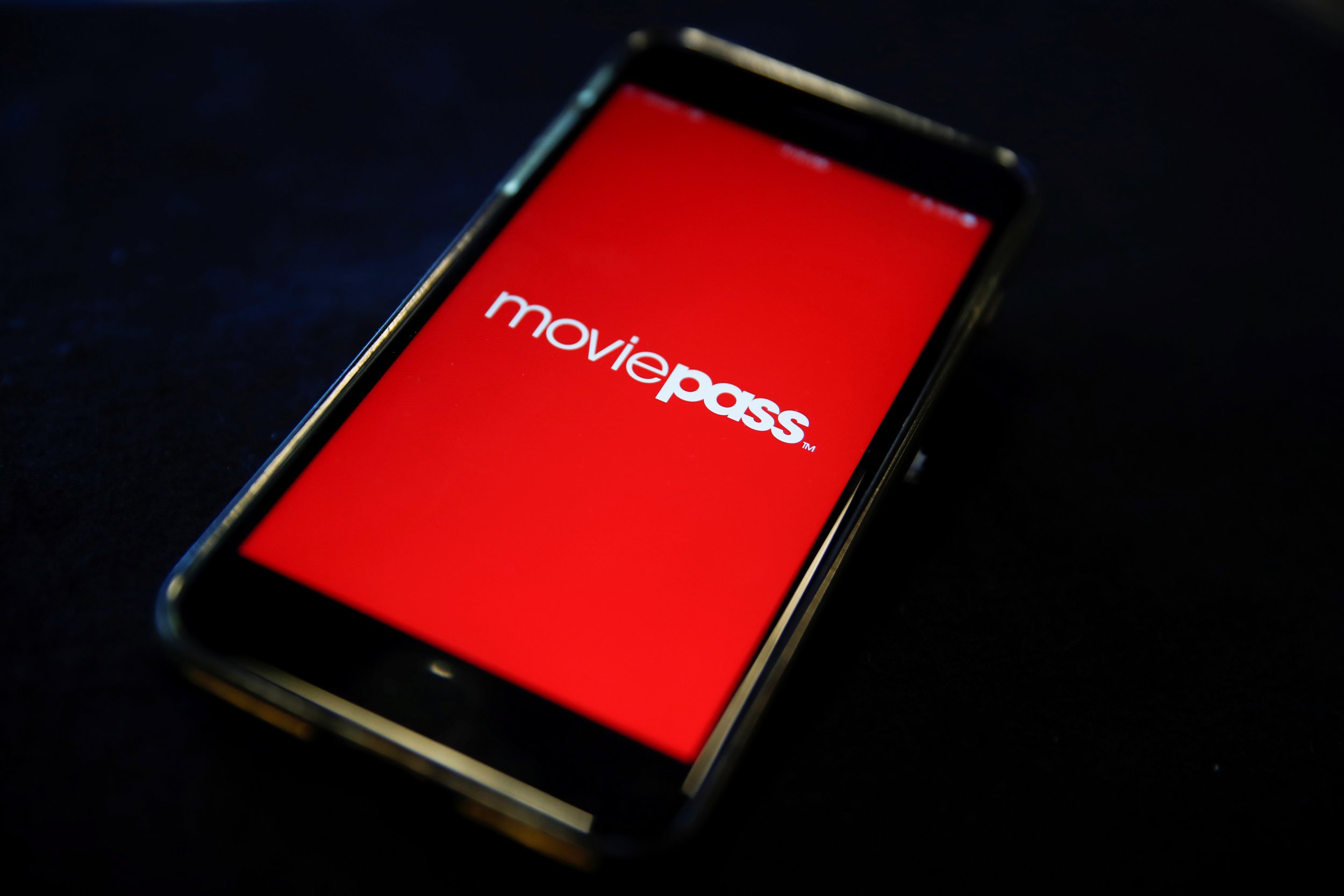 On Friday, MoviePass announced to mobile app users that technical issues were to blame for their being unable to use their card to check in to movies at theaters where e-ticketing was not an option.
The announcement was made at 3 p.m. EST and explained that the company was "working diligently to resolve the issue." Until the issue can be resolved, MoviePass told users to use e-ticketing where it's available. "We apologize for the inconvenience and appreciate your patience while we resolve this issue," the statement on the app said.
MoviePass's woes first began on Thursday when users complained that they were unable to check in to movies at theaters that don't support e-ticketing. The company initially advised users to wait for further updates about the issue before heading to the theater, but later added that the partnership with e-ticketing theaters was unaffected.
"We've determined this issue is not with our card processor partners and will be continuing to work on a fix throughout this evening and night," the company tweeted on Thursday night. "If you have not headed to the theater yet, we recommend waiting for a resolution or utilizing e-ticketing which is not impacted."
In a Securities and Exchange Commission filing on Friday, MoviePass's parent company, Helios and Matheson, reported that it borrowed $5 million from Hudson Bay Capital Management to pay its "merchant and exchange processors." The merchant and exchange processors were previously not paid the required amount and on Thursday, the day the app experienced an outage.
"Such service interruptions could have a material adverse effect on MoviePass's ability to retain its subscribers," the filing stated. "This would have an adverse effect on the Company's financial position and results of operations."
On Wednesday, shares of stock in Helios and Matheson dropped more than 50 percent after the company announced a 250-for-1 reverse stock split, according to CNN Money. In October, the stock was trading at an all-time high of about $39 per share.
MoviePass is a subscription service that gives users the chance to see one movie per day in exchange for a $10 monthly subscription fee. Recently, the application implemented surge pricing, which charged users an extra few dollars to see top movies during peak times.
There are two ways a movie-goer can obtain a ticket through MoviePass. E-ticketing allows users to check in for a movie anywhere from their phone and use a reservation number to print the ticket at the theater. However, it's only available for certain theaters. For theaters that don't permit e-ticketing, users must be within 100 yards of the theater to check in to a movie and then use their MoviePass credit card to purchase a comped ticket at the theater.
MoviePass also hit a snag earlier in the year, when the app experienced an overload of users on Valentine's Day and crashed. The company told users to purchase a ticket at regular pricing and then submit for reimbursement.