'Newsweek' Gave 'The Breakfast Club' a Lukewarm Review in 1985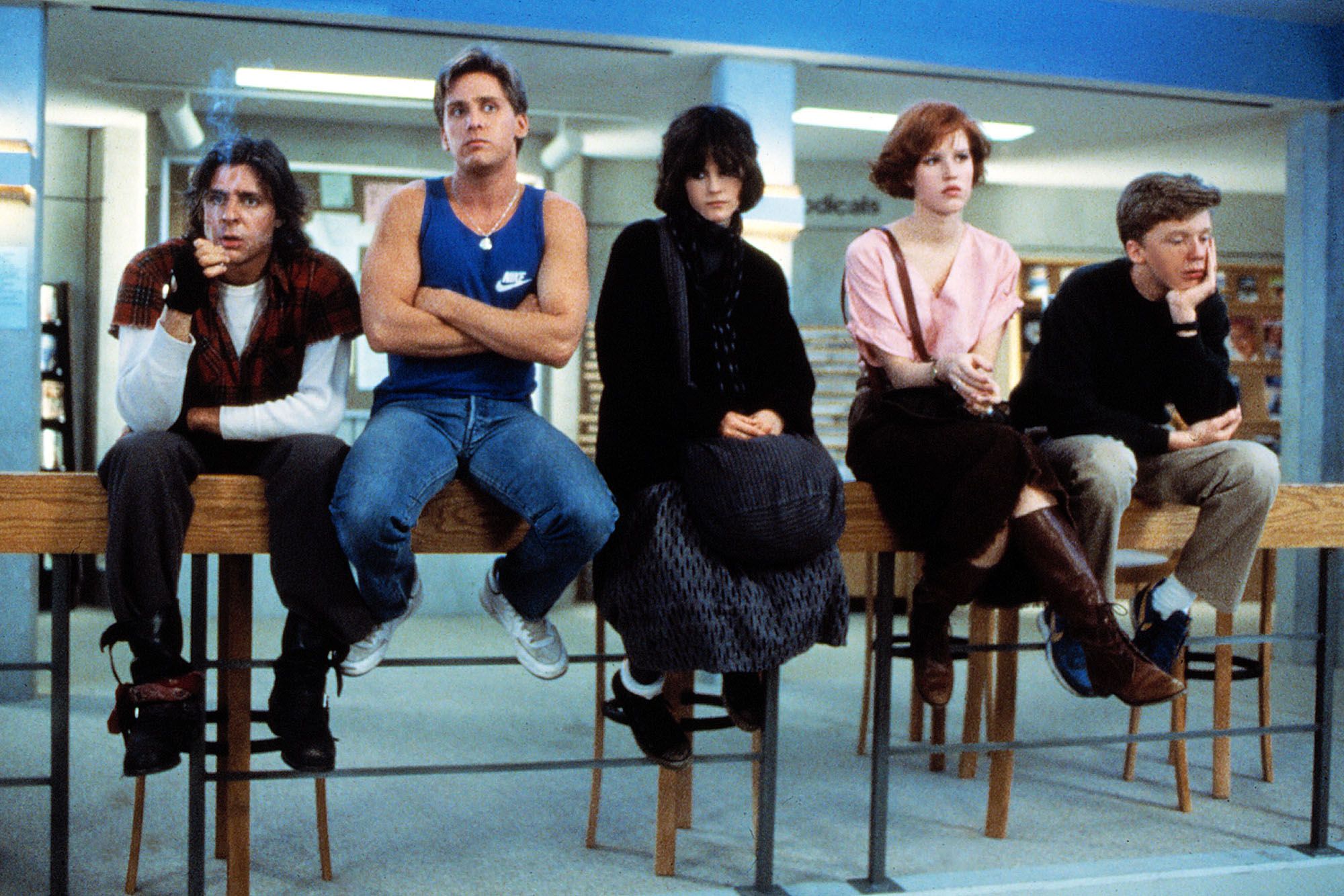 This weekend marks the 30th anniversary of John Hughes's Brat Pack classic The Breakfast Club, which became an immediate box office success when it was released in February 1985. Theaters around the country are celebrating the anniversary by showing the high school movie once again, as a newly restored cut, next month. We're marking the occasion differently: by digging into our archives and pulling out our original review.
Former Newsweek critic David Ansen's 200-word review appeared in the February 25, 1985 issue of the magazine (with a cover story on the cocaine trade). Although the film has grown into a cult classic of 1980s teen angst and suburban malaise (surpassed only, perhaps, by Hughes's Ferris Bueller's Day Off in 1986), Ansen's opinion was more lukewarm. Though he praised the film's teenage stars, he pointed out its clichés and snarked that Hughes "may deserve more plaudits as a social worker than a filmmaker." Read Ansen's review (and watch the original trailer) below.
Five high-school kids who wouldn't otherwise be caught dead together are sentenced to a Saturday-long detention in the library of their suburban school. Strangers when they meet, they find out over the course of The Breakfast Club—a movie in the form of a group therapy—that they share the same pressures, fears, embarrassments and desires. Writer-director John Hughes (Sixteen Candles) obviously remembers his own adolescence, for the stereotypes he employs are virtually unchanged since the '60s, give or take a marijuana cigarette. Parents are still the root of all evil, surly rebels hide sensitive hearts, and no problem is so great that an honest heart to heart won't fix it. Hughes may deserve more plaudits as a social worker than a filmmaker, but you have to admit his hokey situation plays. The reason is the five terrific young actors, who bring more conviction to these parts than they perhaps deserve. Molly Ringwald is Miss Popularity; Anthony Michael Hall is the academic overachiever; Judd Nelson is the somewhat too eloquent good bad guy; Emilio Estevez is the wrestler programmed for macho competitiveness; and Ally Sheedy is the neurotic Allison, whose first word, some 30 minutes into the film, is "vodka."