All the Movies Playing Thanksgiving Weekend 2017, Ranked by Potential Family Arguments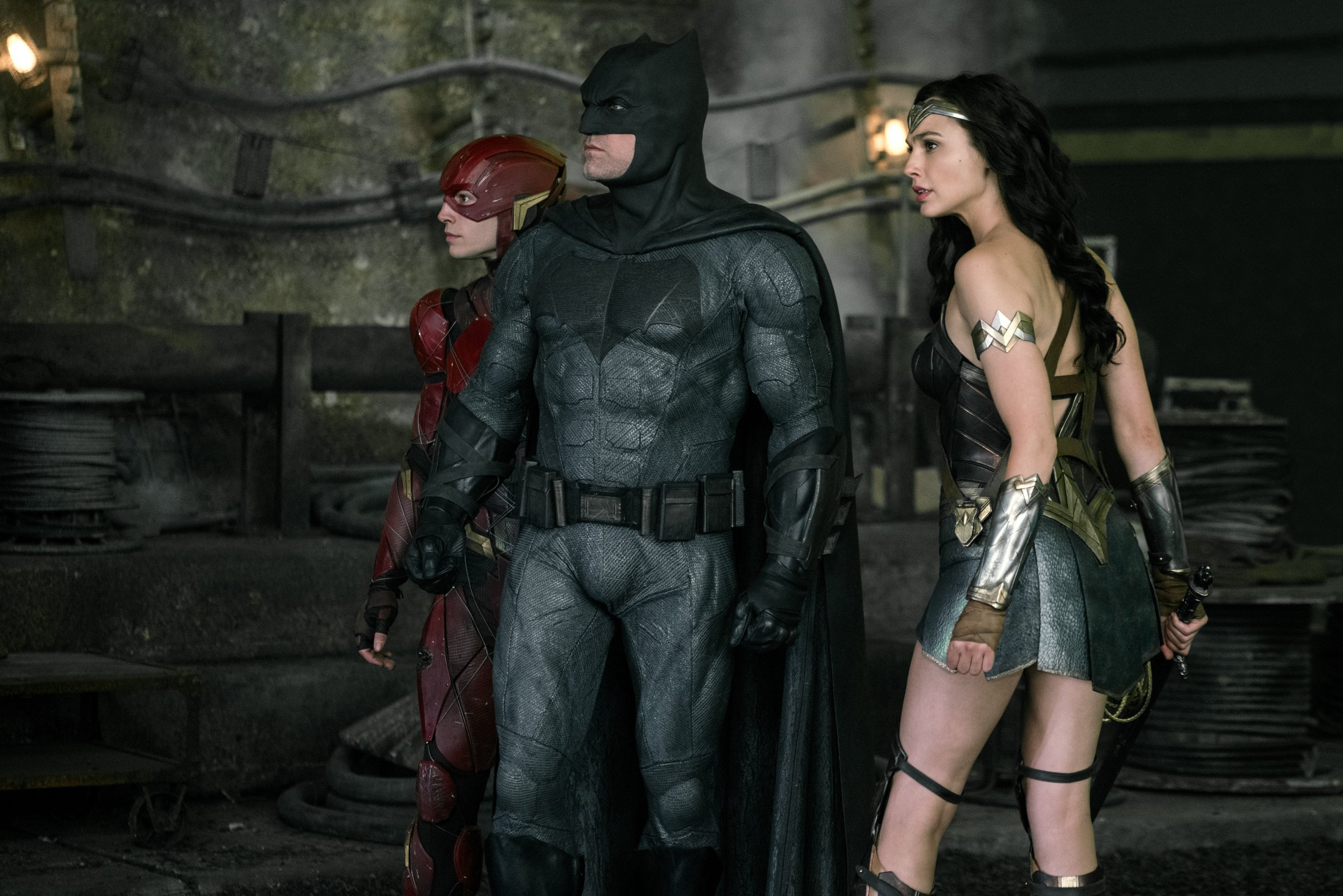 Thanksgiving is a huge box office weekend for Hollywood, and for good reason. After all, what better way to spend the holidays than by trapping your family in a dark room where they are socially obligated to shut up for two and half hours? Going to the movies can be a welcome reprieve from arguing politics with your uncle while also technically still getting in some family bonding time.
But movie selection is key here. You don't want to pile into the car only to get into loud arguments about what you just saw. So in the interest of less tears and more holiday cheer, here are the biggest movies in theaters this Thanksgiving 2017, ranked from most potential family drama to the least.
10. Daddy's Home 2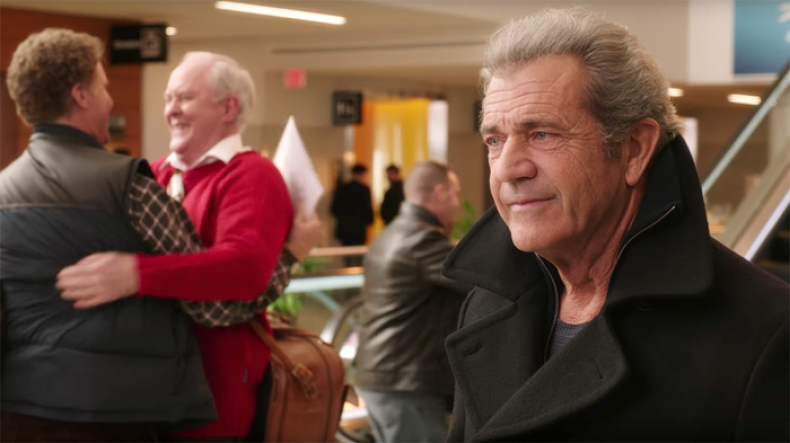 There are so many arguments waiting to happen with this film. First of all: Mel Gibson. If no one in your family was offended by Gibson's documented anti-Semitism, there's probably someone who has a problem with his alleged domestic abuse—and this will definitely be brought up. Loudly. The film also features some jokes about children bearing firearms, and any politically divided family knows guns is a taboo subject on the holidays. Worst of all, reviews tell us the film isn't even very funny, so you won't be able to laugh your way through the offensive moments.
9. Coco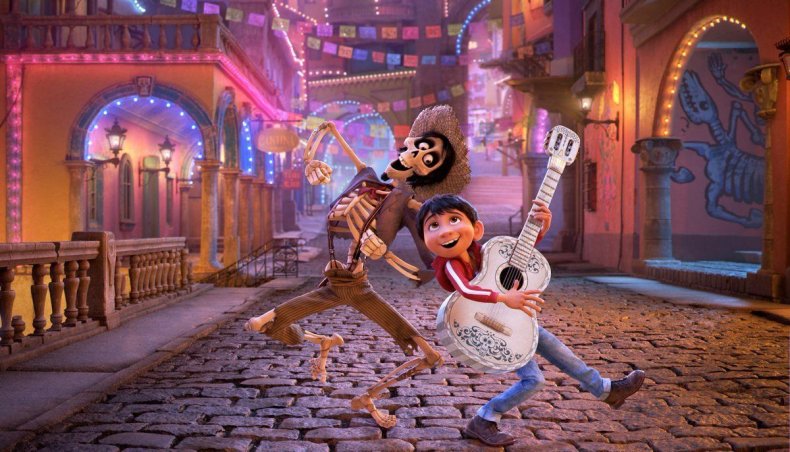 You would think Disney/Pixar's latest family film would be No.1 on this list of least-offensive titles. Unfortunately, Trump's America puts this heartwarming tale of a 12-year-old Mexican boy reuniting with his family in the afterlife firmly in "controversial" territory. If you've got any Trump supporters in your family—or even any so-called "anti-identity politics" liberals—save Coco for a time when those relatives aren't present. That is, unless you want to hear the phrase "Why does everything have to be so politically correct?" all weekend long.
8. A Bad Moms Christmas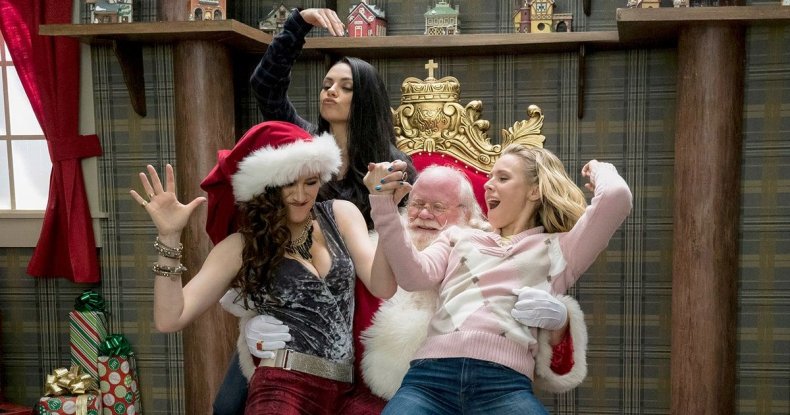 A Bad Moms Christmas is slightly funnier than Daddy's Home 2, and none of the cast members are famous bigots, so that's a plus. But the crass profanity, gross sex jokes and lack of male characters still create a minefield for the older, conservative or Mens' Rights-leaning members of your family.
7. Call Me By Your Name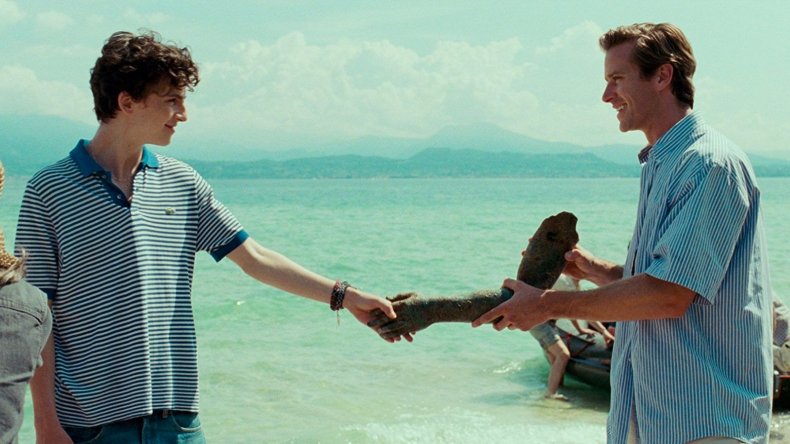 While this beautiful love story is pretty much as far from American politics as it gets (set in Italian countryside in the '80s), your older and/or homophobic relatives will likely be uncomfortable with the sensual romantic relationship between Armie Hammer and Timothée Chalamet. Even for the most liberal of grandparents, that peach masturbation scene will be a lot. (But make sure you see this one later. You won't regret it.)
6. Murder on the Orient Express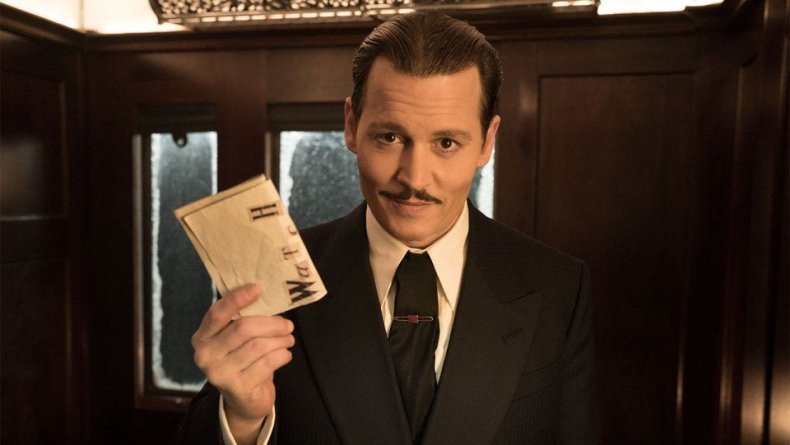 This murder mystery is adapted from the Agatha Christie novel of the same name, and it's hard to argue with (or over) Agatha Christie. The formulaic and rather boring execution of the classic tale means emotions won't be running too high. Unfortunately, there's the Johnny Depp factor. Depp's not quite as universally controversial as Gibson (there's no audio recording of his alleged terribleness). But if you have an entertainment junkie in your family (hi), get ready for an hour-long lecture on his domestic abuse case.
5. Roman J. Israel, Esq.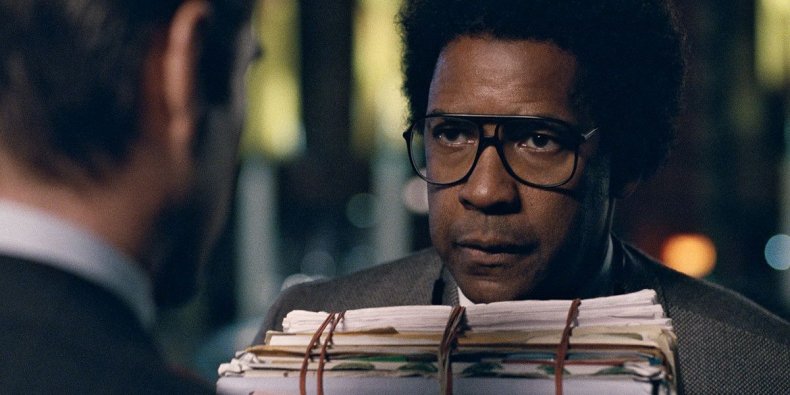 On the one hand, many aspects of this plot could instigate political "discussion." Denzel Washington plays a criminal attorney dedicated to defending the poor and down and out. And while the film takes place in modern day, Roman J. Israel is stuck in the era of '70s social justice, going so far as retaining his afro and giant glasses. On the other hand, everyone, regardless of politics, agrees that Washington is one heck of an actor. So use your best judgment here.
4. Lady Bird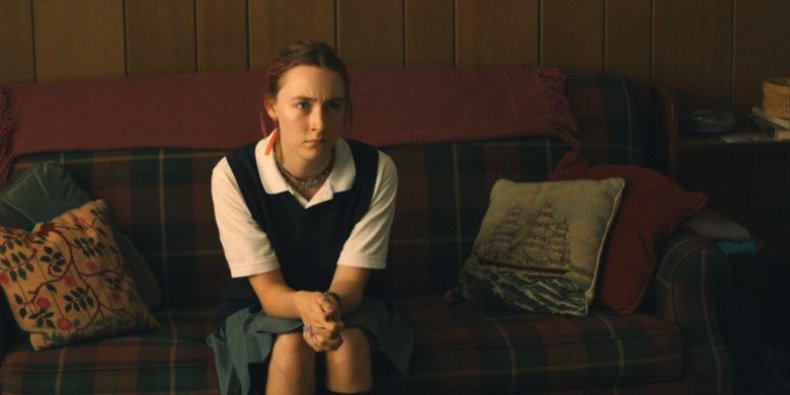 This delightful coming-of-age film seems controversy-free at first glance, but be warned: the movie revels in young, teen girl spirit. If you have anyone in your family who may feel threatened by this, there's a slight chance they'll leave the theater in a foul mood.
3. Justice League
Look, we've all seen the reviews: Justice League is bad. And yet its bad-ness works to its advantage as a fight-free family activity. After all, everyone of all political persuasions agrees that it's crummy, and nothing brings families together like trash talk. Let the superheroes do the fighting while you top off your Thanksgiving meal with movie theater popcorn. (One warning, though: Things could get ugly with that one fanboy cousin who thought it was good.)
2. Thor: Ragnarok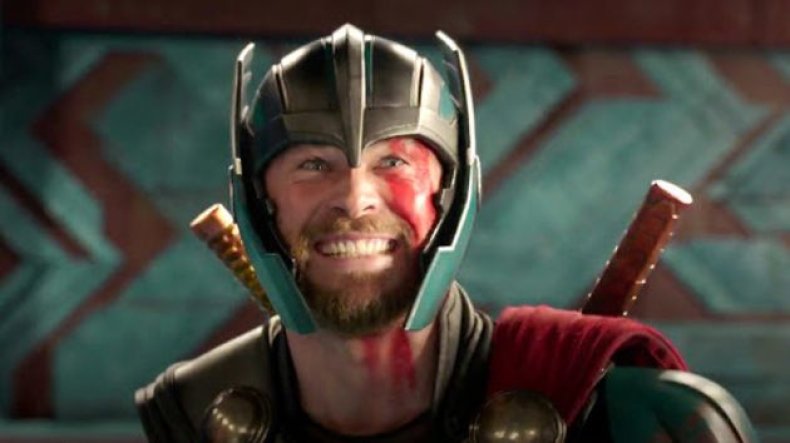 The third Thor film is an objectively great, impressively apolitical film. It's genuinely funny, with plenty of action scenes to keep the kids happy. And for the older generation, there's Jeff Goldblum, Cate Blanchett and a blessed lack of bathroom humor. Your non-Marvel-conforming relatives might be bored, but that's the worst that could happen.
1. Wonder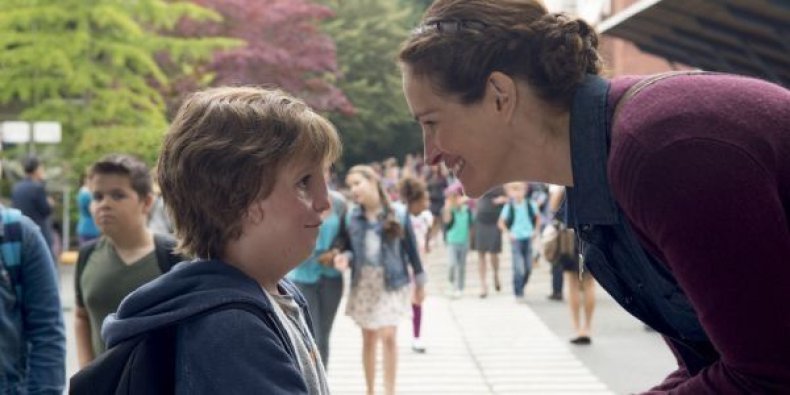 There's really nothing to debate with this premise: Bullying people with facial deformities is wrong, especially when said person is a sweet, intelligent kid played by Jacob Tremblay. And Julia Roberts and Owen Wilson (at least nowadays, in the latter case)—potentially the least contentious actors Hollywood has to offer—play his parents. This uplifting tale should put a smile on the face of even your grumpiest relative.