20 Movies With the Most Remakes
With the amount of franchise sequels that flood our cinemas and streaming services each year, it's often said that there is barely an original idea left in Hollywood.
While that's not exactly true, remakes and reboots are plentiful in many studios' back catalogues.
Some remakes are lauded and many more are deemed unnecessary, but some movies are so popular that they are rebooted over and over again, with new faces in the roles.
Below are 20 of the most remade movies in Hollywood.
Were they worth it? See what you think...
A Christmas Carol
It's one of the most beloved stories in literature, so it will come as no surprise to learn that A Christmas Carol is one of the most remade movies ever.
Charles Dickens' festive story of Ebenezer Scrooge being visited by the ghosts of Christmas past, present and future has made it to the screen in 1901, 1935, 1938, 1951, 1970, 1984, 1988, 1992 and 2009, with more remakes on the way.
The 1901 silent black and white film Scrooge, or Marley's Ghost, was one the first known adaptations of a Dickens work on film, and since then, the story has been animated, given a comedic twist, and even played out by The Muppets.
Annie
Based on the 1977 musical of the same name, Annie tells the story of a spunky orphan in New York City who is taken in by a billionaire.
It was first brought to the big screen in 1992 with a cast including Albert Finney, Carol Burnett and Tim Curry, before it was remade in 1999 for Disney with Kathy Bates, Alan Cumming and Kristin Chenoweth joining the cast.
In 2014, Annie got another update, with Quvenzhané Wallis in the title role alongside Cameron Diaz and Jamie Foxx.
King Kong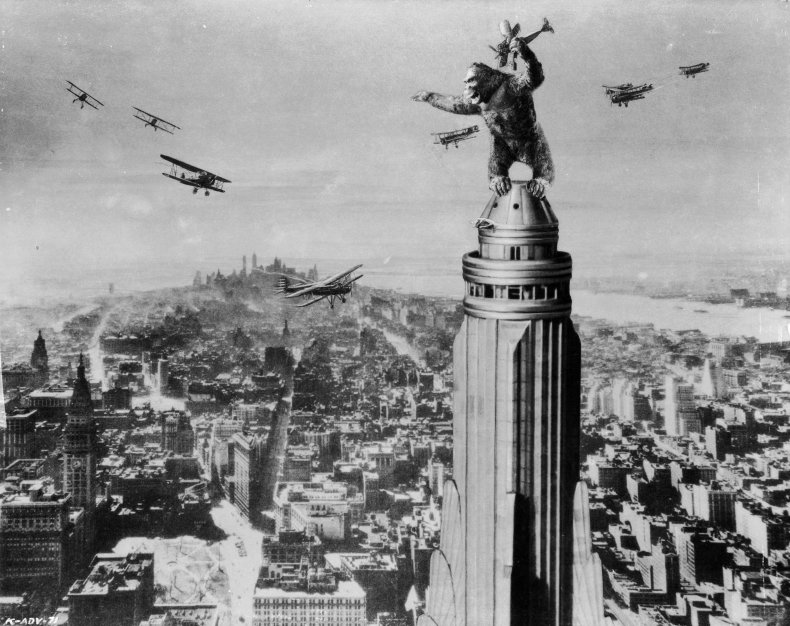 King Kong (1933), starring Fay Wray, is an all time classic that has given us some of the most enduring images in cinematic history.
However, the 1976 remake, starring Jessica Lange and Jeff Bridges, was not as successful.
In 2005, Peter Jackson took a stab at a remake, starring Andy Serkis and Naomi Watts, and this was more of a success, achieving acclaim for its special effects and performances.
A Star Is Born
A Star Is Born racked up the Oscar nominations for Lady Gaga and Bradley Cooper in 2018, but they were far from the first stars to play the rock star who falls for a rising star.
Janet Gaynor and Fredric March were the first to take on the roles in 1937's A Star Is Born, while Judy Garland and James Mason starred in the 1954 remake.
Then in 1976, Barbara Streisand and Kris Kristofferson took on the roles, and the fourth remake was in developmental hell for years, with names including Clint Eastwood and Beyonce attached before Gaga and Cooper starred as Ally and Jack.
Les Misérables
The first film adaptation of the novel Les Misérables was made in 1934 and was four and a half hours long, before the 1935 version directed by Richard Boleslawski was nominated for Best Picture at the Oscars.
The tale was retold in 1952, 1958, 1982, 1995 and 1998, before the musical went to Hollywood in 2012, with an adaptation starring Hugh Jackman, Russell Crowe and Anne Hathaway.
The Phantom of the Opera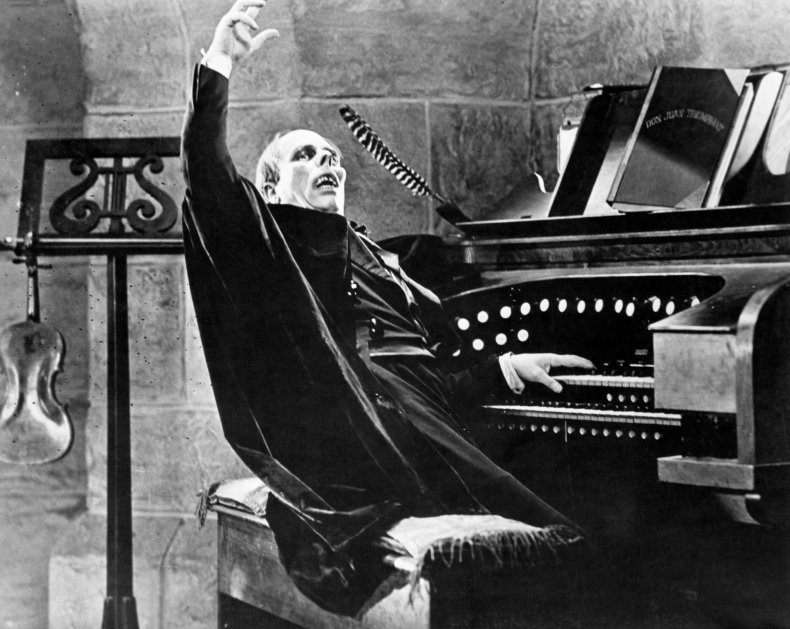 While Andrew Lloyd Webber's musical may be the most famous adaptation of The Phantom of the Opera, it has also produced many a film remake.
The first film adaptation was the 1925 silent film starring Lon Chaney, Sr., Norman Kerry and Mary Philbin, and since then, it has received a Hammer Horror adaptation in 1962, a gory take in 1989, and a big budget musical adaptation in 2004 from Joel Schumacher starring Gerard Butler and Patrick Wilson.
Brewster's Millions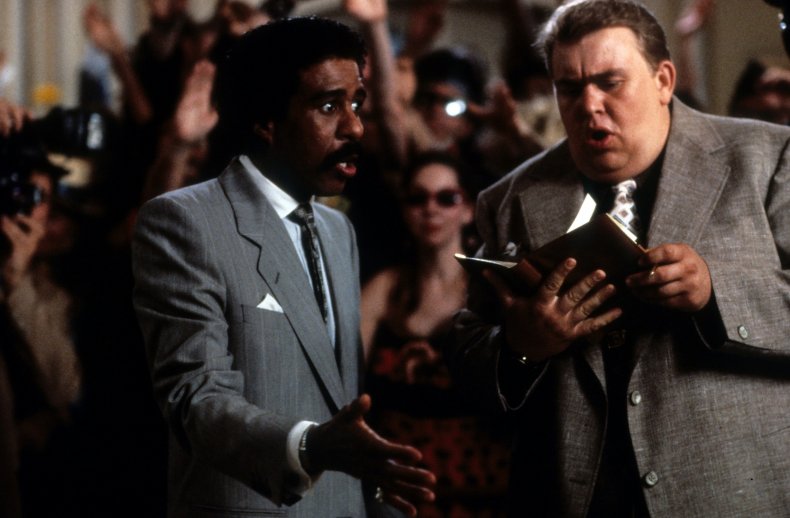 The 1902 novel by George Barr McCutcheon has been adapted into film on 13 occasions, ever since Cecil B DeMille produced Brewster's Millions in 1914.
Perhaps the most famous remake came in 1985, when Richard Pryor played Brewster, a man who must spend $30 million in 30 days or less to inherit $300 million.
There have been Telugu, Tamil, Brazilian and Chinese remakes of the comedy.
Seven Samurai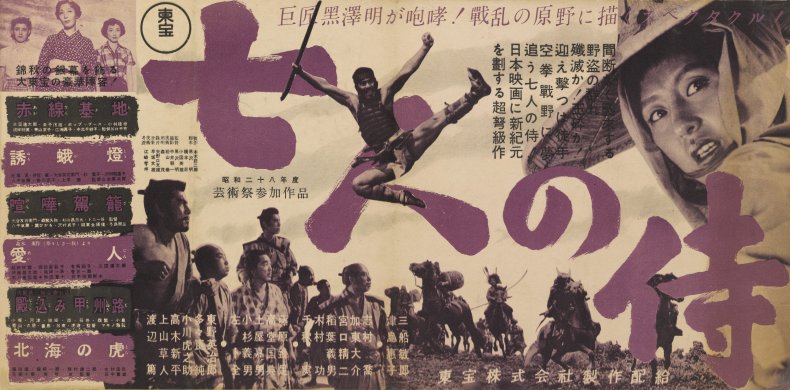 Seven Samurai—the 1954 Japanese epic samurai drama film co-written, edited, and directed by Akira Kurosawa—is one of the most remade and reworked films in cinema.
The Magnificent Seven, Battle Beyond The Stars and Seven Warriors are all considered reworked versions of the epic.
Invasion of the Body Snatchers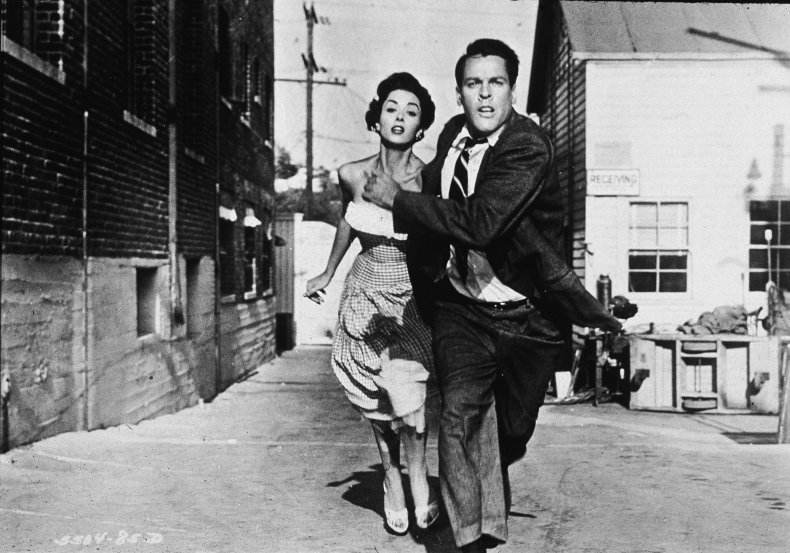 The classic 1956 sci-fi film Invasion of the Body Snatchers had a major effect on American culture, and on the remake business.
The film was reproduced in 1978 and 1993, before Nicole Kidman and Daniel Craig starred in the 2007 remake The Invasion.
I Am Legend
Richard Matheson's post-apocalyptic novel I Am Legend, published in 1954, has been made into three separate films, all with different names.
The book inspired 1964's The Last Man on Earth, 1971's The Omega Man, and 2007's I Am Legend, starring Will Smith.
All of the films follow a man who is working on developing a cure against a virus which has wiped out most of mankind, all while protecting himself against the infected mutants.
Jane Eyre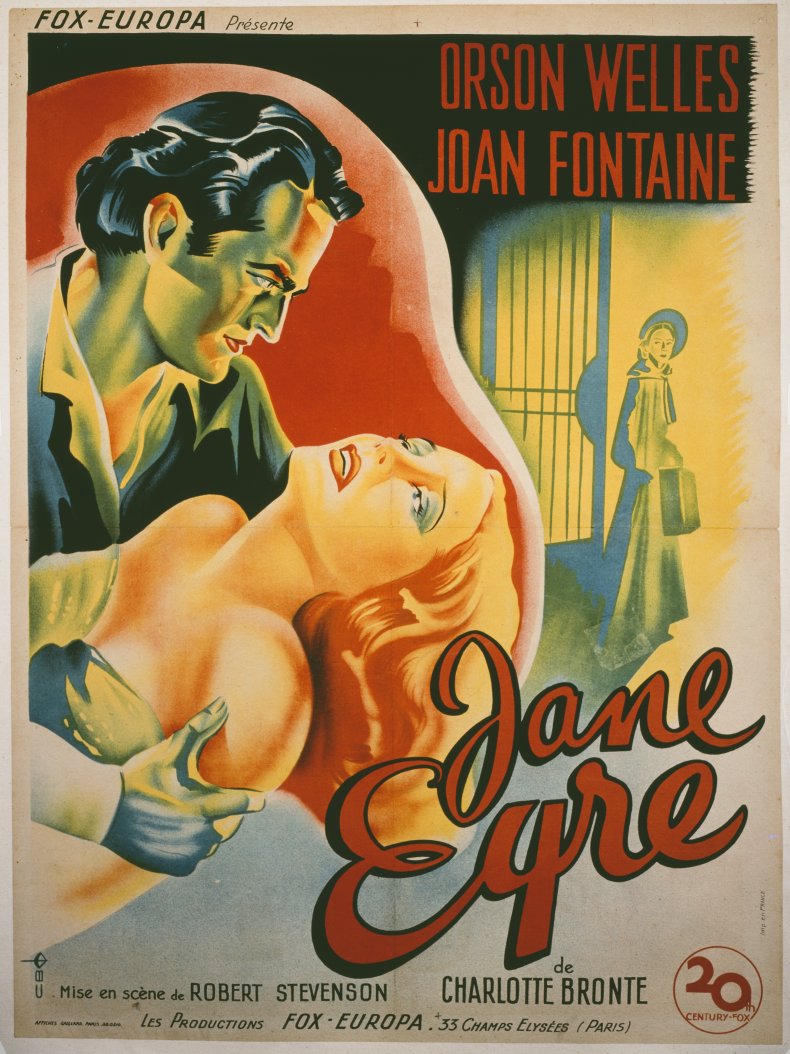 Brontë and Austen novels are constantly remade for the big and small screens, and Jane Eyre is no exception.
Charlotte Brontë's 1847 classic has been remade into a feature film on 17 occasions, from television movies to Indian adaptations, since 1934.
The most recent film came in 2011, when Mia Wasikowska played the heroine.
The Jungle Book
Rudyard Kipling's collection of stories was first made into a live-action film in 1942, but it achieved childhood favourite status with Disney's animated version in 1964.
As well as an animated sequel and a live-action sequel, Disney has remade The Jungle Book in live-action twice, in 1994 and 2016, while Andy Serkis directed Mowgli: Legend of the Jungle in 2018.
Great Expectations
Charles Dickens' Great Expectations, about the education of an orphan nicknamed Pip, has received 17 film adaptations, many of them from the BBC.
The first screen adaptation is a now lost silent film made in 1917, while the most recent, 2016's Fitoor, was directed by Abishek Kapoor.
Perhaps its most celebrated adaptation is the 1946 version, starring John Mills as Pip, Bernard Miles as Joe and Alec Guinness as Herbert.
The Longest Yard
The Longest Yard (1974) starred Burt Reynolds as a former football player tasked with making a team out of prisoners to play against the guards.
The movie has been remade on three occasions. The first, 2001's Mean Machine starring Vinnie Jones, replaced American football with soccer.
Adam Sandler and Chris Rock remade the comedy in 2005, with Burt Reynolds starring in a different role, while The Longest Yard got an Egyptian remake in the form of 2015' Captain Masr.
The Great Gatsby
F. Scott Fitzgerald's literary masterpiece The Great Gatsby is full of lavish parties and decadence; perfect, perhaps, for some big screen adaptations.
The first adaptation, a silent film from 1926, is considered lost, and was believed to have been loathed by Fitzgerald and his wife Zelda.
It was remade in 1949 before another version in 1974 was made starring Robert Redford as Gatsby, Mia Farrow as Daisy, and Sam Waterston as Nick Carraway.
In 2013, Baz Luhrmann was at the helm of a big budget remake starring Leonardo DiCaprio, Carey Mulligan and Tobey Maguire.
Oliver Twist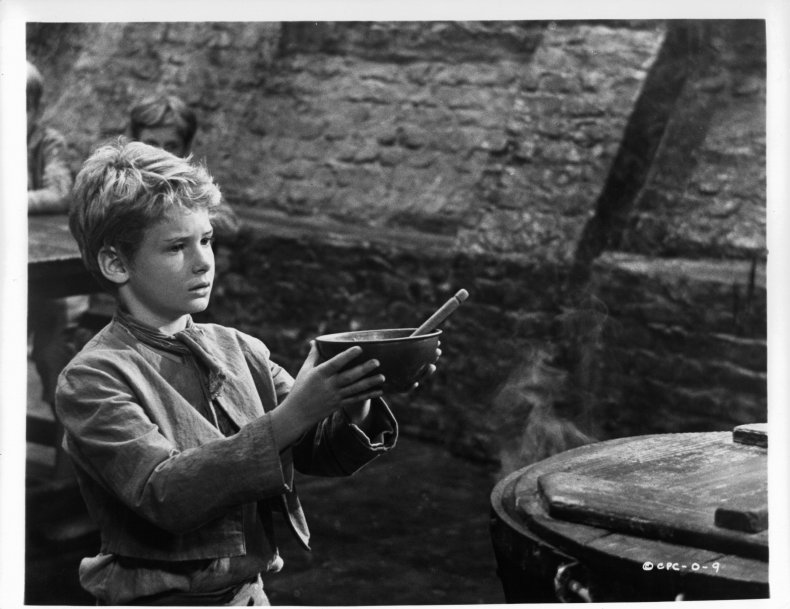 Charles Dicken's second novel has been remade for film on 18 occasions - and that's before you even get to all of the television adaptations.
The first adaptation was a silent film starring Edith Storey and Elita Proctor Otis made in 1909, and since then there have been a further five silent films, including a Hungarian version, a Disney animation, and a Bengali adaptation.
The most successful remake came in 1968 with the musical Oliver!, which won the Best Picture Oscar.
Most recently, Michael Caine starred as Fagin in the modern day remake, Twist.
Robin Hood
The tale of Robin Hood has produced countless TV series, plays and films, with 18 theatrical features produced.
The first of these came as a silent film in 1922, and over the years, there have been Disney versions, Hammer adaptations, and even musical parodies (1993's Robin Hood: Men In Tights).
The most recent adaptation, released in 2018, starred Taron Egerton in the titular role.
The Hunchback of Notre Dame
Victor Hugo's novel The Hunchback of Notre-Dame has led to 14 film adaptations, starting with a short French silent film, Esmerelda, made in 1905.
The most famous adaptation came in 1996, with Disney's animated version - and a live-action remake of this film is in the works.
Batman
While there have been many outings of Batman, the story context remains the same: orphan Bruce Wayne grows up to become a billionaire who moonlights as a vigilante in Gotham City.
Tim Burton, Joel Schumacher, Zach Snyder and Christopher Nolan have all produced Batman reboots, with Matt Reeves now taking over. There are 12 live action films produced, including the upcoming The Batman, since 1943.
Over the years, Batman has been played by Adam West, Michael Keaton, Val Kilmer, George Clooney, Christian Bale and Ben Affleck, with Robert Pattinson about to sit in the Batmobile.
Treasure Island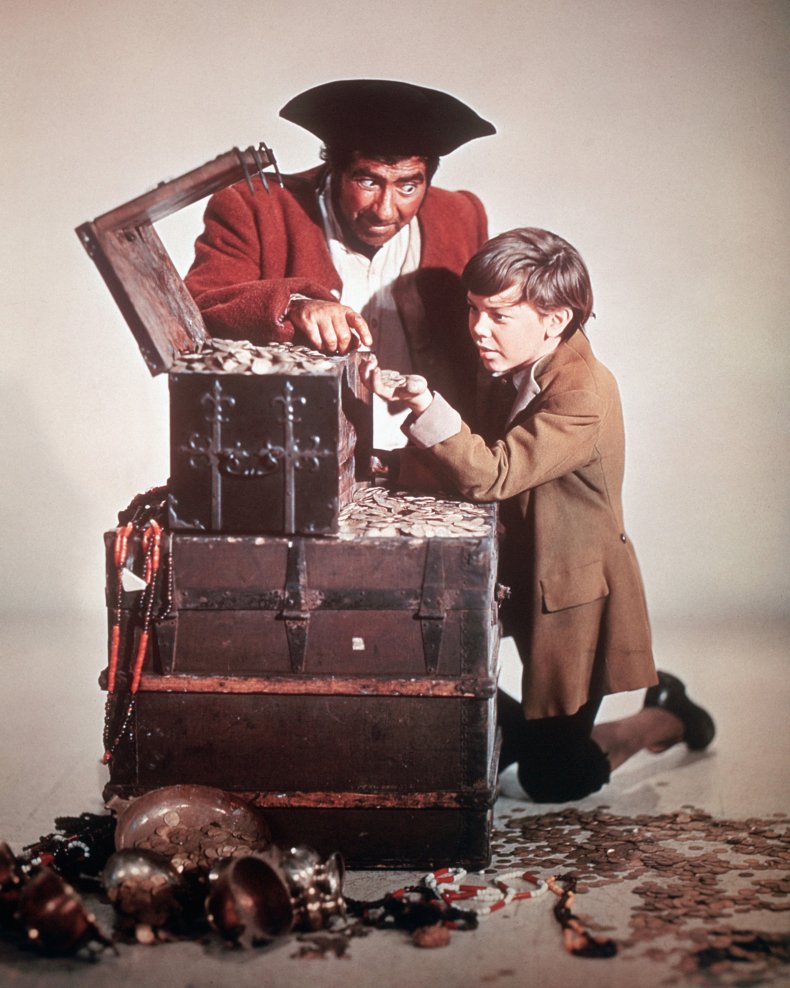 There have been over 50 film and television adaptations of Robert Louis Stevenson's adventure novel, including eight English language movies.
Among them are 1950's Treasure Island, which was Disney's first live-action movie, 1972's remake directed by Orson Welles, 1996's Muppets Treasure Island, and 2002's Treasure Planet, a remake set in space.