Ten Great Movies from 2017 That Were Ignored by the Academy Awards, From 'Logan Lucky' to 'BPM'
Even the Academy Awards get it wrong sometimes.
In fact, the Oscars get it wrong pretty frequently—and we're not talking about last year's Best Picture envelope flub. There is a long and storied history of regrettable Oscar decisions, from the wrong films taking home Best Picture to groundbreaking directors like Alfred Hitchcock being repeatedly snubbed.
Countless great films throughout history received no Oscar recognition whatsoever (Hello Singin' in the Rain).
That's why we took the liberty of rounding up some of 2017's most enjoyable films, all of ignored by the Oscars. We're not saying they all deserved Best Picture nominations, but there were, at the very least, performances that drew our attention. In order to qualify for this list, a movie must have been released (in the United States) in the last calendar year and received zero Oscar nominations. For more on the year in film, check out our list of the very best films of 2017.
1. BEATRIZ AT DINNER
One dinner party from hell. That's the plot. And maybe that's all a good film needs: a dinner party, an incisive and vicious screenplay, some exceptional performances, a thematic urgency—the rest is frosting. It's all Hitchcock had for Rope; it's all Louis Malle had for My Dinner With Andre. And now, this small, probing film about what it means to feel small in the face of colossal corporate greed. Salma Hayek gives a stirring performance as a timid massage therapist who stands up to a callous billionaire (played with howling entitlement by John Lithgow). The themes—power structures, corporate wrongdoing, feminist rage—resonate in so many of 2017's sociopolitical developments, including Hayek's real-life account of facing Harvey Weinstein's abuse and rage. —Zach Schonfeld
2. BPM (BEATS PER MINUTE)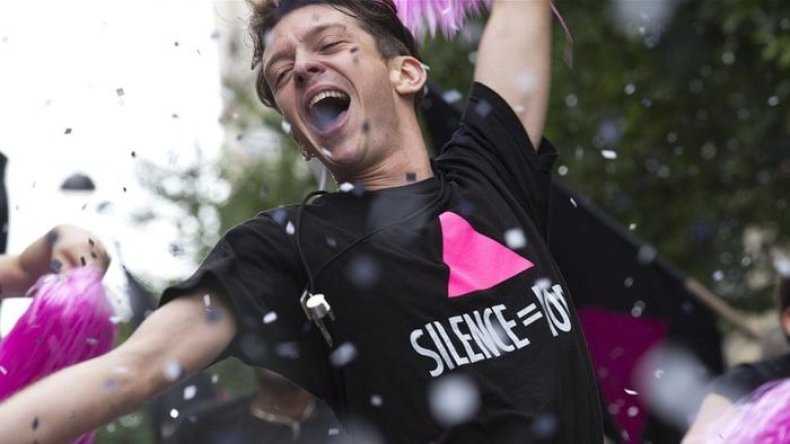 Only someone who lived through the AIDS crisis could craft as vivid and empathetic a film about the young, queer, often near-death activists who confronted an indifferent government with the urgency of their suffering. BPM, which draws on filmmaker Robin Campillo's own years as an activist, is a sprawling drama centered by the emotionally wrenching performance of newcomer Nahuel Pérez Biscayart, playing an ACT UP organizer in Paris. (While it was selected as France's entry in the Best Foreign Language Film category, it ultimately didn't receive a nomination.) —ZS
3. BRAWL IN CELL BLOCK 99
S. Craig Zahler made the definitive Western-horror with 2015's Bone Tomahawk, and in 2017 he made the ultimate prison gore-fest. Zahler's bloodlust isn't theatrical or schlocky; it's harrowing. And he makes a dead-eyed monster out of the usually amicable Vince Vaughn. In the work of Zahler, the world of horror, finds its scares in everyday human brutality. —Emily Gaudette
4. COLOSSAL
Nacho Vigalondo's mind-bending science fiction thriller delivered one of the most disturbing portrayals of domestic abuse and emotional harassment in recent memory. It works in large part because of Anne Hathaway's performance as a once-successful writer with skin-crawlinglly low selft-esteem who is terrorized by her supposedly nice-guy roomamate—a top villain of the year played by Jason Sudeikis. —EG
5. LOGAN LUCKY
Logan Lucky is the redneck heist-comedy moviegoers never knew they needed. It marked director Steven Soderbergh's return to film, and it's among his most enjoyable work—Ocean's Eleven, without the smugness. Channing Tatum, Adam Driver and Riley Keough play a trio of West Virginia siblings—the Logans—aiming to reverse their family's bad luck by staging a racetrack robbery. They get some help from an unlikely cohort of losers, including a standout Daniel Craig playing a white trash safe cracker. —Dory Jackson
6. THE MEYEROWITZ STORIES (NEW AND SELECTED)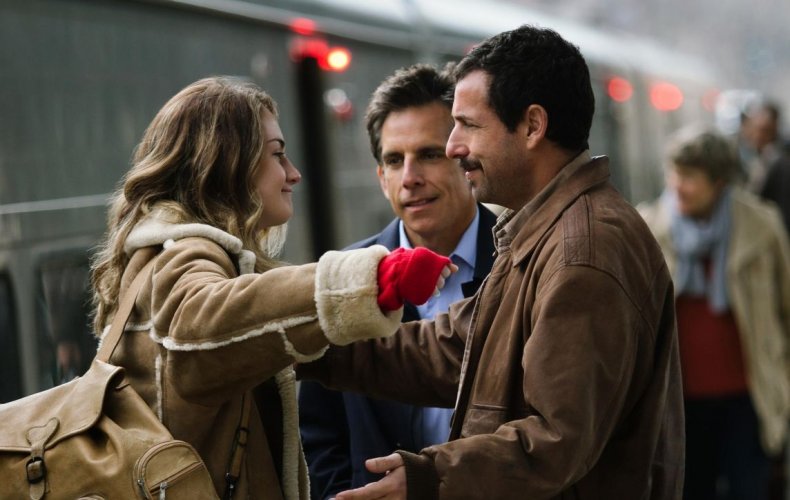 Way back in May, at Cannes, there was some genuine buzz that Adam Sandler might get an Oscar nomination for his performance in The Meyerowitz Stories. That never came to pass. (The film's Netflix release may have complicated its award potential.) But Noah Baumbach's latest film is a sensitive, wonderfully written ensemble piece about family and aging and gnawing resentments between siblings. And yes, Sandler, liberated from his usual shtick, really is excellent—as are Ben Stiller and Elizabeth Marvel. —ZS
7. PERSONAL SHOPPER
Is it a horror film about grief, or is grief the real horror story all along? Helmed by French filmmaker Olivier Assayas, the film features a remarkably expressive performance by Kristen Stewart as Maureen, the personal shopper of the title. Her story begins to unravel after she receives odd text messages, seemingly from her recently deceased brother's ghost. Both haunting and haunted, Shopper is a spooky meditation on the impassable curtain that separates the living from the dead—and the void that opens up in a loved one's absence. —ZS
8. RAW
When Julia Ducournau's French-Belgian feminist nightmare premiered at Sundance, it had audiences vomiting in the aisles—literally. Garance Marillier floats through the coming-of-age story like a wide-eyed specter, grappling with her womanhood while trying to satisfy her carnal lust for human flesh. A lifelong vegetarian and veterinary student, she's horrified when forced to eat a rabbit kidney in school. But soon she's craving a hamburger, a human finger, then pieces of the people she loves. The film's final twist makes you question just how far you'd go for your family. —EG
9. SPIDER-MAN: HOMECOMING
Director Jon Watts should get something for turning a creaky franchise feel fresh again. The trick was treating the film like a fun teen movie with a few superpowers thrown in, rather than the convoluted, serious epics much of the Avengers franchise has become. Tom Holland is the youngest, most lovable Peter Parker to date, and his hometown Queens is finally shown as the diverse, cultured borough it's always been. It's the friendly neighborhood Spider-Man we've always deserved. — Anna Menta
10. THELMA
Thelma, the horror film Norway submitted for Oscar consideration, could easily veer off course and feel like a pulpy B-movie. But under Joachim Trier's control, the dark romance is lyrical and full of dark, elegant imagery. The Wave's Eili Harboe gives a startling performance as a college student realizing her sexuality and her paranormal powers simultaneously. Wild animals approach a sleeping Thelma while she sleeps. Lights flicker when she experiences high emotion. When she fantasizes about kissing her girlfriend, a black snake crawls up her body and glides down her open throat. The relatively quiet thriller builds to a chilling ending, and a satisfying twist. —EG