Seven Movies and Shows to Watch This Week on TV and Streaming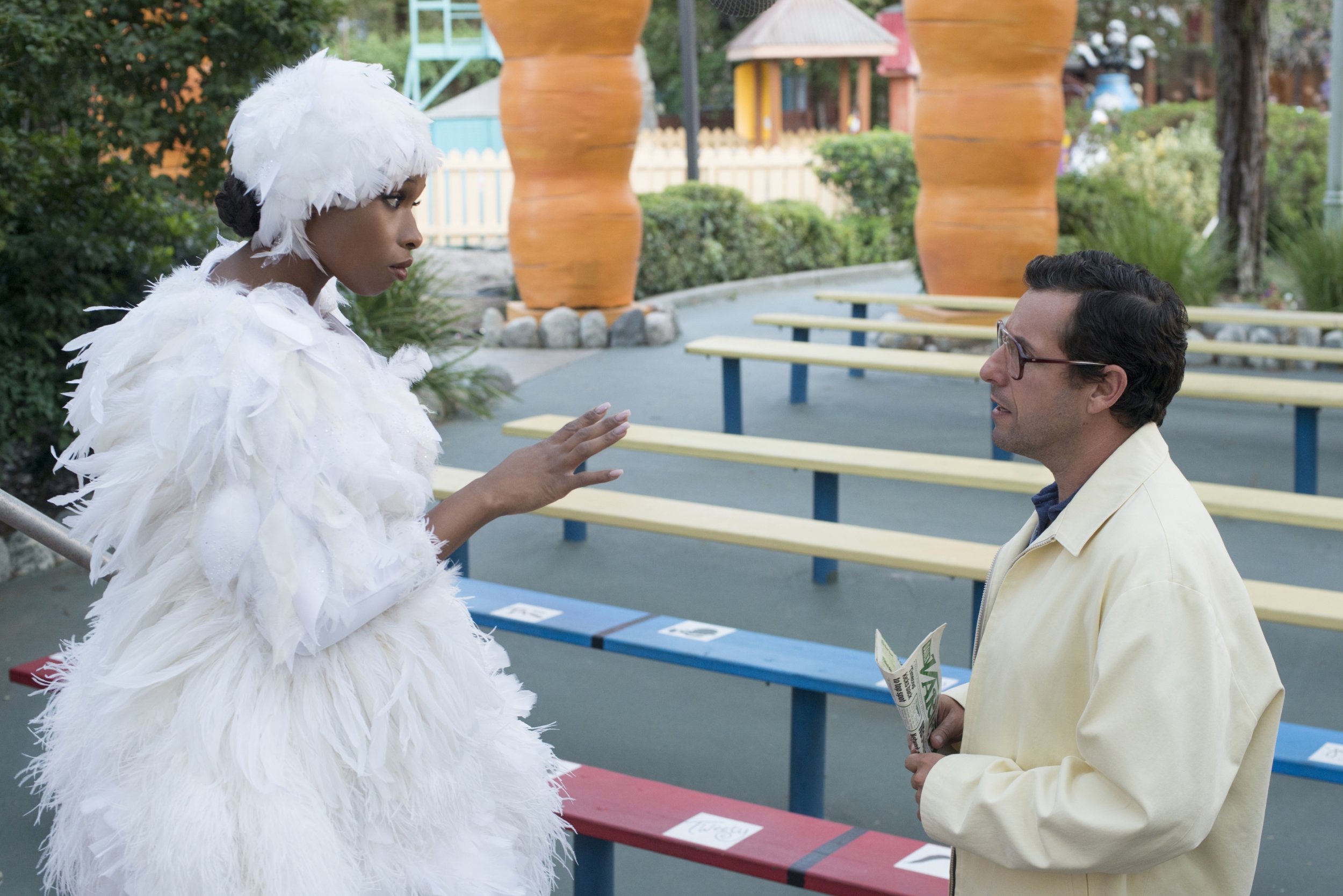 It might be a very busy week ahead with all those pesky work, family and social commitments on top of your television and streaming plans. Try not to get fired or unfriended while you balance the load, and choose your shows and movies carefully.
Here are some suggestions:
Chelsea: Season Two (Netflix, April 14)
When Chelsea Handler announced the details of her talk show last year, she did so by tweeting out a photo of a letter she wrote to herself, perhpas to signal that her new endeavor would be anything but orthodox. Now Netflix is promising the sophomore season of Chelsea will be even louder and bolder than the first. According the description under the trailer for season two, Handler "asks the questions no one else will. She lets her guests say what's really on their mind. And if you disagree with her, well, she doesn't give a #$!%."
Sandy Wexler (Netflix, April 14)
Adam Sandler has been Billy Madison, Happy Gilmore, Robbie Hart, Robert 'Bobby' Boucher Jr., Sonny Koufax, Longfellow Deeds and Zohan. In this new Netflix original movie, he's Sandy Wexler, 1990s talent manager. Wexler "was not a big shot, he was a tiny shot, but you never forgot him." He "dressed like your grandfather, had the table manners of a horse, but he was a great manager!" His motto? "An agent is business, but a manager is family." Sandy Wexler's cast list includes Jennifer Hudson, David Spade, Judd Apatow, Rob Schneider, Chris Rock, Henry Winkler, Arsenio Hall and a whole slew of other big names.
Mystery Science Theater 3000: The Return (Netflix, April 14)
The reviews bode well for fans of the original Mystery Science Theater 3000, which premiered in November 1988. Let's review the headlines: The Los Angeles Times says it's "still a scrappy delight"; Wired says the "reboot nails it"; i09 calls it the "perfect pop culture revival"; The Verge says it's "as funny (and necessary) as the original" and the Tampa Bay Times says it "does right by original cult comedy."
Fortitude: Season Two (Amazon, April 14)
The trailer for season two of Fortitude begins with an unsettling shot of a baby doll lying abandoned in the snow. There's the first hint that viewers who shy away from thrillers should step away from the screen. The series, which debuted on Sky Atlantic before becoming an Amazon Original starring Dennis Quaid for season two, focuses on an isolated arctic community named Fortitude. According to Amazon, it "is undergoing change and upheaval due to parasite and pathogen activity." The community is also dealing with the disappearance of its sheriff and an investigation after a dead body is found in town.
Doctor Who (BBC America, April 15)
The tenth season of Doctor Who will be Peter Capaldi's last as the Time Lord and Steven Moffat's last as head writer for the show. The doctor has been known to regenerate in the form of a new actor, so Capaldi's departure doesn't spell the end, just a potential new beginning.
Veep (HBO, April 16)
The sixth season of Veep takes a drastic turn. Selina Meyer (Julia Louis-Dreyfus) is no longer the vice president or the president. In the forthcoming episodes, she's a former president, and that new premise opens up a whole new set of possibilities for her character and the multi-Emmy Award-winning show.
Disney Channel Original Movies: Johnny Tsunami and The Even Stevens Movie (Hulu, April 19)
These are for all the nostalgic 1990s and early aughts kids who grew up on Disney Channel Original Movies, and for anyone willing to take a trip down pop culture memory lane with them. Johnny Tsunami follows Johnny Kapahaala (Brandon Baker), a teenaged surfer from Hawaii, whose family suddenly moves to Vermont. He turns to snowboarding instead and becomes entangled in a skier-snowboarder feud. The Even Stevens Movie, based on the Disney Channel series Even Stevens, stars a young Shia LaBeouf as Louis Stevens, a rude, prank-pulling younger brother to Christy Carlson Romano's Ren Stevens. Think of his character's stunts as a precursor to the performance art we now associate with him.