'The Movies That Made Us' Brian Volk-Weiss Discusses What's Next
The Movies That Made Us debuted on Netflix this past December, following a format to the similarly titled hit show, The Toys That Made Us. This spin-off series is the first of its kind for Netflix. These shows tackle the amazing stories behind how our favorite movies and toy lines came to be. If you've binge watched every episode, you're most likely jonesing for more.
Newsweek spoke with show Creator and Director, Brian Volk-Weiss to discuss how the spin-off came to be and what's in store for the future.
The Toys That Made Us was a work in progress for close to seven years before it was eventually picked up and turned into a series through a sequence of seemingly random events. Netflix ordered eight episodes but wanted them out in time for Christmas 2017. "We made eight episodes at the same time, but we couldn't have eight ready for Christmas," said Volk-Weiss. "So we broke it in half and the four that aired did really well." To make sure it wasn't a fluke, Netflix decided to release the next four episodes in May 2018, which were equally well received.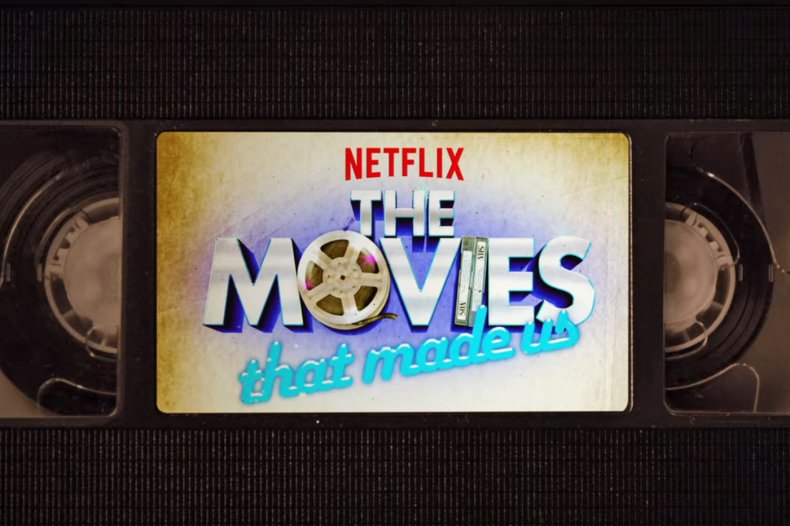 Based on this initial success, Netflix asked Brian to meet to discuss potential future endeavors. "I didn't know what the future meant," joked Volk-Weiss. "So being an optimist, I was like, 'well let's make it big!'" Brian's team promptly went to work and spent hours developing a new sizzle reel, but it wasn't based on movies. The reel featured the topic of games. "This is probably my third favorite sizzle reel we've ever made," mused Volk-Weiss. "It was about Nintendo and Mario, Madden, Monopoly, Scrabble...all types of games." But after the pitch for games, Brian, possessing a vast knowledge of pop-culture in all realms, instinctively started talking about Die Hard.
"I'm not even sure why I did this because I firmly don't believe in pitching more than one show at a time," said Volk-Weiss.
"So at the last minute it just hit me," the show creator described. "I had already started doing a little research about movies, and I had all these fun facts. And I don't know why I did this, but I just picked Die Hard." Brian spent a majority of the meeting discussing games, and maybe just 10 minutes on this particular movie. Yet, after his pitch, all the executives questions were about cinema. With a third season for TTTMU nearly underway, Netflix decided to split that season into just four episodes and devote the other four episodes to The Movies That Made Us.
Volk-Weiss tries to approach each new project with the mantra, "does it work." With the recent success of these two series, he has found a tested formula that is tried and true. As of now, a games-focused show has not been approved, but that hasn't stopped him from pursuing other avenues. "I'd like to do the the companies or brands that made us," pondered Volk-Weiss. "So just like Toys where the original inspiration was, 'why does no one know where Optimus Prime came from but 95 billion people [have] played with Optimus Prime?' There are major brands we touch every day even if we don't know we're touching it."
If you're familiar with Brian's "Mount Rushmore theory," companies like McDonalds, Adidas, Sony and even Coca-Cola or Pepsi could make the cut for a possible season. "The thing that's so interesting to me is that most people are sophisticated enough, to a certain extent, to know at least a little bit. But I bet you 85 percent of the population in this country has at least one Sony product, and no one knows the origins of Sony," exclaimed Volk-Weiss. "The most they'll be able to tell you is they picked a name that would be the same in Japanese and English."
"That's the main thing most people know, but the origin of the company is bananas," said Volk-Weiss with a laugh. "I would love to do the story of what people don't know."
Here's hoping that Netflix may greenlight this new idea from Brian and create the second ever spin-off series in the platform's history. In the meantime, fans can rewatch past seasons of both series and share their favorite episodes on social media.
Is there an episode you've rewatched multiple times? What was the most shocking fact that blew your mind? Let us know in the comments below.