20 Movies and TV Shows Where Stunt Actors Died During Filming
Stunt actors are the backbone of action movies, and can bring excitement, danger and drama to a film or TV series.
However, while we're watching their stunts unfold on screen, we might forget that the danger is extremely real, and sometimes, the worst can happen on set.
While stunt actors are highly skilled and trained to avoid injury, tragic accidents have occurred in which performers have died in the line of work.
Here are 20 films and TV series where stunt actors lost their lives.
xXx
Harry O'Connor was a Navy SEAL before he got into the stunt industry as a performer and skydiver, and was hired as Vin Diesel's stunt double on the set of xXx.
While filming a paragliding scene in Prague, the 45-year-old collided with a pillar of the Palacky Bridge, breaking his neck. He died from his injuries.
Director Rob Cohen later said: "We had 500 stuntmen involved with this picture; 499 didn't get a scratch. It shows you the lengths to which we will go to bring this kind of intense experience to the viewer. Stuntmen know they are in danger. They make their living through danger. Most of the time, it's all right. Sometimes, unfortunately, it isn't."
The fatal accident occurred on O'Connor's second take of the stunt; his first take was successful and can be seen in the 2002 film.
Top Gun
Famed stunt pilot Art Scholl died while filming footage for the Tom Cruise classic Top Gun in 1985.
Scholl had been performing an upside-down spin in a camera-equipped aerobatic biplane when the Pitts S-2 plane plunged into the Pacific Ocean after Scholl was heard saying over the radio: "I have a problem; I have a real problem."
Scholl's body and plane were never recovered. He was 53 years old.
Steel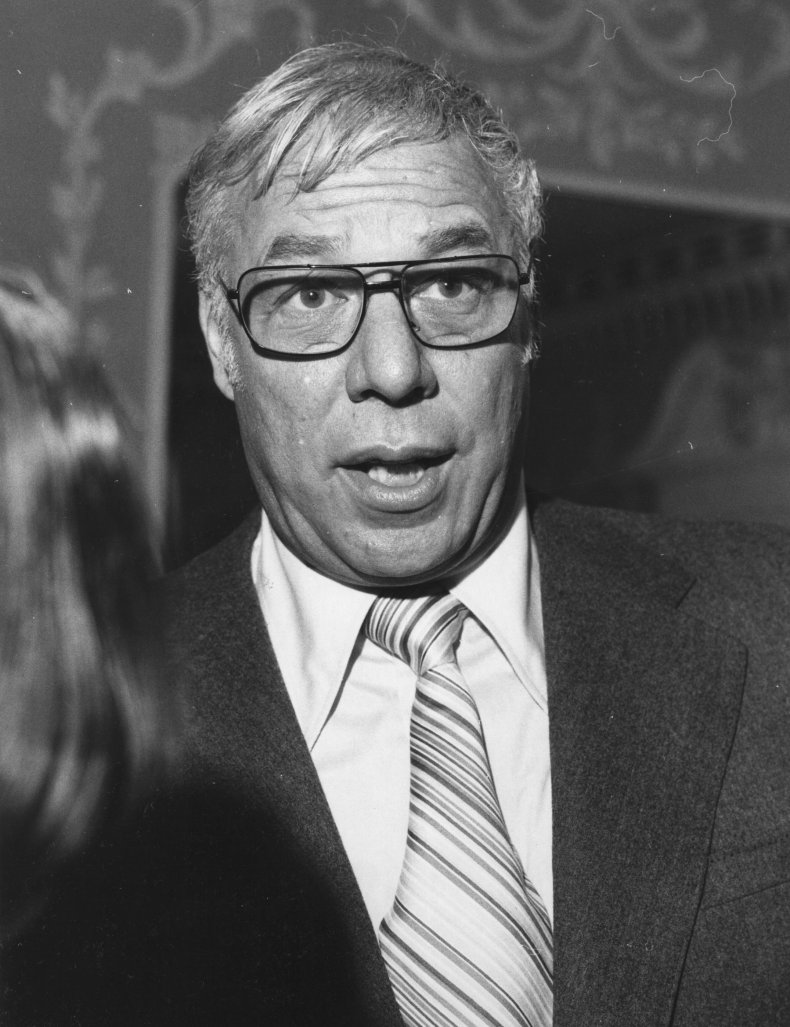 Stuntman A.J. Bakunas was determined to take back the record won from him by Dar Robinson (see below), by falling from the 22nd floor of a construction site for the 1979 movie Steel, on which he was playing George Kennedy's stunt double.
Filming Kennedy's character's death, Bakunas successfully completed the jump, but the airbag beneath him ruptured, causing him critical injuries.
He was taken to hospital, where he died the following day aged 27.
For Your Eyes Only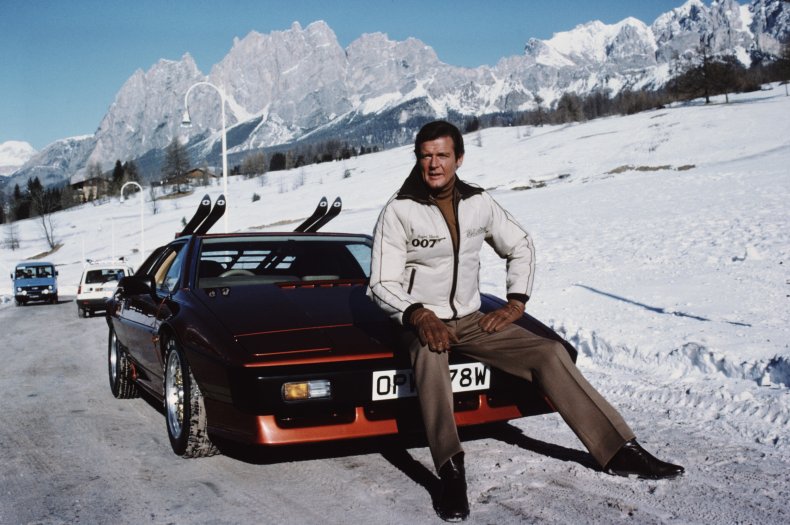 In the Bond movie For Your Eyes Only, Roger Moore's 007 was pursued by Russian assassins, and skis down a bobsleigh track to avoid them.
Stuntman Paolo Rigon, 23, was driving the bobsleigh, and was killed when he became trapped under the sleigh, which continued to drag him along.
A week earlier in 1981, American bobsledder James Morgan was killed on the same track during the FIBT World Championships. The accidents led to the course being shortened.
The Expendables 2
Kun Liu, 25, was killed while performing on an inflatable boat on the Ognyanovo reservoir in Bulgaria.
The stunt had involved an on-set explosion which went awry, resulting in Liu's death and another stunt actor, Nuo Sun, being seriously injured.
Liu's parents filed a wrongful death lawsuit against Millennium Films and the movie's stunt coordinator, Chad Stahelski.
Exit Wounds
Back in 2000, veteran stuntman Chris Lamon died six days after an accident on the set of the Steven Seagal and DMX action film Exit Wounds.
Lamon, 35, and another stuntman were set to jump out the back of a truck, which was being towed upside down along a street, when he hit his head.
Lamon was diagnosed with a fractured skull, and died almost a week later in hospital.
"[He] made an error with his footing," Warner Bros. Senior Vice President Mark Reina told The Hollywood Reporter in 2006. "He landed badly and hit his head on the pavement. We are very sad about this. It doesn't happen very often."
Deadpool 2
Joi Harris was the double for actress Zazie Beetz on Deadpool 2, and was performing her first stunt when she was killed in a motorcycle crash in 2017.
Harris was killed when she was ejected from the bike she was riding and crashed through the plate glass window of a nearby building.
A report from WorkSafeBC found that Fox had "failed to conduct a risk assessment addressing safety controls, speed of the motorcycle, and equipment limitations," had "failed to ensure that the stunt performer was wearing safety headgear" and failed to provide "adequate supervision" for Harris. Producers were fined nearly $300,000.
Ryan Reynolds, who plays Deadpool, said he was "heartbroken, shocked and devastated" by Harris's death.
Shark!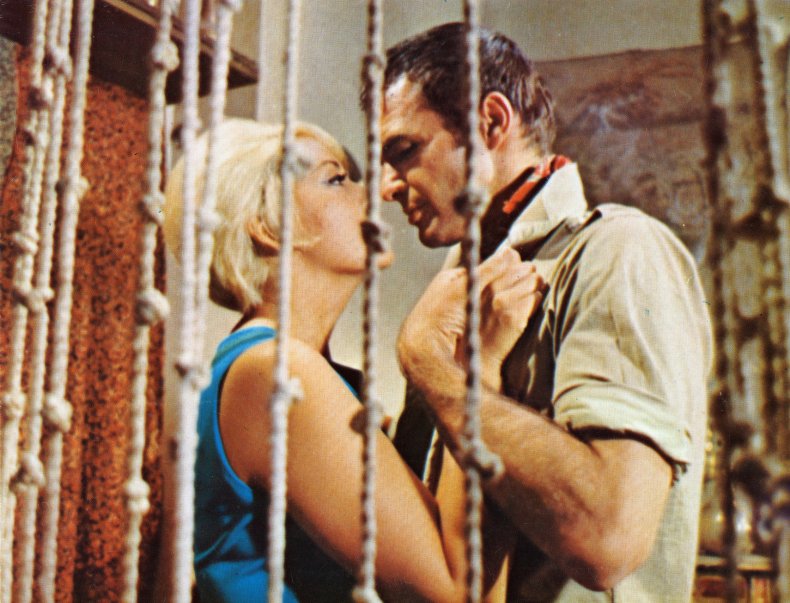 While most films that suffered tragedies would like to distance themselves from fatalities, 1969 Burt Reynolds action film Shark! did the opposite.
Originally called Caine, the film changed its name to Shark! after a stuntman was killed by a white shark during filming. Jose Marco, was attacked and killed on camera by a white shark that broke through protective netting.
The poster for the movie read "A realistic film became too real!" and promoted a Life magazine photo spread of the attack.
Director Samuel Fuller battled with producers to have his name removed from the project after he saw Marco's death being used to promote it.
Red Cliff
The crew of John Wu's 2000 film Red Cliff were left distraught after one stuntman died and six crew members were injured after a fire stunt went out of control.
During filming in Xiotang Shan on the outskirts of Beijing, a burning ship crashed into another for a stunt but high winds saw the fires grow out of control, with both ships becoming engulfed in flames.
A 23-year-old stuntman died in the fire.
A statement from Lion Rock read at the time: "The crew of Red Cliff is deeply distraught and full of regret. Every effort is being made to make arrangements for the deceased, his family, and the injured crew members."
Million Dollar Mystery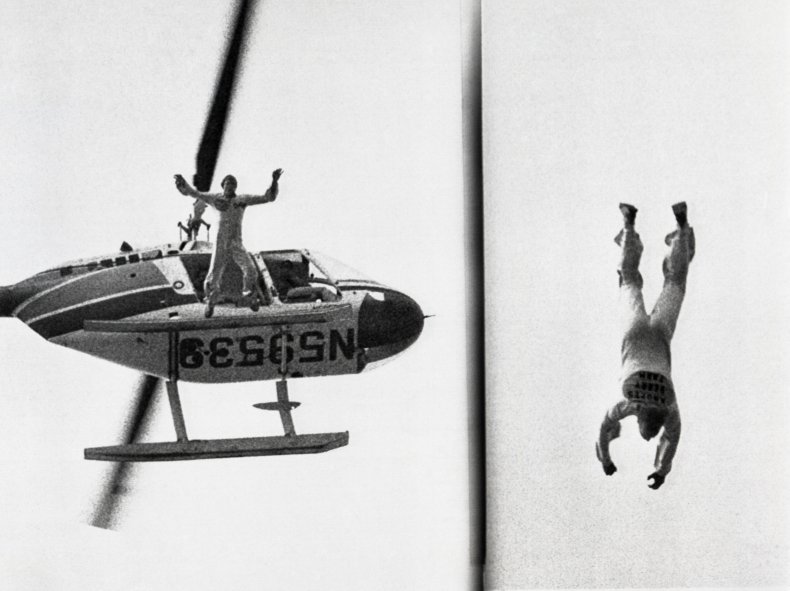 Veteran stuntman Dar Robinson was known for his death-defying leaps off buildings and from helicopters, and had never broken a bone in his career.
But it was during a routine chase on the set of Million Dollar Mystery that he was involved in a fatal motorcycle stunt.
The 39-year-old had been driving a dirt bike around a sharp turn on U.S. Highway 89- A for a scene, when he drifted to the right and lost control of the bike.
Robinson plunged 40 feet into an embankment, hit a boulder and fell in some sage brush, where he received a puncture wound and suffered massive internal trauma.
The Right Stuff
The critically acclaimed historical drama The Right Stuff followed Navy, Marine, and Air Force test pilots and required shooting at the Edwards Air Force Base.
Stuntman and parachutist Joseph Svec, a former Green Beret, was filming a portrayal Chuck Yeager's ejection from an NF-104, when he failed to open his parachute.
Svec was killed in the incident, with later examinations showing nothing wrong with the 35-year-old's parachutes.
Vampire In Brooklyn
Stunt performer Sonja Davis was fatally injured on the set of the Eddie Murphy and Angela Bassett comedy horror Vampire In Brooklyn when performing a 42 foot backward fall.
Davis's mother and brother were on set watching as Davis, who was doubling for Bassett, bounced off the airbag that was meant to cushion her landing and slammed into the opposing wall and then into the ground.
The 27-year-old sustained critical injuries and died two weeks later in hospital.
Davis's mother Wanda Sapp filed a $10 million wrongful death lawsuit against Paramount Pictures, Eddie Murphy's production company, director Wes Craven, and stunt coordinator Alan Oline, alleging that her daughter had expressed her concerns about the safety of the stunt before she was injured.
She said: "The last words I heard my baby say was when she yelled down to the stunt coordinator, 'Are you sure?' ... I could feel Sonja wasn't comfortable with the stunt."
The Sword and the Sorcerer
Stuntman Jack Tyree was killed when a stunt on the cult fantasy film The Sword and The Sorcerer went wrong.
The 37-year-old was performing a jump from a 24-metre cliff when he hit the ground, 60 centimetres shy of the airbag meant to cushion his fall.
The film's producers said there didn't appear to be anything "untoward" about the jump and Tyree had previously completed the same height jump for another TV movie.
Comes a Horseman
Stuntman Jim Sheppard was doubling for Jason Robards on Comes A Horseman when he was killed filming a scene where Robards' character was dragged to his death by a horse.
Sheppard was required to be dragged by a horse, but the horse failed to run straight and the performer's head struck a fence post.
The 40-year-old was airlifted to hospital but died from his injuries in hospital.
The scene is still in the movie, but is cut before the accident occurred.
American Made
During filming for the Tom Cruise film American Made in 2015, a Piper Smith Aerostar 600 carrying three stunt pilots crashed into the Andes.
Alan Purwin, 51, a Hollywood pilot, and native Columbian Carlos Berl, 58, died on the scene, while the third pilot, American Jimmy Lee Garland, 55, was left paralyzed.
The estates of the two deceased pilots claimed that Cruise and director Doug Liman's insistence on filming a "high-risk, action-packed motion picture" contributed to the circumstances that led to the crash.
Producers later settled all litigation surrounding the case.
They Died with Their Boots On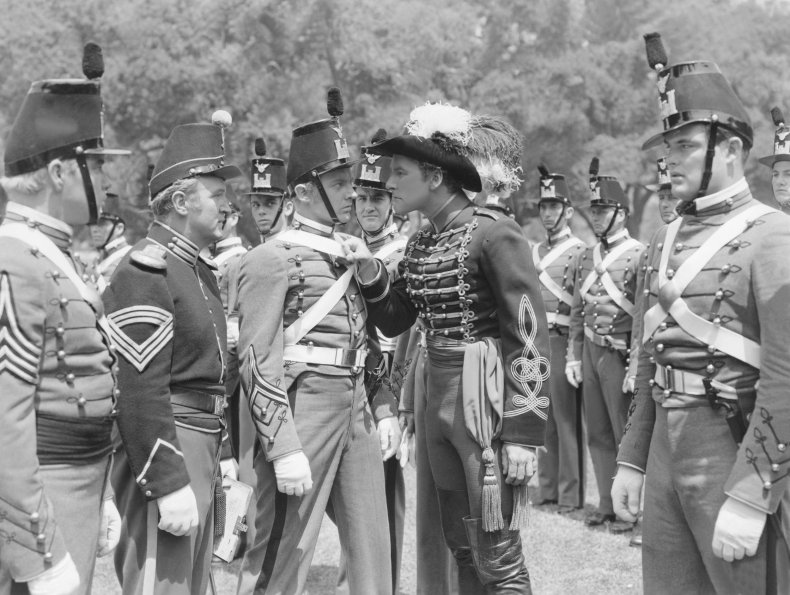 Three stunt men were killed during the filming of the 1941 Western They Died With Their Boots On, which was a highly fictionalized account of the life of Gen. George Armstrong Custer.
One man was killed when he broke his neck after falling from a horse, while another stuntman died on set from a heart attack.
Actor Jack Budlong insisted on using a real sword in a cavalry charge scene, and accidentally impaled himself when an explosive charge sent him flying off his horse.
Red Heat
Bennie E Dobbins was a veteran stunt actor, starring in films including ET: The Extra-Terrestrial and Ferris Bueller's Day Off before becoming a stunt coordinator.
He worked as a stunt coordinator on Red Heat, but sadly, a bout of pneumonia led to him suffering a heart attack on the set of the action film.
Dobbins was 55 years old, and the film is dedicated to his memory.
The Crow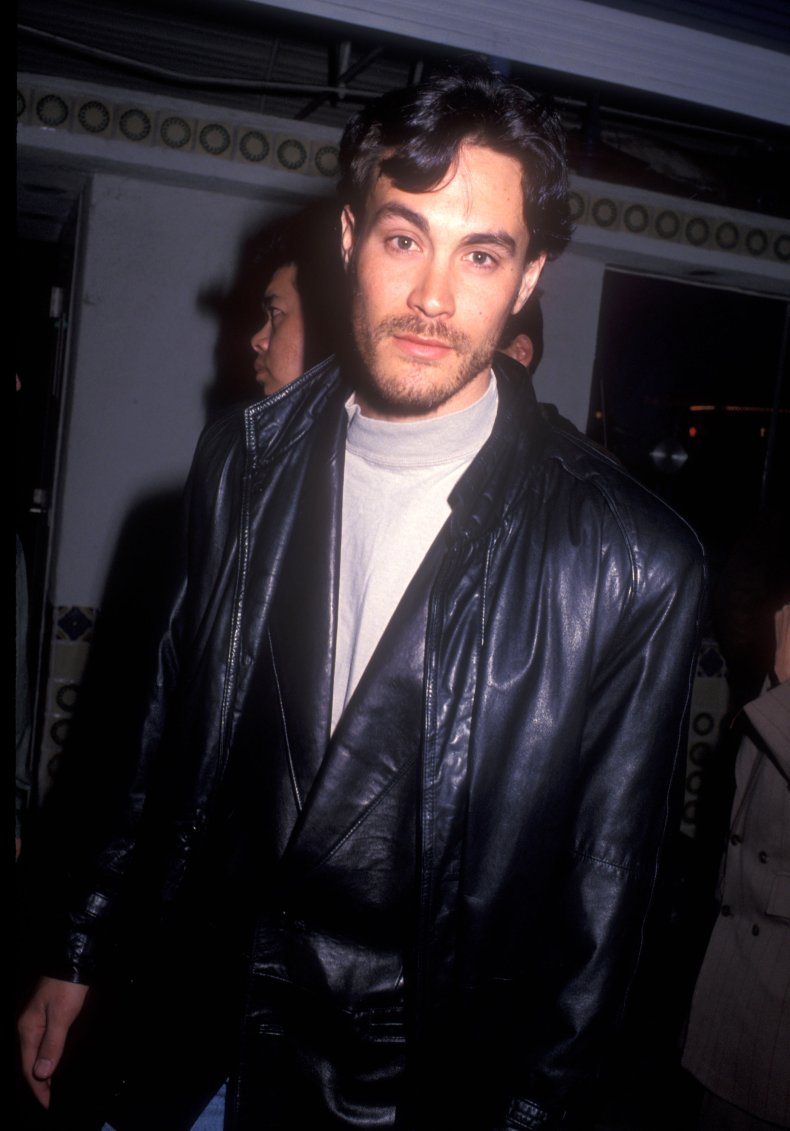 Brandon Lee, the son of martial arts legend Bruce Lee, was not a stuntman, but the breakthrough star of the action film The Crow, which was the site of one of Hollywood's most notorious on-set deaths.
Shooting a scene where his character Eric Draven was shot, Lee was fatally wounded by a prop gun, which was loaded with a single harmless blank, but had a piece of a real bullet still lodged in the chamber from earlier use.
Lee died aged 28 during surgery.
The film was completed using a stunt double and special effects, and is dedicated to Lee's memory.
The Walking Dead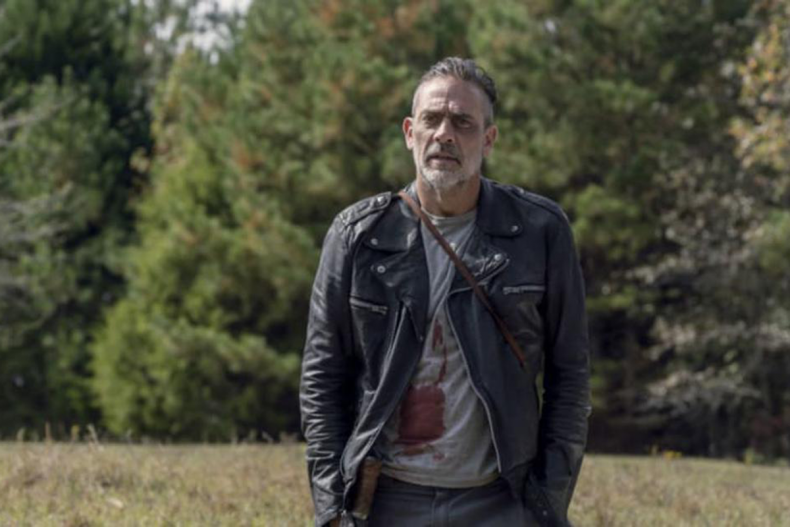 John Bernecker was performing a 20-foot fall on The Walking Dead in 2017 when he missed a safety cushion by "inches" and hit the concrete floor, sustaining a severe head injury.
The 33-year-old died the following day in hospital.
Bernecker's family filed a wrongful death lawsuit, alleging that his death was preventable and the result of negligence on the part of the production.
AMC's legal team argued Bernecker's death stemmed from human error on the stuntman's part, claiming he grasped the rail and held on during his flip off the balcony, which changed his anticipated trajectory.
Bernecker's family was awarded $8 million in a jury verdict, but an appeals court threw out the verdict earlier this year.
Titans
In 2019, special effects coordinator Warren Appleby was killed on the set of the DC series Titans, after a piece of a car being used in a stunt broke off during testing and hit him.
A statement from Warner Bros at the time read: "We are heartbroken and devastated by the passing of our treasured colleague, special effects coordinator Warren Appleby, after an accident which occurred at a special effects facility during the preparation and testing for an upcoming shoot.
"Warren is beloved by all who worked with him during an impressive 25-year career in television and motion pictures. The executive producers, along with everyone in the 'Titans' family, Warner Bros. Television Group and DC Universe wish to express our deepest condolences, and heartfelt love and support, to Warren's family and friends at this most difficult time."