Movies and TV Shows to Stream on Netflix, Hulu, HBO and Amazon Over the Christmas Holiday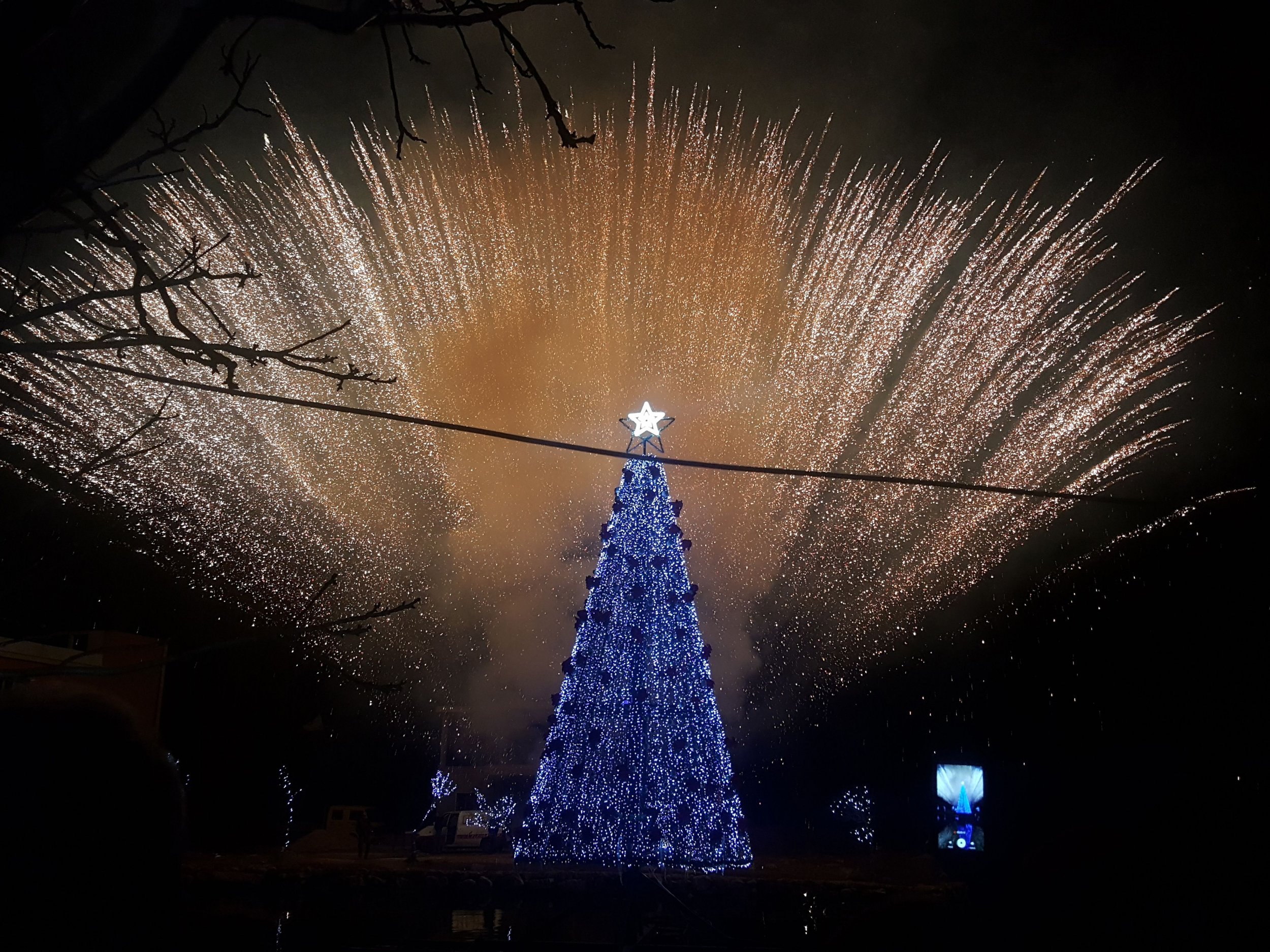 It's nice to see family for the holidays, but let's be real: you're going to need a break. Luckily there are TV and movies to give you a respite from all the familial committments and conversations. Shhhh, Uncle Rupert, this is the good part and we really don't need to hear any more of your thoughts on the election that was a YEAR AGO.
Here's a handy guide of what's available to stream right now, both related to Christmas and not.
Elf
You can get the Will Ferrell classic on Amazon and it's a perfect choice if you need a movie most will find agreeable. It also doesn't require active viewing since chances are you've already seen it at least five times.
Happy Christmas
The Joe Swanberg film featuring Anna Kendrick tells a charming, if at times dark, story of an immature younger sister moving in with her brother, his wife and a baby. It's available on Hulu.
The Office
You can watch any episodes you want and be entertained, but the workplace comedy had some particularly great Christmas episodes. Personal favorites include Season 3's "Benihana Christmas" and Season 9's "Dwight Christmas." It's also a good time to get caught up on The Office considering it might be primed for a revival. It's on Netflix.
Guardians of the Galaxy Volume 2
While not a Christmas movie, it is a fun blockbuster that might bridge the gap of family members with differing tastes. It's available on Netflix.
Silence
OK, it's not a romp. The Martin Scorsese film about doubting your faith in the face of unspeakable horror and cruelty is anything but a romp. But the story of two Jesuit priests, played by Andrew Garfield and Adam Driver, was beloved by critics, if you're looking for something artsy. You can get it on Amazon.
The Santa Clause
At this point, the 1994 Tim Allen vehicle—where an average guy becomes the new Santa Claus because of a contract (kids love contract disputes!)—is a kind of classic? Well, as much as anything with Tim Allen can be considered a classic. It's on Netflix.
Logan
The story about old Wolverine (Hugh Jackman) and an even older, surlier Professor X (Patrick Stewart) reaching the end of the road is definitely not a family-friendly film. But it's really good, and super violent, so file it under "counter-programming." It's on HBO Go.
Dark
Netflix's German sci-fi show has earned rave reviews, so if that's your bag give it a shot.
The Deuce
If your family is ok with very mature TV, HBO's look at Times Square in the 1970s—replete with porn and prostitution—is fantastic. The holidays might be a good time to catch up.
Love Actually
[Holds up a cue card that reads: You know what you're getting here, in all its sappy glory.] You can get it on Amazon video.
How the Grinch Stole Christmas
Speaking as a fan of Jim Carrey doing Jim Carrey things, this movie is better than your remember if you haven't watched it in a while. It's on Netflix.
Runaways
The new Hulu show follows six kids who leave home after discovering their parents are supervillians. There should be something here for multiple generations to enjoy.
Drillbit Taylor
I'm a sucker for Owen Wilson doing anything. In this case, he's serving as a bodyguard for some dweeby kids. It's on Netflix.
Judd Apatow: The Return
The writer/producer/director who effectively defined modern comedy through his shows and films made a comeback to stand-up recently. It was captured on film and turned into a special for Netflix.
American Vandal
You're missing out if you haven't seen Netflix's mockumentary investigating who drew male genitalia on teachers' cars at a high school. It's a fun send-up of shows like Making a Murderer and, under the surface, an honest look at high school life in America.
Rocky IV
Watching Rocky (Sylvester Stallone) take down Ivan Drago (Dolph Lundgren) is always a sure bet. But in this case it's also technically a Christmas movie, since the fight that ended the Cold War took place on Dec. 25. The movie's on Hulu.
Get Out
Even if you've already seen Jordan Peele's thriller, you'll notice so much more on a second viewing. It's available on HBO.
Movies and TV Shows to Stream on Netflix, Hulu, HBO and Amazon Over the Christmas Holiday | Culture