Movies Out This Week: Can Kate Upton's Assets Reverse Hollywood's Box Office Slide?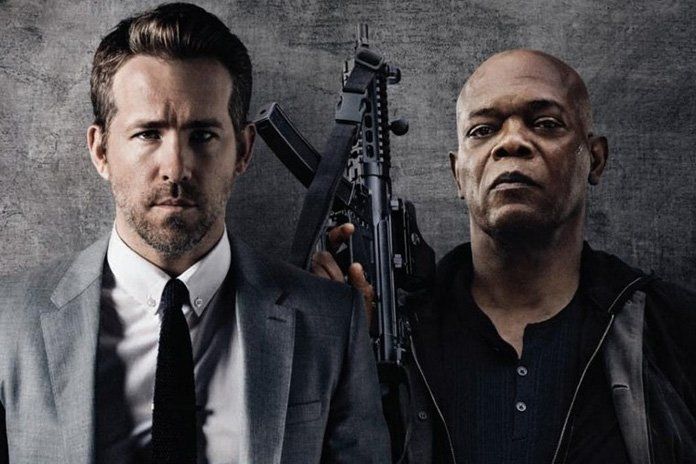 The Hitman's Bodyguard, a poorly reviewed buddy comedy starring Ryan Reynolds and Samuel L. Jackson, led the U.S. box office over the weekend with a measly $10.1 million in earnings. Overall, Americans spent only $65 million in theaters in what was the slowest box office weekend since 2001. To put this paltry three-day stretch in perspective, Wonder Woman pulled in over $100 million by itself during its opening weekend back in June. (James Cameron was not impressed.)
August is traditionally a slow month for Hollywood, but 2017 has been particularly brutal. Sure, more and more moviegoers are opting to stay home and stream, but Hollywood isn't helping itself by not producing anything remotely appealing. There were no significant theaterical releases last Friday—the primary reason for the low turnout—and there won't be again this Friday as Americans gear up for the symbolic last weekend of summer, which they aren't likely to want to spend inside a dark theater.
Related: 'Wonder Woman' And James Cameron's Questionable Feminism
If for some reason you do want to spend the three-day weekend in a theater, here are some of your options. This is less of a guide and more of a depressing examination of the state of American cinema.
Close Encounters of the Third Kind
Released in 1977, the Steven Spielberg classic imagines how humanity would react to a visit from aliens. It also features what might be the most famous scene involving mashed potatoes in the history of cinema.
Close Encounters will be rereleased in remastered 4K this weekend to celebrate its 40th anniversary. It's the most exciting release this weekend, which doesn't bode well for the rest of the films on the list.
The Layover
Alternate title: Breasts: This Film Has Them. Starring Alexandra Daddario (Baywatch, San Andreas) and supermodel Kate Upton, The Layover tells the story of down-on-their-luck best friends who decide to cure what ails them with a trip to Florida. A hot blond guy sits between them on the plane, and once their flight is rerouted to St. Louis, the race is on to see who can bed their chiseled new friend. Bizarrely, this film is directed by William H. Macy.
Goon: Last of the Enforcers
Goon is a film about hockey, which is about all that's discernible from the trailer. It stars Seann William Scott as Doug Glatt, a player who is forced to leave the sport after injuring himself in an on-ice fight. Fed up with his new job at an insurance agency, he learns to punch with his left hand, which for some reason is enough to inspire him to get back on the team, which leads to more fighting. He also has a pregnant wife.
Tulip Fever
Nothing screams Labor Day weekend like a period piece set in 17th-century Amsterdam. Directed by Justin Chadwick (The Other Boleyn Girl), Tulip Fever features an impressive cast: Alicia Vikander, Christoph Waltz, Zach Galafianakis, Cara Delevingne and Judi Dench. The film's title is not some abstract, symbolic reference; tulips are indeed the focus of the film. "In 1634, Amsterdam was captivated by a flower," the trailer begins. "Rich and poor gambled on the tulip market."
Even though it's coming by way of the Weinstein Company, we have a feeling this isn't going to cure Hollywood of its box office issues.
Unlocked
We'd probably rather just see The Hitman's Bodyguard again.
So yeah, it's likely to be another slow weekend at the box office, perhaps even slower than last weekend. It's almost as if America has grown tired of paying $20 to see an hour and a half of reductive, unoriginal garbage. But studio executives, like politicians, are too concerned with keeping their jobs, which means they are averse to taking risks that could backfire and get them canned. This means more cookie-cutter action films, formulaic rom-coms and plenty of remakes.
That reminds us: The biggest upcoming release, hitting theaters September 8, is a remake of It, which should be good for a temporary bump in box office numbers. That's probably about it, though.