At the Movies: Where Have All the Women Gone?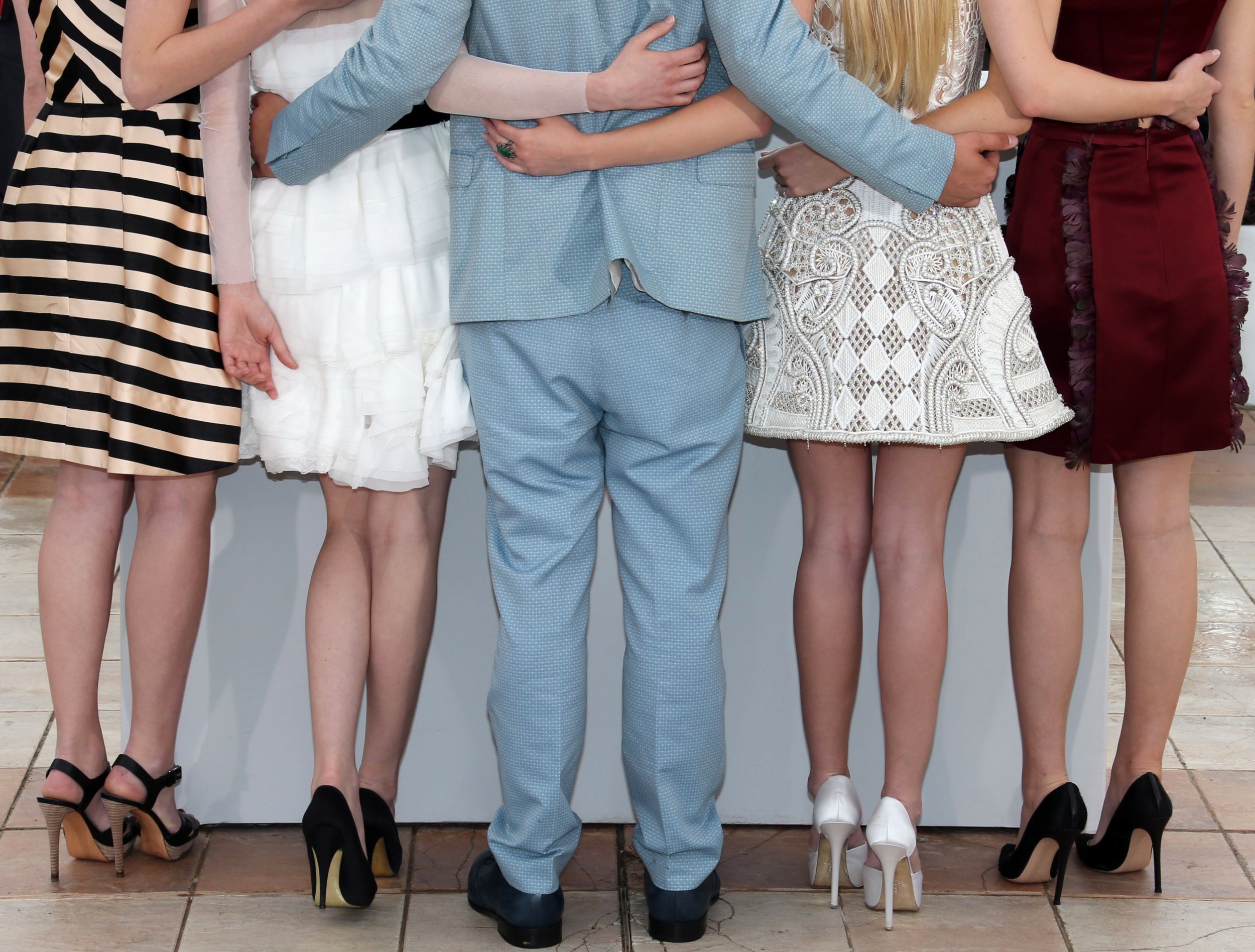 The stereotyping of women is pervasive in the movie industry and less than a third of women characters are given speaking roles, according to a study on gender in movies.
The Geena Davis Institute on Gender in Media found women make up less than a quarter of those working in movies and if they are employed on screen, their characters do not usually hold positions of power.
The study reviewed 120 movies from the industry's ten most profitable countries, including China, the U.S. and Brazil. Frequent collaborations between the U.S. and U.K. meant the study added a separate category for U.S./U.K joint productions.
"Not one country is anywhere near representing reality," said Dr. Stacy Smith, associate professor at the University of Southern California's Annenberg School of Communication & Journalism and lead author of the report.
Women characters in film make up less than 15 percent of business executives, political figures, or science, technology, engineering or math (STEM) employees, the study finds. And men vastly outnumber women on screen in professional jobs like attorneys and judges (13 to 1), professors (16 to 1) and doctors (5 to 1). The only two women in religious careers cited in the report were a pair of Brazilian nuns.
"We did see women populating fields like teaching and nursing. They were a little better represented in some of the admin positions in certain sectors," Dr. Katherine Pieper, one of the co-authors of the study, told Newsweek. "There were some [women] in personal care, child care, as nannies and maids, mainly in lower-level positions."
A "bright spot" was the depiction of women working in journalism , Marc Choueiti, a co-author of the study, told Newsweek. More than forty percent of journalists in movies were played by women.
The study also found only three women characters were depicted as a top political leaders and one of those characters, a female elephant named Angie, was not even human. The second was a fictional representation of German Chancellor Angela Merkel, who didn't speak, and the third was Meryl Streep's portrayal of dead British Prime Minister Margaret Thatcher.
The average number of women in speaking roles in movies in the sample was 30.9 percent. Movies from the U.K., Brazil and South Korea exceeded the norm, with women speaking roles at between 38 and 39.5 percent.
But when the U.K. collaborates with the U.S., the numbers of women in roles drops to the lowest (23.6 percent) alongside Indian films (24.9 percent). Smith says that's because the majority of films the U.K. and U.S. collaborated on were action films, the genre in which women have the lowest numbers of speaking roles.
"The fact is – women are seriously under-represented across nearly all sectors of society around the globe, not just on-screen, but for the most part we're simply not aware of the extent. And media images exert a powerful influence in creating and perpetuating our unconscious biases", said Geena Davis, the actress and founder of the Geena Davis Institute on Gender in Media.
Behind the camera, women didn't fare much better. A mere seven percent of women directed the 120 films investigated by the study, and women made up 19.7 percent of writers and 22.7 percent of producers.
"One obvious remedy to gender disparity on screen is to hire more female filmmakers," the study reports. "Another approach is calling on film executives to have a heightened sensitivity to gender imbalance and stereotyping on screen."
The study was supported by UN Women and The Rockefeller Foundation and looked at popular films from Australia, Brazil, China, France, Germany, India, Japan, Russia, South Korea, the U.S. and U.K., and films that were a collaborative effort between the U.S. and U.K. Movies were released in theatres between Jan. 1, 2010 and May 1, 2013. Only one film per movie franchise -- such as Batman or James Bond -- was allowed worldwide in the study.