50 Movies with the Worst Ratings on Rotten Tomatoes
Rotten Tomatoes is an easy way to check whether a movie deserves two hours of your time.
But although movie makers always aim to create a memorable experience, they sometimes release something that attracts attention for all the wrong reasons.
Because aggregation review site Rotten Tomatoes allows film fans to provide a Tomatometer rating on every movie, the curious can just as easily discover which flicks are abject disasters.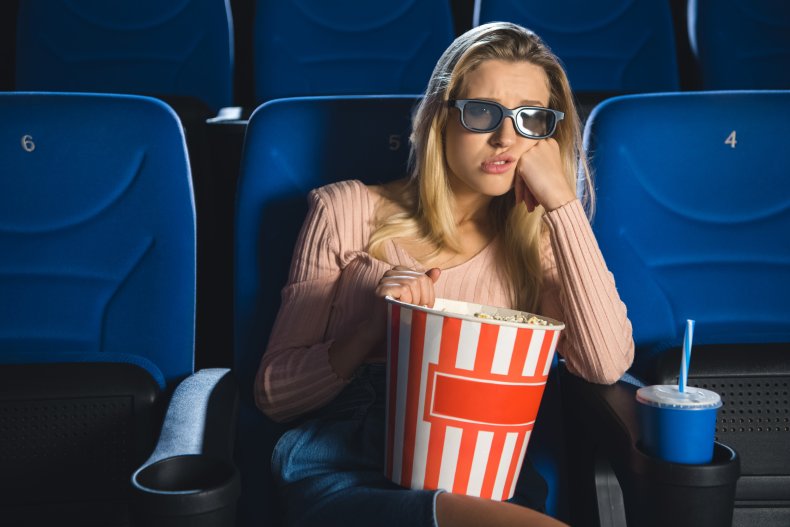 So while Rotten Tomatoes offers Oscar-worthy movies the "certified fresh" seal of approval, at the other end of the scale you can find these 50 worst-rated turkeys rated "rotten".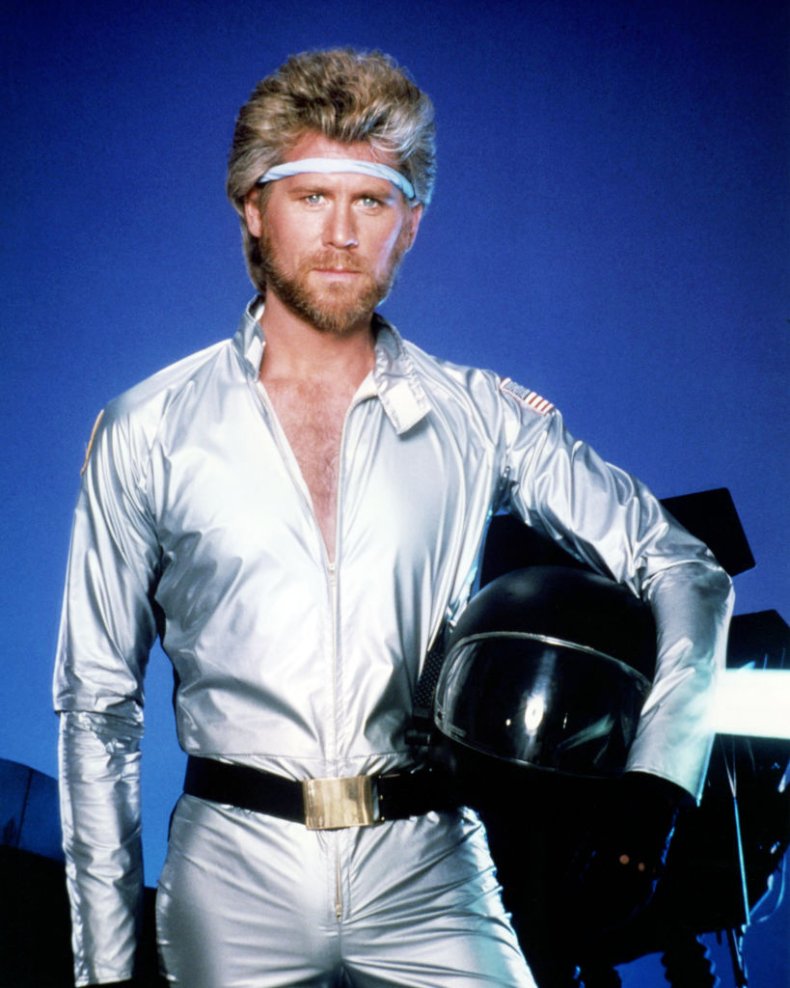 Megaforce (1982)
This sci-fi movie sees a high-tech soldier (Barry Bostwick) with a flying motorcycle lead troops to the rescue of a ruler (Persis Khambatta) and her people. Hal Needham later described it as: "Kind of a version of James Bond done with a helluva lot of less budget and no Roger Moore."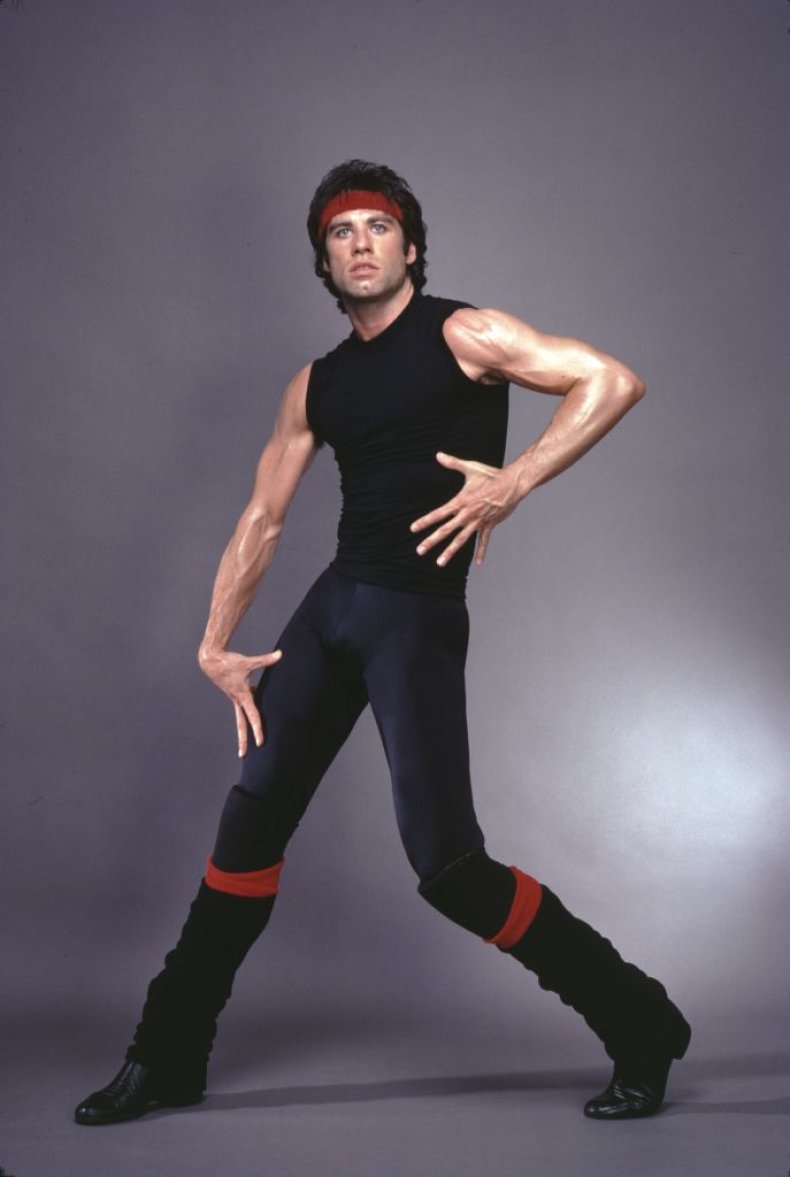 Staying Alive (1983)
This Saturday Night Fever dance musical film with John Travolta reprising his role as dancer Tony Manero was a box office success although panned by critics. Rotten Tomatoes' consensus reads: "This sequel to Saturday Night Fever is shockingly embarrassing and unnecessary."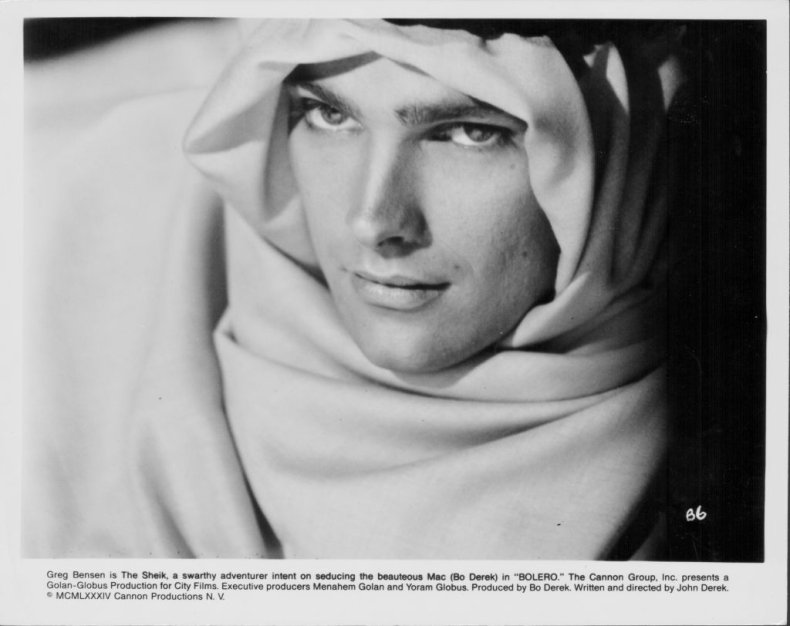 Bolero (1984)
This unappetising romantic drama was written and directed by John Derek and starred his wife Bo Derek. The movie sees her character journey to search for a perfect man for losing her virginity. Rotten Tomatoes' consensus reads, "Bolero combines a ludicrous storyline and wildly mismatched cast in its desperate attempts to titillate."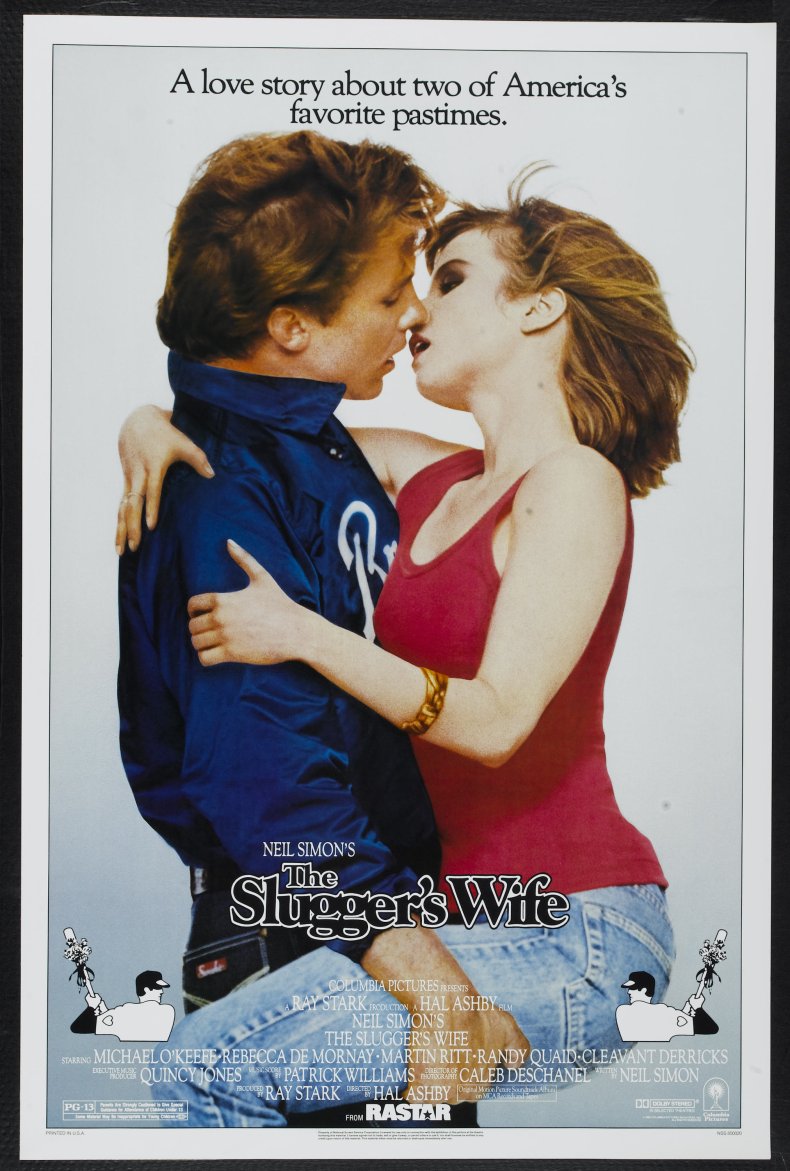 The Slugger's Wife (1985)
This romantic comedy involves a Major League Baseball star (Michael O'Keefe) on the verge of breaking a record when he meets and marries a singer. A review in The New York Times by Janet Maslin begins: "It's a shock to find Neil Simon's name attached to something as resoundingly unfunny as this."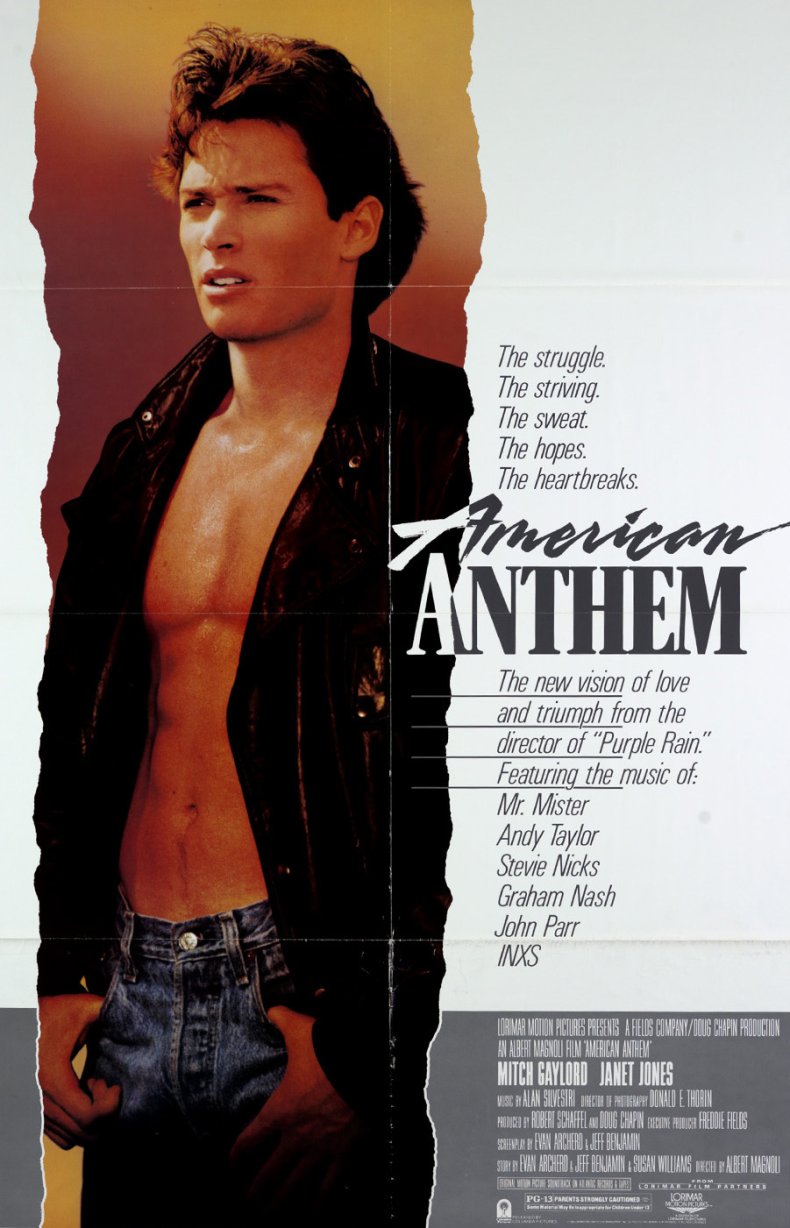 American Anthem (1986)
This sports drama movie finds two gymnasts (Mitch Gaylord and Janet Jones) fall in love and train for a competition. Movie critic Roger Ebert described it "as bad as any movie I've seen this year and so inept that not even the gymnastics scenes are interesting".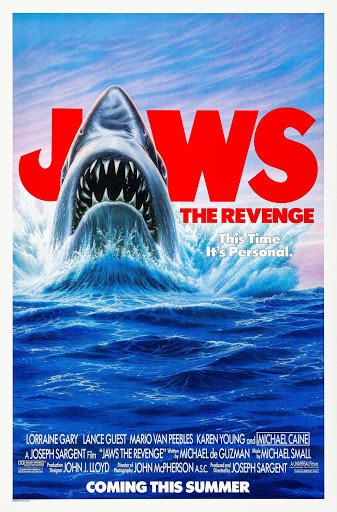 Jaws: The Revenge was widely panned by critics and is the lowest grossing film of the franchise, and is often regarded as one of the worst movies ever made
Universal Pictures
Jaws: The Revenge (1987)
Despite starring Michael Caine, the fourth Jaws movie was nominated for four Razzies and won one for Worst Visual Effects. The Independent pointed out that "the film was riddled with inconsistencies [and] errors (sharks cannot float or roar like lions)".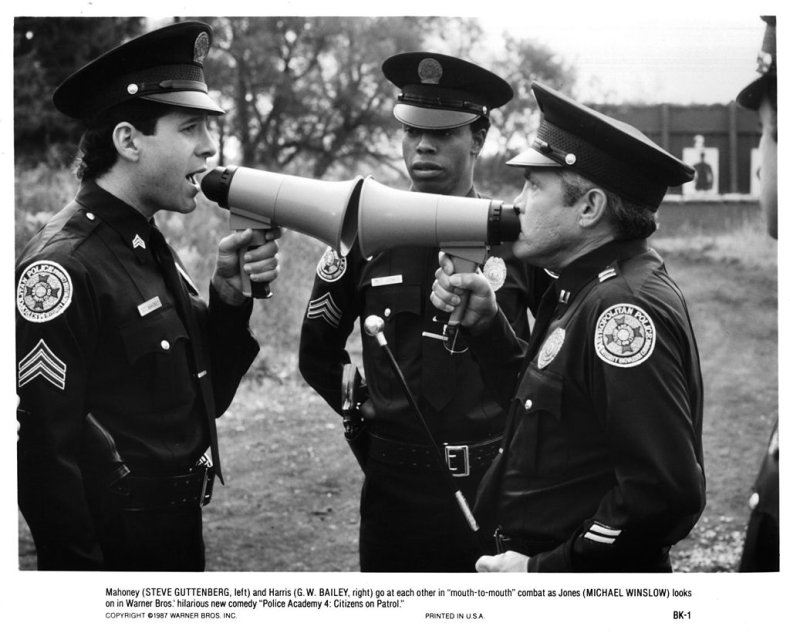 Police Academy 4: Citizens on Patrol (1987)
This slapstick comedy sees the misfit Police Academy graduates assigned to train a group of civilian volunteers to fight crime. On Rotten Tomatoes, the film has a rare approval rating of 0 percent based on reviews from 20 critics.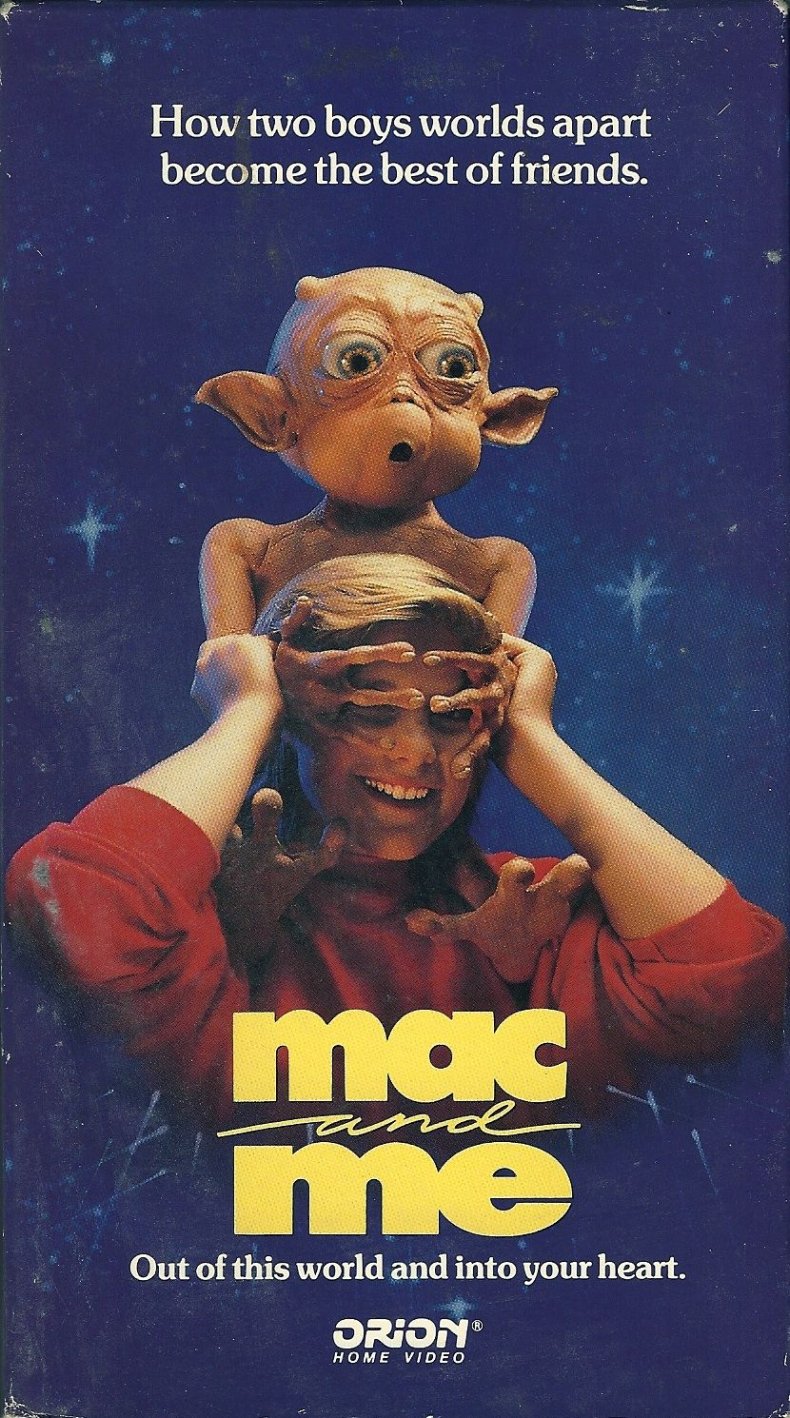 Mac and Me (1988)
A movie involving an alien attempting to escape U.S. space agency NASA and befriended by a wheelchair-bound boy features a five-minute dance sequence involving Ronald McDonald (who won a Razzie for Worst New Star).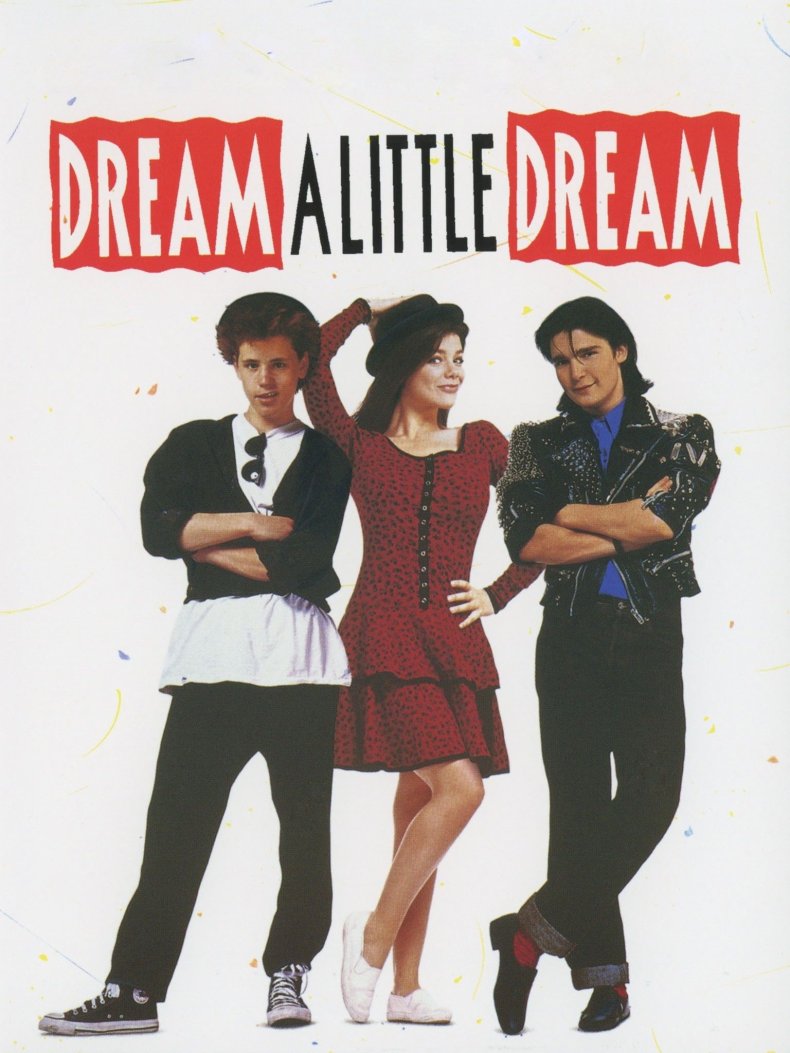 Dream a Little Dream (1989)
This decidedly odd teen movie starring Corey Feldman involves an OAP couple who transport themselves into the bodies of two high-schoolers.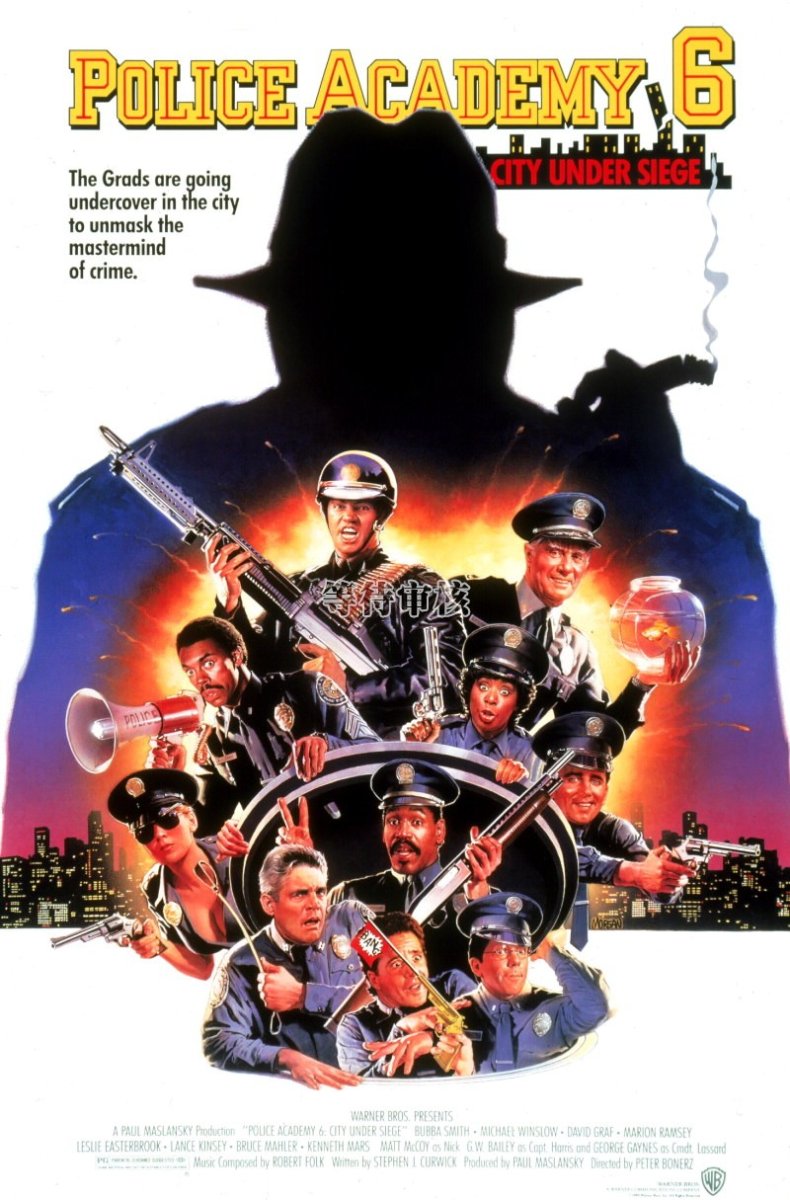 Police Academy 6: City Under Siege (1989)
The final Police Academy movie to include original cast members, involves the bumbling cadets take to the streets after a trio of inept goons successfully orchestrate a metropolitan crime wave.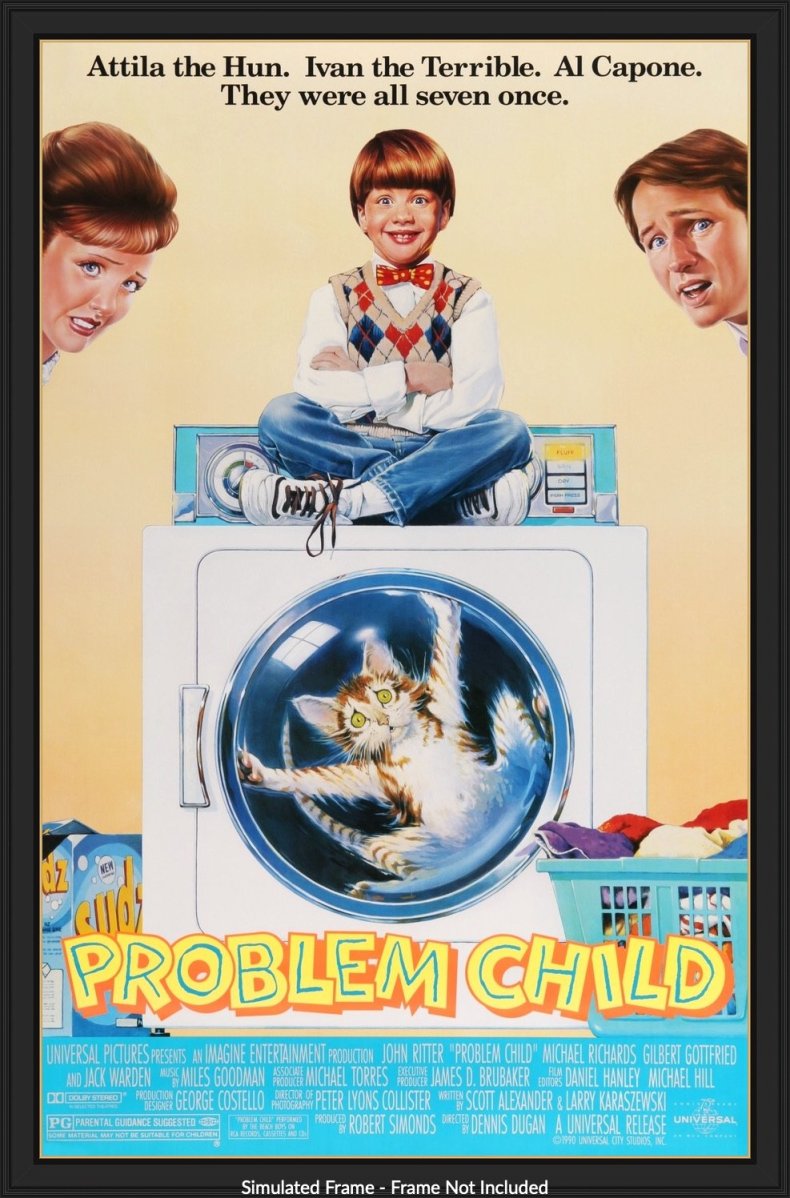 Problem Child (1990)
A couple decides to adopt Junior, a seven-year-old boy who soon reveals his mischievous nature that drives them crazy. This somehow became a box-office success, and Junior returned for two sequels.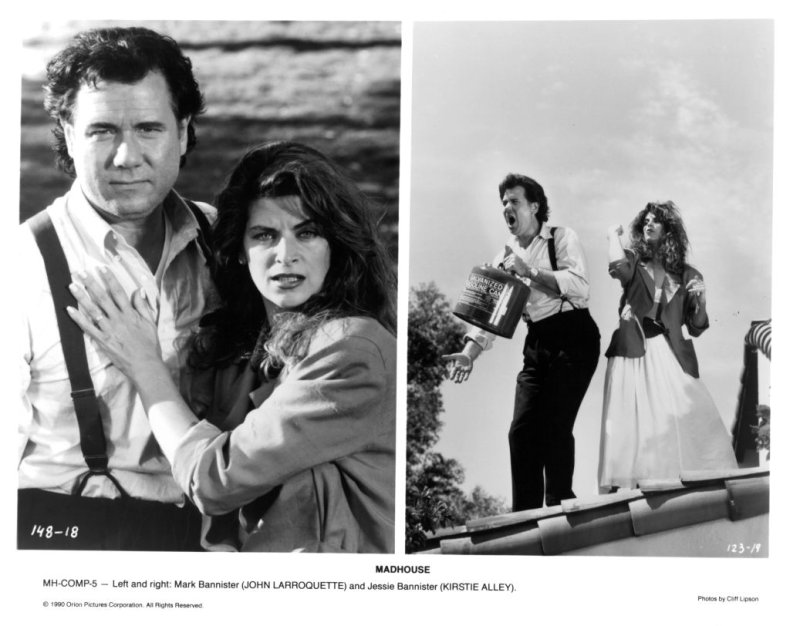 Madhouse (1990)
Mark (John Larroquette) and Jessie (Kirstie Alley) get blindsided by an unexpected visit from his cousin – and hijinks ensue. The movie currently has a zero percent rating on Rotten Tomatoes and received poor ratings from both the Los Angeles Times and People magazine.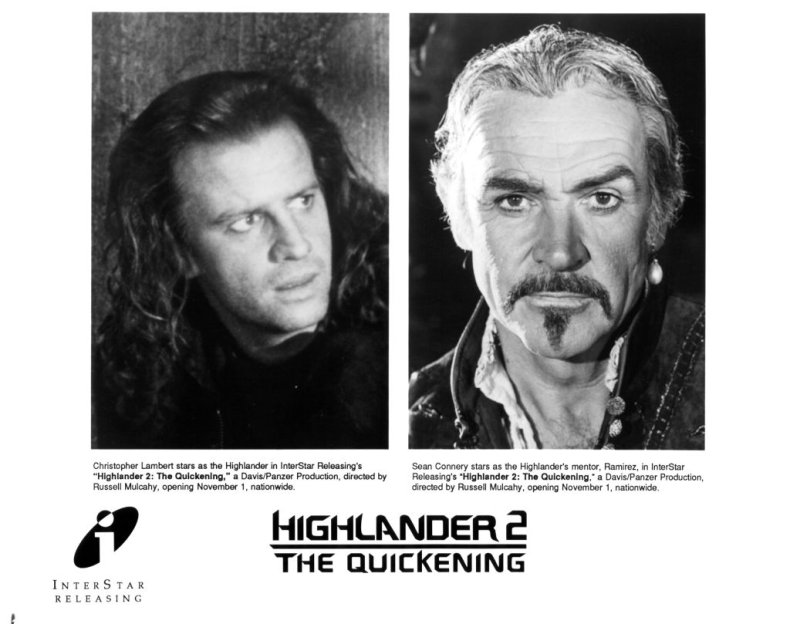 Highlander II: The Quickening (1991)
Despite the return of stars Christopher Lambert and Sean Connery, the sequel to the cult original proved disappointing.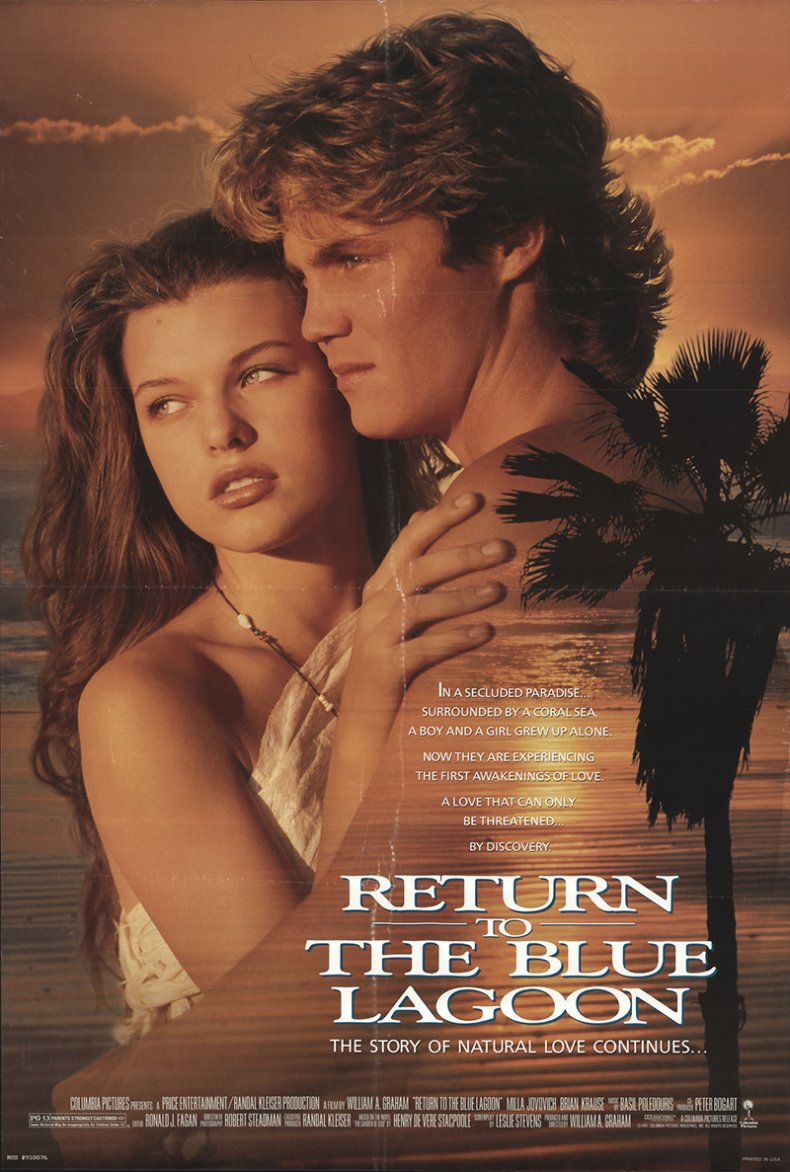 Return to the Blue Lagoon (1991)
The original made 14-year-old Brooke Shields a star. In 1991, a whole new generation was introduced to two new teens (Milla Jovovich and Brian Krause) on a desert island.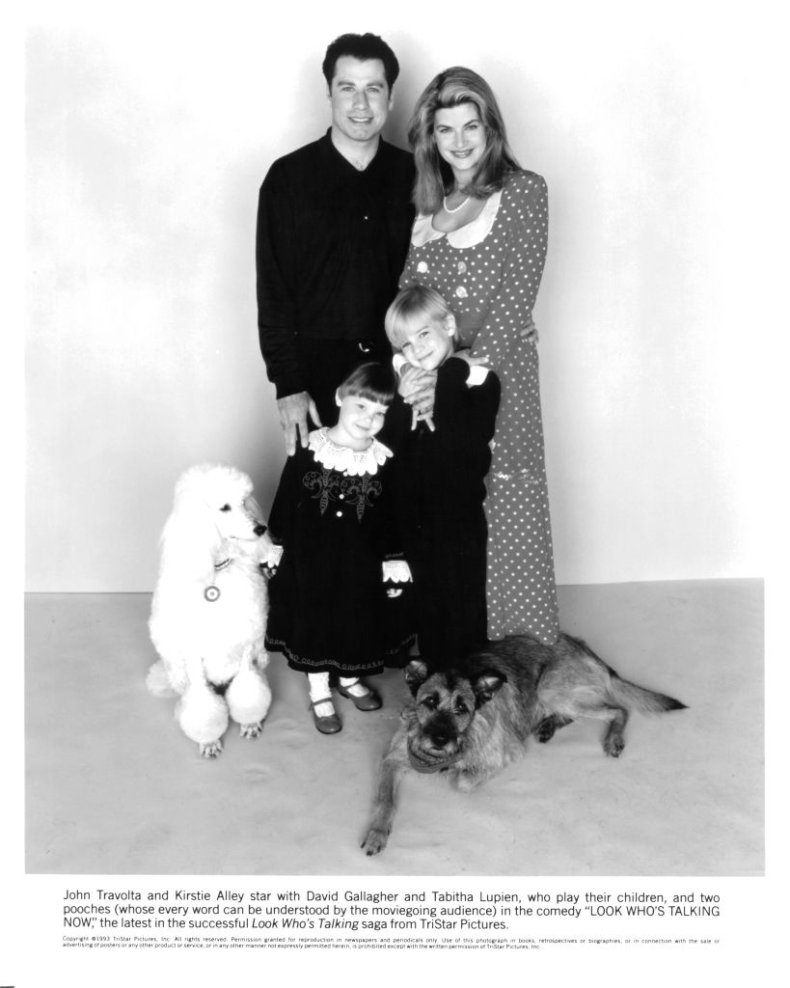 Look Who's Talking Now (1993)
The third and final film in the popular film franchise, Look Who's Talking Now starred Kirstie Alley and John Travolta.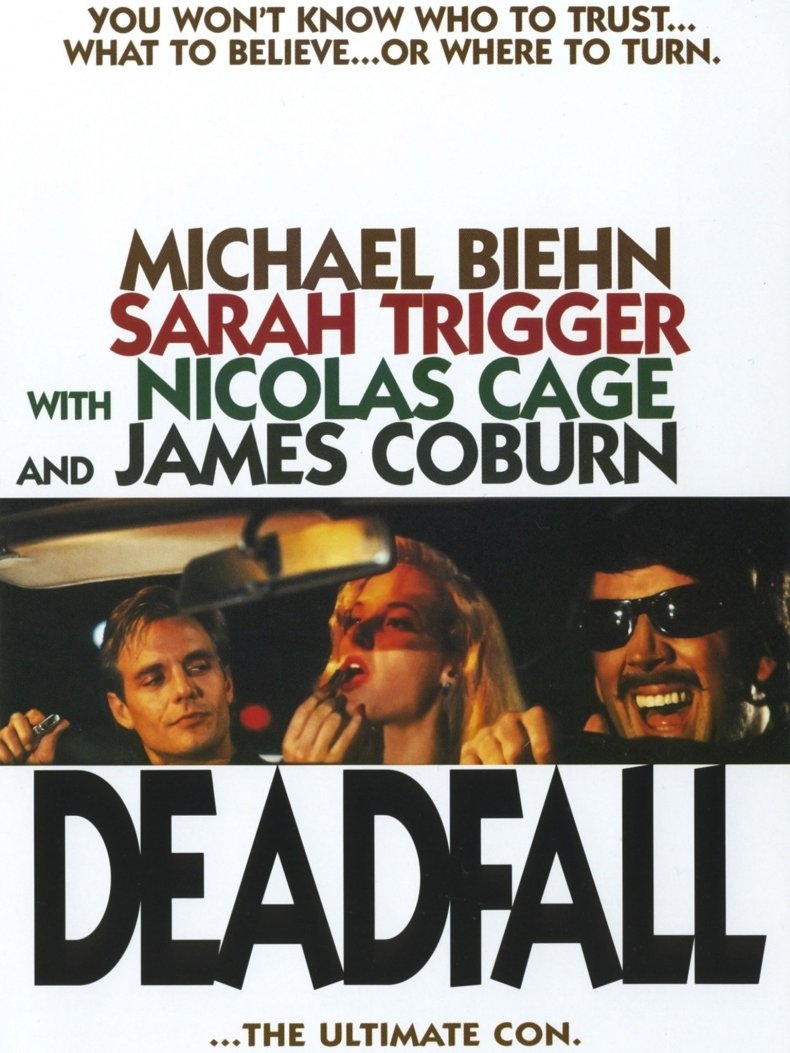 Deadfall (1993)
This movie was directed by Francis Ford Coppola's nephew and stars Nicolas Cage – the director's brother. However, TV Guide described Deadfall as "unpersuasive and shallow".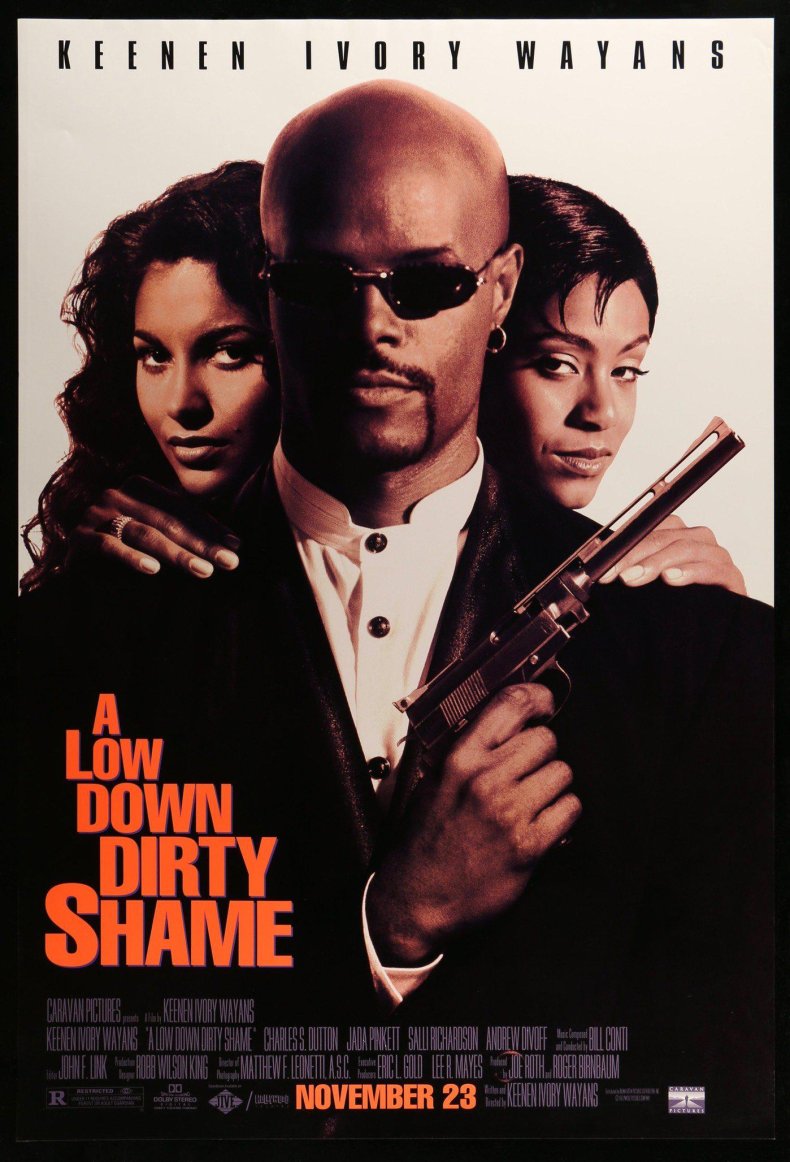 A Low Down Dirty Shame (1994)
This is an action-comedy about private-detective Andre Shame. Critics were unconvinced, with The New York Times describing the lead as a "bland action hero."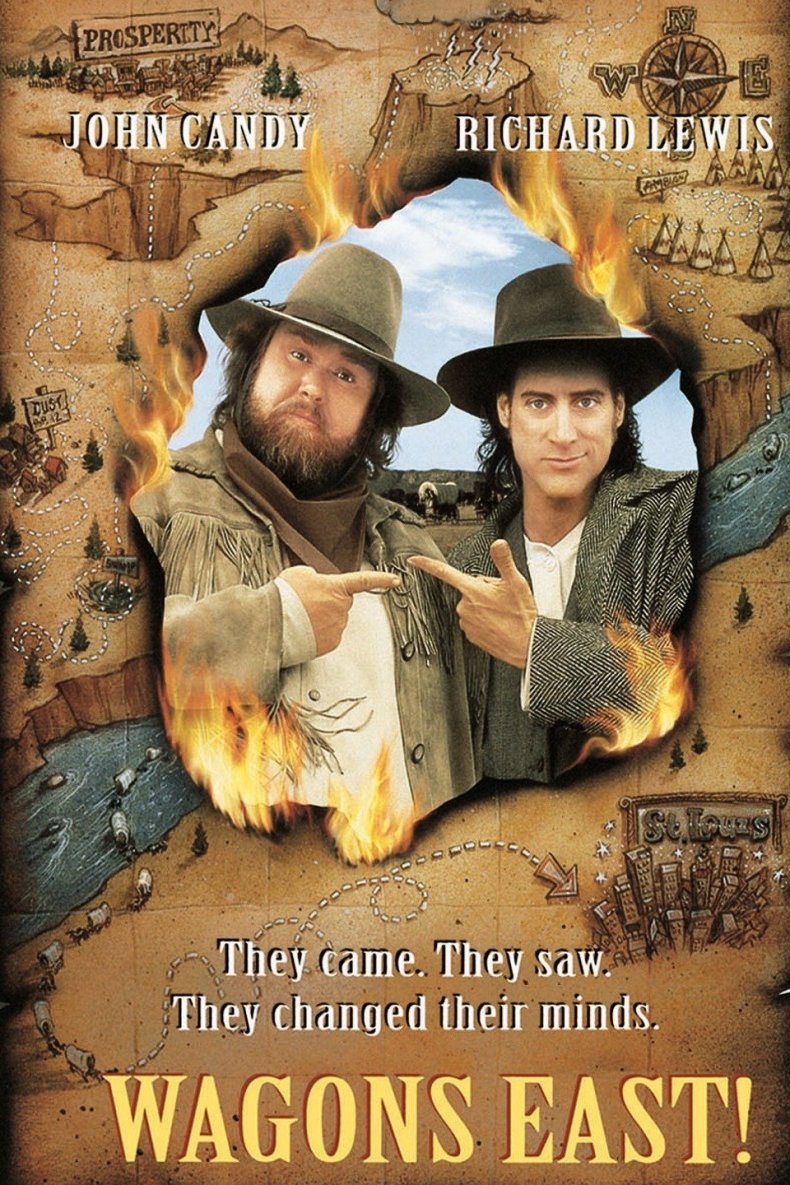 Wagons East! (1994)
This comedy set in the Wild West about hapless pioneers eager to return home is sadly comedian John Candy's final film who was unable to save this movie described as his "worse one".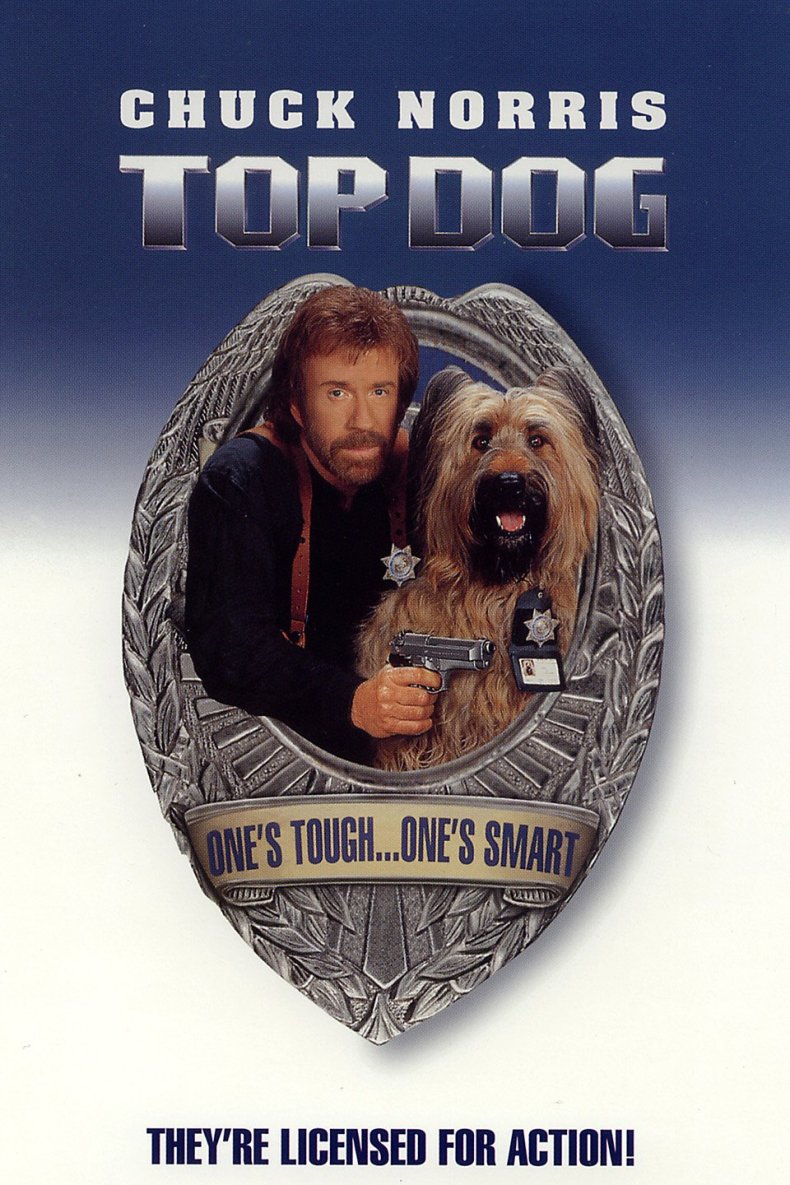 Top Dog (1995)
This action-comedy stars Chuck Norris as a cop teamed-up with police dog Reno. The movie's poor box office performance may be blamed by its release coinciding with the Oklahoma City bombing.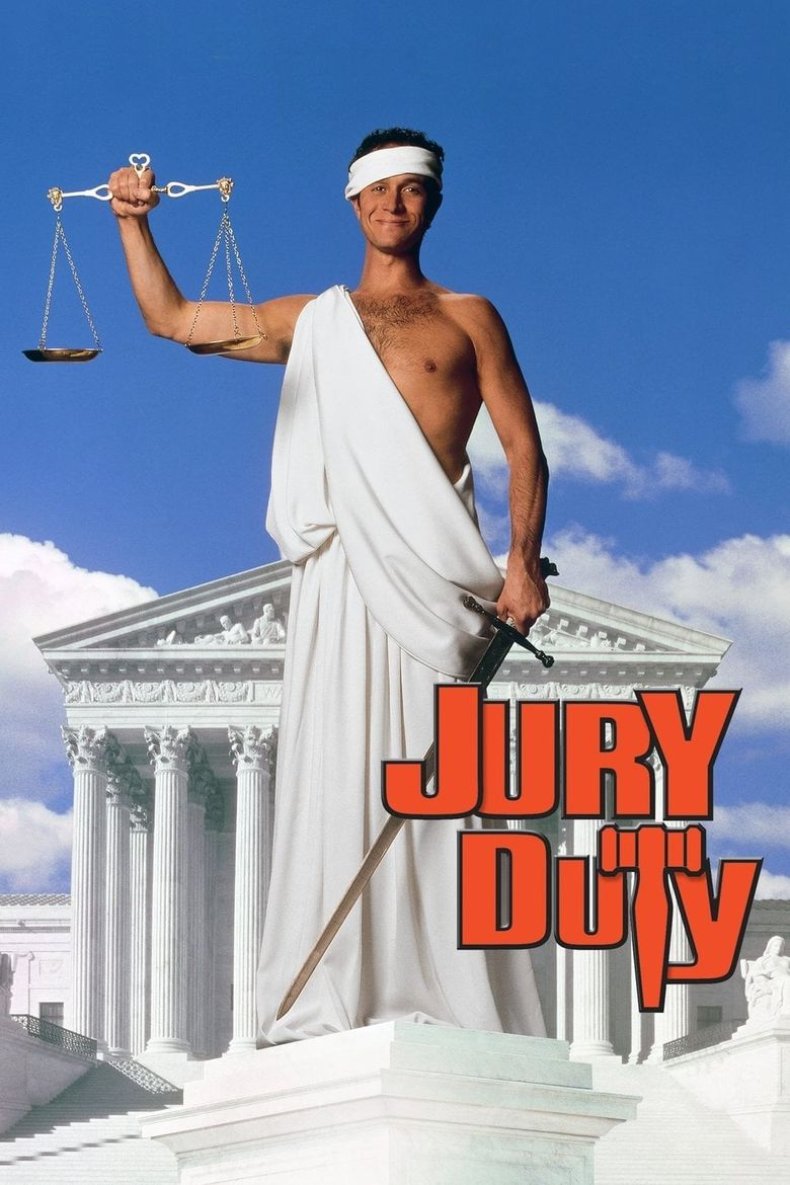 Jury Duty (1995)
Protagonist Tommy (Pauly Shore) becomes enrolled as a jury member in a murder trial and pulls every trick to prolong the proceeding to exploit the remuneration paid to jury members.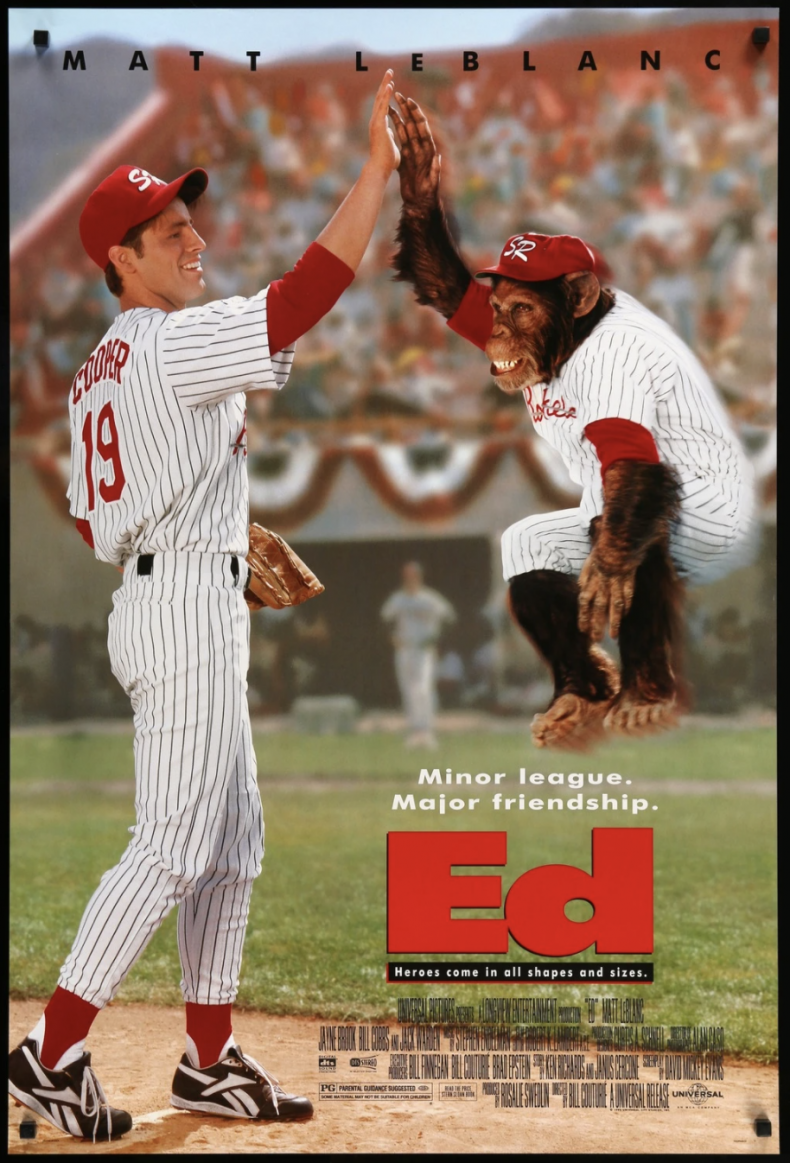 Ed (1996)
The movie sees Matt LeBlanc play a minor league baseball player who pals around with a chimpanzee (played by a mechanical chimp).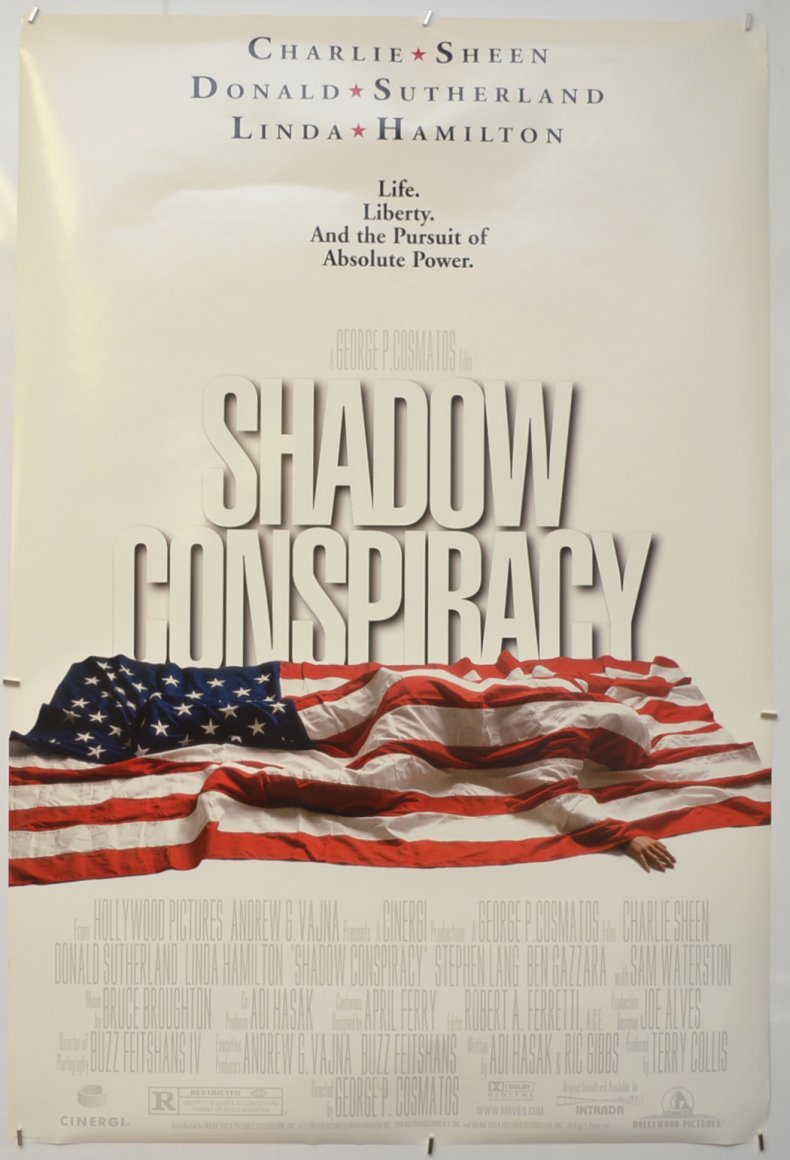 Shadow Conspiracy (1997)
This generic political thriller sees Charlie Sheen plays Bobby Bishop. And despite also starring Donald Sutherland and Linda Hamilton, the movie only grossed $2 million and was a critical flop.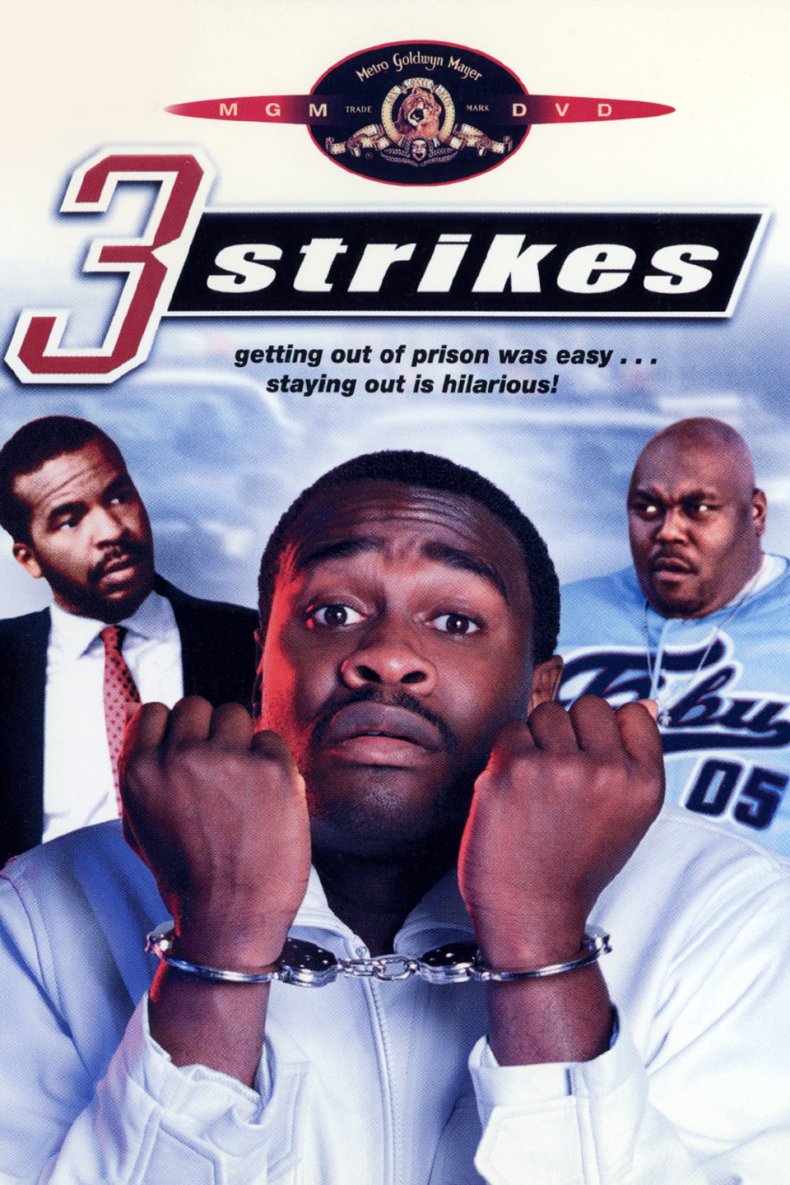 3 Strikes (2000)
This movie follows Rob Douglas, who has just been released from his second stint in prison. His attempts to avoid any more trouble with the law are fraught with problems.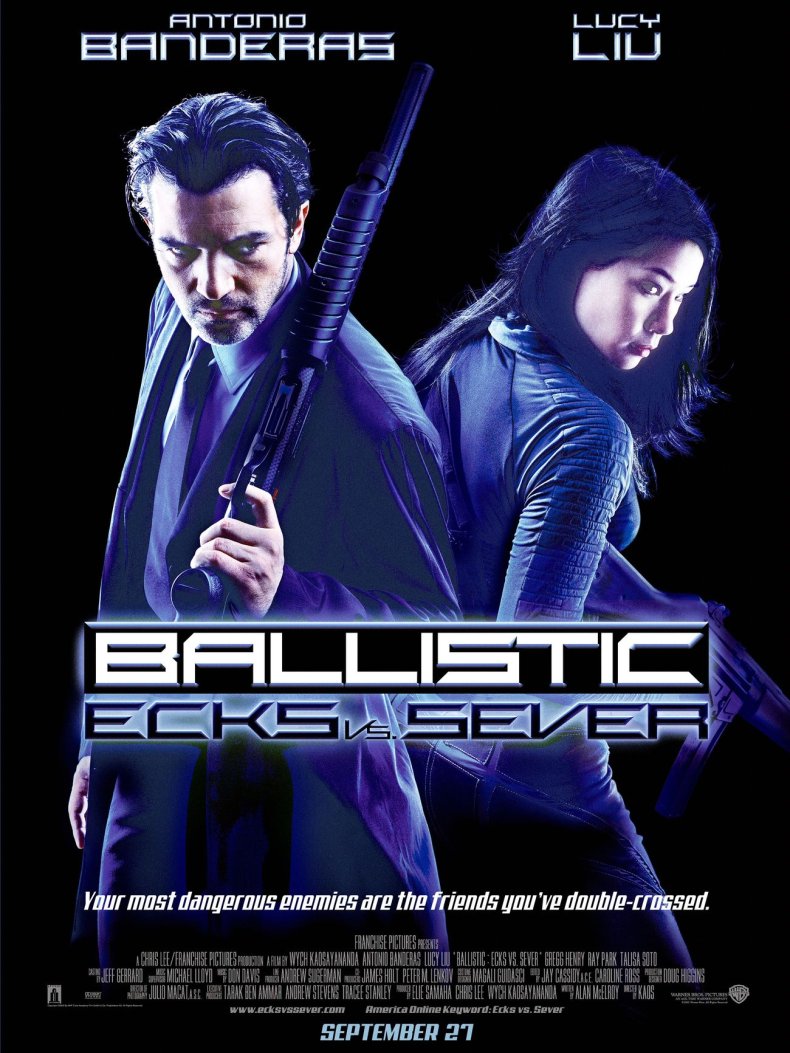 Ballistic: Ecks vs. Sever (2002)
Rotten Tomatoes described this movie as having a "plot ... undeserving of analysis, or even a summary."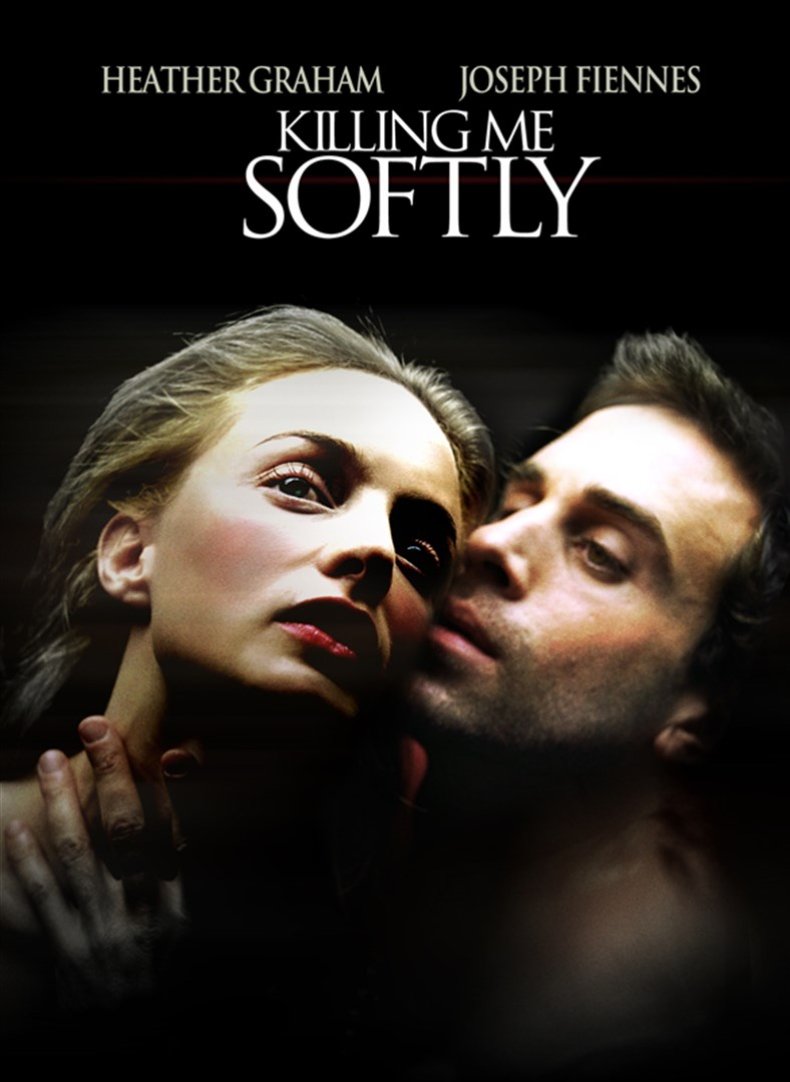 Killing Me Softly (2002)
This notorious erotic thriller tells the story of a woman (Heather Graham) who ditches her humdrum life for a character played by Joseph Fiennes who may be a murderer.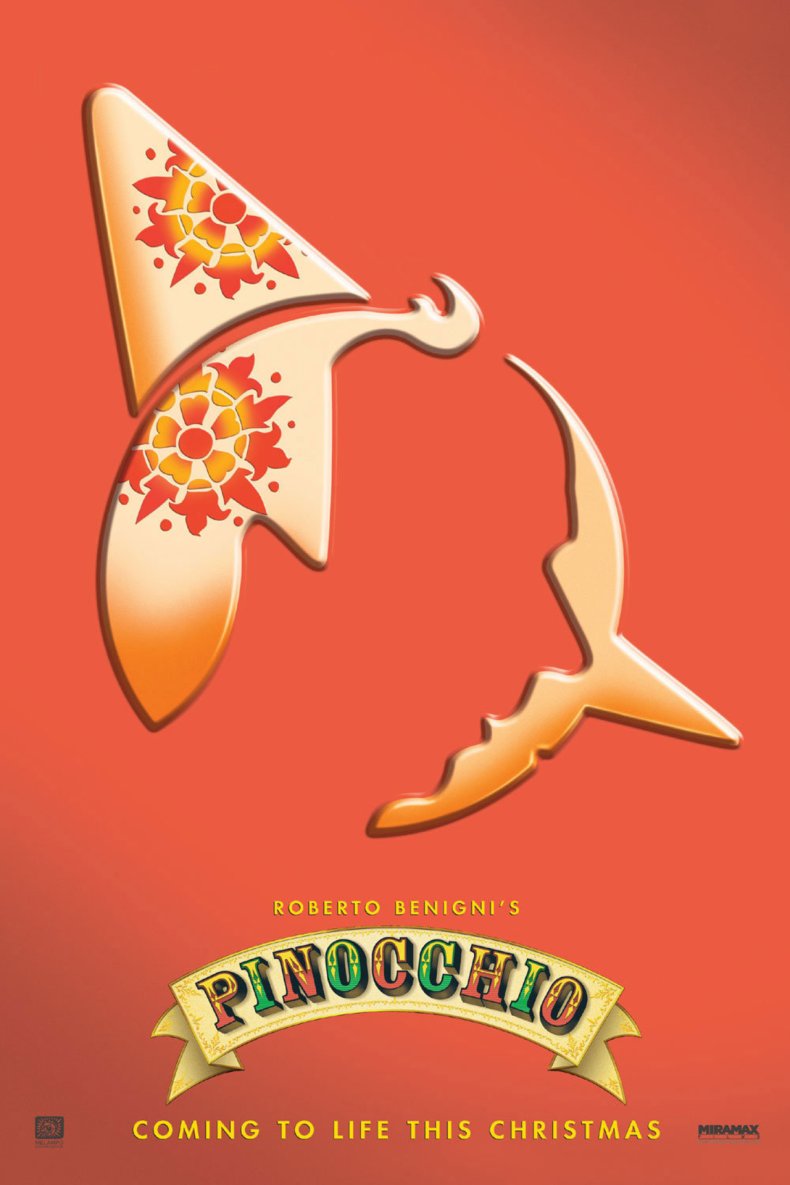 Pinocchio (2002)
Roberto Benigni was the toast of Hollywood with his Oscar-winning 1997 movie, Life Is Beautiful – unfortunately, this was fllowed by this disastrous live-action version of the much-loved fairytale Pinocchio.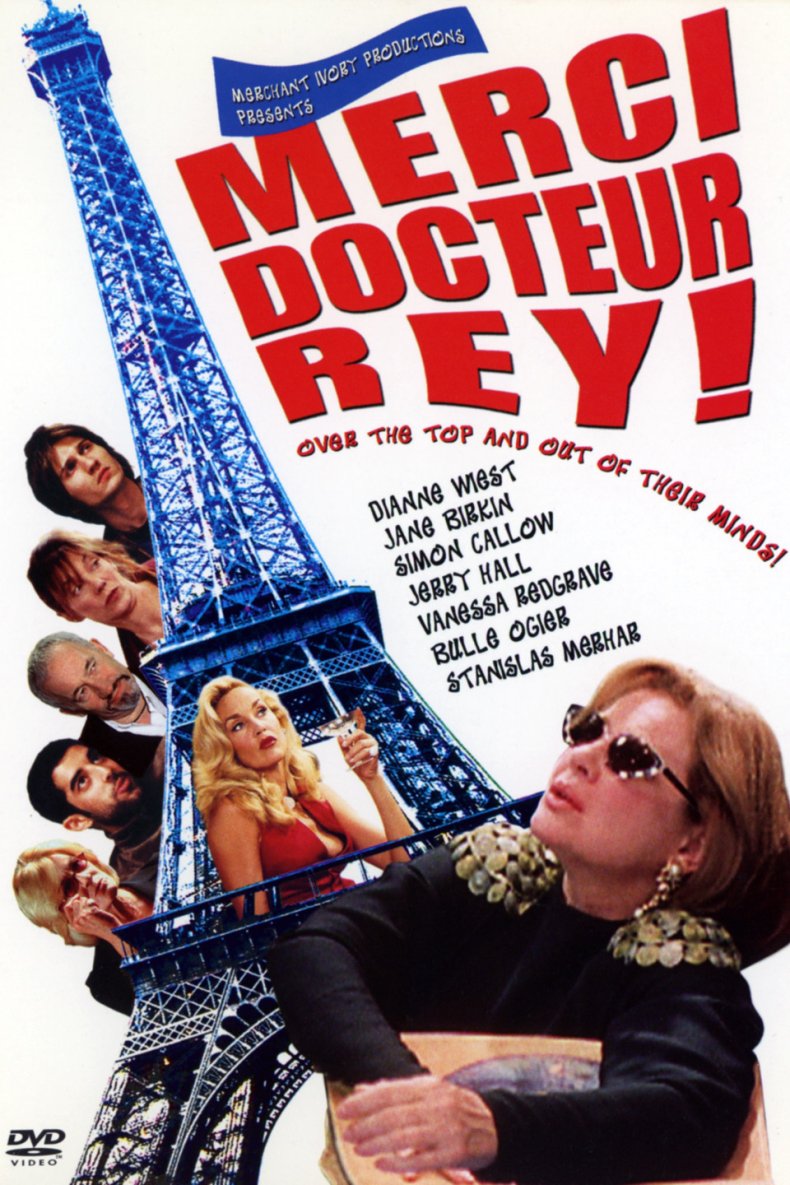 Merci Docteur Rey (2002)
Despite boasting an impressive cast including Dianne Wiest and Vanessa Redgrave, this Merchant Ivory movie was panned as a "laboured French comedy straining to keep a ridiculously convoluted narrative moving along."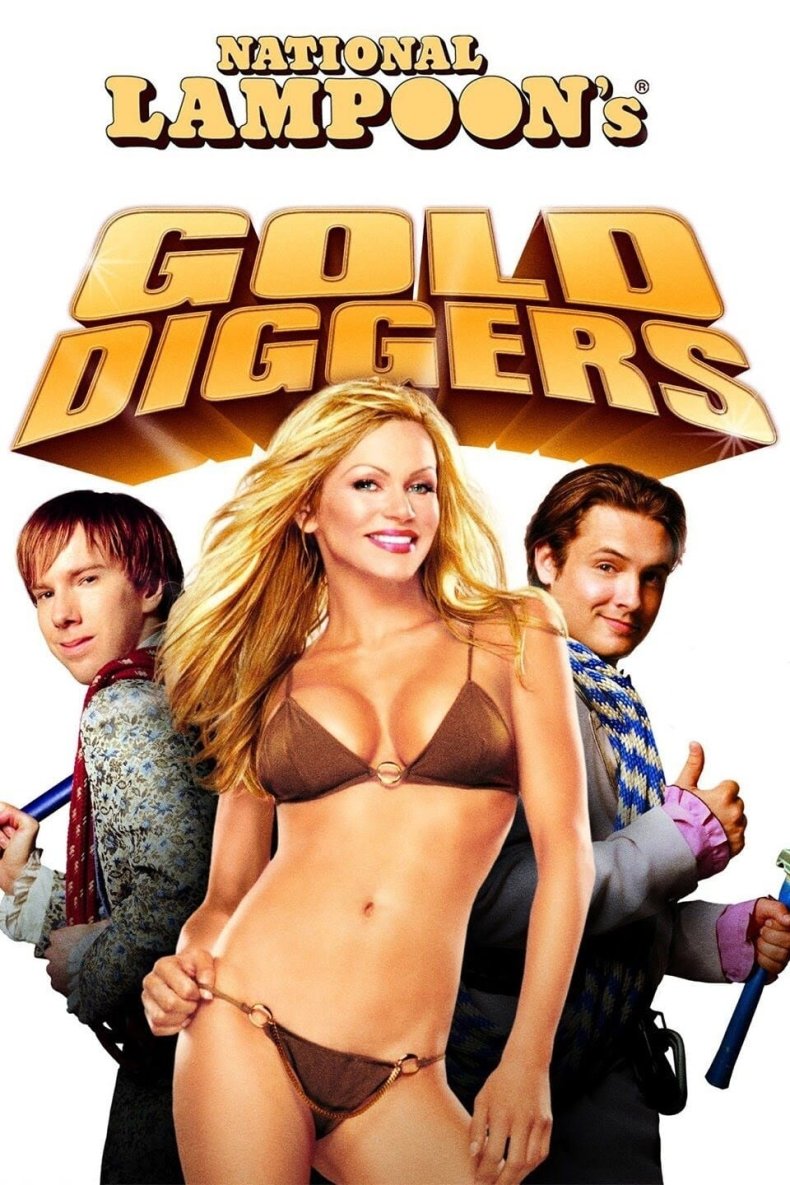 National Lampoon's Gold Diggers (2003)
National Lampoon's Gold Diggers (which was also called National Lampoon's Ladykillers) was named the 10th worst-reviewed movie of all time on Metacritic.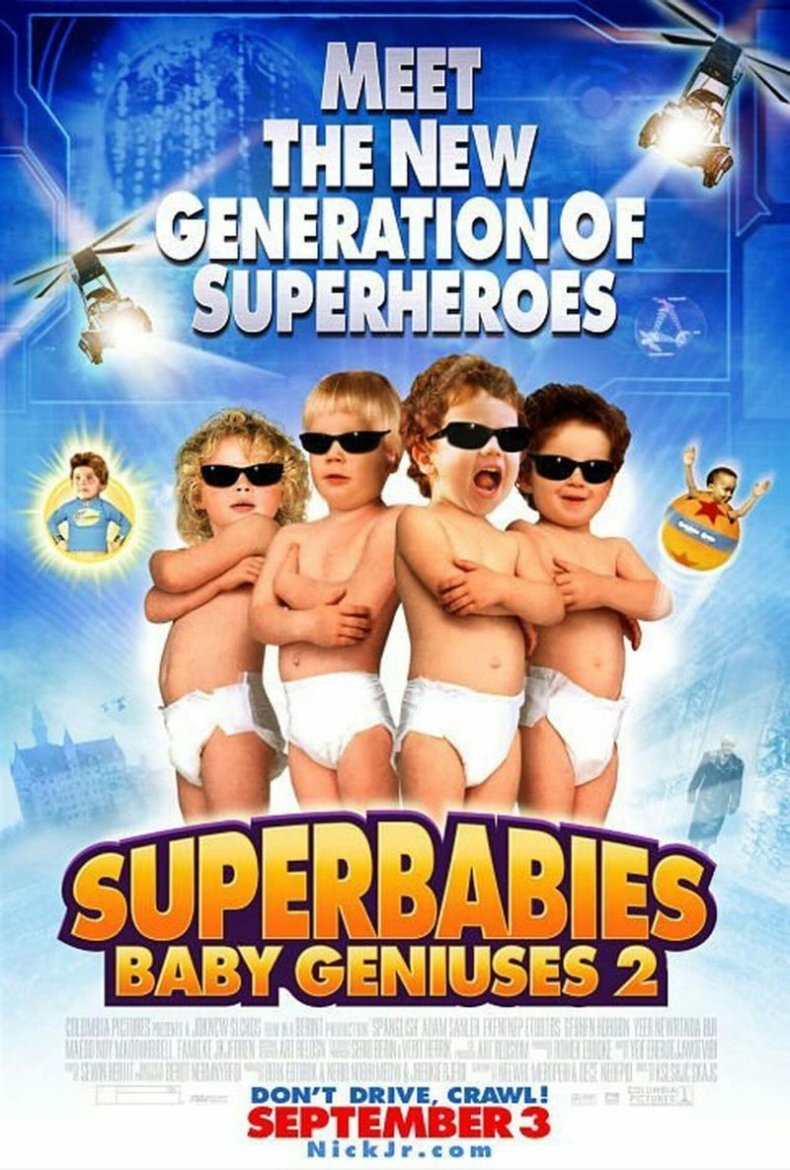 Superbabies: Baby Geniuses 2 (2004)
Although the 1999 movie Baby Geniuses, scored just two percent on Rotten Tomatoes, it was still a modest box-office success. So, in 2004, audiences were treated to Superbabies: Baby Geniuses 2 – and the reviews were predictably awful.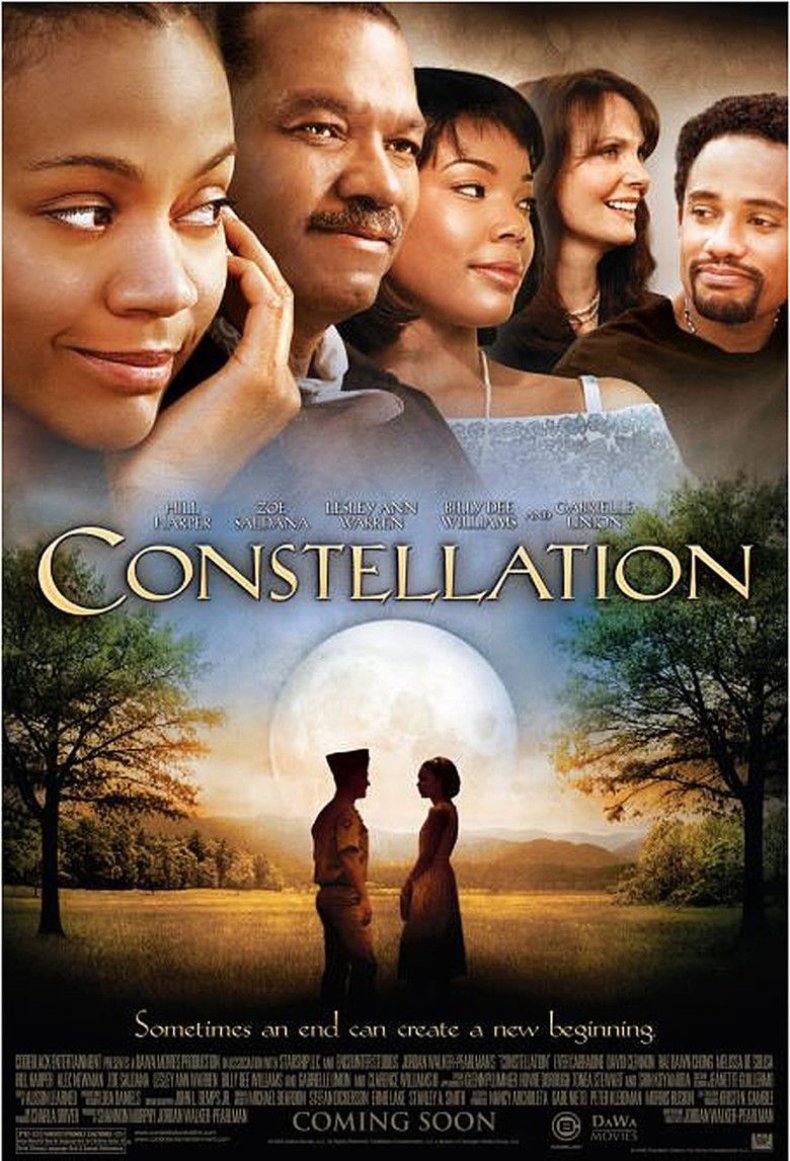 Constellation (2005)
Hated by critics, Constellation follows the Boxer family as they return to the Deep South to pay tribute to the family's matriarch. Rotten Tomatoes' critics consensus states: "Though earnestly directed, Constellation lacks dramatic fireworks and eventually falls into TV-movie sentimentality."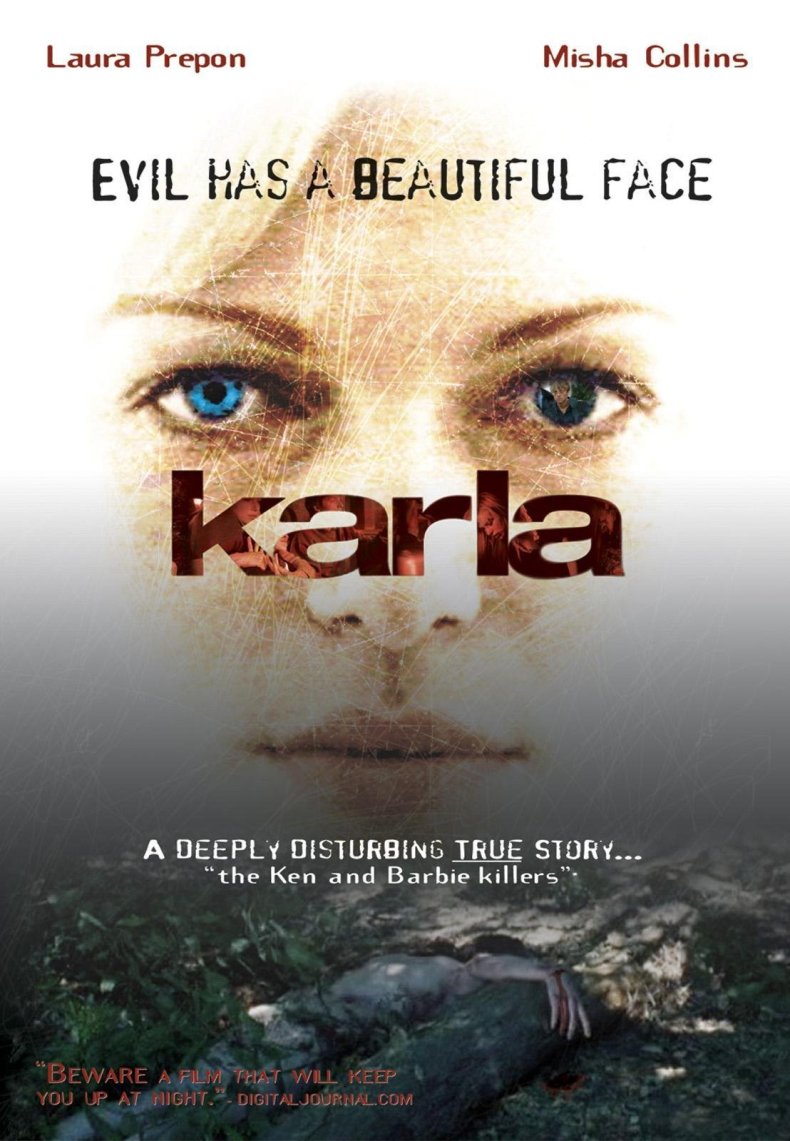 Karla (2006)
Based on true events, Karla tells the story of Paul Bernardo (Misha Collins) and his wife, Karla Homolka (Laura Prepon), who became an accessory in her husband's crimes however, many critics believed the film was let down by the "shockingly amateurish supporting cast."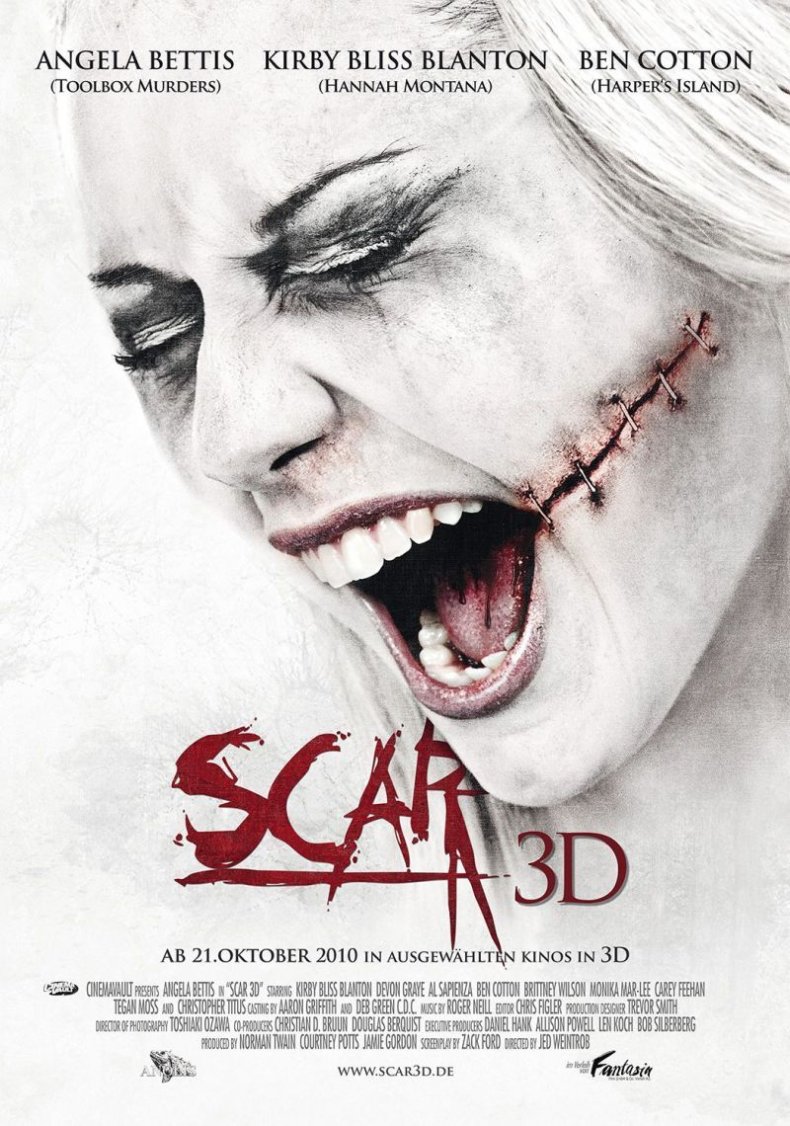 Scar (2007)
Scar was the first 3D HD full-length movie produced in the U.S., although many agreed the "movie is at best opportunist".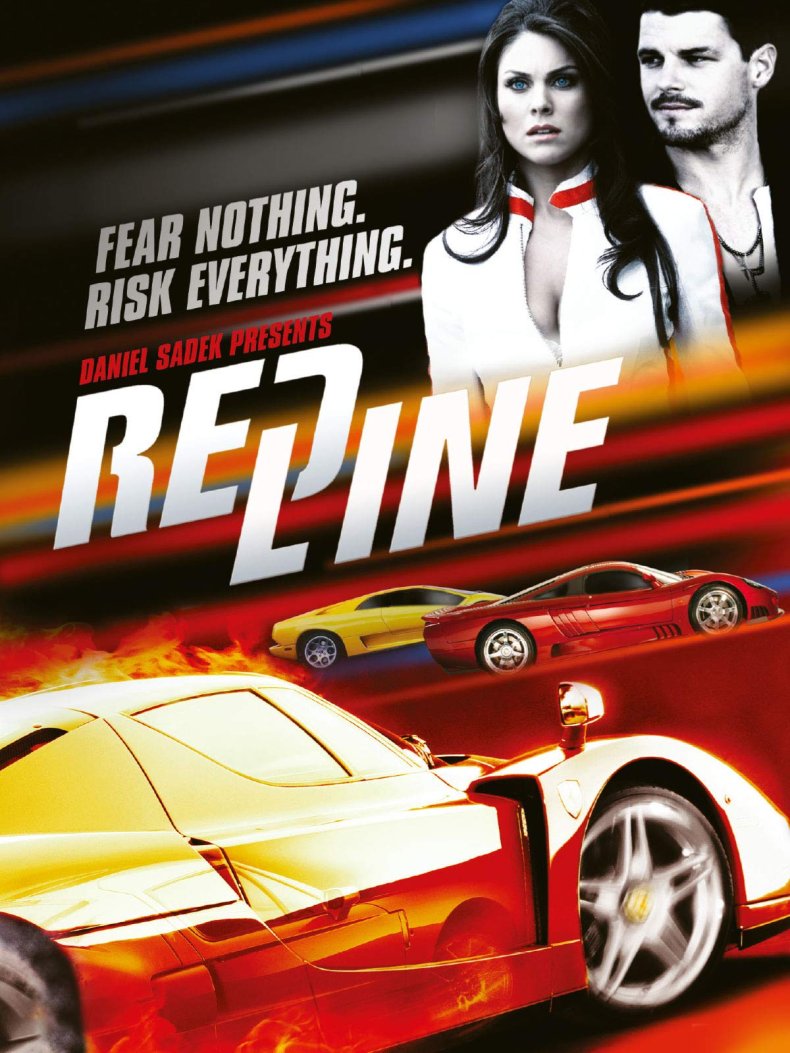 Redline (2007)
Racing car movie Redline was described by some critics as a mere vanity project by writer and producer Daniel Sadek.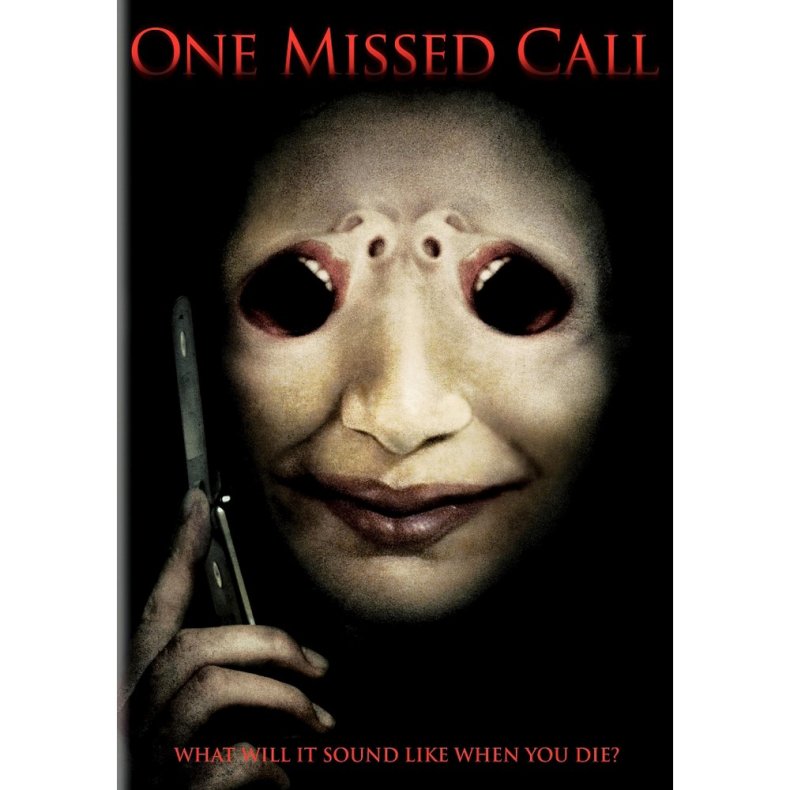 One Missed Call (2008)
This is an American remake of the Japanese horror film of the same name and revolves around victims receiving phone calls predicting their deaths.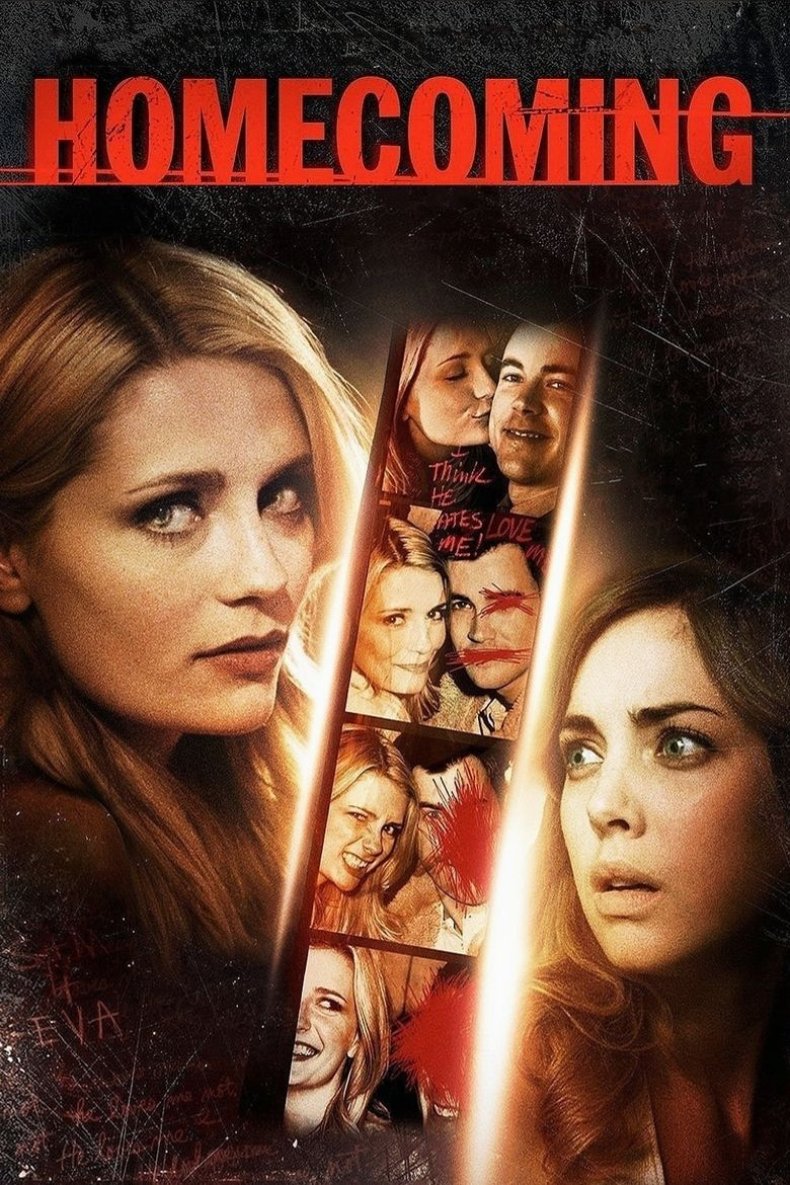 Homecoming (2009)
This horror movie finds the protagonist return home from college with his new girlfriend. Unfortunately for the happy couple, his old high-school sweetheart is unaware they ever broke up.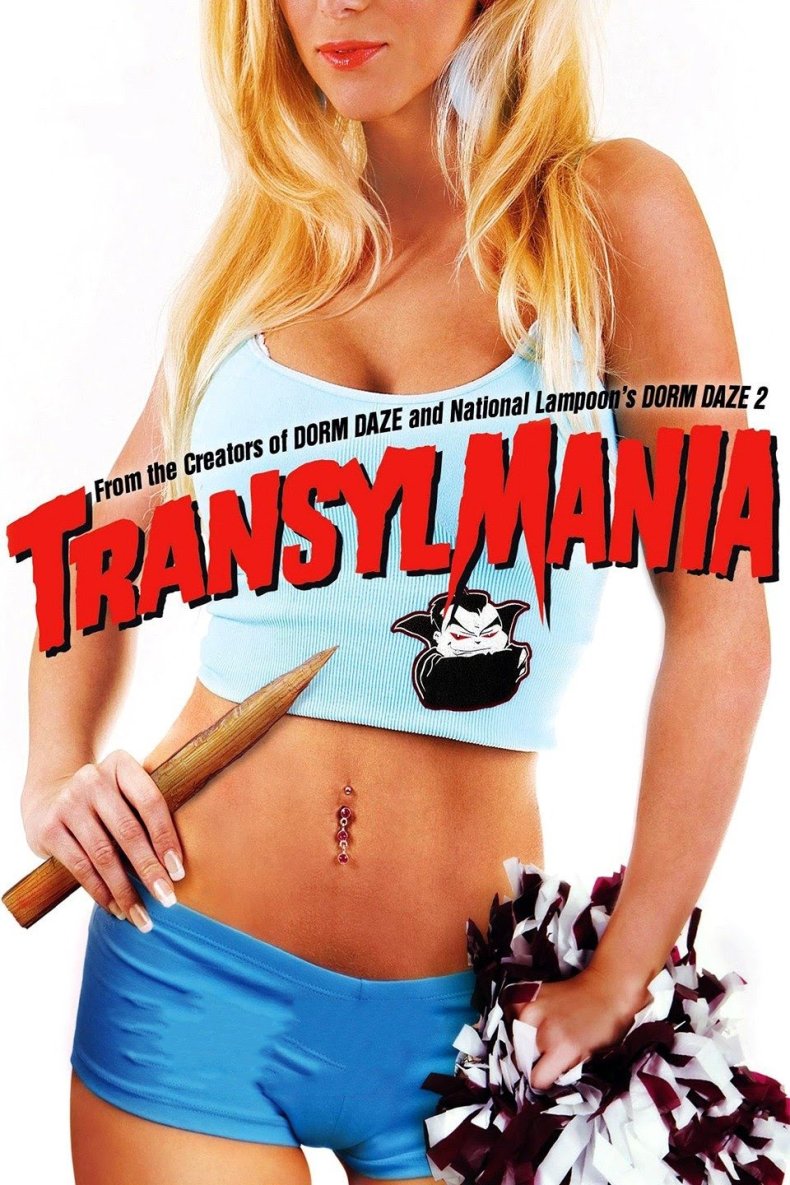 Translymania (2009)
Transylmania is a horror spoof about students spending a term abroad in Transylvania – as well as an ill-advised sequel to 2006's National Lampoon's Dorm Daze 2: College @ Sea.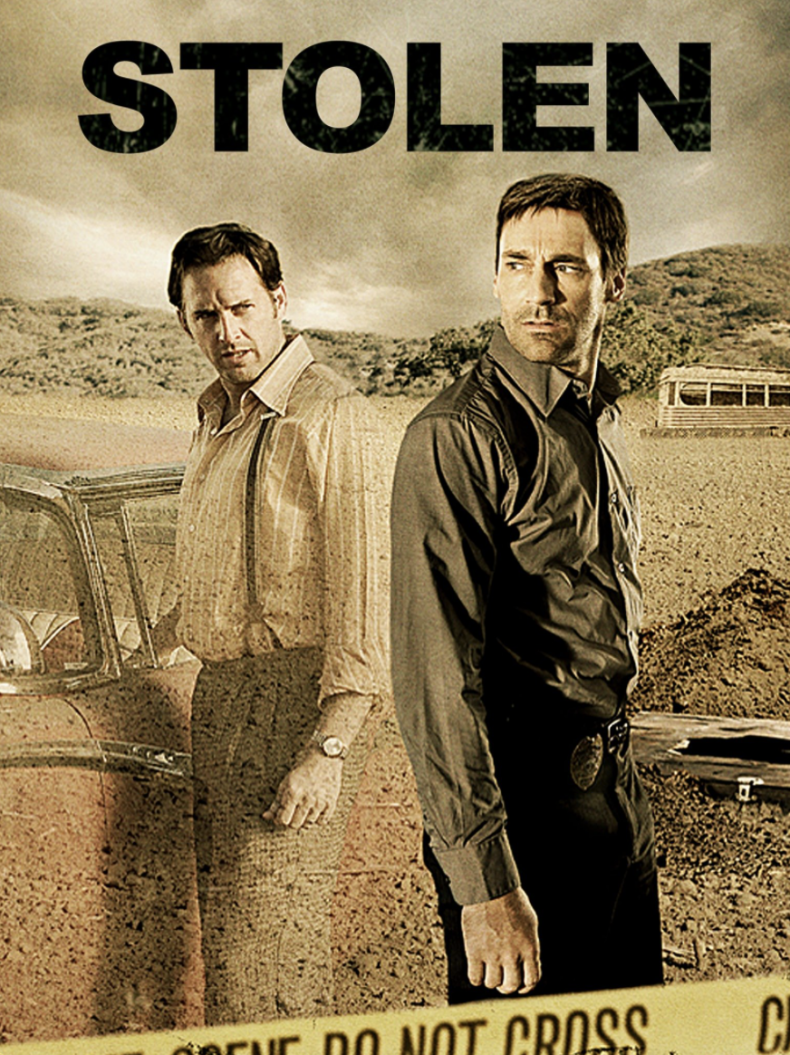 Stolen (2009)
Actor Jon Hamm took a break from playing Don Draper on Mad Men to film this lackluster drama. On review aggregator website Rotten Tomatoes, with 20 reviews, the film has a rare approval rating of 0 percent – meaning no favourable reviews whatsoever.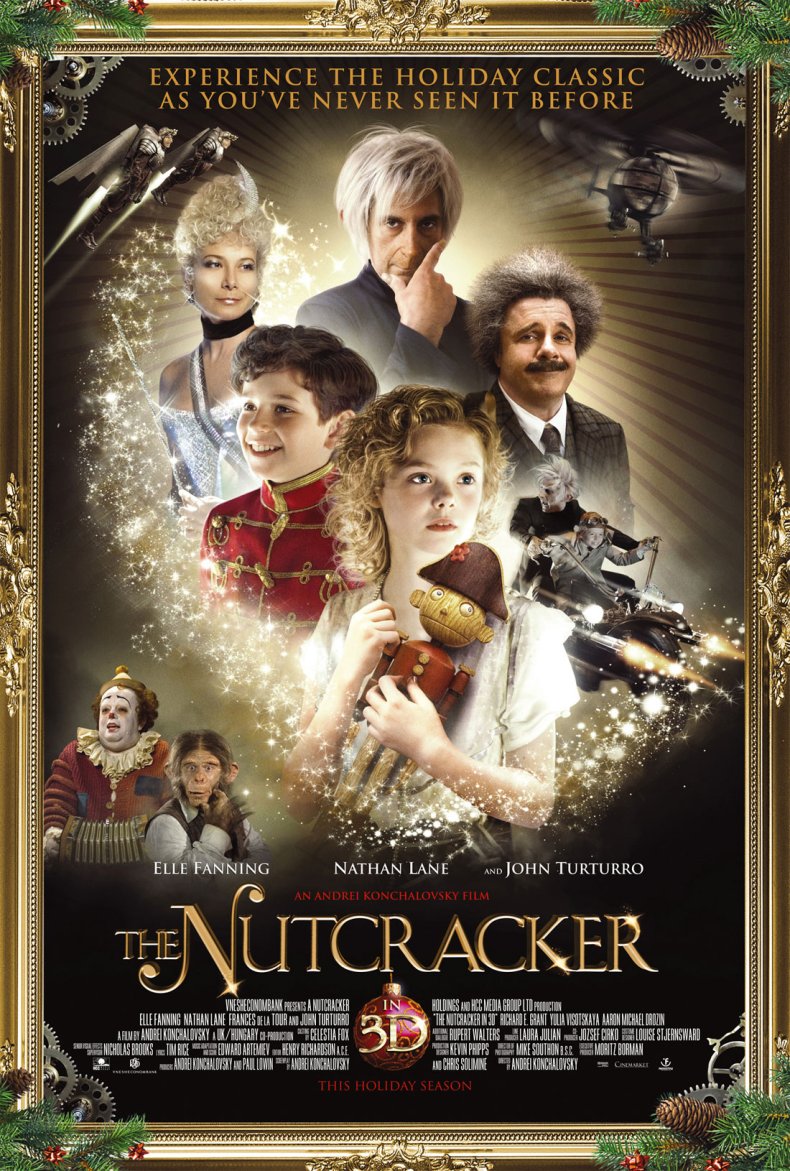 The Nutcracker in 3D (2010)
This non-ballet version of the classic Christmas tale starring Elle Fanning was "the cinematic equivalent of a lump of coal in a Christmas stocking," by The Hollywood Reporter.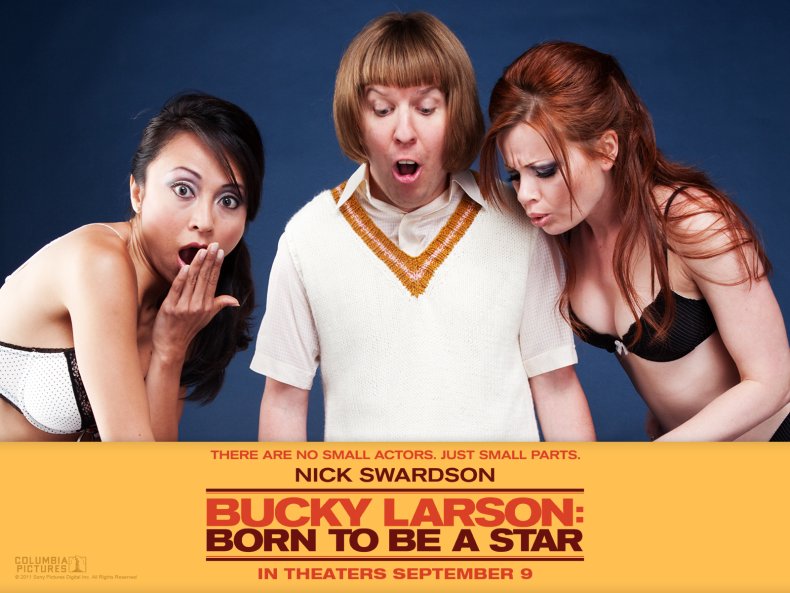 Bucky Larson: Born to Be a Star (2011)
Adam Sandler unfortunately appears in many Rotten Tomatoes bad reviews – but this story of a young man who travels to LA to work in adult movies still managed to disappoint.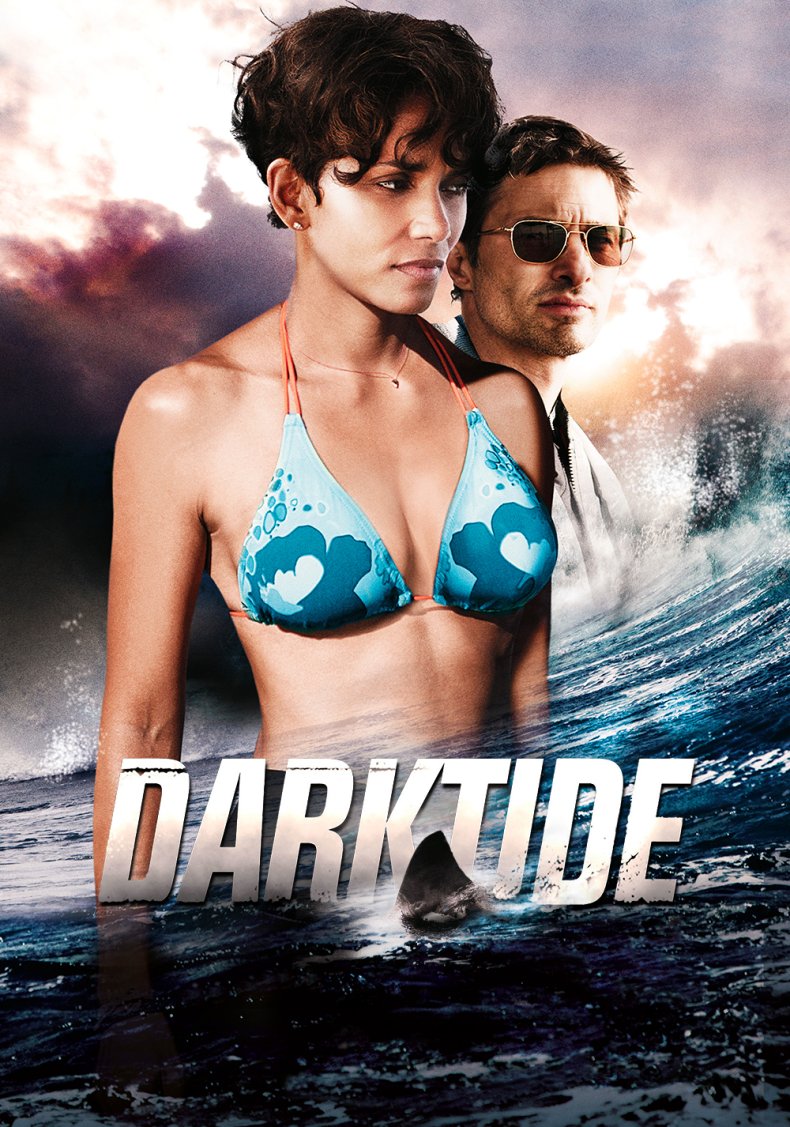 Dark Tide (2012)
Halle Berry here stars as a shark expert suffering from PTSD after a shark kills a fellow diver. The Guardian's Peter Bradshaw wrote, "The sharks themselves are the only ones to emerge with credit from this."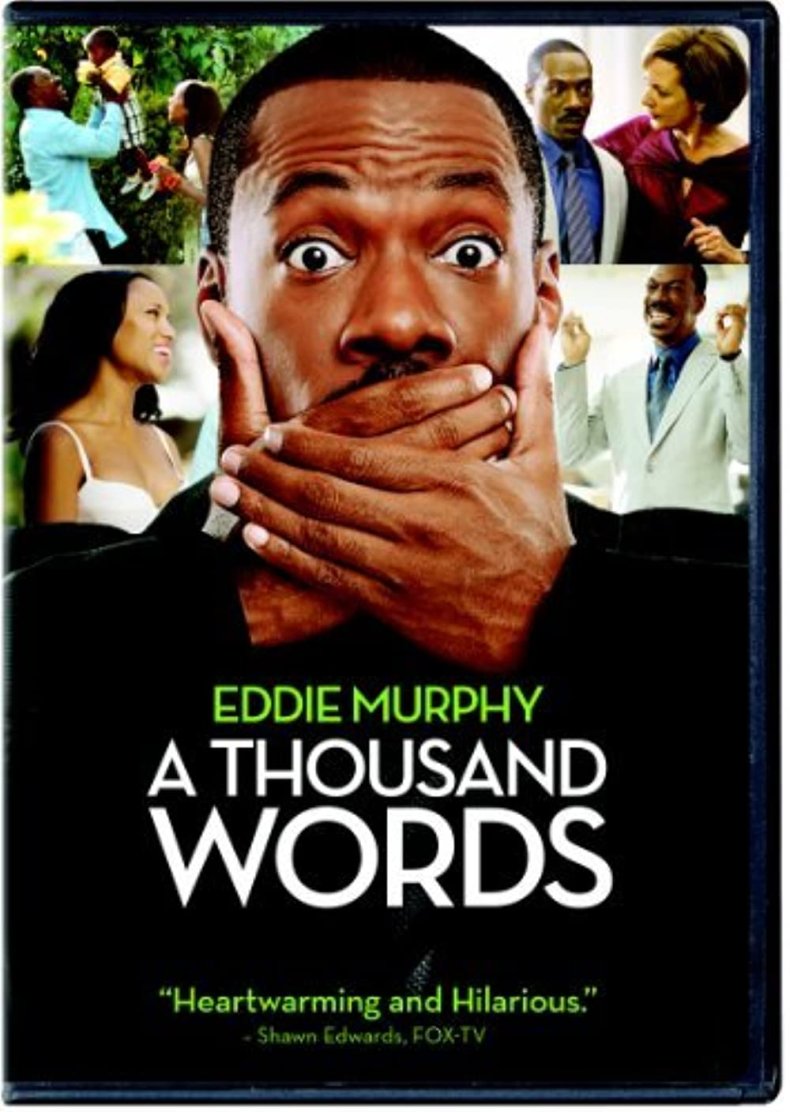 A Thousand Words (2012)
Eddie Murphy plays a fast-talking literary agent who learns to keep his mouth shut when it becomes a matter of life and death. The movie earned Razzie nominations for Worst Picture, Worst Actor and Worst Screenplay.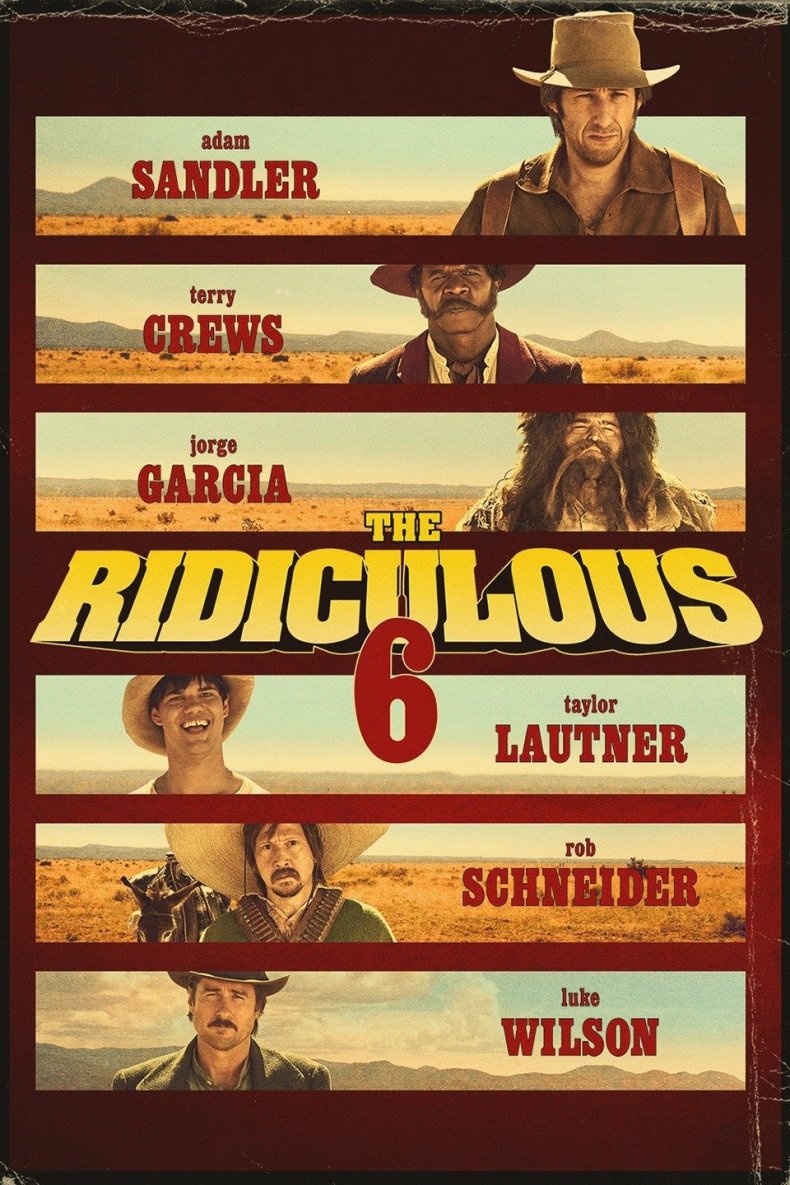 The Ridiculous 6 (2015)
This Adam Sandler-written parody of the classic western The Magnificent Seven features Taylor Lautner, Steve Buscemi and Danny Trejo. Filming reportedly witnessed a dozen Native American actors leave the set because of the script's offensive jokes and inaccurate portrayals of Apaches.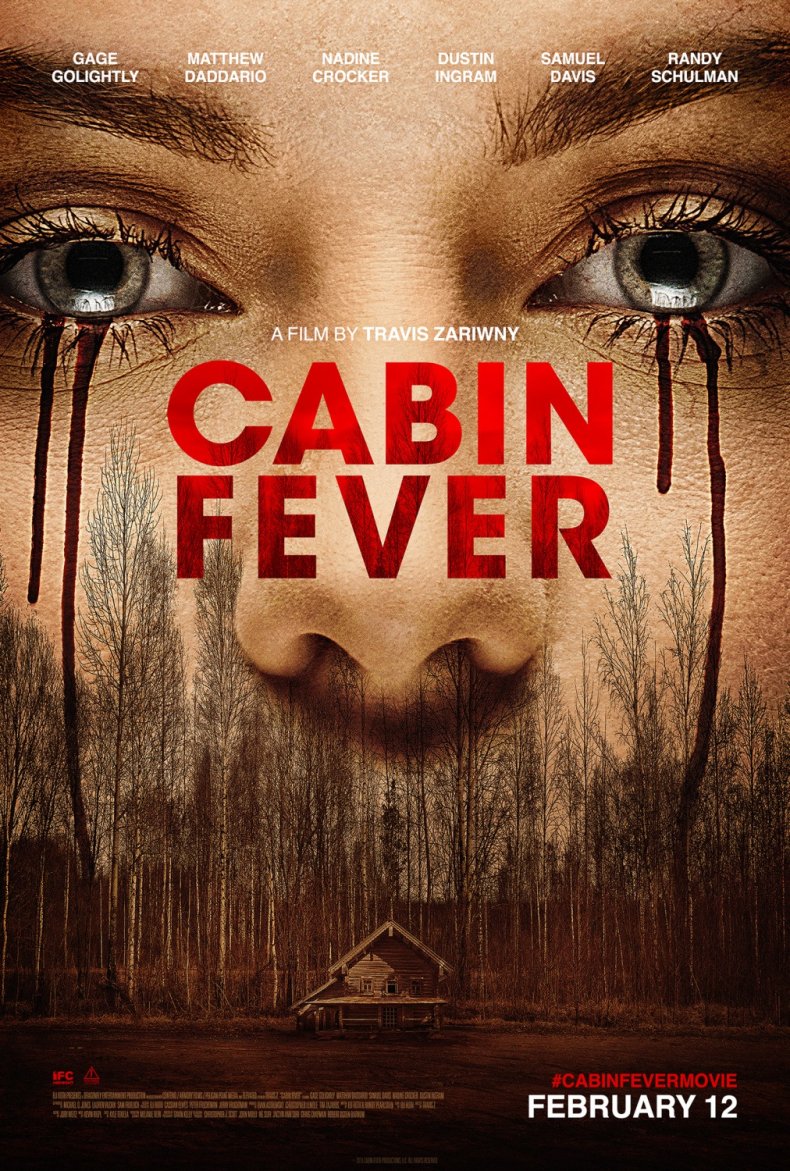 Cabin Fever (2016)
This remake of the 2002 film of the same name, gave a co-writing credit to original writer-director Eli Roth, but critics have suggested the new version added almost nothing.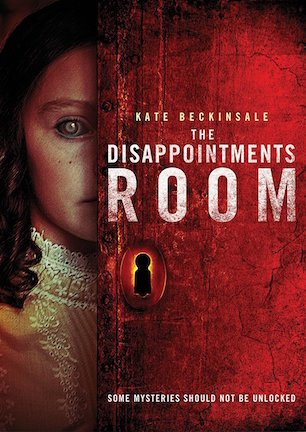 The Disappointments Room was released in September 2016 to both critical and commercial failure
Demarest
The Disappointments Room (2016)
Urbanites Dana (Kate Beckinsale) and David (Mel Raido) purchase an old Southern mansion with a horrifying past, but critics found nothing in the film particularly scary or original.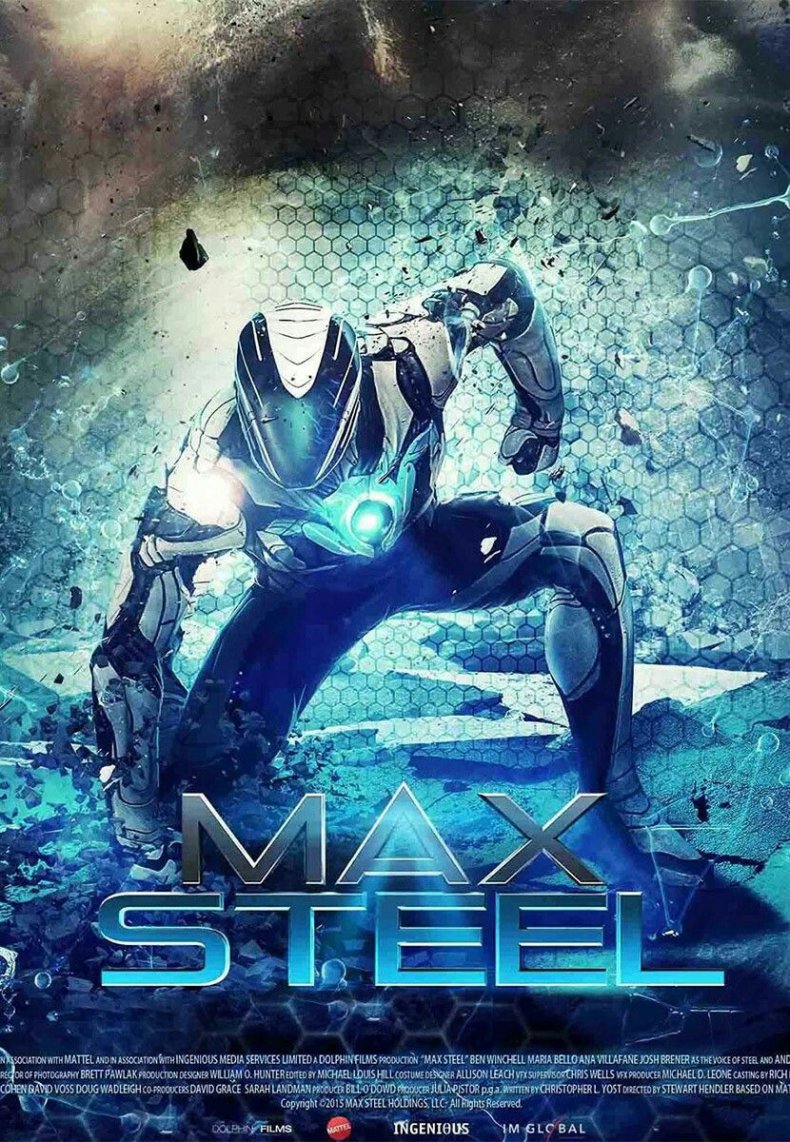 Max Steel (2016)
This odd movie follows Max, who has special powers, and his extraterrestrial buddy, Steel – who together become the superhero Max Steel.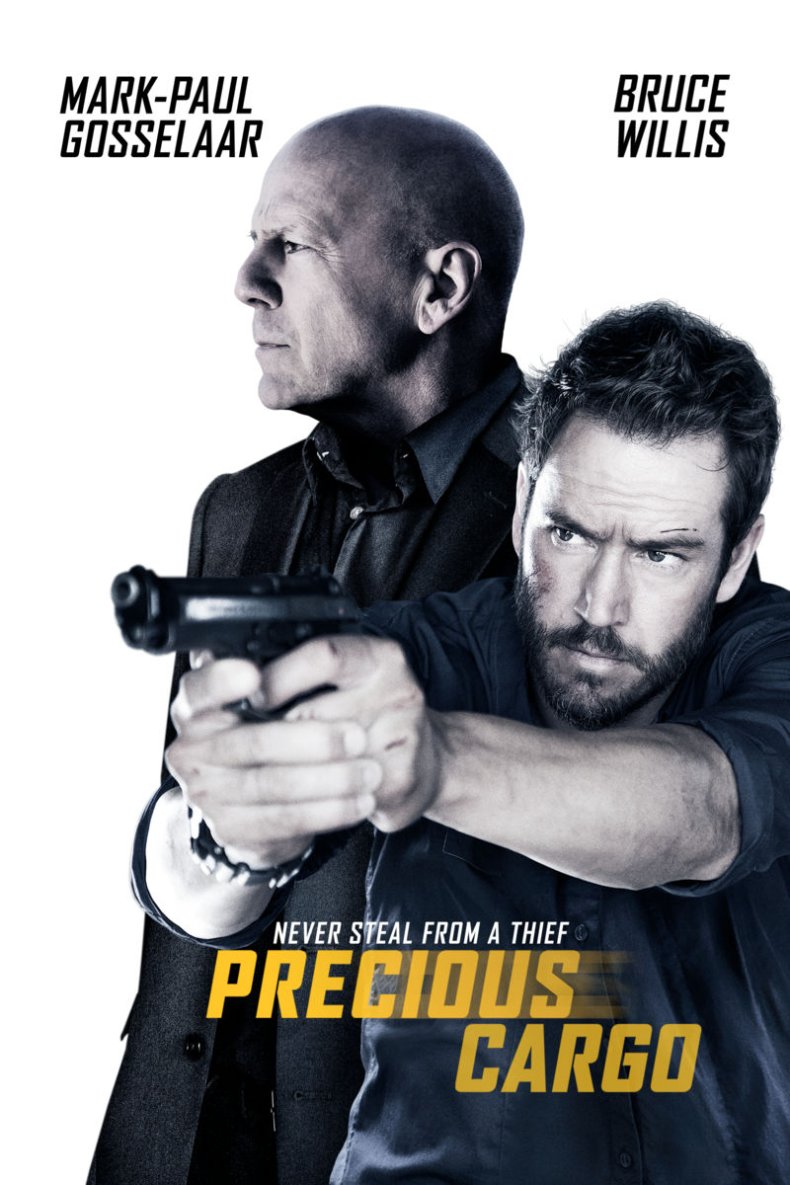 Precious Cargo (2016)
Precious Cargo, about three thieves double-crossing each other for a big payoff, is regarded as one of star Bruce Willis' worst-ever films.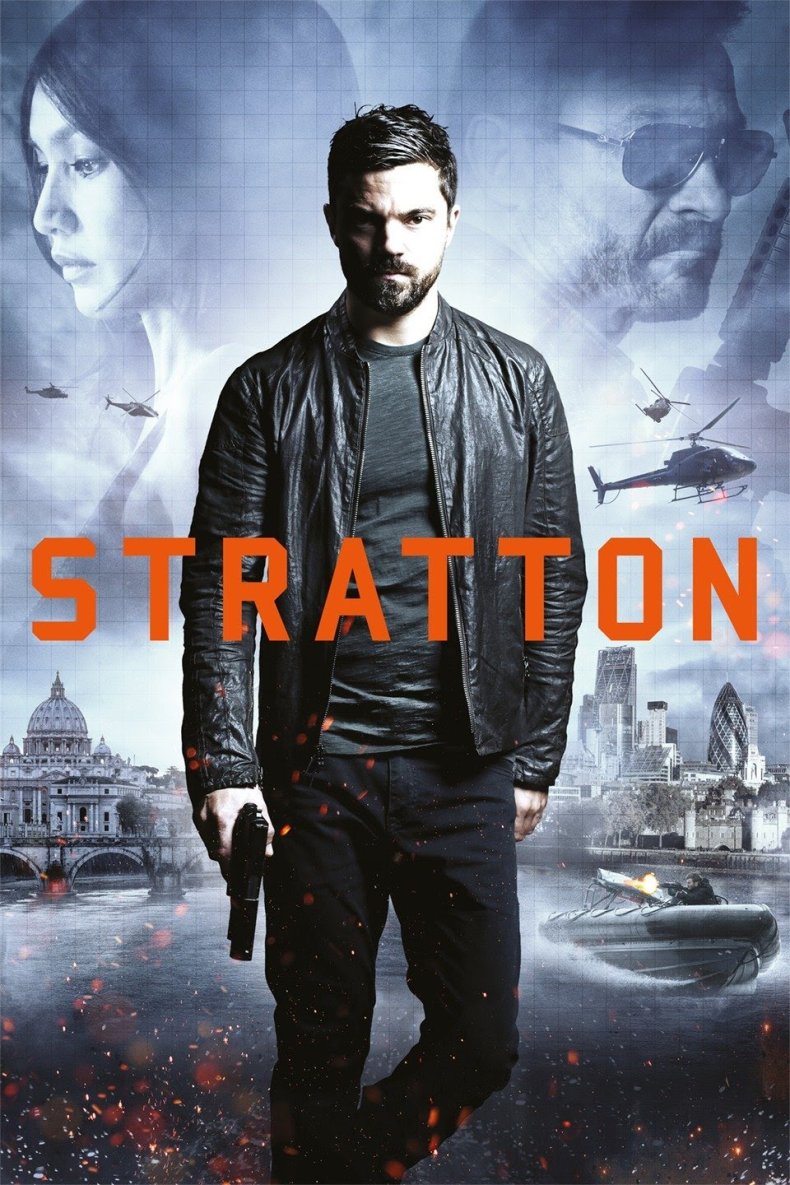 Stratton (2017)
Dominic Cooper plays a member of the Royal Navy special forces, whose mission is to track-down a rogue Soviet operative and save the world from terrorists. Unfortunately, this was described as "a stale espionage thriller."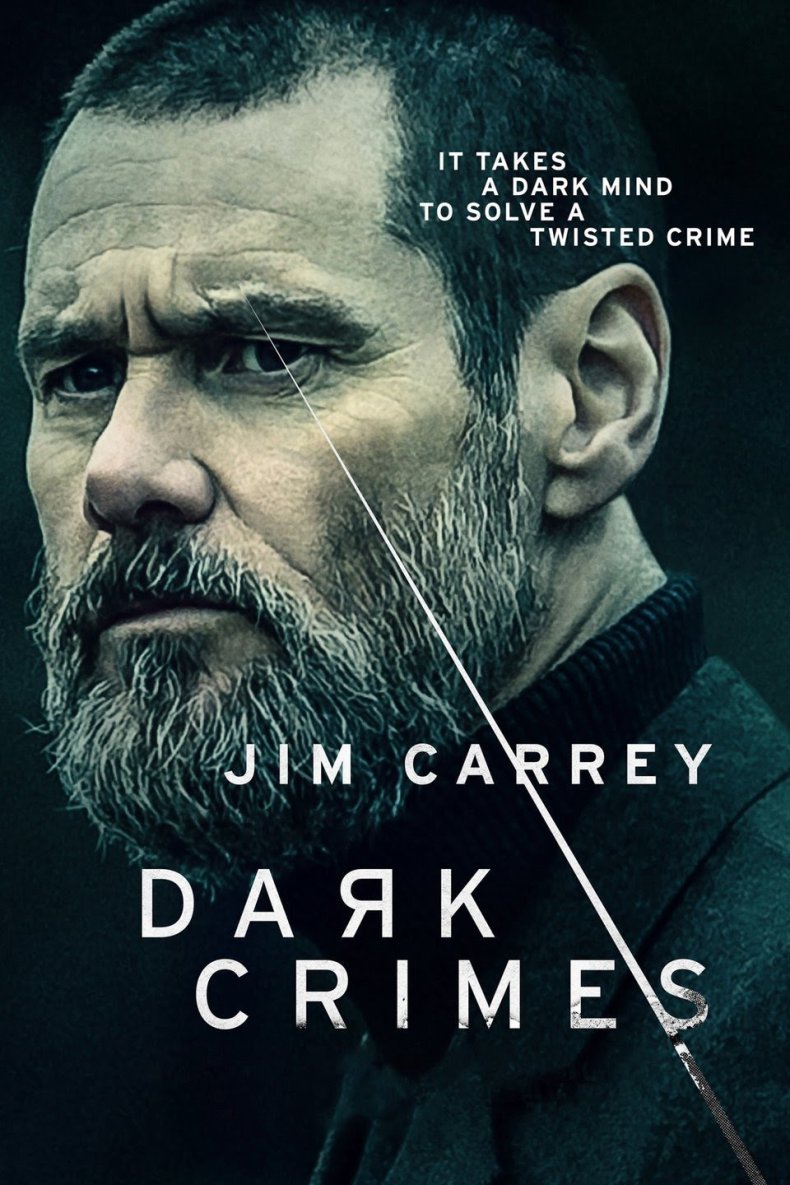 Dark Crimes (2018)
Dark Crimes is based on the true story of Krystian Bala, who was found guilty of murdering a Polish businessman. But this twisted tale starring Jim Carrey was panned as being too badly executed.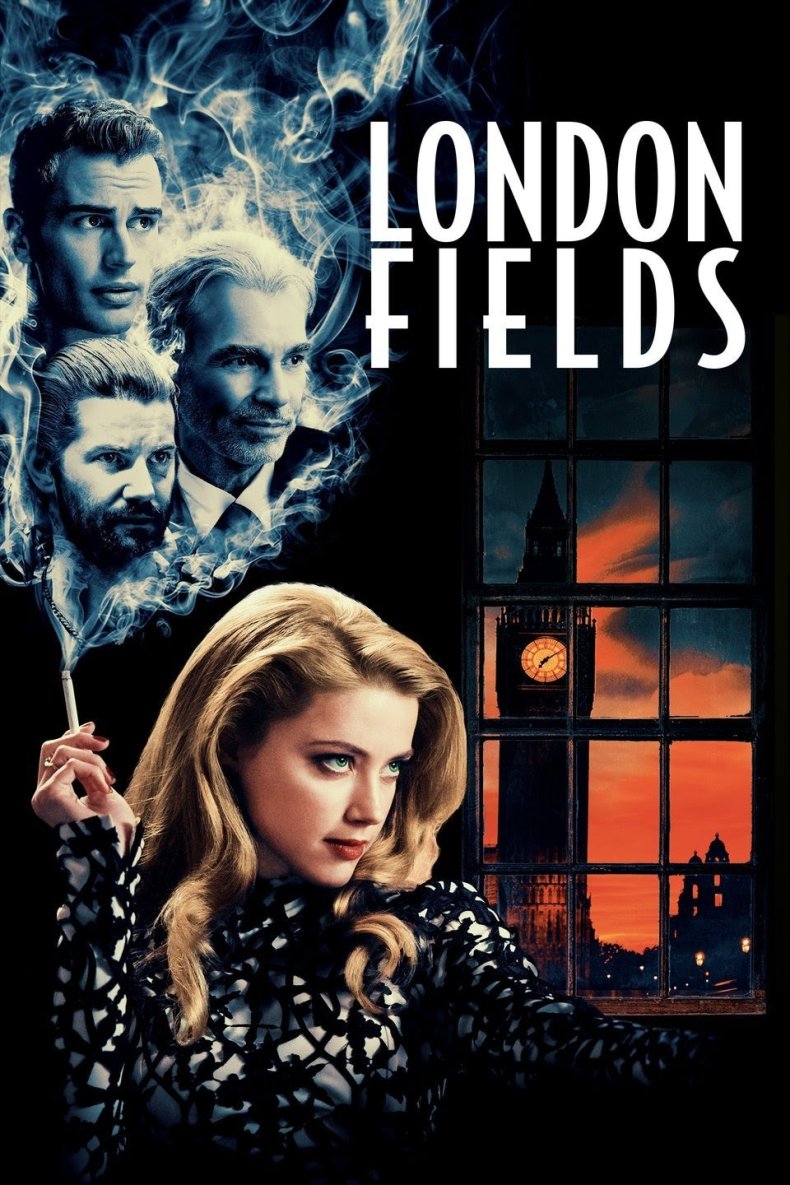 London Fields (2018)
The screen adaptation of Martin Amis' award-winning book tells the tale of a terminally-ill writer (Billy Bob Thornton) who is desperate to pen a final book before he passes away. The character stumbles across a murder mystery in the making with actress Amber Heard at the centre of the drama.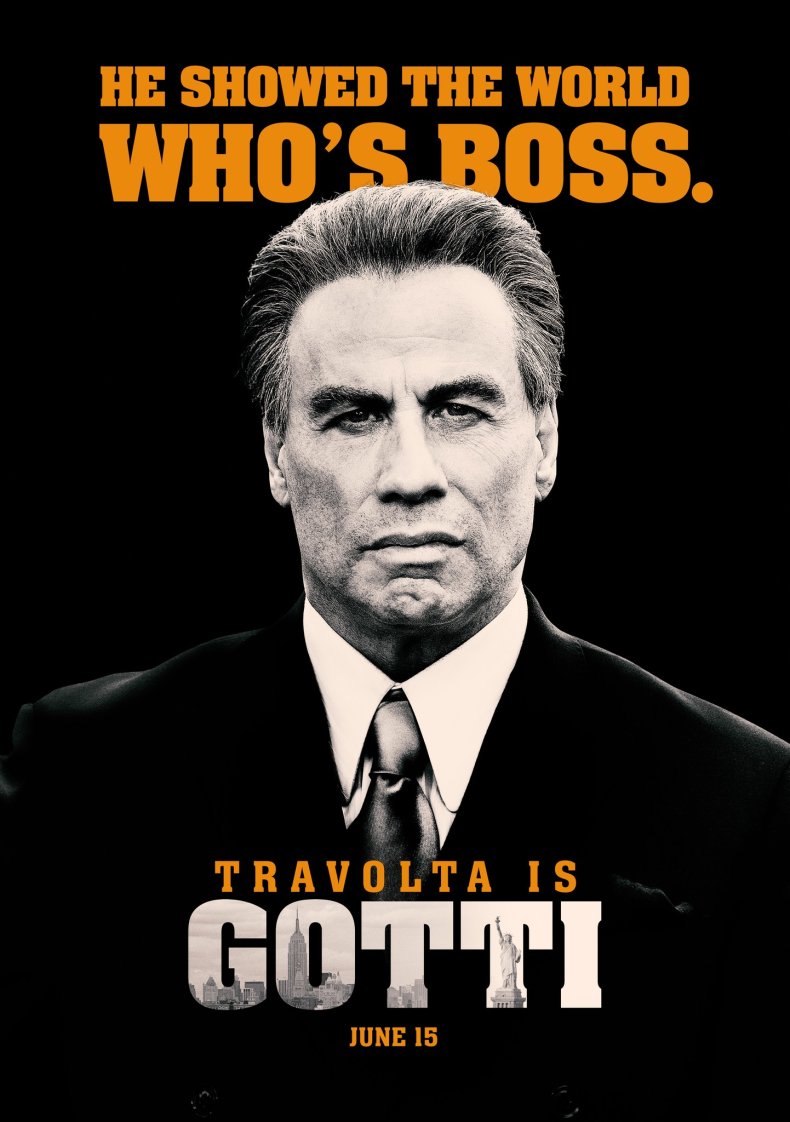 Gotti (2018)
Gotti, starring Rotten Tomatoes mainstay John Travolta, was panned across the board when it was released. RogerEbert.com wrote: "He may have been a murderer, but even Gotti deserved better than this."