The U.S. Department of Justice (DOJ) is suing the parent company of a moving and storage business for allegedly selling off all the belongings of a military service member who paid to store them.
The belongings included irreplaceable family heirlooms which the business allegedly sold without first getting a court order, something required by the Servicemembers Civil Relief Act (SCRA), a law meant to protect active military members from legal and financial actions taken against them while serving in active duty.
On February 5, 2019, Air Force Technical Sergeant Charlie Cornacchio hired Father & Son Moving & Storage to move his belongings from his residence at the Hanscom Air Force Base to the company's storage vault's for safekeeping while he was deployed to the Middle Eastern country of Qatar for six months.
Cornacchio paid the company $2,190.64 to the business. But five months later, on July 8, 2019, the business allegedly auctioned off all of his belongings.
Among them were "military gear and mementos that had belonged to a cousin who was killed in military action, his grandfather's military service medals, a dresser that was handmade by his great-grandfather and personal photographs," according to STL News.
The businesses allegedly didn't notify Cornacchio that he owed them any money until a month after it had auctioned off all of his possessions.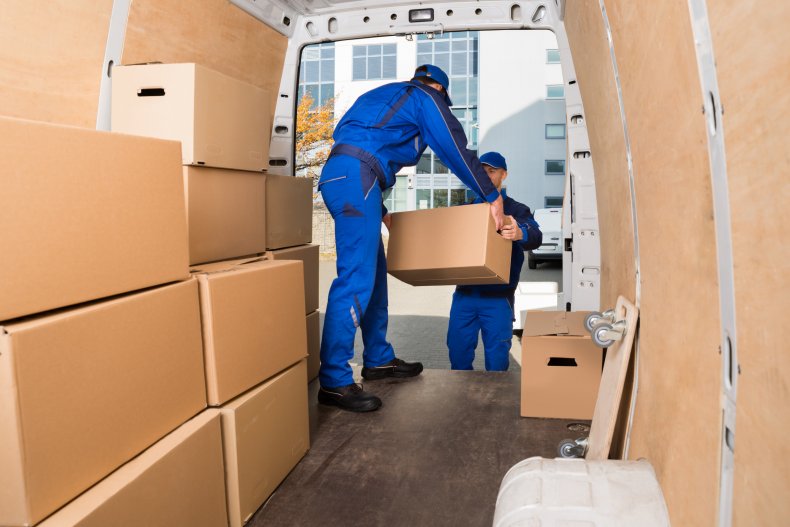 The DOJ alleges that the moving and storage business' parent company—PRTaylor Enterprises, LLC, of Billerica, Massachusetts—violated the SCRA by failing to secure a court order before selling his stuff.
The DOJ also alleges that the company didn't check if Cornacchio was a military member, something it was legally obligated to do. Cornacchio claimed that he was present at the military base in his uniform on the day the movers came to move his stuff.
Now the company is facing a lawsuit seeking damages for Cornacchio and the value of his belongings that were auctioned off, the value of which has yet to be determined.
"This service member was called overseas to serve our country and returned home to find his personal possessions, family heirlooms and military awards auctioned off to the highest bidders," said Massachusetts U.S. Attorney Andrew E. Lelling, in a statement. "That is unacceptable."
Newsweek contacted Father & Son Moving & Storage for comment.
"The [SCRA] protects servicemembers from losing their property, including items of great sentimental value, because of their service," said Assistant Attorney General Eric S. Dreiband of the Justice Department's Civil Rights Division.
"The Department of Justice is filing this lawsuit today to ensure that this servicemember receives just compensation and to prevent this from happening to another member of our military," Dreiband continued. "We must and will put an end to these unlawful business practices."
The SCRA was passed by Congress in 2003.