Australian Embassy in Israel Could Be Moved to Jerusalem, Says PM Scott Morrison
Australia's prime minister has said his government would consider recognizing Jerusalem as Israel's capital, putting Canberra on a collision course with key trading partner Indonesia.
Scott Morrison told reporters that Australia backed a two-state solution to the Palestinian conflict but that "hasn't been going that well—not a lot of progress has been made."
He said that Australia could recognize a Palestinian Authority capital in East Jerusalem as well as an Israeli capital in West Jerusalem.
"When sensible suggestions are put forward that are consistent with your policy and, in this case, pursuing a two-state solution, Australia should be open-minded to this, and I am open-minded to this," he said, according to News.com.au.
Morrison is an evangelical Christian but denied those views had played a part in his comments, saying that "my faith and religion has nothing to do with this decision."
His comments have endangered a landmark grain trade deal between Canberra and Jakarta that took eight years to reach and would open Indonesian markets to Australian grain producers.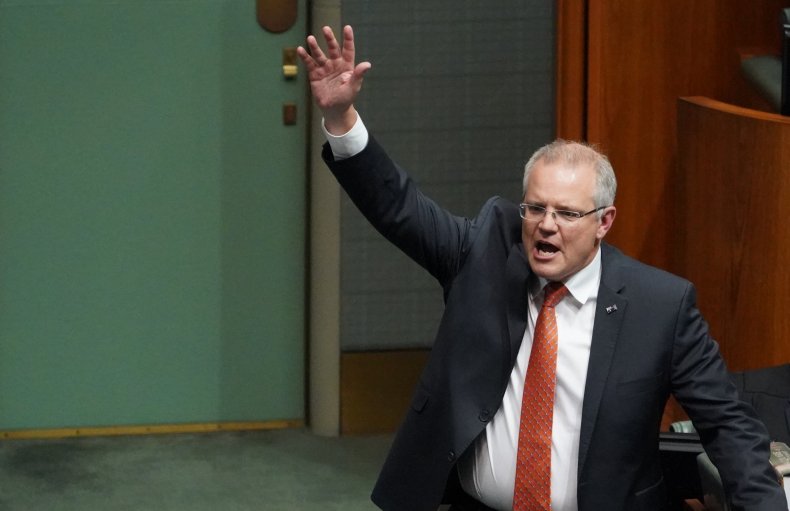 Indonesia's foreign minister, Retno Marsudi, has been "bombarding" her Australian counterpart, Marise Payne, with messages of concern over the proposal, Australia's ABC News reported.
"Indonesia asks Australia and other countries to support peace talks…and not take steps that would threaten that peace process and stability of world security," Marsudi told a press conference, according to Reuters.
A key foreign policy priority for Indonesia, the world's most populous Muslim country, is support for a Palestinian state.
Thousands protested in the country following President Donald Trump's decision to move the U.S. Embassy from Tel Aviv to Jerusalem.
The September trade deal between Morrison and Indonesian President Joko Widodo was seen as a bulwark against the growing influence of China in the South China Sea.
But ABC reported that foreign ministers from both governments were holding talks in Jakarta on Tuesday and that the trade deal, which has not yet been finalized, may be suspended.
The Palestinian Authority's delegation to Australia said in a statement: "The short-term political gain [of moving the Australian Embassy] would surely be outweighed by the detriment both to Australia's international standing and in its relations with Arab and Muslim-majority countries and the international community more broadly," The Guardian reported.
Critics of Morrison say his proposal is a move to sway the fortunes of a former envoy to Israel, Dave Sharma, who is running for a crucial parliamentary seat in a Jewish area of Sydney, where he is trailing in opinion polls.
If Sharma loses, it would end Morrison's one-seat parliamentary majority and endanger his tenuous premiership, which has held only since August after he ousted Malcolm Turnbull.
The opposition Labour Party's foreign policy spokeswoman, Penny Wong, said, "Scott Morrison is now so desperate to hang on to his job, he is prepared to say anything if he thinks it will win him a few more votes, even at the cost of Australia's national interest."