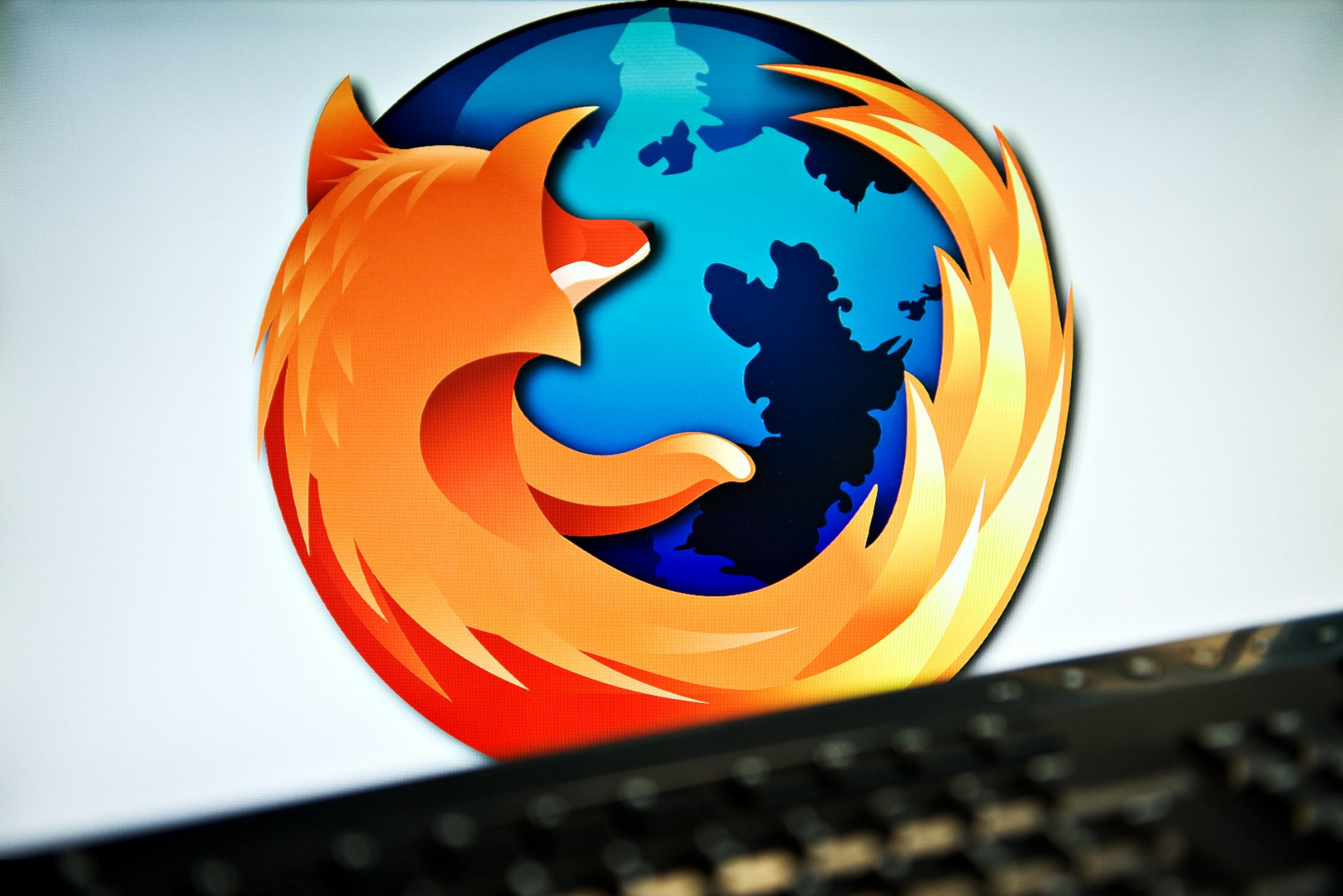 Mozilla has unveiled its new "incredibly fast and smooth" Firefox Quantum browser, offering features that could see the open-sourced technology compete with Google Chrome.
Firefox Quantum was launched on Tuesday, November 14, and is available for download on Android, iOS, Linux, Mac and Windows operating systems. It comes 13 years after Mozilla released its first Firefox browser and represents the "biggest update" of the software since its inception.
Mark Mayo, senior vice president of Firefox, said Firefox Quantum is over twice as fast as its predecessor, which was launched six months ago, and uses 30 percent less computer memory than the Chrome browser.
"If you go and install it right now, you'll immediately notice the difference, accompanied by a feeling of mild euphoria," Mayo said in a blogpost introducing Firefox Quantum. "The first thing you'll notice is the speed. The second thing you'll notice is the new User Interface (UI)."
The new Photon UI is designed to work on any device, with its goal to "modernize and unify" the Firefox experience while taking advantage of the new speeds.
Other new features include a built-in screenshot capturing tool, the addition of an extension for Pocket Recommendations and new privacy measures that allow for "truly private browsing with tracking protection."
While Google may be weary of this renewed competition to Chrome, the technology giant benefits from Firefox Quantum as its search engine replaces Yahoo as the default search engine for the browser.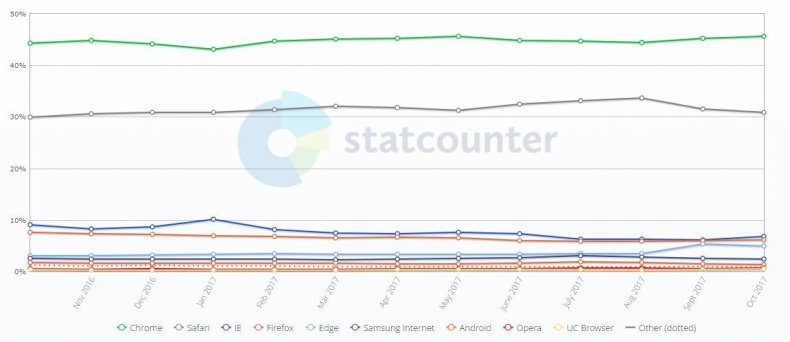 Firefox currently lags behind Chrome, Safari and Internet Explorer in the United States, accounting for only 6 percent of the browser market share. Seven years ago, Firefox was second only to Internet Explorer, with around one third of the market share.
Read more: Over 500 million PCs are secretly mining cryptocurrency, researchers reveal
Mozilla will hope Firefox Quantum will allow it to regain the ground it lost in recent years. One of the most significant challenges of recapturing this market share is that Chrome is the default browser for Android devices, Safari is the default browser for Mac and iOS devices, and Microsoft Edge is the default browser for new versions of Windows.
Firefox was once the go-to alternative browser. However, in recent years Chrome has taken on this role following a range of security issues with Mozilla's browser, as well as slower browsing speeds.
Doubling its speed makes Firefox as fast as Chrome, while the fact Firefox Quantum uses less memory addresses one of the biggest complaints internet users have with Chrome.
"[Firefox Quantum allows you to] surf a ton of pages, open a zillion tabs, all guilt free because Firefox Quantum uses less memory than the competition," Mayo said. "Your computer will thank you."