Why MPs are Fighting for Cannabis to be Legalized in U.K.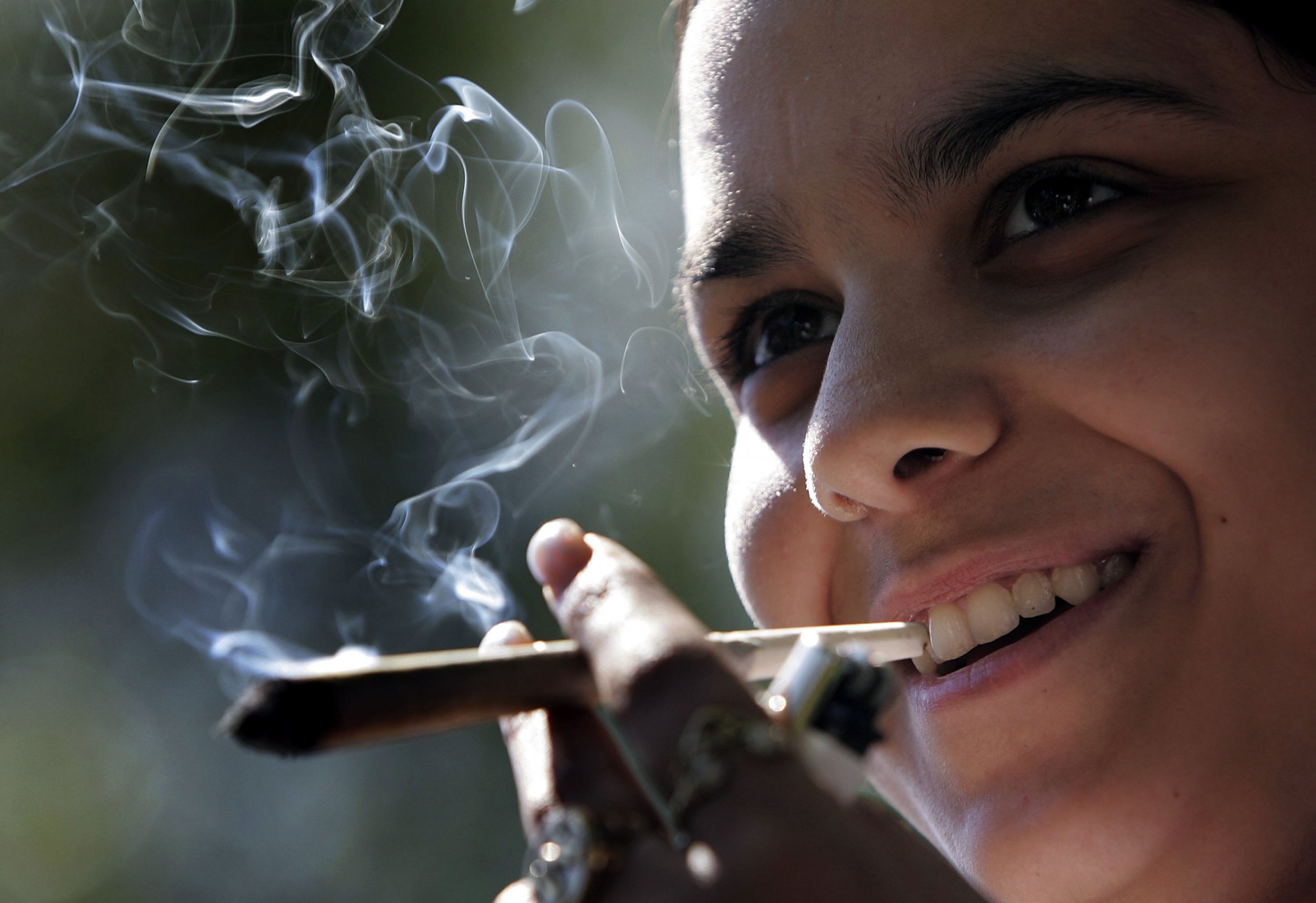 Cannabis should be made legal for medicinal purposes, say a cross-party group of U.K. MPs.
The All Party Parliamentary Group on Drug Policy Reform says that clear evidence from a seven-month study shows the drug can play a therapeutic role for individuals with certain conditions—including chronic pain and anxiety.
Politicians are calling on the government to make cannabis available over the counter to prescription-holders, a move they say would prevent tens of thousands of people from breaking the law. They also want the act of sufferers growing small amounts of the plant at home, for their own purposes, to be decriminalized.
The inquiry heard evidence from 623 patients, representatives of the medical professions and people who have led the legal regulation of medical cannabis in other countries.
But the Home Office says there are no plans to legalize cannabis as it considers it a "harmful" drug that can "damage people's mental and physical health."
Under current laws in England and Wales, cannabis is not recognised as having any therapeutic value and anyone using the drug, even for medical reasons, could be charged for possession.
The NHS warns that cannabis use carries a number of risks, such as impairing the ability to drive as well as causing harm to lungs if smoked and harm to mental health, fertility or unborn babies.
But the cross-party group say the drug, if used responsibly, should fall under the same category as steroids and sedatives.
Baroness Molly Meacher, co-chair of the All Party Parliamentary Group, told Sky News: "Cannabis works as a medicine for a number of medical conditions. The evidence has been strong enough to persuade a growing number of countries and U.S. states to legalize access to medical cannabis.
"Against this background, the UK scheduling of cannabis as a substance that has no medical value is irrational."
A Home Office spokesman tells Newsweek : "There is a substantial body of scientific and medical evidence to show that cannabis is a harmful drug which can damage people's mental and physical health.
"It is important that medicines are thoroughly trialled to ensure they meet rigorous standards before being placed on the market.
"There is a clear regime in place, administered by the Medicines and Healthcare Products Regulatory Agency, to enable medicines, including those containing controlled drugs, to be developed."
Why MPs are Fighting for Cannabis to be Legalized in U.K. | World