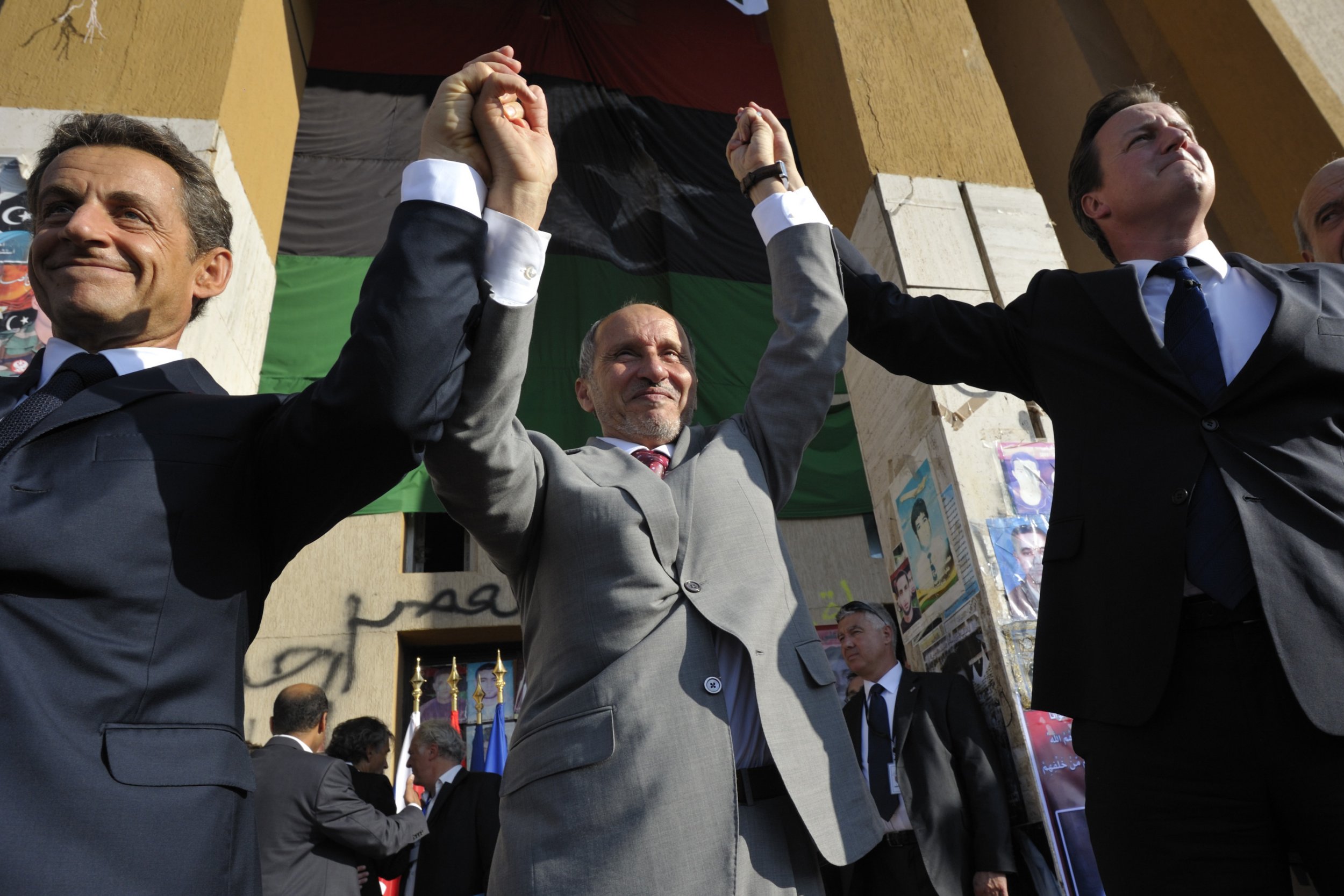 British military intervention in Libya had no coherent strategy and ultimately contributed to the growth of the Islamic State militant group (ISIS) in North Africa, according to a parliamentary report.
The Foreign Affairs Committee report , published on Thursday, criticized former British Prime Minister David Cameron , saying that he was "ultimately responsible for the failure to develop a coherent Libya strategy."
The report also said that international efforts must now turn to supporting the United Nations-backed Government of National Accord (GNA) in Libya or face the prospect of further "political fragmentation, internecine violence, economic collapse and even more human suffering."
The U.K. and France, under former French President Nicolas Sarkozy, led an international coalition that launched airstrikes and missile strikes against the forces of late Libyan leader Muammar el-Qaddafi in March 2011. Qaddafi had threatened to attack the city of Benghazi, which was held by rebels at the time, but was quickly toppled by rebel militias following international intervention. The parliamentary report stated that the government took elements of Qaddafi's rhetoric "at face value" and failed to see that the threat to civilians in Benghazi was "grossly overstated."
Since Qaddafi's death, Libya has descended into a political vacuum and witnessed the growth of armed militias and extremist groups, including ISIS . The U.N.-backed GNA was tentatively formed in December 2015 following a period where the country had two rival governments, in Tripoli and the eastern city of Tobruk, but the GNA is still struggling to gain backing from all sides.
ISIS has established a base in the coastal city of Sirte, although it has come under increasing pressure in recent weeks from Libyan government forces, backed by U.S. airstrikes. The group is thought to have several thousand fighters in Libya.
The British government failed to identify the possibility that extremist groups might take advantage of the vacuum left after Qaddafi's toppling, according to the report. "The possibility that militant extremist groups would attempt to benefit from the rebellion should not have been the preserve of hindsight," the committee said.
The British Foreign Office defended the intervention as an internationally backed decision and said that Qaddafi was "unpredictable" and has the "means and motivation" to carry out his threats towards civilians. "After four decades of Qaddafi misrule, Libya undoubtedly faces huge challenges. The U.K. will continue to play a leading role within the international community to support the internationally recognised Libyan Government of National Accord," said a Foreign Office spokesman.