Mr. Buddhism Inc.: Shaolin Temple's Shi Yongxin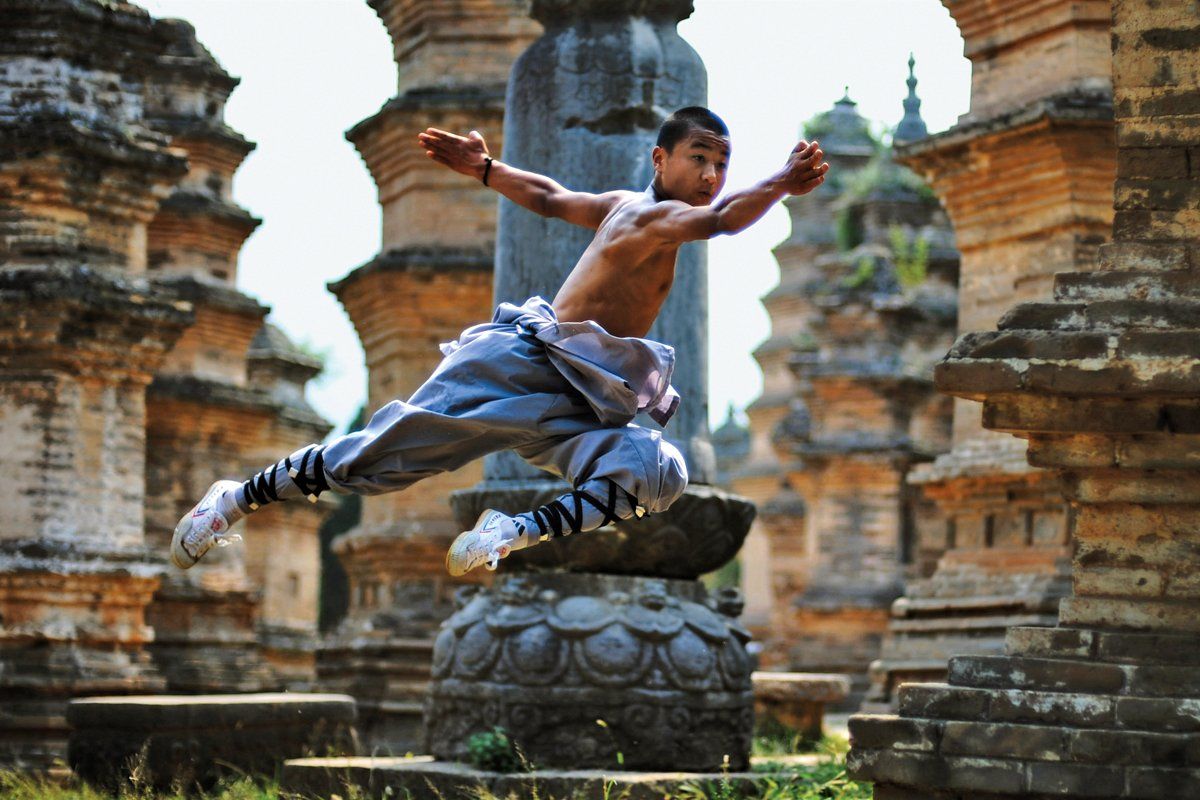 The Shaolin monastery—the birthplace of kung fu, immortalized by scores of martial-arts movies and the adulation of the Wu-Tang Clan—is run by the Abbot Shi Yongxin, a portly apparatchik with a flair for the spectacular. Since his appointment to the post in 1999, the abbot has built Shaolin into a multibillion-dollar brand, sending disciples to perform in Las Vegas and attracting more than 2 million visitors in 2010. Henry Kissinger and Vladimir Putin have visited (in 2005 and 2006, respectively). Shaquille O'Neal dropped by in 2009 and wrote in his blog that the trip made him feel "Buddha Blessed."
Shi straddles many of China's dichotomies: the sacred and the profane, the modern and the ancient, the party and the people. He is a portrait of success in modern China, standing at the intersection of the Communist Party's control of both business and religion. Some see him as a brilliant visionary keeping the martial-arts tradition alive; others claim he's a party huckster who has accepted millions in "gifts" and makes money by charging up to $14,000 for the right to burn incense in the sacred grounds of the temple. Shi has denied these allegations, but he continues to inspire both vitriol and adulation. In 2009 Shaolin's website was hacked to display the message "Shaolin evildoer Shi Yongxin, go to hell." Last March, as a delegate to China's rubber-stamp Parliament, Shi made news by showing up in yellow robes, holding an iPad.
In an interview with Newsweek last year, Shi revealed little of the worldly touches that his detractors say dominate his thinking. Instead, he described himself as a simple monk carrying out his duty to enlighten the world about the compassion and harmony of Shaolin. "Us monks in temple, it's like being in a family," he said in his office, which was inordinately chilly despite the warm May day outside. "It's all provided. Food, clothes, places to live. Every month we just get 200 to 400 renminbi [$30–$60] of pocket money. All of the bigger things, like cars, belong to the group. We basically don't have personal possessions."
The Shaolin temple was first built in A.D. 495 in central China and soon developed into a major pilgrimage site. Legend has it that the monk Bodhidharma founded the Zen school of Buddhism in the mountains near Shaolin, crossing a river on a reed and spending nine years facing a wall in silent contemplation. Shaolin now sits at the center of an ecosystem of tens of thousands of martial-arts students and monks. "There's nothing here I don't like," says Shi Yanti, a monk in his late 20s who has been at the temple for 10 years. "The city with the cars is very chaotic."
The temple also houses Americans; Niki Sligar, from Las Vegas, spent more than seven years training there. "The foreigners who come here, they want to believe the fantasy and legend, but there's a guy on every corner trying to sell you beads. It's very commercial and getting more so by the day," she said.
Others echo the sentiment that the temple may be skewing toward the profane. "Shaolin is a source of pride [for China], but it's not a source of religious epiphany," says Gareth Fisher, an expert on Chinese Buddhism at Syracuse University.
In 2009 the temple contemplated an IPO, a bold move for a natural treasure, yet the abbot says he does not see himself as a businessman. "Shaolin is just a temple; I've never thought about how to link it up with branding," he said. On a trip to the U.S. for the 2011 Shaolin Summit of North America, he visited New York, Los Angeles, and Washington, D.C. "I fly economy. I'm used to it," he said peacefully. Despite widespread reporting in the Chinese media that Shi has an M.B.A., including a 2010 interview with the Guangzhou Daily where he was quoted saying, "I studied for an M.B.A. in order to assimilate some good modern enterprise management techniques into the management of the temple," Shi said that the reports were false. "That's what they say online," he said.
In a country where grassroots opinion plays a surprisingly large role in unseating public figures, Shi has had to deal with rumors about his alleged worldliness. One of the most pernicious claims is that Shi was caught visiting prostitutes in May 2011, and that a temple spokesman had claimed Shi met the women in order to enlighten them. About the scandal, Shi said, "it's impossible for someone who's been a monk for decades to have this thing happen." Wang Yumin, a former travel agent who runs the temple's foreign-affairs office, said the prostitution rumors were "delusional," adding, "According to Buddhism, people who speak delusions will get their reckoning."
Shi grew up in a little farming village in the poor province of Anhui, his martial-arts talents apparent from a young age. He joined the temple in his teens and quickly rose through the ranks, directing the temple's management committee by age 22 and leading the monks on a martial-arts tour throughout China two years later. In the early 1990s, he became a local government representative; he stresses that he is not a party member because "party members can't have religion," but that on a whole, his people are "very approving of government policies."
His temple, like all legal religious organizations in China, is overseen by the State Administration for Religious Affairs (SARA). "Every year we have meetings with the provincial government and representatives from different religious groups, and everyone is very satisfied with the government's policy towards religion," Shi said. After the prostitute rumors, SARA released a statement: "We seriously condemn the rumor since it was not only defamation of Shi himself, but also harmed the image of the famous shrine and even the reputation of Chinese Buddhism."
In October 2011 a second claim emerged, apparently from a former Shaolin disciple, that the abbot had a mistress and a child living in Germany, as well as a whopping $3 billion stashed away in a foreign bank. The temple called the allegations "pie-in-the-sky, fabricated, maliciously invented slander," and online discussion of the mistress was censored in the Chinese media. In October, Shaolin offered a reward of almost $8,000 to help find the rumor's source.
The abbot is probably the only nondissident Chinese who receives better press in English than in Mandarin. "What would the world look like politically and morally if nearly everyone adopted the Shaolin Kung Fu lifestyle?" asked martial artist Stacey Nemour in a particularly glowing Huffington Post interview with the abbot in June 2011. "The world would be more beautiful," responds Shi. "The world would be more peaceful, more perfect."
In China, netizens are inundated with tales of officials earning salaries of $1,000 a month (a relatively hefty sum in the country), sending their kids to expensive boarding schools abroad, and buying luxury apartments for their mistresses. So Chinese journalists tend to either marvel at or view skeptically the idea that Shi is someone who has access to so much power but says he is immune to its lures. Coupled with Shi's emergence as a public figure, but not one high enough in the government to be fully protected, it's led to ongoing fascination and rumormongering about the abbot among China's newspapers and netizens. "We don't like receiving media interviews," the abbot said. "I find them annoying. They raise a lot of boring questions." When interviewed, Shi would rather talk about Buddhism. "The goal of kung fu is to build peace," he said. "After you learn Shaolin kung fu, [you know] it's about defense. First defend and then attack."
Isaac Stone Fish, a former member of Newsweek's Beijing bureau, is an associate editor at Foreign Policy magazine in Washington, D.C.