'Mr Robot' Season 4 Release Date, Cast, Trailer, Plot: Everything You Need to Know About the Final Season
Mr. Robot is coming back to USA Network for a 13-episode Season 4 that will bring the show to an end. The final season of the show will see all the cast reassemble for a plot that leads up to the final showdown between Elliot (played by Rami Malek) and Whiterose (BD Wong).
USA has also released a Season 4 trailer that teases a number of details of the final batch of episodes from Mr. Robot. Here's what has been revealed so far about the release date, cast, trailer and plot of the final season of the cybersecurity drama.
When Does Mr. Robot Season 4 Air?
From Sunday, October 6, episodes of Mr. Robot Season 4 will air weekly on Sundays at 10 p.m. on the USA Network. This final season will have 13 episodes, an upgrade from the 10 episodes each previous season has had.
For those who want to stream the episodes online, each will be available on Amazon Prime Video the day after airing on USA. Amazon is also streaming the previous three seasons for those who want to recap the series for themselves.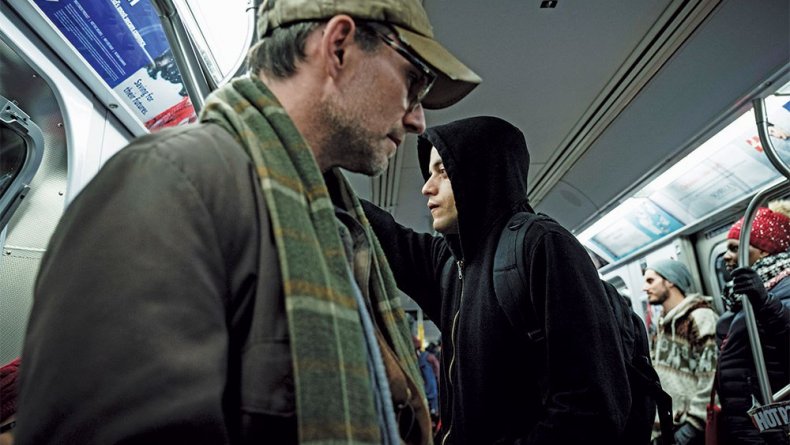 Who is in the Cast of Mr. Robot Season 4?
Rami Malek with be back to lead the cast, with Christian Slater and Carly Chaikin back as Mr. Robot and Darlene respectively. Other returning actors include Portia Doubleday, Martin Wallström, Michael Cristofer and Grace Gummer, with BD Wong back as villain Whiterose.
The Season 4 cast will also have a new face in Janice (Ashlie Atkinson), described in a character bio as "a chatty taxidermist with a peculiar sense of humor."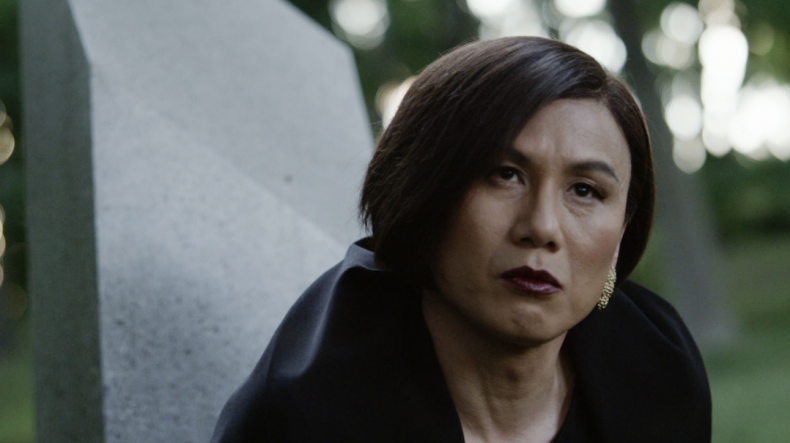 What Will Happen in Mr. Robot Season 4?
Set during the holiday season of 2015, the Season 4 plot will "definitely question the morality of Elliot and what he's done" according to an interview show creator Sam Esmail did with Entertainment Weekly.
He also teased that the final season of the USA and Amazon Prime show will have a renewed focus, saying: "Obviously, the whole series was set out to take down these sort of puppet masters from the beginning, but along the way, it's been kind of foggy to exactly who that is and who specifically is pulling the strings. And now at the end of Season 3 and as we go into Season 4, all that is crystalized to Whiterose. So, yes, the directive hasn't been clearer than it has been as we go into this season, that Whiterose is the ultimate target.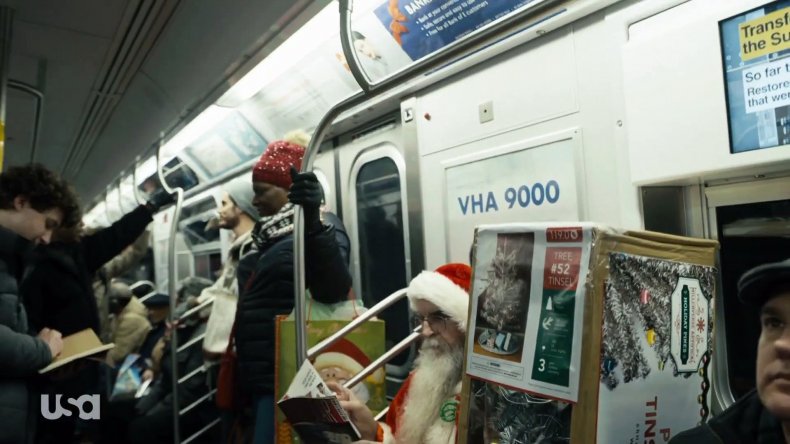 Is There a Trailer for Mr. Robot?
Amazon and USA have released a number of sneak previews of the new season. The most revealing of these is titled "A Showdown Between Elliot & Whiterose," which sees the former say: "If we let this go, Whiterose will destroy this world… By next week, we'll be dead."
Another, titled "Back to Work," set to a version of "Silent Night," teases the festive setting of the season and sees Mr. Robot and Elliot talking by a campfire. The latter says: "You go down this path it'll never end, there'll always be something else. Another symbol to destroy, more people to save. This is an endless war. What you're about to do is crossing a line," to which Elliot replies, "it's a little late for that don't you think?"
Fans can find out what these cryptic messages mean when Mr. Robot returns for Season 4.
Mr. Robot Season 4 airs Sundays at 10 p.m. ET and Mondays on Amazon Prime.