'Mr. Robot' Season 4 Release Date: Everything We Know Before Show Ends
Critically acclaimed series Mr. Robot is slated to conclude its successful run after Season 4. USA Network announced Wednesday the hacker drama show's final run will air in 2019.
"From the beginning, Mr. Robot proved to be a show unlike any other on television, capturing the zeitgeist of our modern times with a unique point of view and definitive vision," Chris McCumber, president of USA Network, said in a statement Wednesday. "Working with Sam [Esmail] and the entire cast and crew has been nothing short of incredible—and we can't wait to reveal the complete Mr. Robot story."
Mr. Robot first aired on USA Network in June 2015. Its arrival catapulted its star, Rami Malek, into a household name. With this announcement in mind, here's everything worth knowing ahead of the show's Season 4 premiere.
Release Date
At this time, Season 4 of the popular series does not have an official release date. The USA Network, however, guarantees it will be back sometime in 2019. In the meantime, fans can catch up on Season 3 via USA Network's website and through its respective app.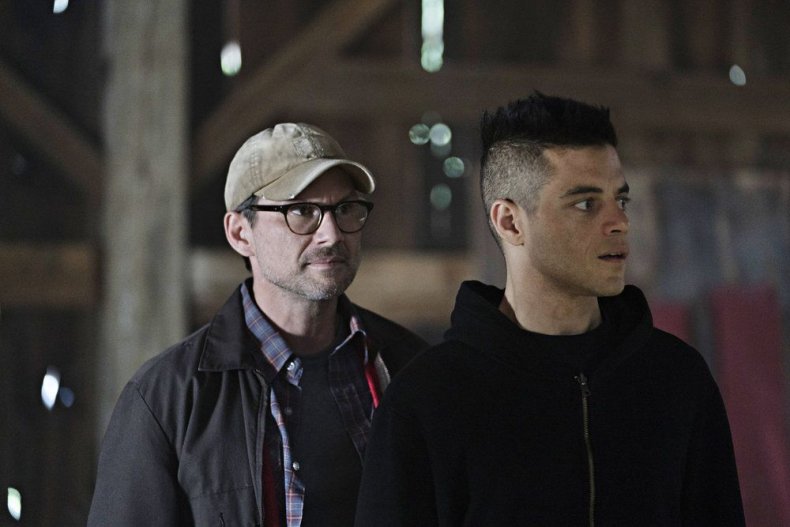 Why It's Ending
Mr. Robot has garnered a large fanbase, critical recognition and multiple awards since its 2015 debut. Despite this success, showrunner Sam Esmail believes the time to wrap Elliot Alderson's (Malek) final chapter is now.
"When I first created the world of Mr. Robot, I thought it would be a niche television series with a small, cult following," Esmail said in a statement Wednesday. "Over the past three years, it has become so much more, and I am continually humbled by the show's recognition and by the amazing cast and crew that work tirelessly to help bring my vision to life."
Esmail elaborated further. He explained why he aims to conclude Mr. Robot after Season 4, saying: "Since day one, I've been building toward one conclusion—and in breaking the next season of Mr. Robot, I have decided that conclusion is finally here. Everyone on the creative team, including the amazing people at USA and UCP, didn't want to say goodbye, but we ultimately have too much respect for Elliot's journey to extend past its inevitable ending."
Esmail additionally took to Twitter on Wednesday to express his gratitude to the show's devoted fanbase. In doing so, he tweeted, "It's going to be sad to say goodbye to Mr. Robot, but it'll be sadder to say goodbye to all the fans. Thanks for hanging with us throughout the years and cannot wait to share the conclusion with all of you."
Where Will The Show Pickup?
Mr. Robot follows a computer programmer named Elliot. He works as a cybersecurity engineer by day, but he's a hacker by night. He's asked to join an organization that consists of avid hackers who aim to take down corporate America. By working with the group, he would additionally be tasked with working against the company that supplied him with his salaried position.
According to the USA Network, Season 4 is slated to pick up right where Season 3 concluded. In a brief summary via USA's website, the cable network said the final season will explore "the pros and cons of Elliot hitting 'send' on the email that could reverse 5/9."