MrBeast Riddle That Supposedly Cost $250,000 and Months of Work Was Solved in 8 Hours
Jimmy "MrBeast" Donaldson took over the internet Thursday afternoon, when he launched an intricate web scavenger hunt in which the sole winner would earn $100,000 and a video appearance for their efforts. What was billed as "the world's hardest riddle," however, didn't necessarily live up to its name. The contest started at 4 p.m. EDT and wrapped up around midnight, in a somewhat anticlimactic end to an otherwise enjoyable search.
Over the past few days, MrBeast had been hyping his riddle on social media, suggesting it took 100 days and $250,000 to construct what Donaldson thought would be the hardest riddle the internet has ever seen. It began with an unlisted clip on his YouTube channel which managed to accumulate more than 1.2 million views over a handful of hours and kicked off a quest that spread across Discords and subreddits.
While the 27-step procedure was very accessible in that it could technically be solved on any device with a moderately competent web browser, the solutions behind these given steps grew increasingly obtuse. Just about everyone could engage with the first few tasks, which involved time sinks like finding a working link among a sea of broken ones, watching a six-minute video of Donaldson eating cereal and decoding basic morse code. The challenges grew substantially more complicated by Step 7, which introduced a digital mobile phone where players could dial specific numbers and receive riddle-focused fake texts from Beast along the way.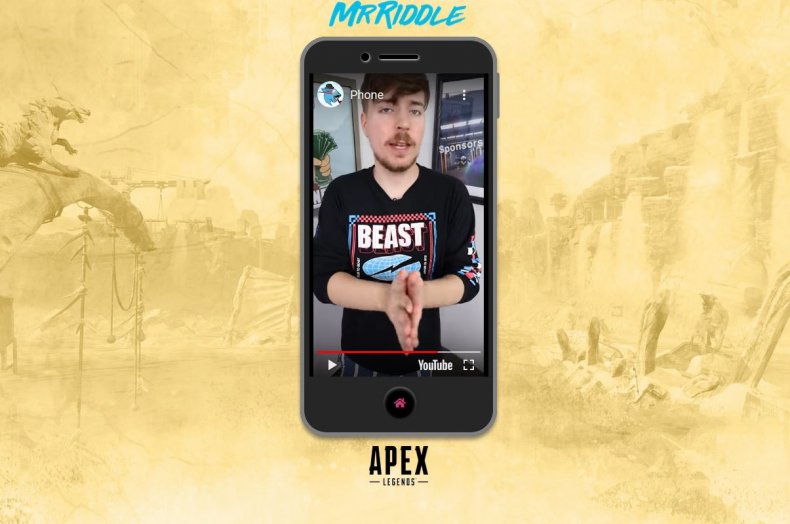 Perhaps the most difficult part of the riddle was Step 8, which took players to https://www.mrriddle.com/qrjustgettingstarted/, featuring a screen with hundreds of QR codes and only one with a working link. To make matters even more complicated, the correct code would be assigned randomly, making it impossible for hunters to pinpoint a precise solution to the puzzle through traditional means. It's presumed this step in particular is a big part of the reason MrBeast thought his riddle would be so impossible to solve.
But the intrigue was quickly hampered by coders on the case who managed to craft a script to do the scanning automatically. While it might take a few minutes for the directive to work through the multitude of failed attempts, that seemingly ludicrous prospect became a non-factor in relatively short order.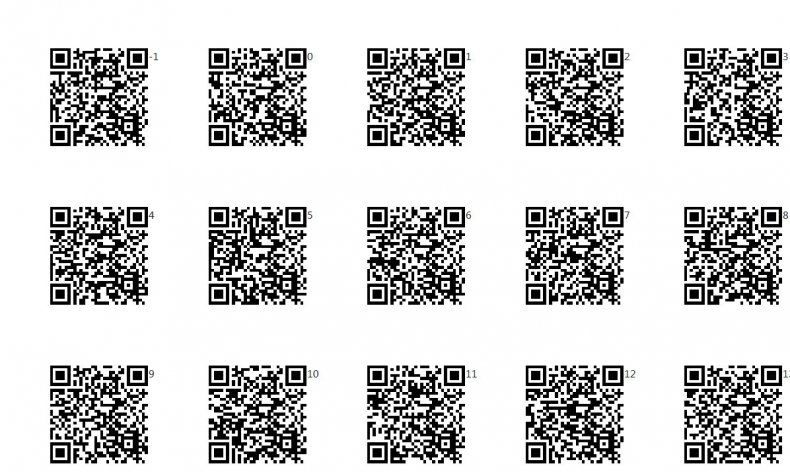 This discovery and others prompted Beast to tweet, "this is going faster than I thought it would because every time someone solves a step, they share it." That communal attitude continued into the late hours of the night, as participants uncovered more digital phone numbers, completed Apex Legends character quips and even played a broken Flappy Bird clone all the way to level 100.
But, as inventive as the steps were, they were no match for one winner who has yet to be officially announced by the YouTuber. At around 11:50 p.m. EDT, the contest was closed, but more announcements are sure to follow. Many of the contest pages are still live at the time of writing, and most of the steps are catalogued in this guide by Pkpoe98 on reddit. Some of the seps appear to be a little glitchy or broken, but it's still possible to get a solid sense of what the riddle was like nonetheless.
In the hours after the riddle was solved, Newsweek also reached out to MrBeast to discuss the impact of his riddle. "The riddle went great," Donaldson told us via Twitter. "It genuinely looks like a lot of people had fun which was the goal. To be honest, I was surprised how much people shared tips. I thought that once they got past a certain point they'd be secretive but everyone was sharing everything."
On the subject of how quickly the solution was found, Beast was simultaneously thoughtful and amazed. "Like every time you do something new you'll always learn things that could have gone better. All in all I think it went well, though," he mused. "It was 10,000 percent solved faster then I thought. I genuinely thought it'd take a week, but I didn't think literally groups of hundreds of people would work together."
And, of course, the YouTuber assured us he's "100 percent doing another one in the future."
What did you think of the MrBeast riddle? Did you stop at any specific step? Tell us in the comments section!
Updated 7/31/2020, 9:47 a.m. EDT: This headline was updated to reflect that the actual cost of MrBeast's has not been confirmed.
Updated 7/31/2020, 11:55 a.m. EDT A statement from MrBeast was added.