There's a chance that former Bachelorette Kaitlyn Bristowe won't be dancing on Monday night's episode of Dancing With the Stars. Though she's ready to go in the case of an all-clear, Bristowe's ankle injury still doesn't have a formal diagnosis.
The Dancing With the Stars celebrity—who had the top scores last week—nearly didn't take the floor with her rendition of "I Hope You Dance," a foxtrot set to the Lee Ann Womack song. It's all because of her hurt ankle, which, at least on Sunday, Bristowe revealed was still painful.
Apparently, Bristowe had an MRI this week—as of Monday morning, though, she's still waiting for the results. Fans know she's gearing up to dance for the show's "Disney Night" on Monday, which is just hours away. While Bristowe has learned this week's dance—she'll be embodying Moana for the Disney theme—there's a chance she'll be pulled from the lineup last minute if the MRI results come back negative.
On Monday, Bristowe told Good Morning America she expects to have the results today.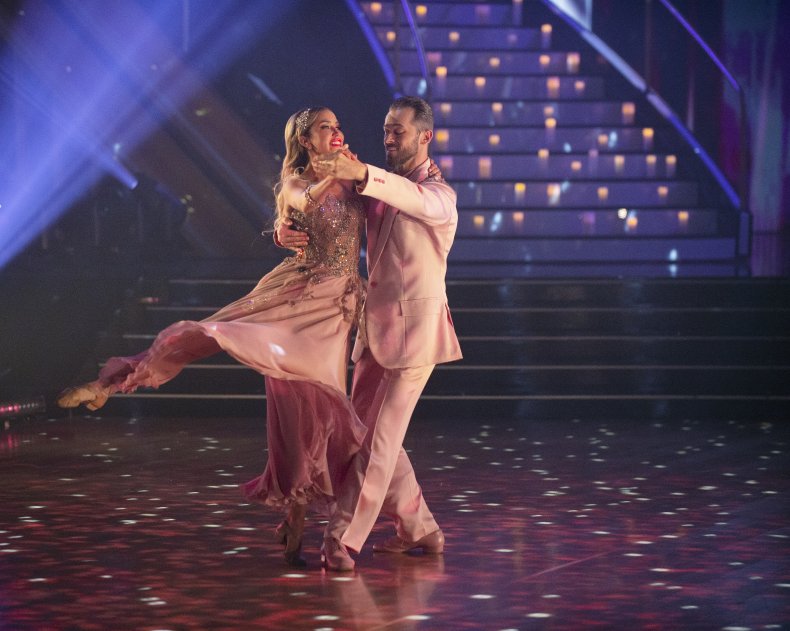 "I've been doing a lot of physical therapy, just certain stretches, we do icing, we do taping," Bristowe said. "We do everything possible and elevating it when I'm not dancing."
The ankle injury has affected Bristowe just two weeks in. If she had to quit the competition, it wouldn't be the first time a dance injury forced a celebrity to step back. Last season, fans saw model Christie Brinkley replaced by her daughter, Sailor Brinkley-Cook, when the mother broke her wrist during rehearsal.
The length of the season ahead does have Bristowe nervous. "If I'm thinking positively and long-term being here for a while, it's a little scary to think I'm going to have to nurse this thing the whole way through, but I'm trying to stay positive and go day by day," she said. "But it's definitely worrying me a little bit."
There is good news, though. Bristowe's theme of Moana may make things a lot easier for her. "Luckily, Moana is a little barefoot wonder and she can dance in bare feet, which helps my ankle," she said. That means the costume and actual dance may be supportive of Bristowe's injury. While she admitted she's nervous about the dance, it appears there's hope.
Bristowe has been honest about her injury with fans on social media, too. "Not gonna lie. It's been a tough week," she wrote in an Instagram caption on Sunday. "Ankle is still so sore which has really put a damper on rehearsing. No MRI results as of this minute, which has been mentally draining too. So we are going to need those votes tomorrow night!! OK?"
You can tune into Dancing With the Stars's Disney-themed episode Monday night at 8 p.m. ET on ABC.