'Mrs. America' Season 2: Will There Be Another Season of the Cate Blanchett Hulu Show?
Hulu will air Mrs. America's ninth and final episode on Wednesday, May 27, which takes the story of Phyllis Schlafly (played by Cate Blanchett) up to the election of Ronald Reagan in 1980. As Schafly died in 2016, and many of the other main characters in the series are still alive, it seems that there is plenty of story that the FX show could put into Mrs. America Season 2.
However, it seems unlikely that the series will be back for Season 2, at least with the same cast. Hulu is billing the show as a limited miniseries, meaning that they are expecting the show to be a self-contained single series.
Showrunner Dahvi Waller also hinted in a Vanity Fair interview that the show was only able to get its all-star cast, which includes Cate Blanchett, Rose Byrne and Sarah Paulson, due to the show being a miniseries. She said: "I don't know that we would have been lucky enough to get the cast that we were lucky to get if it weren't a limited series. That's the great thing about limited: you can get actors who can't commit to five years."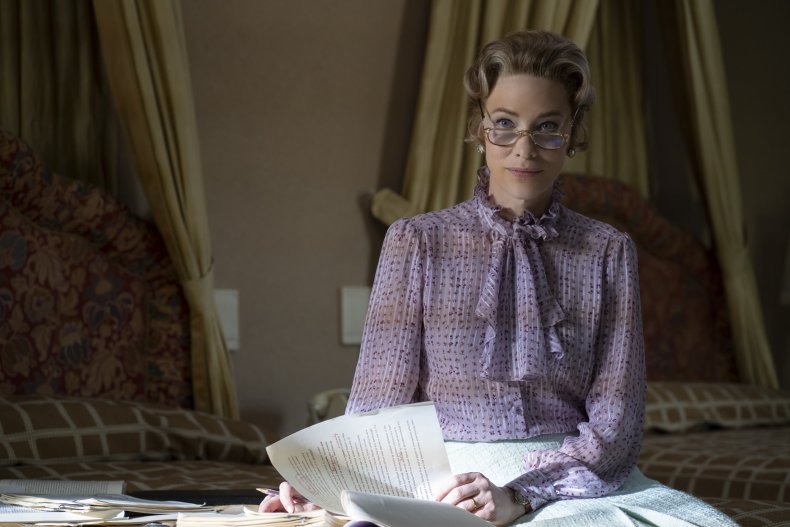 However, this does not mean that the show could not return for Season 2 with a Crown-style recast that sees characters like Schlafly, Gloria Steinem (Rose Byrne) and Shirley Chisholm (Uzo Aduba) played by new, older actors.
Asked about the potential of a Season 2 by Vanity Fair, Waller said: "You just never know...Fargo was supposed to be a limited series, and now it's on season four. There's definitely more story to be told." Fargo is not the only limited series to be renewed for more seasons. Big Little Lies on HBO also ended up with a second season despite an even starrier cast than Mrs. America.
However, the main story that Mrs. America is telling, the story of the fight to get the Equal Rights Amendment ratified by Congress, is pretty much over by 1980 when Season 1 of the FX show ends. The amendment had to be ratified by 1979, at which point it was three states short. This deadline was extended to 1982, but no new ratifications took place during that time.
However, Schlafly became only more prominent in the 1980s, as the election of Reagan led to a rise of conservatism in the U.S., so the FX/Hulu show could tell the story of those years in a potential Season 2.
Mrs. America Season 1 is streaming now on Hulu.