Thousands of children have traveled north from Central America, with their mothers when they could, and alone when they could not, to flee gang-sponsored violence in their countries. They made their way to the southwest border of the United States, knocking on our golden door, seeking protection.
The numbers have varied year-to-year, up and down, with a high of 68,541 unaccompanied children under the age of 18 apprehended by Customs and Border Patrol (CBP) agents at the United States-Mexico border during federal fiscal year (FFY) 2014.
Most recently, during the first six months of FFY 2018 (October 1, 2017 - March 31, 2018), there were 21,720 unaccompanied youth apprehended, compared to the 28,593 during the same period in FFY 2017. Most fled El Salvador, Guatemala, Honduras and then Mexico—from which fewer than one quarter (24%) originated.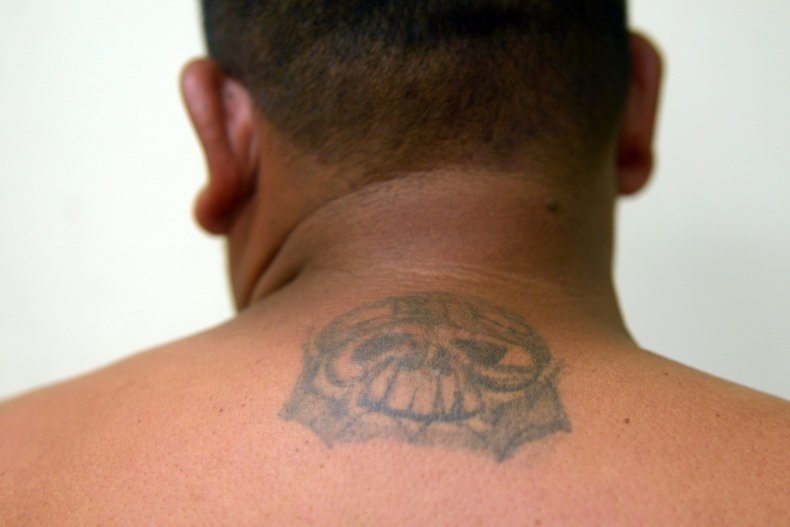 They did not come here to join Mara Salvatrucha, better known as MS-13, or other gangs. They traveled thousands of miles on foot or riding the roof of "la bestia" (the beast), fast-moving freight trains from which many fell and others were pushed. They came here, boys and girls alike, seeking refuge from conscription in gangs, sex trafficking, slavery, and war in their countries.
They came to the U.S. in search of economic opportunities and reunification with family members. They certainly did not come all this way, and under these circumstances, to join a gang in New York, California, Texas, Illinois or Florida.
Recently, a colleague, Michelle Brané with the Women's Refugee Commission, met Carlos, a 14-year-old from Honduras, at a shelter for unaccompanied children. Gangs started trying to recruit Carlos when he was eight years old. His mother did not want him to travel on his own because she did not want to be separated from him, but Carlos told her, "Don't you prefer talking to me on the phone over seeing me on a slab? Leaving is my only choice."
In President Trump's State of the Union speech in January, he said gang members "took advantage of glaring loopholes in our laws to enter the country as unaccompanied alien minors. I am calling on the Congress to finally close the deadly loopholes that have allowed MS-13 and other criminal gangs to break into our country."
Why do some people begrudge others the very things we want for our own children? What is it about a country founded upon the rule of law that characterizes federal statutes, U.S. Supreme Court (USSC) rulings, and federal consent decrees in which the U.S. government is a party, as "loopholes?"
These children who are fleeing violence in their countries need our help.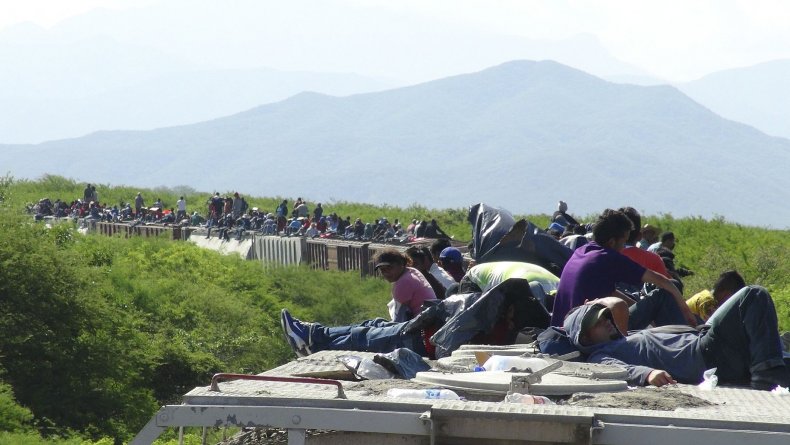 There are two federal statutes and one legal settlement that shape U.S. policy for the treatment and administrative processing of unaccompanied minors—children under the age of 18 who lack lawful immigration status in the U.S. and are without either a parent or legal guardian in the U.S. or without one who is available to provide care and physical custody.
These are the Homeland Security Act of 2002, the Trafficking Victims Protection Reauthorization Act of 2008, and the Flores Settlement Agreement of 1997, each one specifically designed in part to protect other parents' children. Last September, the Department of Justice issued both a legal opinion and a memorandum that would reverse both Congress' and the Court's clear and consistent commitment to these children.
I have worked in the fields of corrections and criminal justice, immigration and law enforcement my entire career. I have led five agencies in three states and two cities and opened the Office of Detention Policy and Planning at DHS headquarters in Washington, D.C.
Misstating the mission and the membership of violent gangs such as MS-13, which originated here, and suggesting youth who fled gang violence in Central America and Mexico now make up its membership in the U.S. does not help. Isolating youth targeted by gangs in their country and now in ours, is ill-advised.
Discouraging foreign-born youth from coming forward for assistance from law enforcement only serves to empower gangs such as MS-13. Misstating crime data is counterproductive. The fact is that immigrants are less likely to commit crimes and less likely to join gangs in the U.S. than U.S.-born individuals. Conflating unilateral immigration enforcement with advancing public safety does little to inform or improve upon important "what works" public policy decisions.
We can do better. We can honor our co-commitments to protecting children in need and preventing harm from those who present risk. Indeed, we must.
Dr. Dora Schriro is Commissioner at the CT Department of Emergency Services and Public Protection, former Senior Advisor to DHS Secretary Napolitano on ICE Detention and Removal and founding Director, ICE Office of Detention Policy and Planning.
The views expressed in this article are the author's own.​​