Court: MS-13 Cut Out Man's Heart as Trump Administration Promises to Go After Gang With Everything They've Got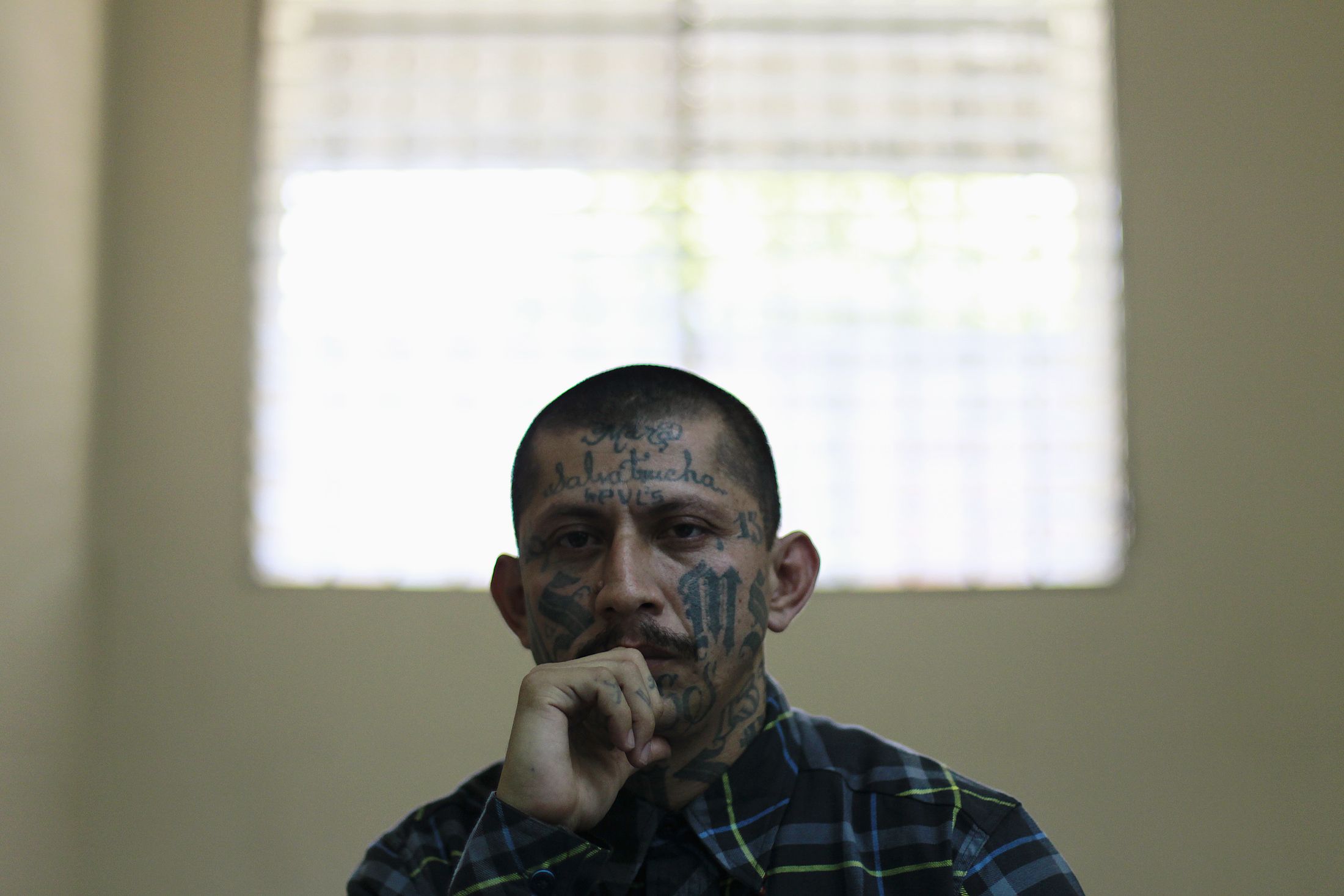 Updated | A pack of MS-13 gang members earlier this year plotted for two weeks to lure a man to a Maryland park so they could kill him and hide his body in the forest there; the gang members communicated via walkie-talkies as their victim arrived and a 19-year-old named Miguel "Timido" Angel Lopez-Abrego attacked the man, plunging a 15-inch knife into his chest, according to court papers released Wednesday.
The gang members stabbed the man—who police have not been able to identify—more than 100 times and cut off his head. Most gruesomely, "his heart had been excised from his chest and thrown into the grave," the court papers stated.
Lopez-Abrego was charged with murder Wednesday in a Montgomery County court.
The charges come as the Trump administration repeatedly highlights MS-13 violence in speeches by both President Donald Trump and Attorney General Jeff Sessions.
In a speech to law enforcement officers in July on Long Island, where the gang is responsible for a string of brutal killings, Trump said MS-13 is particularly violent.
"They don't like shooting people because it's too quick, it's too fast," Trump said. "They like to knife them and cut them and let them die slowly because that way it's more painful, and they enjoy watching that much more. These are animals."
And last month Sessions announced that federal prosecutors are now authorized to investigate the gang with all lawful tools, comparing the effort to the federal takedown of Prohibition-era mobster Al Capone.
"Not just our drug laws, but everything from RICO, [Racketeer Influenced and Corrupt Organizations Act,] to our tax laws to our firearms laws," Sessions said in an October 23 speech to the International Association of Chiefs of Police in Philadelphia. "Just like we took Al Capone off the streets with our tax laws, we will use whatever laws we have to get MS-13 off of our streets."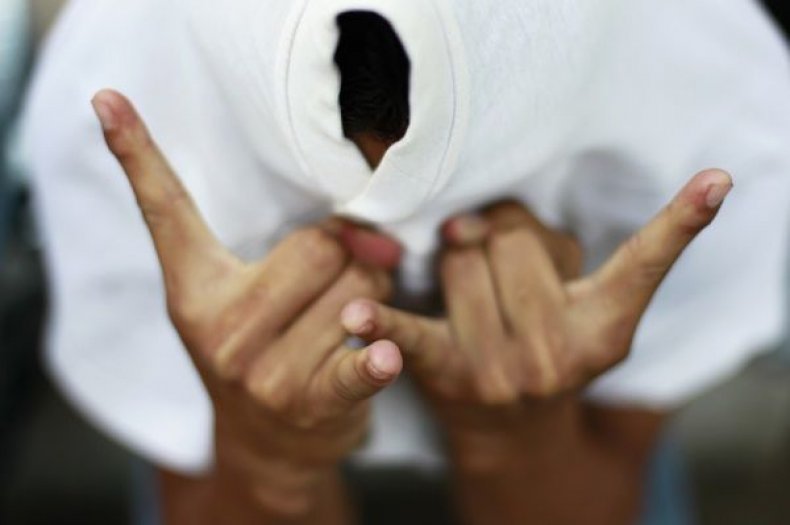 Sessions's focus on the gang has worried some local police leaders and civil rights advocates, who are concerned his tactics amount to racial profiling or that they will discourage undocumented immigrants from cooperating with investigators.
MS-13 has 10,000 members in the U.S. and 40,000 in Central America and is the only gang ever designated by the U.S. government as a "transnational criminal organization," federal prosecutors have said in court papers.
Gang members in the U.S. send money to gang leaders in El Salvador, who use the funds to buy weapons and cell phones and even legal services for incarcerated members, prosecutors have said. The gang leaders sometimes use the cellphones to "green light" the murder of MS-13 rivals or members cooperating with law enforcement—providing two possible reasons for the Maryland park murder, though authorities said no motive has yet been established.
The headlines on this story were updated to correctly state the legal status of the proceedings.