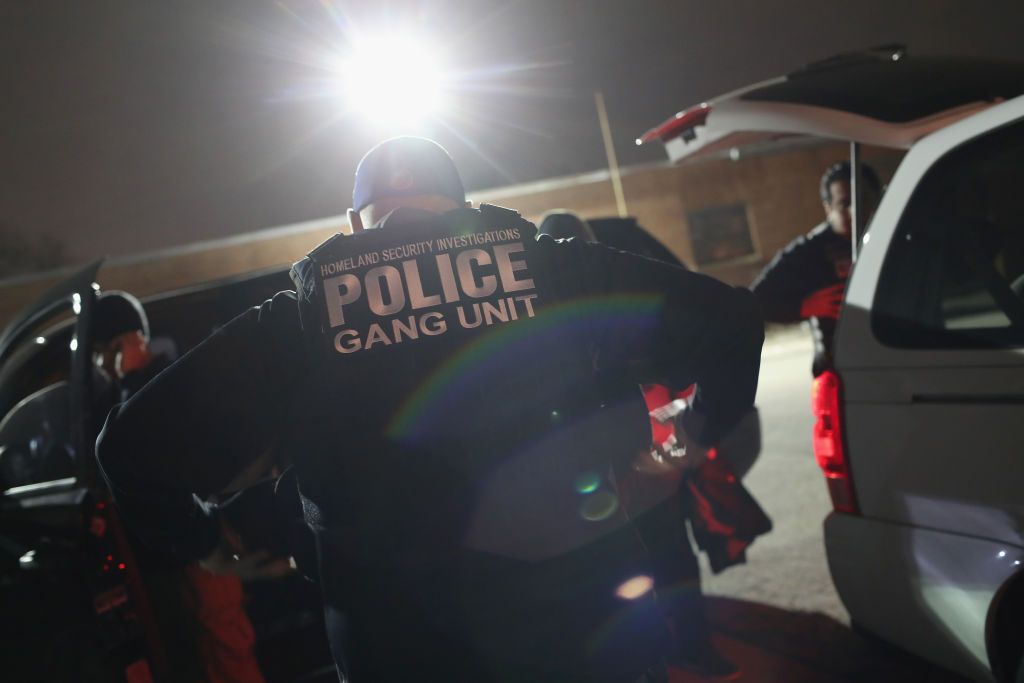 MS-13 gang members are looking to target off-duty New York police officers in their homes, the New York Police Department has warned.
CBS New York reported that the NYPD put out an alert on Wednesday warning that the violent gang was looking to "hit" city police, particularly in certain areas, particularly on Long Island. "Members of MS-13 are looking to 'hit' NYPD police officers, specifically in the Brentwood/Central Islip area, as well as possibly Patchogue," the alert read.
The gang members are looking to carry out the attacks as a way to gain street credibility, the NYPD said. "These members are conducting reconnaissance of MOS [members of service] private residences," the NYPD alert read.
The warning stemmed from unsubstantiated threats, which law enforcement experts said the NYPD was right to take seriously.
"Whenever a law enforcement officer is being threatened, especially by an organization like MS-13, which we already know is uber violent and has killed numerous people throughout the country if not throughout the world, this has to be taken seriously," former FBI agent Manny Gomez told CBS.
"They are going above and beyond what any other gang does, and the scary part is that we already know that they legitimately carry out their threats and they are extremely violent," said Gomez.
Off-duty officers have been told to exercise extra vigilance when they are in and around their homes. They have been warned to take precautions and not let their guard down when they are off duty. The officers have also been told to break their daily routines, which will make them less vulnerable.
MS-13 has expanded its operations across New York's Queens, Nassau and Suffolk counties.They have been engaged in murder, drugs, child prostitution and racketeering.
The gang, known for its excessive use of violence, has its roots in Central America gang culture. It's influence has been growing in New York, bringing it into more frequent conflict with the NYPD, the New York Post reported.
Earlier this month, a rival gang member was shot and killed by the MS-13 members on a train platform in Queens. Abel Mosso, a suspected member of the rival 18th Street Gang, was shot in broad daylight in front of a number of witnesses.