Jeff Sessions Blames Obama Administration for MS-13 Gang's Rise to Power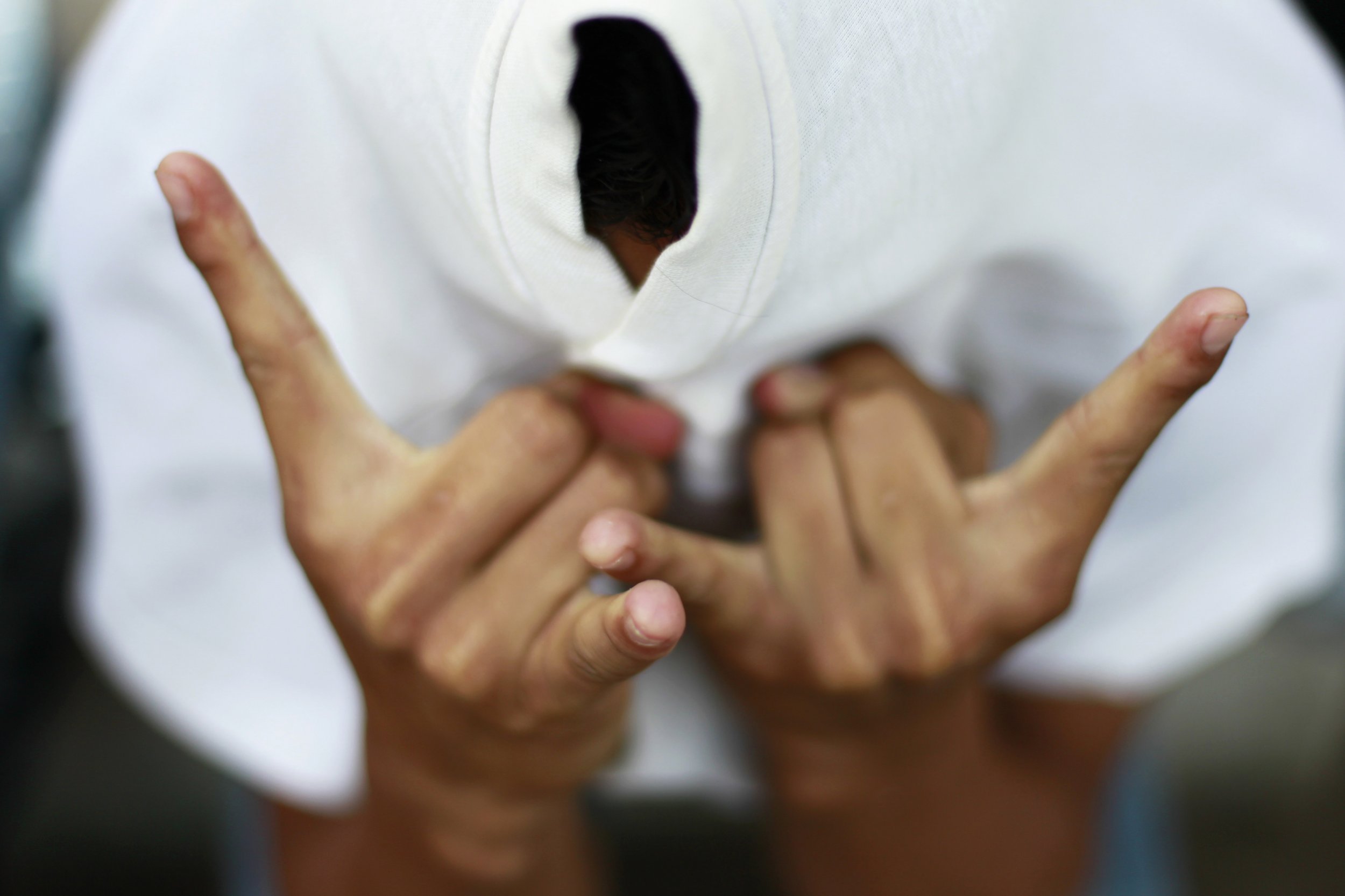 Two top Trump administration officials blamed what they called the Obama administration's weak enforcement of immigration laws for allowing the MS-13 gang to grow into a national force—one they said is now the most violent in the country.
"Transnational gangs like MS-13 have taken advantage of our porous southern border and previously lax immigration law enforcement," Attorney General Jeff Sessions asserted during a press conference in Baltimore on Tuesday morning. He added that the El Salvador–based gang was "knocked down" in 2006 but has since regained its power.
Sessions didn't refer to President Barack Obama by name, but he specifically criticized the Obama administration for allowing the backlog of immigration cases to triple since 2009, and for shutting down 200,000 pending immigration court cases without final decisions.
"By closing them, basically they legalized the person who was coming to court because they were illegally in the country," Sessions said. "But under President Trump, we have already taken steps to bring down that backlog, and we are completing, not closing, immigration cases."
Department of Homeland Security Secretary Kirstjen Nielsen was also at the press conference, and she said Immigration and Customs Enforcement agents have arrested almost 800 MS-13 gang members this year, an 83 percent spike versus the prior year under the Obama administration.
"These savage criminals are in our communities, a deadly consequence of decades of unsecured borders and disempowered law enforcement," said Nielsen, who was confirmed as DHS secretary last week. (Her predecessor, John Kelly, left to bring order to the White House as chief of staff.) "Under President Trump, this administration has taken action to change that," Nielsen said.
The Justice Department has gone after MS-13 before, and the Obama administration fought the gang by targeting its finances and declaring it an international criminal group subject to Treasury Department sanctions, according to the Associated Press.
When Sessions was asked whether he had voted in the Alabama special election to fill the U.S. Senate seat he vacated when he was tapped to be attorney general, he said he had but dodged the question of which candidate he supported, accused sexual assaulter Roy Moore, a Republican, or Democrat Doug Jones.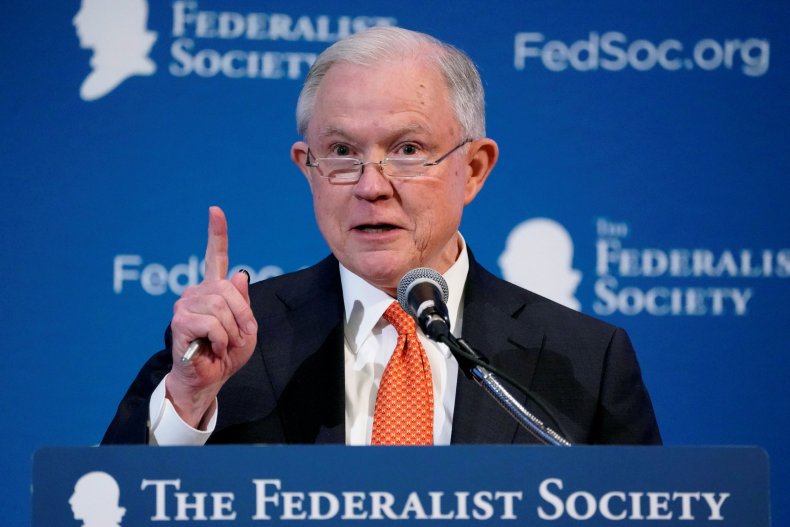 "I would say that the people of Alabama are good and decent and wonderful people I've been proud to serve for 20 years in the Senate—they'll make the right decision, I'm sure," he said.
Sessions also said Tuesday that in an attempt to close a higher number of immigration cases, 50 new immigration judges have been hired since January and there are plans to hire 60 more.
"The American people—as well as those who would come here and disrespect our laws—can be certain about this: We are enforcing our laws again," Sessions said.