MS-13 Member Pleads Guilty to Catfishing and Murdering 15-Year-Old on Boston Beach
A member of the MS-13 gang pleaded guilty in federal court in Boston Friday to charges stemming from the murder of a 15-year-old boy in 2015.
The teen, Wilson Martinez, was lured on a fake date by gang members pretending to be a girl on Facebook, according to federal prosecutors. The gang member who pleaded guilty, Carlos Melara, 21, picked the boy up on a scooter, telling the victim that he was a friend of the "girl."
Melara, a Salvadorian national, then took the boy to a beach in East Boston where federal prosecutors said that members of the MS-13 gang "took turns attacking and stabbing the victim to death." Melara was promoted to a full-fledged member of the gang for his role in the murder, according to prosecutors.
Melara faces 30 to 40 years in jail for the murder, after which he is eligible for deportation. His sentencing hearing is scheduled for July.
Melara's charge is part of a wider investigation into the MS-13 gang in Boston. Melara was charged under the RICO act with conspiracy involving murder. The act deals with racketeering and allows prosecutors more latitude for charges against members of a criminal organization. Prosecutors have leveled dozens of RICO charges against alleged MS-13 members in Massachusetts in a multi-law enforcement organization investigation.
Prosecutors have netted at least 40 convictions, according to the U.S. attorney's office in Massachusetts. The office would not comment on the case to Newsweek beyond an initial press release.
Melara is one of several people charged with murdering Martinez. Last week, a national leader of the gang, Oscar Duran, pleaded guilty under RICO charges to ordering the murder of the 15-year-old, according to MassLive. In November, Parada Martinez also pleaded guilty to a charge for the murder.
MS-13, or Mara Salvatrucha, is a street gang whose roots trace back to Los Angeles in the 1980s. The gang was formed by Salvadoran immigrants, many of whom had come to the U.S. to flee El Salvador's violent civil war. Attorney General Jeff Sessions and other members of the Trump administration have often referenced the group both as a target to eradicate and as an example of why they believe the U.S. needs stricter immigration policies.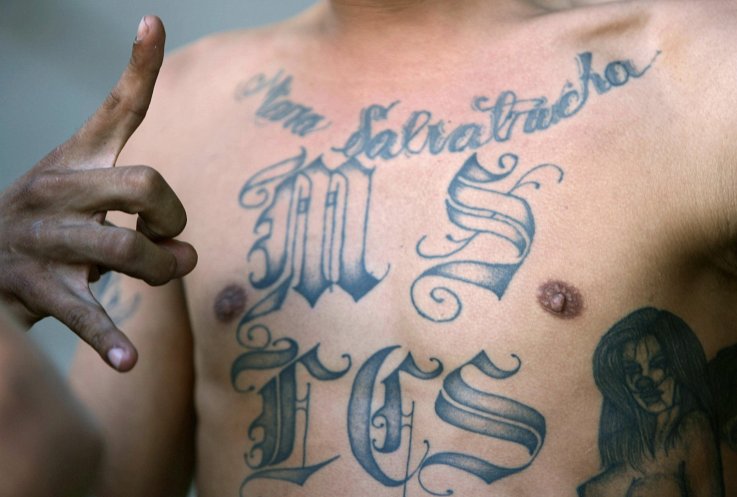 MS-13 Member Pleads Guilty to Catfishing and Murdering 15-Year-Old on Boston Beach | U.S.