Ms Banks Confirms Nicki Minaj Collaboration 'Rumors' Are True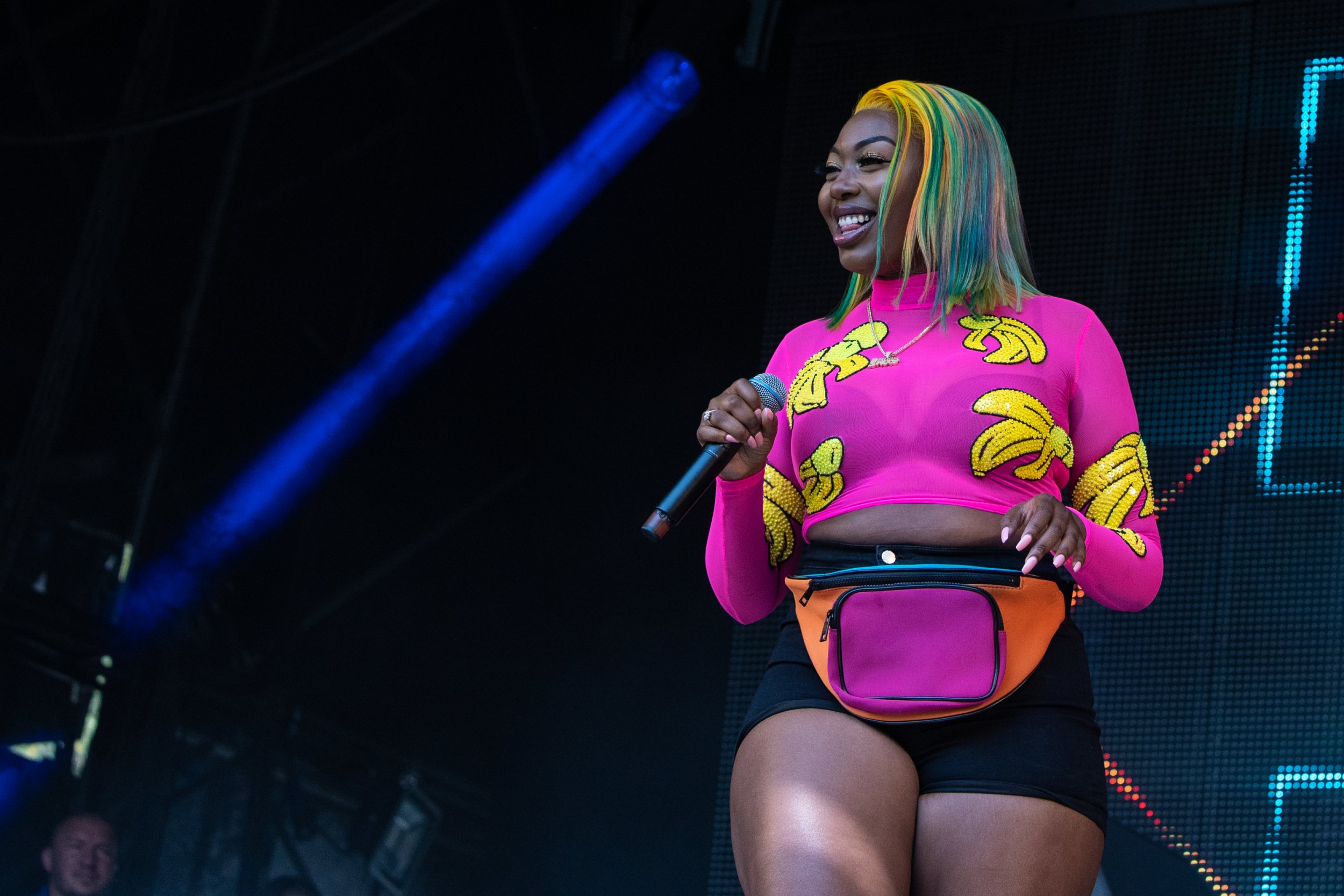 After much fan speculation, Ms Banks revealed that she will be teaming up with Nicki Minaj on a new song.
Banks, 24, is a South London–born rapper known for songs like "Snack" and "Day Ones." She's been vocal about her love for Minaj and even supported Cardi B on her U.K. tour. She opened up about collaborating with Minaj in a clip shared via British television channel 4Music's Twitter on Friday.
"I can confirm, the rumors are true," Banks said in a clip shared to 4Music's Twitter account. "I'm doing a song with my girl, Nicki Minaj. Oh, my English accent is poor but yea, it's coming guys. She already has my verses ready. It's fire. It's tsss, hot."
Fans were ecstatic about Banks' update. In the comment section for 4Music's tweet, one person said the collaboration "is gonna be dope asf" and they "can't wait to hear it." Another fan claimed to be "shook" by Banks' announcement. A third individual commented "ugh yes" while sharing a meme of a young woman sobbing.
Banks first teased the possibility of a collaboration with the 36-year-old "Chung-Li" artist during an interview with Capital XTRA's The Norte Show in April 2018. While she didn't reveal much, she suggested fans won't be disappointed by the duo's pairing.
"I can't really say too much," Banks said on The Norte Show. "All I'm saying is... when it drops, it drops. It's amazing. We've spoken about a lot, and a lot of things are happening."
Banks can count Minaj as a fan of hers as well. The "No Frauds" artist has often tweeted Banks' lyrics, including when Minaj quoted a verse from her song "Yu Zimme Rmx" in 2017.
"You think you're good and are comfortable in your craft but when the biggest female rapper in the world says 'this girl is good,' it makes people pay attention," Banks told Metro UK in February. "It solidified [my] place in the U.K. scene more. If someone out of the scene can say 'this girl has talent,' then people said we should get behind her more. It changed [my career] for the better, she opened me up to a new audience, people that love female rap."