MS13 Gangsters Use Guns, Money and Marginalization to Turn Teenagers Into Killers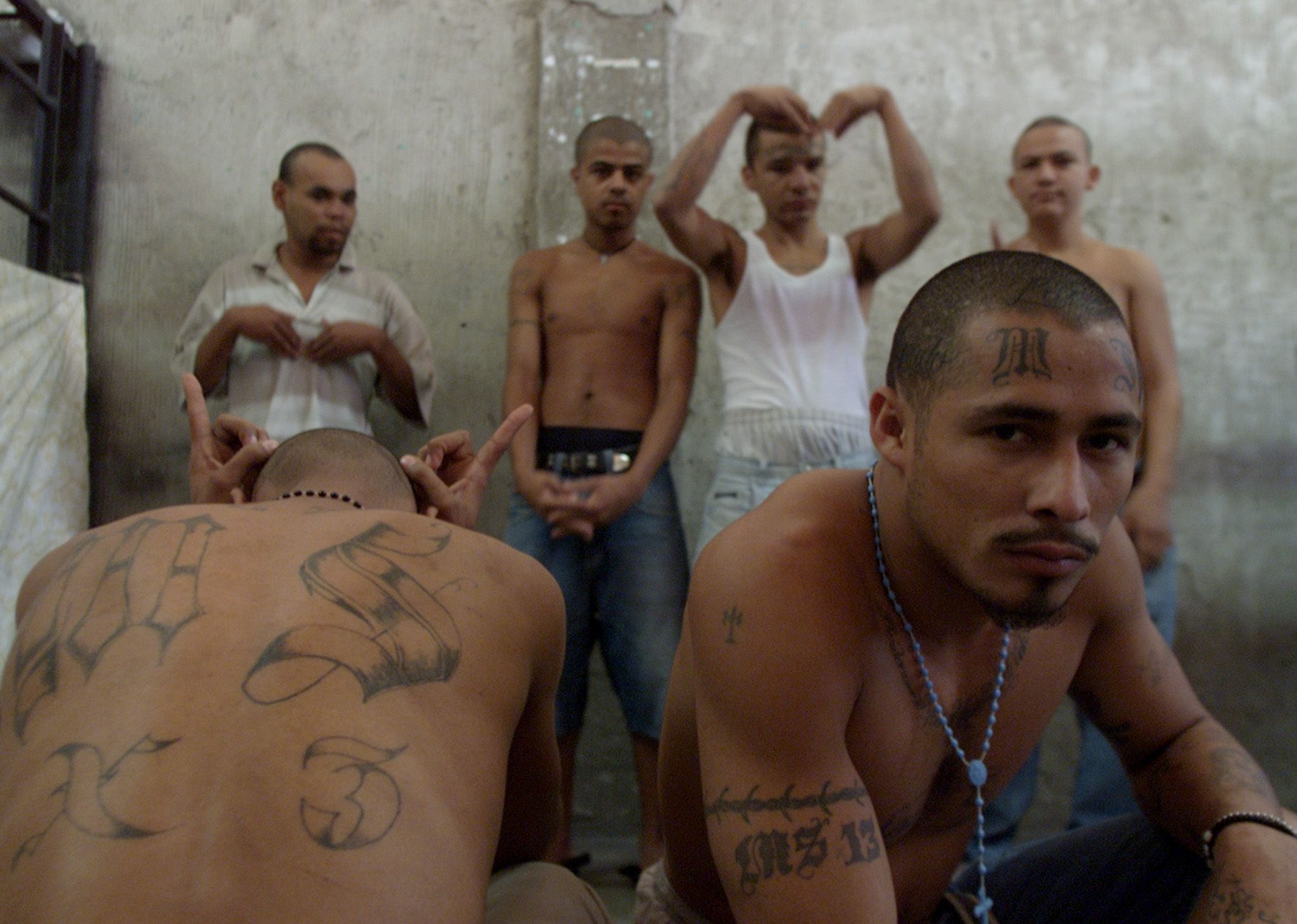 In recent months, high school children and teenagers across the U.S. have been accused of committing violent crimes for criminal organization MS13.
In a harrowing testimony at a county court hearing in Fairfax County on May 11, an FBI agent told one 17-year-old member of the gang stood over her 15-year-old female victim and told her she would see her in hell before stabbing her to death.
The 15-year-old victim, Damaris Reyes Rivas, is believed to have been tortured before being killed in Springfield, Virginia, by a group of gang members whose ages ranged from 15 to 21 and who filmed the attack on cellphones.
The group accused the victim of luring an associate to his death.
In another case, best friends Nisa Mickens, 15, and Kayla Cuevas, 16, were beaten and hacked to death in Long Island, after becoming embroiled in a social media dispute with members of MS13 in September, 2016.
All but one of the four alleged gang members arrested for the murder were 19 years old.
Notorious for their elaborate tattoos and penchant for extreme violence, MS13 has long targeted minors for recruitment. In Central America—its center of operations—the gang forcibly recruits young people. Indeed, most of the 5,300 children and teens murdered in El Salvador between 2011 and 2015 members of criminal organizations, according to Unicef.
Hundreds of unaccompanied minors who have fled the violence in Central America find themselves again targeted for recruitment by MS13 once they enter the U.S., a factor believed to be partly responsible for mounting gang violence.
In Long Island there is such fear of MS13 that parents are reportedly withdrawing their children from high schools, terrified they could be recruited into the gang.
Reyes Rivas's gang involvement started in middle school, her mother told a local radio station, although Northern Virginia Regional Task Force Director Jay Lanham added that recruitment can begin as early as the fifth grade.
"I can't give you the name of the schools in Northern Virginia area and primarily in the areas where there is a heavy population, a Latino [population], because that's who they tend to prey on," Lanham said.
"We can't arrest our way out of the problem," he added. "I mean, everyone has to be involved and it starts with the parents."
Law enforcement officials told the station in February that vulnerable youths are often befriended by the gang on social media, and lured into becoming members. Gangsters will show off their money, weapons and lifestyles in social media postings, and taunt rivals.
It is not just MS13 that targets children and adolescents for recruitment. The National Institute of Justice has said the majority of people who join gangs do so between the ages of 11 and 15.
According to Arizona State University criminologist Jesenia Pizarro, impoverished, alienated young people are seduced by the gang's promises of comradeship and status.
She told Newsweek that youths join the gangs for one of two reasons: "One is for protection, and the other is to be part of a group that values who they are.
"We are at a point where you might have kids living in neighborhoods and areas where they don't feel protected, but what we know with these gangs is to be part of a group is important, and that generally happens when you feel marginalized."
Aspiring members are exposed to violence from the outset, with new recruits forced to undergo fierce "beat-downs" from more senior members to prove their mettle before being granted full membership.
"Generally they will get assaulted and have to endure it," said Pizarro.
The particular criminal activities members are asked to perform depend on the set they are inducted into and the specific illegal activities they are engaged in, which can involve drug dealing, extortion and violent attacks on rivals.
Teenaged members are often ordered to commit a murder of a rival gang member or MS13 member alleged to have shown disrespect, FBI supervisory special agent Julian Igualada told CBS in May.
"Violence is "a way of life–a way to maintain order and discipline within their ranks," said Igualada. The gang's motto is "kill, rape and control."
The violence of younger crews is frequently encouraged by older gang members to divert police attention from lucrative drugs selling operations, Lt. Kevin O'Connor, assistant commissioner of the Juvenile Justice Division of the NYPD, told Christian Science Monitor.
"The older guys are keeping the younger ones around because it creates an atmosphere of violence," said Lt. O'Connor.
Young members who seek to leave the gang have been killed, with 18-year-old Jorge Tigre—appalled by the machete slaying of Mickens and Cuevas—himself murdered when he tried to turn his back on the group, his sister told the New York Daily News in April.
The gang has featured prominently in the Trump administration's rhetoric about immigrant crime and the need to strengthen U.S. borders.
On Thursday, Trump claimed that the gang had "literally taken over" U.S. cities in a joint press conference with Colombian President Juan Manuel Santos. In April, Attorney General Jeff Sessions in a speech in Long Island to local police commissioners and sheriffs vowed to eradicate the gang by cracking down on illegal immigration.
But Pizarro argued that the administration's rhetoric could worsen the problem, exacerbating distrust of migrants, building barriers to their integration into society and driving them into the arms of criminals.
She said alongside law enforcement efforts to identify and arrest gang leaders and recruiters, a two-pronged approach was necessary.
"You need a long game and a short game–the short game is to try to limit the marginalization these youth feel, the long game is about being more accepting to immigrants and youth from these communities and not making them feel like they are marginalized and doing something wrong because they're immigrants.
"The long game and probably the hardest one," she said.