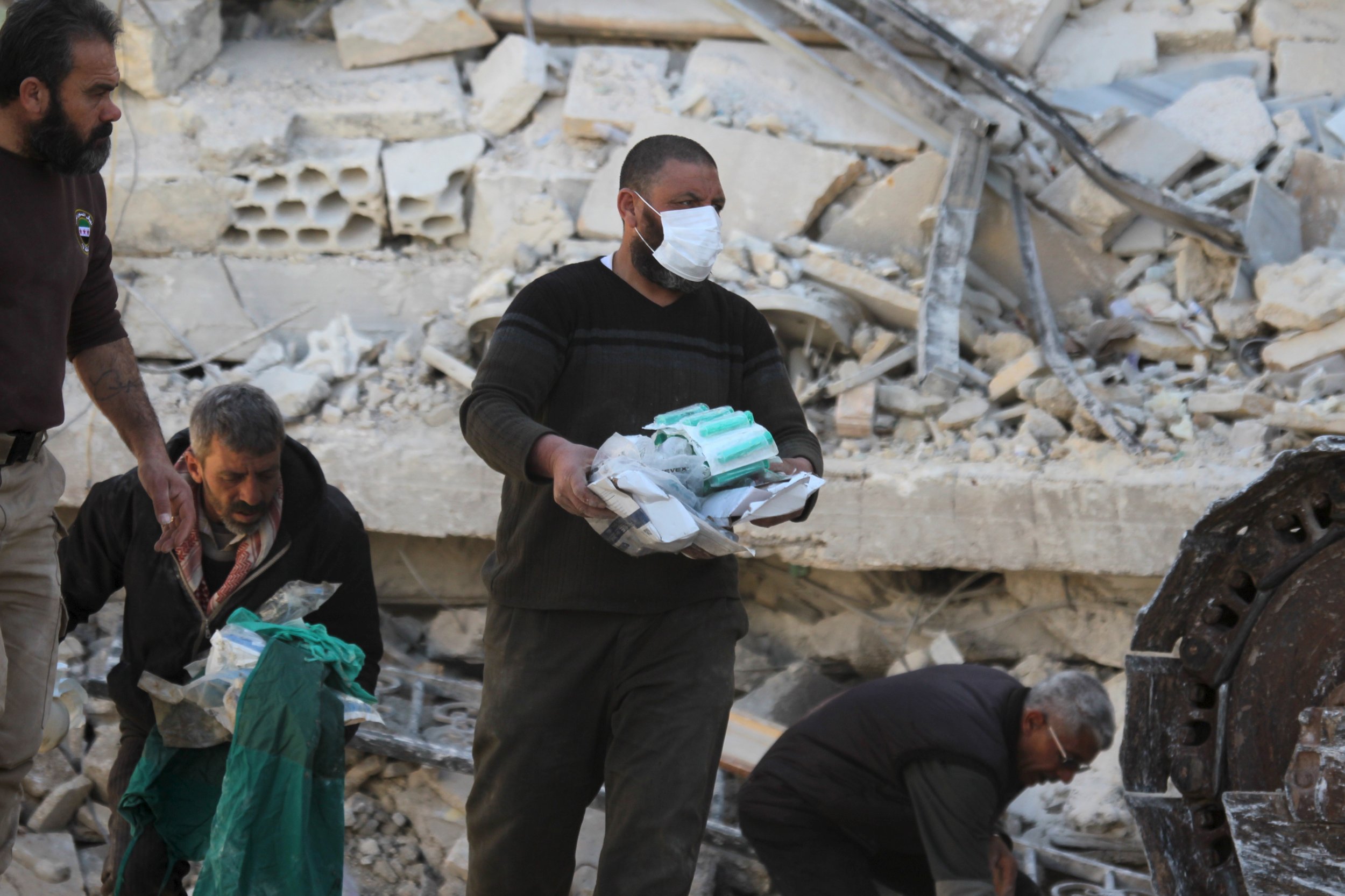 Over 60 health facilities supported by Doctors Without Borders (MSF) in Syria were targeted in attacks last year and a dozen of those were completely destroyed, the aid group said on Thursday.
The report, entitled "Documenting war‐wounded and war‐dead in MSF‐supported medical facilities in Syria," says that parties in the almost five-year-long civil war are deliberately targeting medical workers as a number of the incidents were "double-tap" attacks, where a second strike hits a short time after the first to increase casualties among responders.
"This indicates that in some instances the attacks go beyond indiscriminate violence, using targeted attacks against rescue workers-including medical responders-as a method of war," MSF said.
It noted that last year 94 aerial and shelling attacks struck 63 MSF-supported facilities, killing or wounding 81 MSF-supported members of staff.
The report was released just days after an MSF facility was targeted in the northwestern province of Idlib by air strikes, killing 25 people. It added figures relating to the loss of civilian life in Syria last year.
The aid group said that last year women and children represented "between 30 and 40 percent of the victims of violence" in the country. It said that this indicated "that civilian areas were consistently hit by aerial bombardments and other forms of attacks."
The charity does not hold any party responsible for the attacks but adds in the report that increased reports of death and injuries from the MSF clinics in Syria "correlate with major military offensives and the start of Russian, French and British bombing campaigns."
The U.N. estimates that more than 250,000 people have been killed in the civil war but a report published earlier this month by the Syrian Center for Policy Research (SCPR) estimates that 470,000 people have been killed directly or indirectly, and 1.9 million people have been wounded. It also showed that more than a tenth of Syria's entire population has been killed or injured since the onset of the civil war in March 2011.