MSF: U.N. Mission Failed to Stop Rape and Murder in South Sudan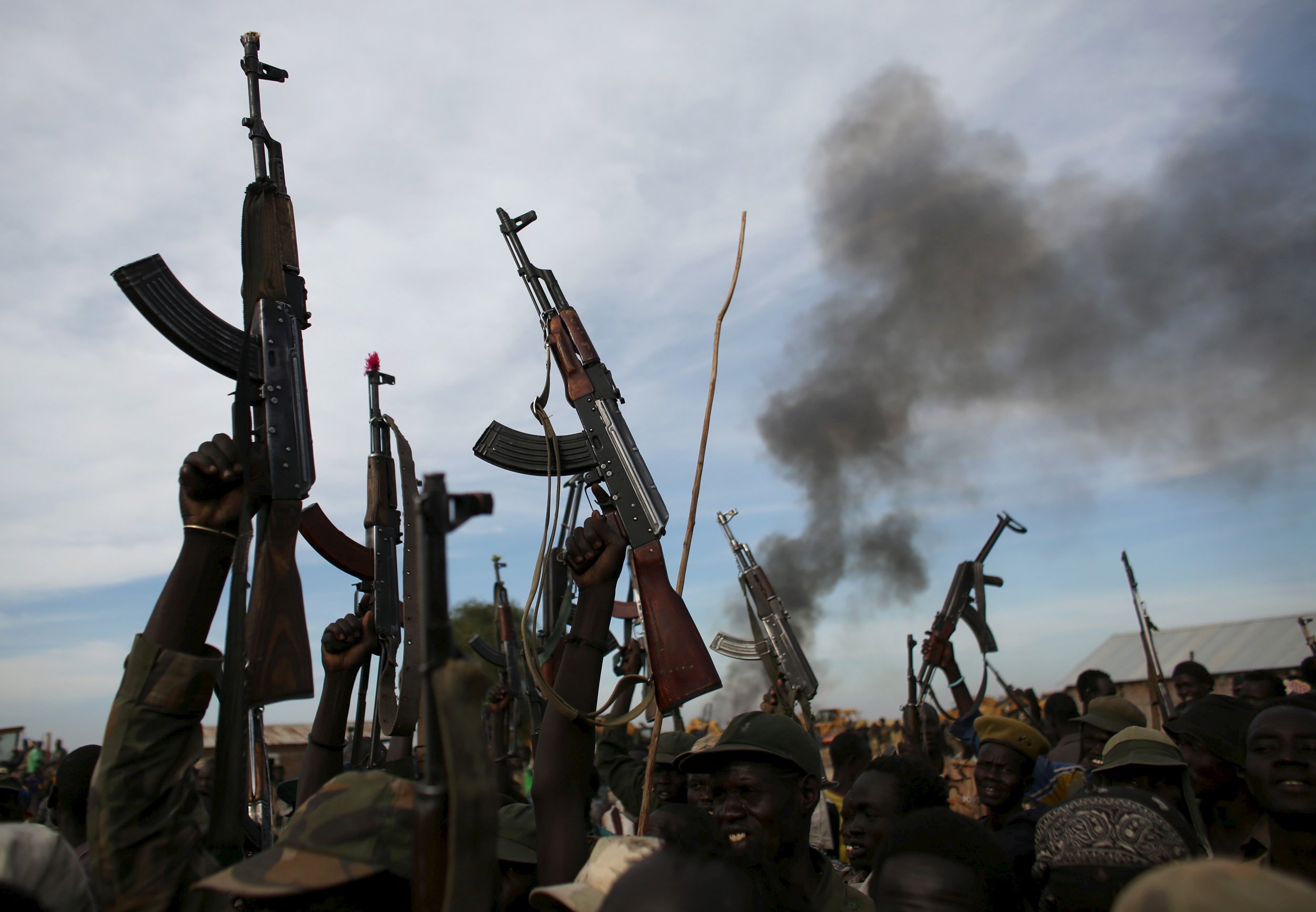 The United Nations' mission in South Sudan has failed to prevent the rape and murder of civilians in a region of the world's youngest country, according to medical charity Medecins Sans Frontieres (MSF), the Guardian reported.
South Sudan is entering its third year of civil war, which broke out on in the capital Juba on December 15, 2013. The conflict has seen human-rights abuses committed by both sides, an African Union report released in September accused both government and rebel forces of submitting civilians to rape, torture and even forced cannibalism. Almost 650,000 people have fled South Sudan since the conflict broke out, according to the U.N. refugee agency. An estimated 10,000 people are thought to have died in the fighting, the BBC reported.
The conflict has displaced some 600,000 people in Unity state — lying on the country's northern border with Sudan it has experienced some of the worst fighting, according to MSF. One town in Unity state, Bentiu, houses U.N. Protection of Civilians (PoC) sites that have seen their populations rocket from around 45,000 in May to 106,000 in November. The U.N. peacekeeping mission in the country (UNMISS), however, has failed to protect civilians outside these sites, according to Pete Buth, manager of MSF's activities in Unity state. "There has been a complete and utter protection failure on UNMISS' part in southern Unity," said Buth, according to the Guardian .
A UNMISS spokesperson told Newsweek that the mission rejects the allegation that it had been a failure, adding that the responsibility to protect civilians "is primarily the responsibility of the host government" and that those opposing parties "are directly responsible for their actions in violation of international human rights and humanitarian law." UNMISS currently deploys more than 11,000 troops and almost 1,000 police officers in South Sudan, and the spokesperson says the mission is planning to strengthen in the coming months. The first duty of its mandate is to protect civilians "under threat of physical violence, irrespective of the source of such violence, within its capacity and areas of deployment."
South Sudan was plunged into conflict in December 2013, when South Sudanese President Salva Kiir Mayardit accused former vice president and rebel commander, Riek Machar, of plotting a coup. The opposing parties have signed multiple ceasefire agreements, the latest in August, which have failed to stop the violence. An August report by UNICEF said that some 16,000 children have been recruited to fight for armed groups since the civil war broke out.