MSNBC Called Out for Lack of Diversity As Network Promotes Female Anchors Lineup
MSNBC has been called out for lacking diversity in its on-air hosts after the cable news network posted a tweet on Thursday promoting its lineup of female daytime news anchor.
The network shared an article from The Los Angeles Times in the early afternoon entitled: "The women warriors of MSNBC." The image of the article featured five female anchors: Stephanie Ruhle, Hallie Jackson, Andrea Mitchell, Katy Tur and Nicolle Wallace. "The five female anchors who now shape most of the daytime news programming at MSNBC," the network captioned its tweet.
About ten minutes later, the MSNBC post was retweeted by Soledad O'Brien, a broadcast journalist who hosts a syndicated weekly talk show produced by Hearst Television and who worked early on in her career at MSNBC. O'Brien captioned her retweet: "Zero women of color in this picture."
Wajahat Ali, a contributing op-ed writer for The New York Times, chimed in with similar criticism.
"Congrats to all. They are great, sharp and this is well earned. But there are no people of color in this photo," Ali pointed out. "It's 2019. It's America. There's no excuses. And everyone should be embarrassed by it."
MSNBC did not immediately respond to Newsweek's request for comment in response to the criticism.
Some other Twitter users called the network "hypocrites," while others said they had long noticed a lack of diversity on MSNBC. While many also said they liked the network and the women shown in the photo, they called on MSNBC to do better to ensure diversity. Twitter users shared memes as well, including one that featured actress Viola Davis with the caption: "The only thing that separates women from everyone else is opportunity."
The network has faced criticism over its lack of diversity in the past as well. Right-wing pundit Ann Coulter, in what may have been a tongue-in-cheek critique, slammed MSNBC for its lack of diversity last month.
"Watching MSNBC and wondering: Why does [President of MSNBC] Phil Griffin think transgenders aren't good enough to host a show on his network?" Coulter asked on Twitter. "MSNBC has done such a wonderful job spreading intersectionality to the rest of the world! Why no transgenders on their own network? #NBCHaters."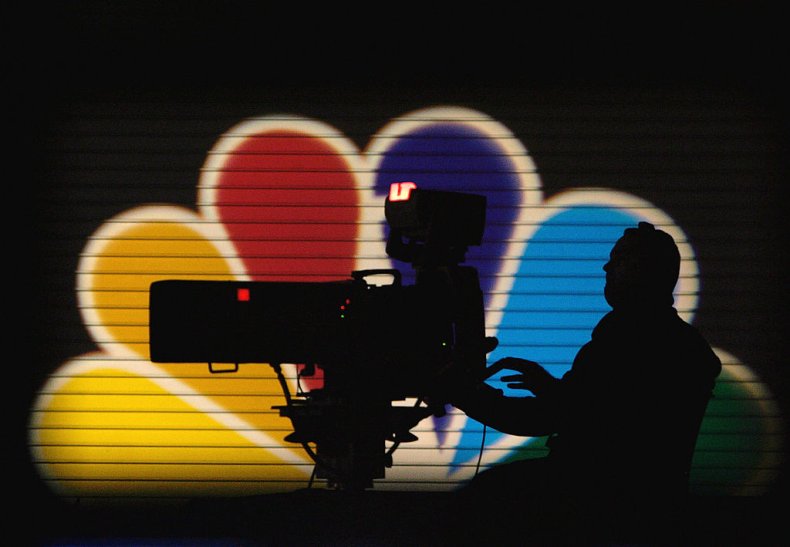 In a follow-up post, she accused the network of only airing programs with black hosts on the weekend.
"Which reminds me: Why does MSNBC put all its black hosts on the low-rated weekend ghetto? This must change! #ParityatNBC #NBCWhiteNationalists," the pundit wrote.
Two of MSNBC's black hosts, Joy Reid and Al Sharpton, have their programs scheduled on the weekend, while Craig Melvin's show is on weekdays at 11 a.m. When it comes to other hosts of color, Ali Velshi co-hosts a program entitled Velshi & Ruhle — alongside Stephanie Ruhle — at 1 p.m. on weekdays. Velshi is Canadian and of Indian descent.