MSNBC Contributor Criticizes Chris Matthews Live On-Air for Comparing Sanders' Nevada Win to Nazi Invasion of France
An MSNBC contributor criticized his colleague Chris Matthews live on the network this morning for comparing Senator Bernie Sanders' Nevada caucuses victory to the Nazi invasion of France in World War II.
During an MSNBC segment Sunday, political analyst Anand Giridharadas called out the longtime host's remarks for being "stuck in the old way of thinking."
"Why is Chris Matthews on this air talking about the victory Bernie Sanders, who had kin murdered in the Holocaust, analogizing it to the Nazi conquest of France?" he said. "People stuck in an old way of thinking, in 20th-century thinking are missing what is going on. It is time for all of us to step up, rethink the dawn of what may be, frankly, a new era in American life."
Giridharadas took to Twitter following the segment to explain that he "needed to speak truth about his colleague." "You simply cannot compare the victory of Bernie Sanders, whose kin was murdered in the Holocaust, to the Nazi defeat of France," he wrote. "This is a moment in media to grow and become curious or irrelevant."
Newsweek reached out to NBC for comment, but did not receive a response in time for publication.
Giridharadas' comments came as Matthews continued to face intense backlash for comparing Sanders' early lead in the Nevada caucuses Saturday night to Adolf Hitler's invasion of France in 1940. As results began rolling in, the host of MSNBC's Hardball claimed that Republicans would release opposition research on the progressive candidate that would likely "kill him" if he secured the Democratic 2020 nomination.
Matthews then said: "I was reading last night about the fall of France in the summer of 1940 and the general, Reynaud, calls up Churchill and says, 'It's over.' And Churchill says, 'How can that be? You've got the greatest army in Europe. How can it be over?' He said, 'It's over.'"
Later that evening, Sanders won the caucuses with 47 percent of the vote, The Associated Press reported, further solidifying his position as one of the Democratic front-runners.
#FireChrisMathews began trending on Twitter Sunday as thousands of Sanders supporters and journalists called for the host to resign or the network to terminate his employment over the remarks. Many users pointed out that the statement was particularly distasteful as the senator, who is Jewish, had lost family members to the Holocaust.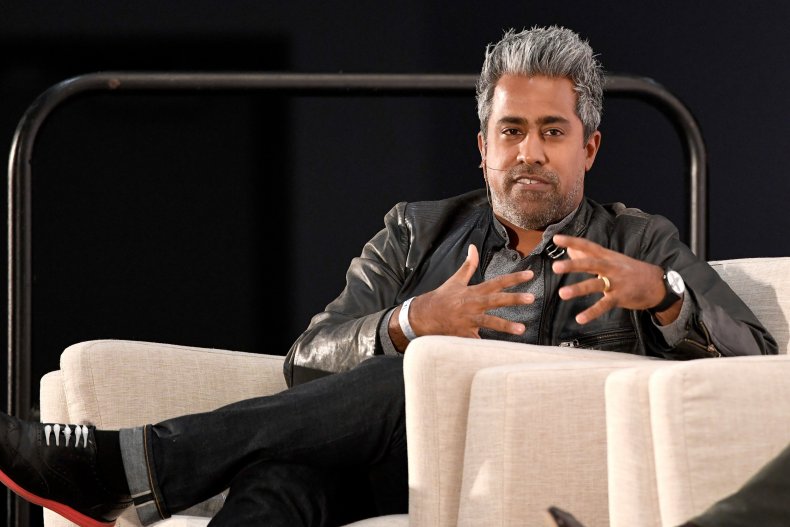 IfNotNow, an American Jewish progressive activist group that opposes the Israeli occupation of the Gaza Strip and West Bank, called for Matthews to apologize on Saturday evening. "The second time in as many weeks that an MSNBC commentator has used Nazi comparisons when talking about @BernieSanders, a Jewish candidate with family that was murdered in the Holocaust," the group tweeted. "We demand an apology from @HardballChris—and we're still waiting for @chucktodd's apology."