MSNBC, Fox News Both Say Johnny Depp Verdict Will Stop Women Coming Forward
Fox News and MSNBC pundits have said that Johnny Depp's successful defamation lawsuit against his ex-wife Amber Heard could discourage women from reporting abuse.
A jury on Wednesday found that Depp had proven all three elements of his suit and ordered Heard to pay him $15 million in compensatory and punitive damages, while Depp was ordered to pay $2 million after Heard's countersuit succeeded on one out of three claims. Pundits from conservative-leaning Fox News and liberal-leaning MSNBC weighed in soon after, coming to a consensus on the subject for different reasons.
After the verdict was ready, Heard issued a statement arguing that the decision "sets back the clock to a time when a woman who spoke up and spoke out could be publicly shamed and humiliated" and "sets back the idea that violence against women is to be taken seriously."
While reacting to Heard's statement during an MSNBC segment, lawyer and legal analyst Caroline Polisi agreed that the verdict had "set back" the #MeToo movement and would likely make women who have suffered abuse less likely to report their abusers.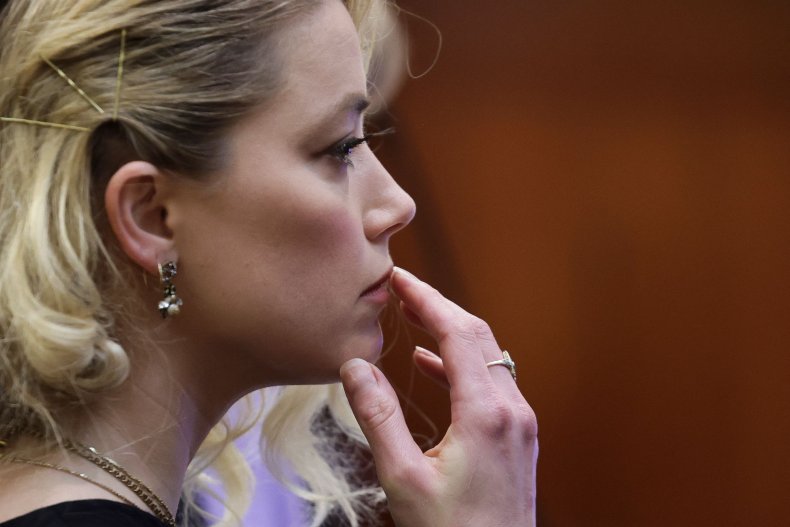 "Without a doubt, this will have a massive, chilling effect on the #MeToo movement, on women speaking out," Polisi said. "Regardless of who you believe in this case, Amber Heard's statement there is undeniably true."
"[Depp's lawyers] were able to convince the jurors that she was lying with respect to every single allegation," she added. "Without a doubt, this will have farther reaching repercussions on the cultural moment that we find ourselves in today."
Depp said that "the jury gave me my life back" in a statement released on social media following the verdict, saying that his life had been changed "in the blink of an eye" due to the "false, very serious and criminal allegations" made against him.
"I hope that my quest to have the truth be told will have helped others, men or women, who have found themselves in my situation, and that those supporting them never give up," Depp wrote. "I also hope that the position will now return to innocent until proven guilty, both within the courts and in the media."
During a segment reacting to Depp's statement, Fox News host Judge Jeanine Pirro said that she was "very touched by that statement" before taking aim at Heard for allegedly hurting "real battered women."
"He's correct, I mean everything changed for him because a woman made a decision that she was going to ride on the coattails of real battered women," Pirro said. "What she said didn't ring true, it didn't make sense. And yet she fashioned herself [as] this woman who was crusading on behalf of other women who were battered."
"Amber Heard was not that person, she was the batterer and she tried to use this to her benefit," continued Pirro. "And unfortunately, this will hurt battered women coming forward behind her."
Newsweek reached out to the National Resource Center on Domestic Violence for comment.