MSNBCs Joe Scarborough slammed Fox News host Laura Ingraham and her guest John Yoo on Tuesday for accusing White House official Alexander Vindman, who is set to testify before House impeachment investigators, of espionage.
Scarborough criticized the Fox News segment with Atlantic contributor James Fallows on Tuesday morning, telling his guest: "Oh my God, the idiocy James."
The remark came after the Morning Joe co-host aired a clip from Ingraham's show on Monday night in which she and Yoo, a law professor and former Justice Department official, suggested Vindman may be a Ukrainian double agent.
Ingraham pointed to a New York Times article published on Monday that noted how Vindman and his family emigrated from Ukraine to the United States when he was a child and that he was able to speak fluent Ukrainian and Russian. The Times also reported that Ukrainian officials would seek advice from Vindman on how to deal with President Donald Trump's personal attorney Rudy Giuliani, who has become an integral figure in the ongoing Ukraine scandal.
"Now, wait a second, John," Ingraham said, talking to Yoo. "Here we have a U.S. national security official who is advising Ukraine, while working inside the White House, apparently against the president's interest, and usually, they spoke in English. Isn't that kind of an interesting angle on this story?"
Yoo responded that it was "astounding" and that "some people might call that espionage."
After the clip ended, Scarborough turned to his guest and said: "It is breathtaking, it is astounding that an Iraqi war veteran, a hero, a man who got injured, got a Purple Heart and continued to fight for this country and work for this country after his service in Iraq is now being accused of espionage by John Yoo, and Fox News hosts?"
Scarborough added that Vindman's background is not a factor, pointing out to his "gentle viewers from Fox News" that Albert Einstein "immigrated from Germany and helped the United States of America win World War II."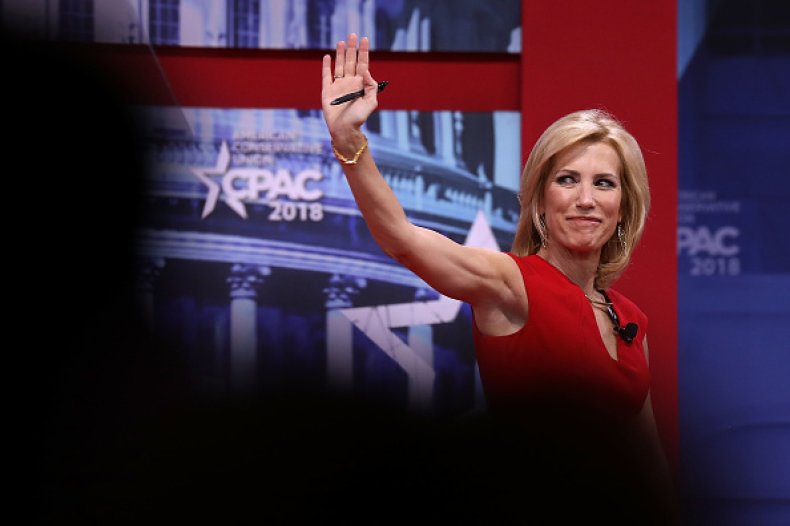 Vindman is a two-decade veteran of the U.S. Army and has a Purple Heart from fighting in the Iraq War. He will testify on Tuesday that he "believed President Donald Trump undermined U.S. national security when he appealed to Ukraine's president to investigate his political rivals."
Vindman is the first White House official to break with Trump and testify as part of the ongoing impeachment inquiry. According to his prepared opening statement, the national security official will also say that he reported Trump's July 25 phone call with Ukrainian President Volodymyr Zelensky.
Ingraham is not the only Fox News host to try and attack Vindman's credibility before his testimony to House impeachment investigators. Fox & Friends co-host Brian Kilmeade said on Tuesday morning that Vindman "tends to feel simpatico with Ukraine."